2022
Tentoonstellingen 2022

05/02 > 12/03
Paul Gees (BE)
'Yellow is the colour of the day in the morning...when we rise.'
Beelden en werk op papier / sculptures and work on paper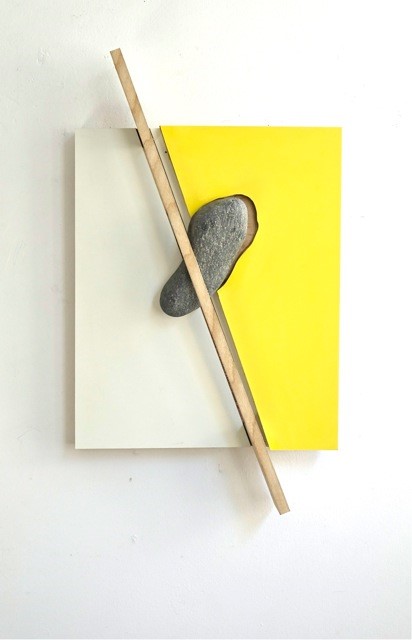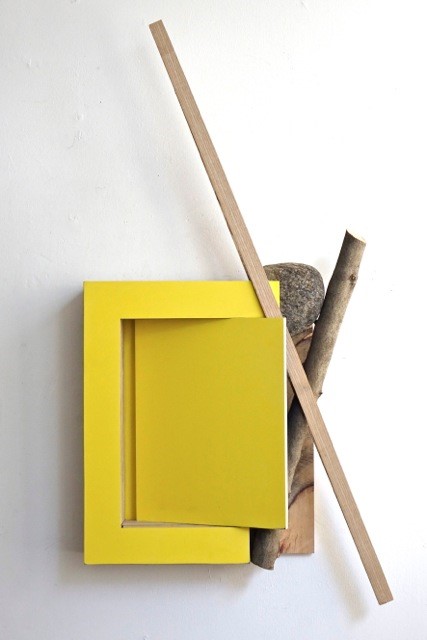 'Crossing border' (2021) 'Colateral damage' (2021)
HPL, ash wood and stone, 63 x 37 x 12 cm HPL, ash wood, branch and stone, 99 x 50 x 12,5 cm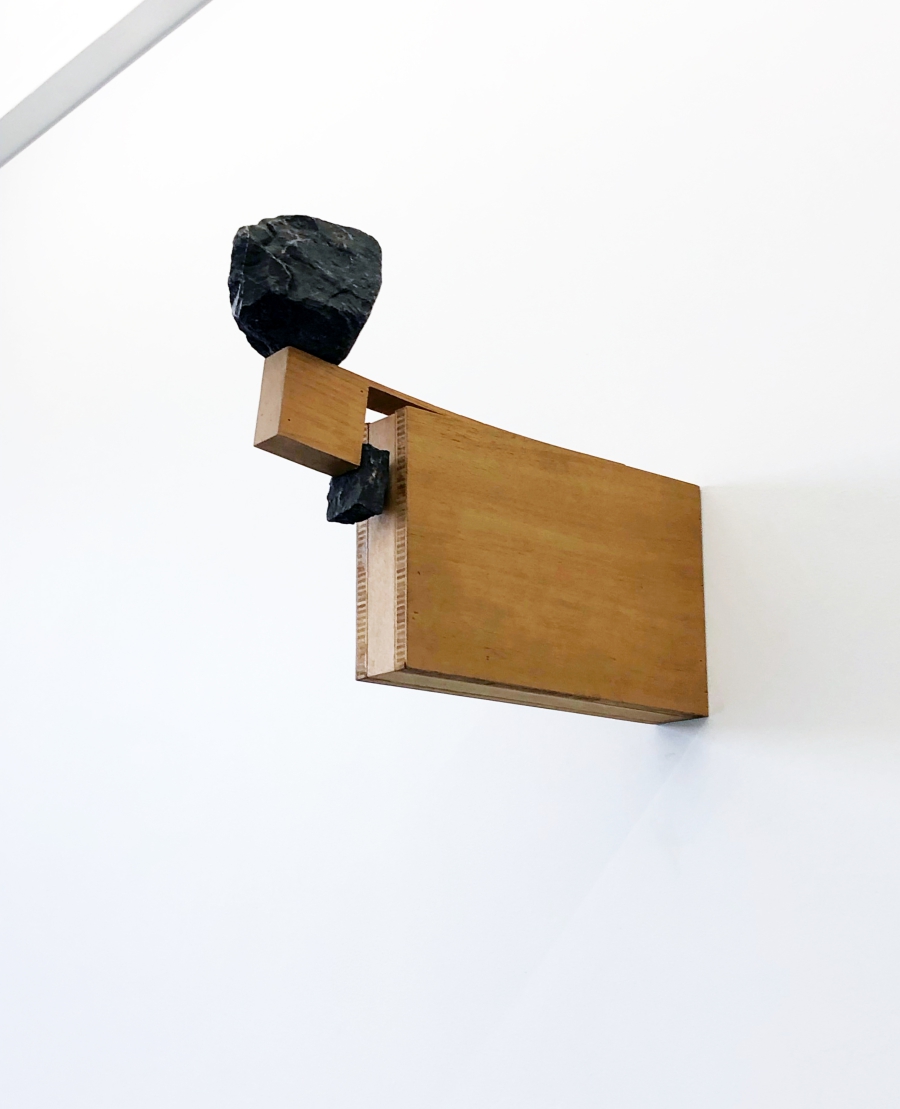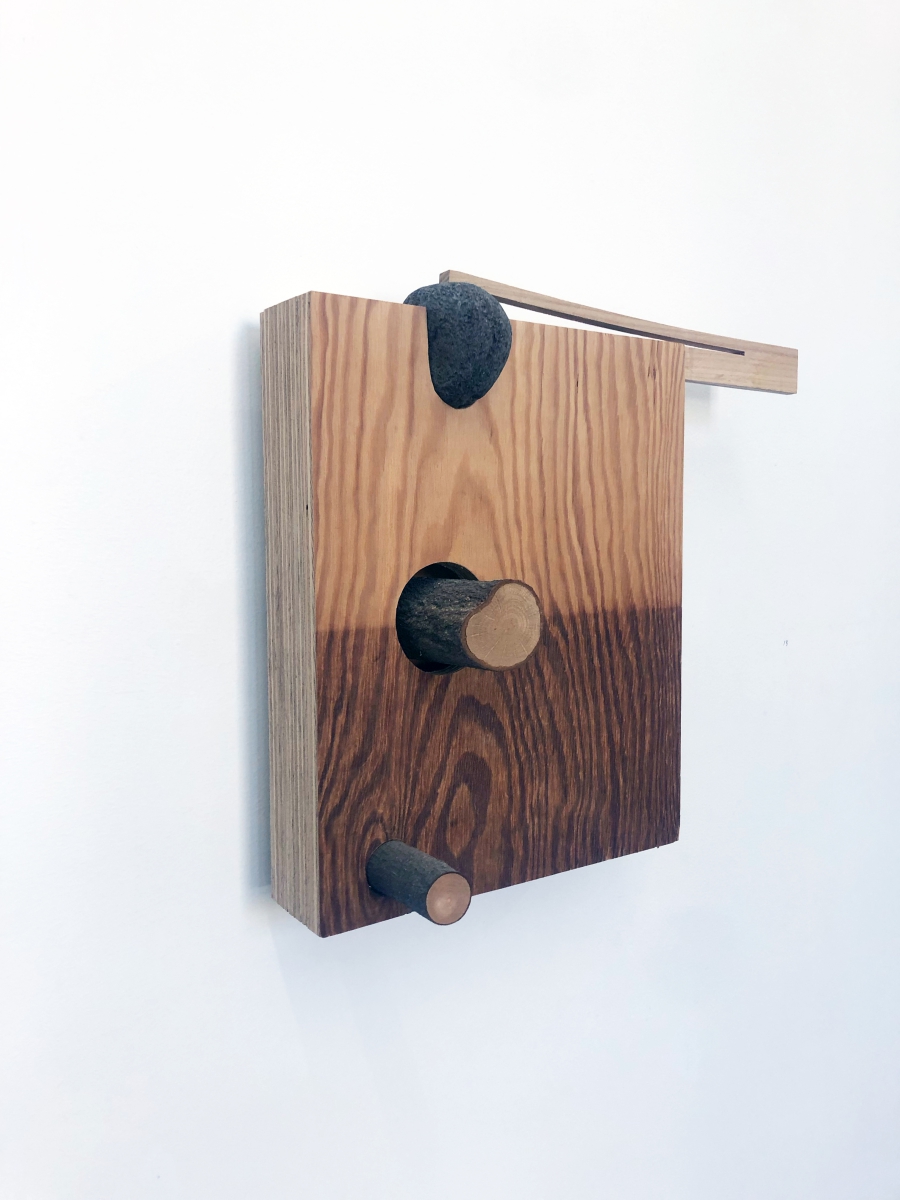 'Muurvast' (2001) 'In between Night and Day' (2020)
Blockboard, ash wood and stone, 42,5 x 57 x 12 cm Plywood, ash wood, branch, stone, 33,5 x 37,5 x 14,5 cm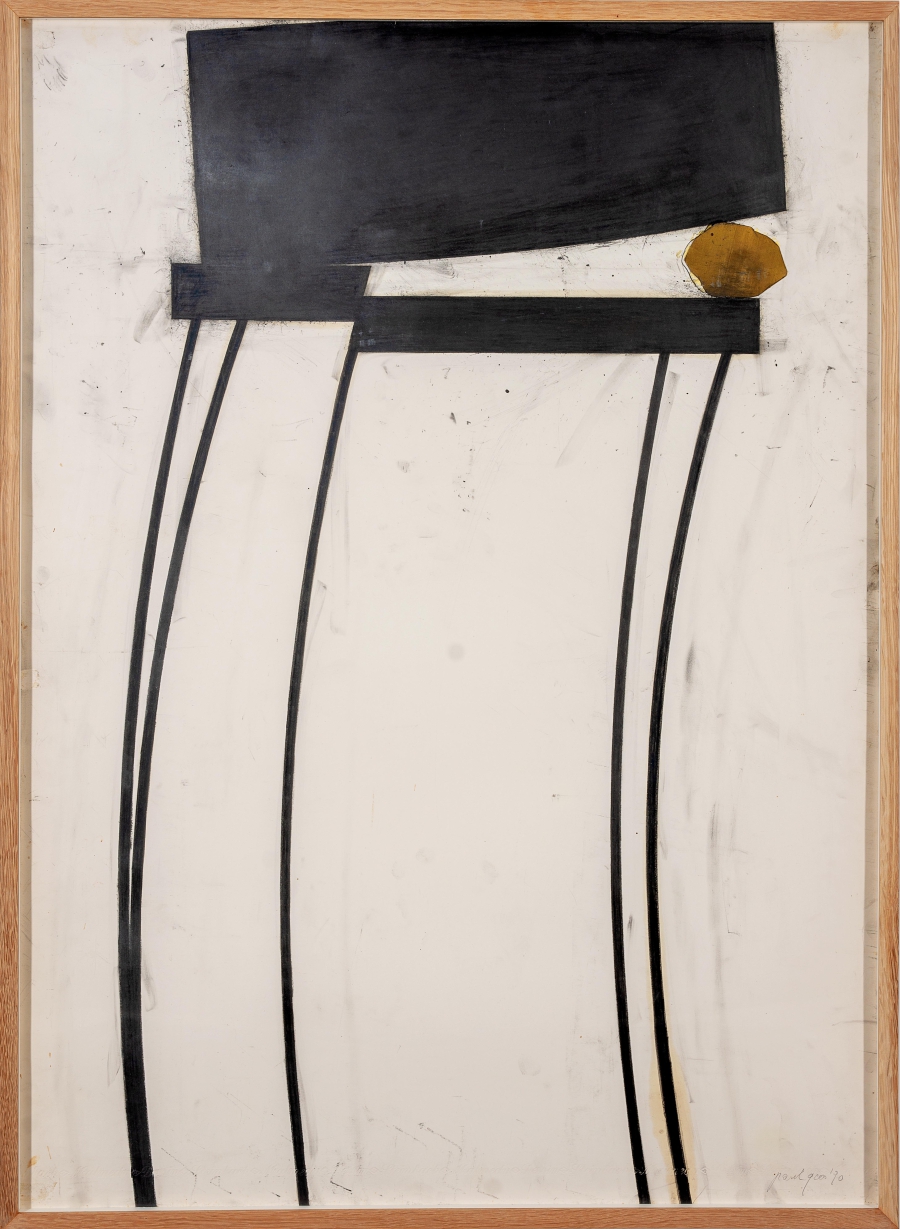 Zonder titel / Untitled (1990)
Mixed techniques on paper, 124 x 90 cm - framed

Kenmerkend aan de werken van Paul Gees is de verbondenheid met de begrippen spanning en evenwicht.
Deze spanning wordt bekomen door het intensief omgaan met de zwaartekracht, maar kan ook begrepen worden als overdracht van de energie en de inwendige kracht van de natuur op de materie. Zijn beelden zijn omschrijvingen van ruimte.
Ruimte is voor hem ontsnappen aan de traagheid van de materie: hij plaagt de zwaartekracht.

Characteristic of the works of Paul Gees is the connection with the concepts of tension and balance.
This tension is obtained by the intensive use of gravity, but can also be understood as the transfer of energy and the internal force of nature on to matter. His images are descriptions of space.
For him, space is an escape from the inertia of matter: he teases gravity.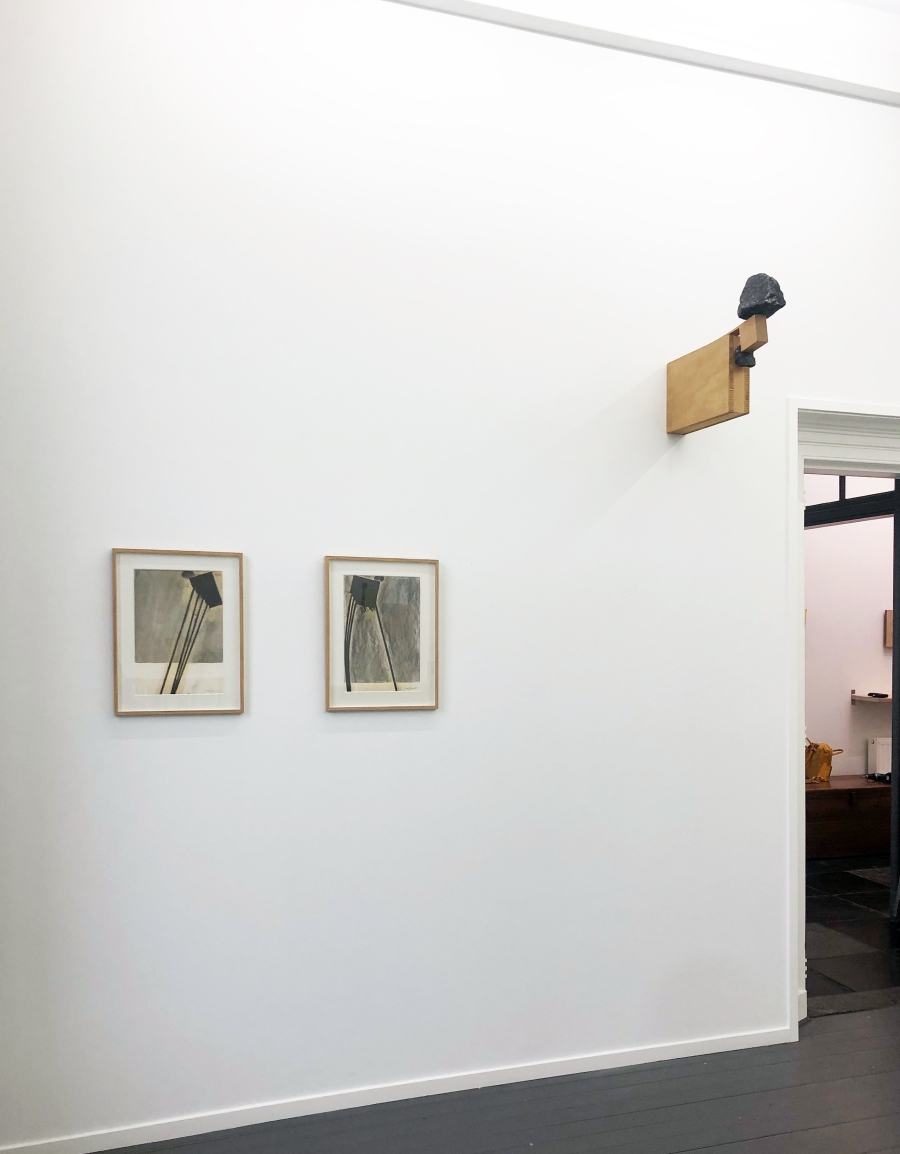 Overview 1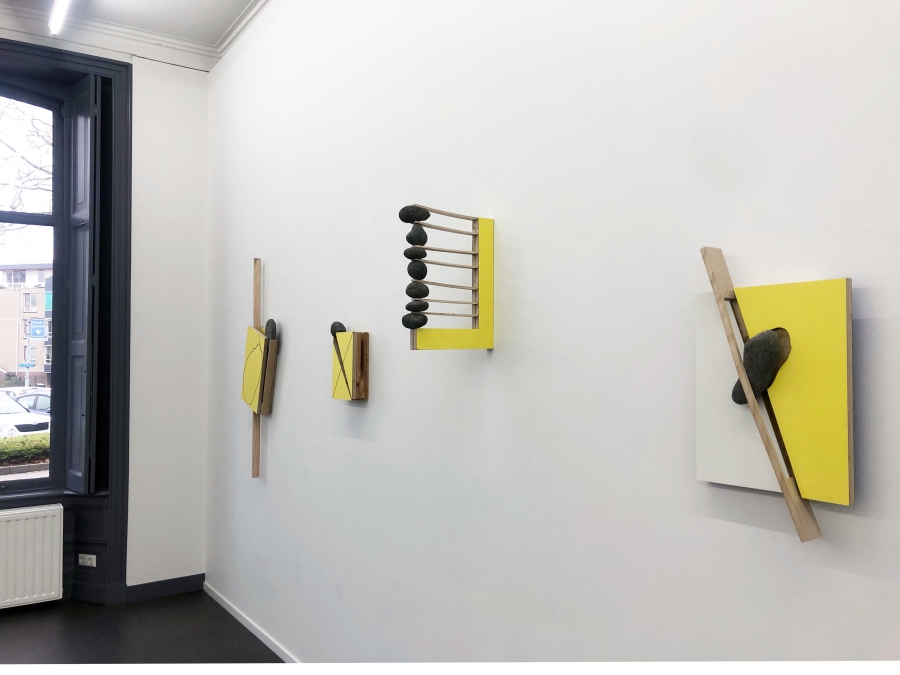 Overview 2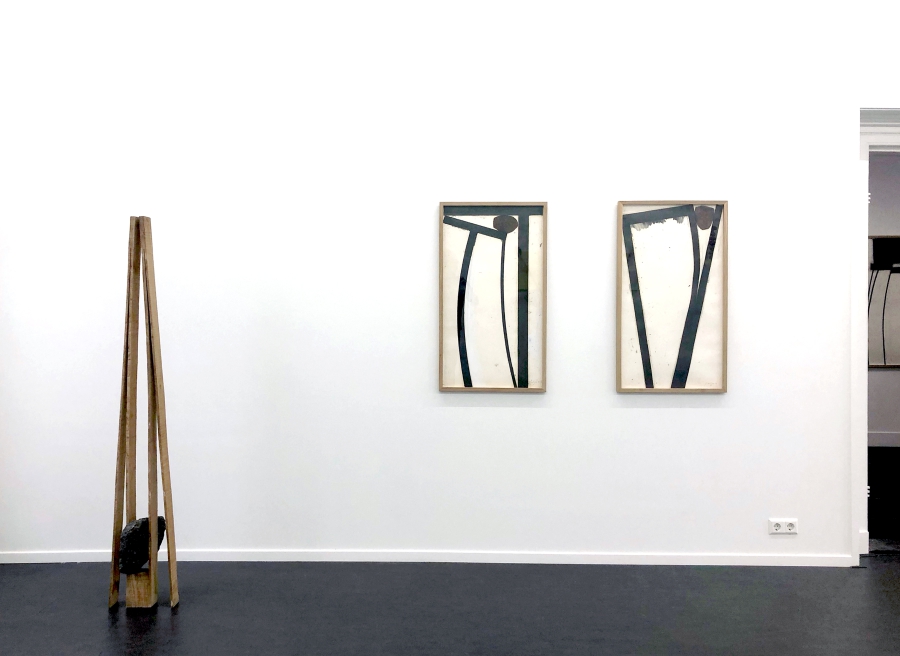 Overview 3

PAS FOUNDATION (BE)
Pasfoundation verzamelt, behoudt en ontsluit kunstwerken van toonaangevende Belgische kunstenaars dankzij de steun van haar partners: bedrijven met een hart voor kunst en/of oprechte aandacht voor maatschappelijk verantwoord ondernemen.
PAS Foundation heeft momenteel ca. 25 werken van Paul Gees in haar colllectie en bracht onlangs weer een bezoek aan de kunstenaar. Over dit bezoek schreef Sylvie Van Dun een mooi artikel dat nu te lezen is op hun website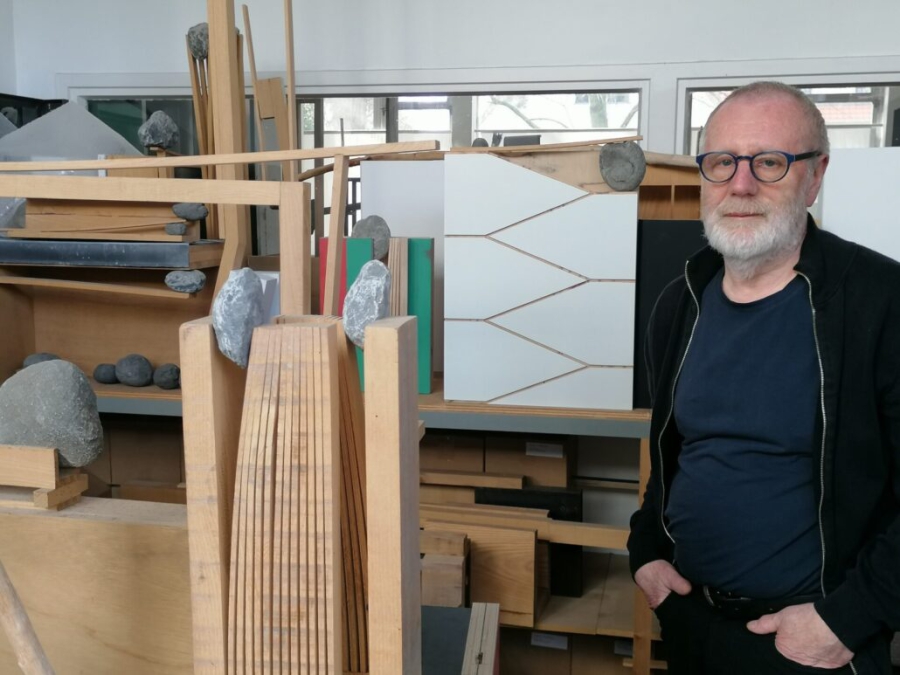 Foto: PAS Foundation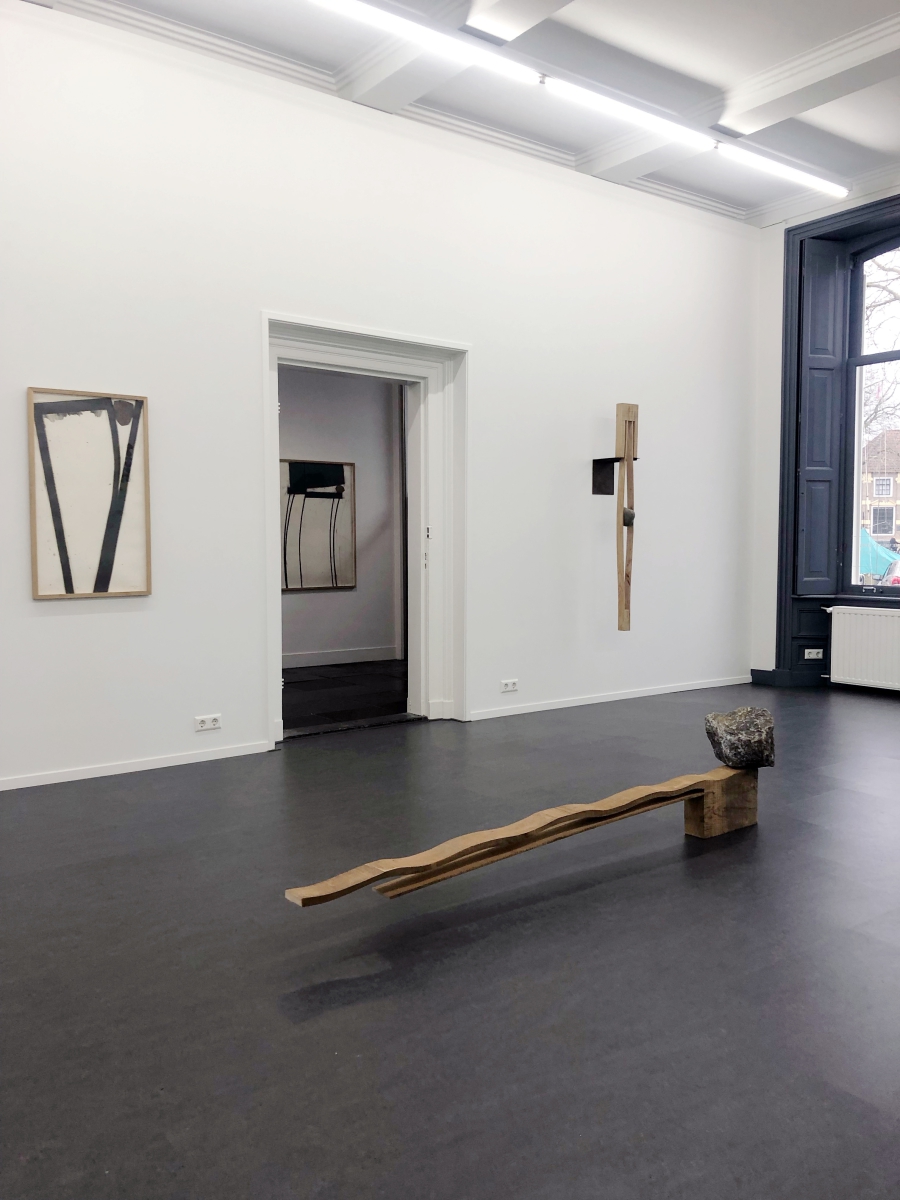 Overview 4
Ditty Ketting (NL)
'The love of seeing'
Soloshow - schilderijen / paintings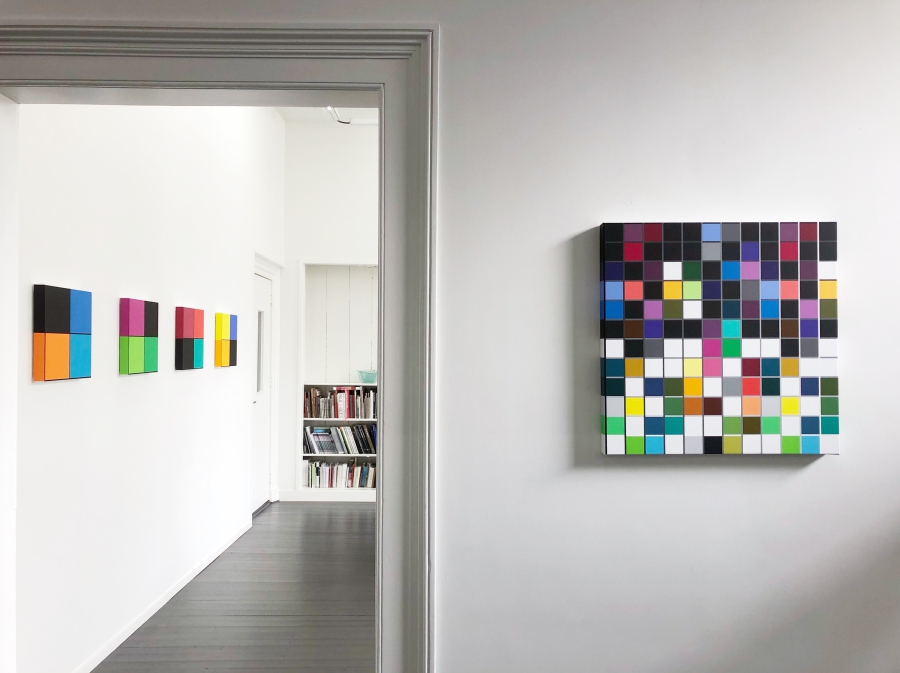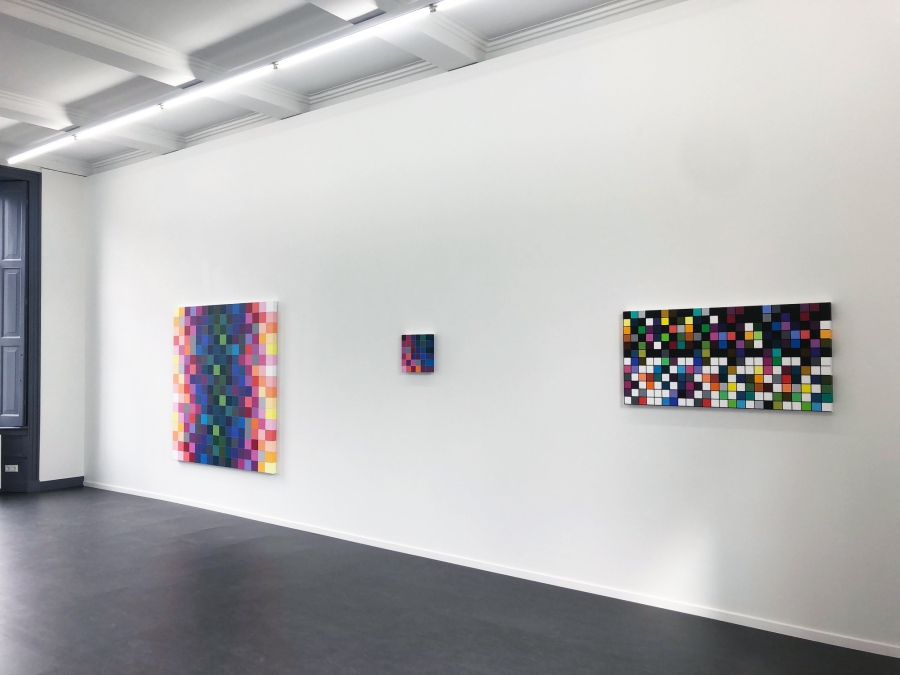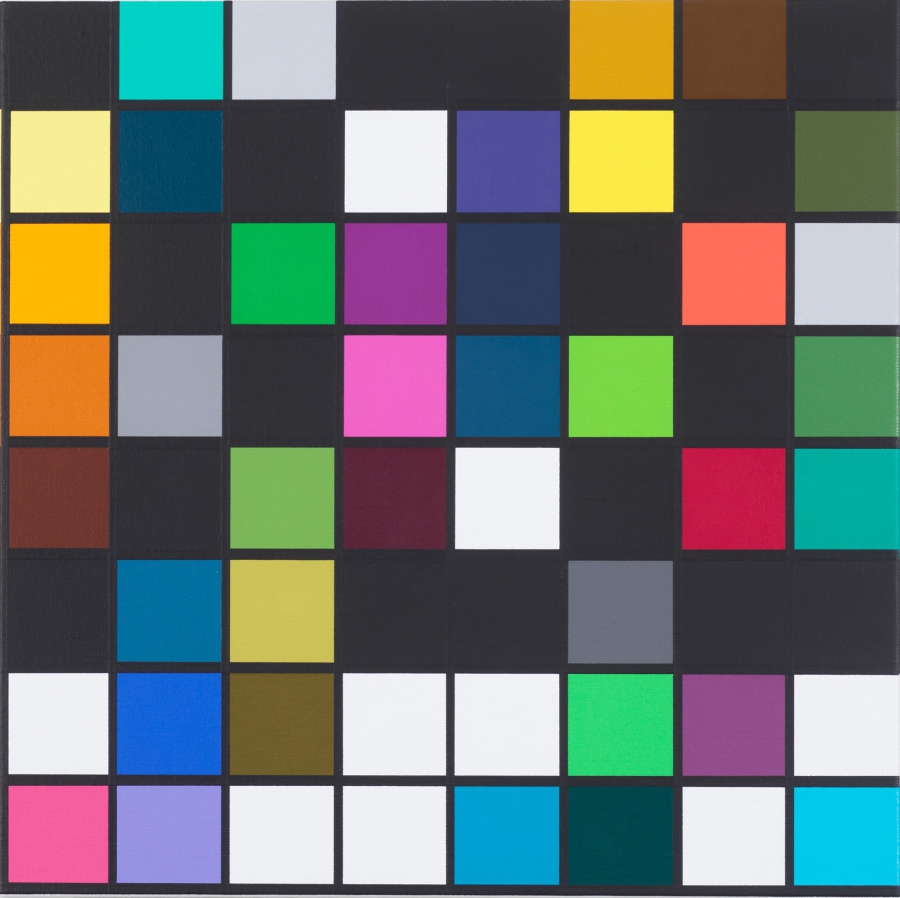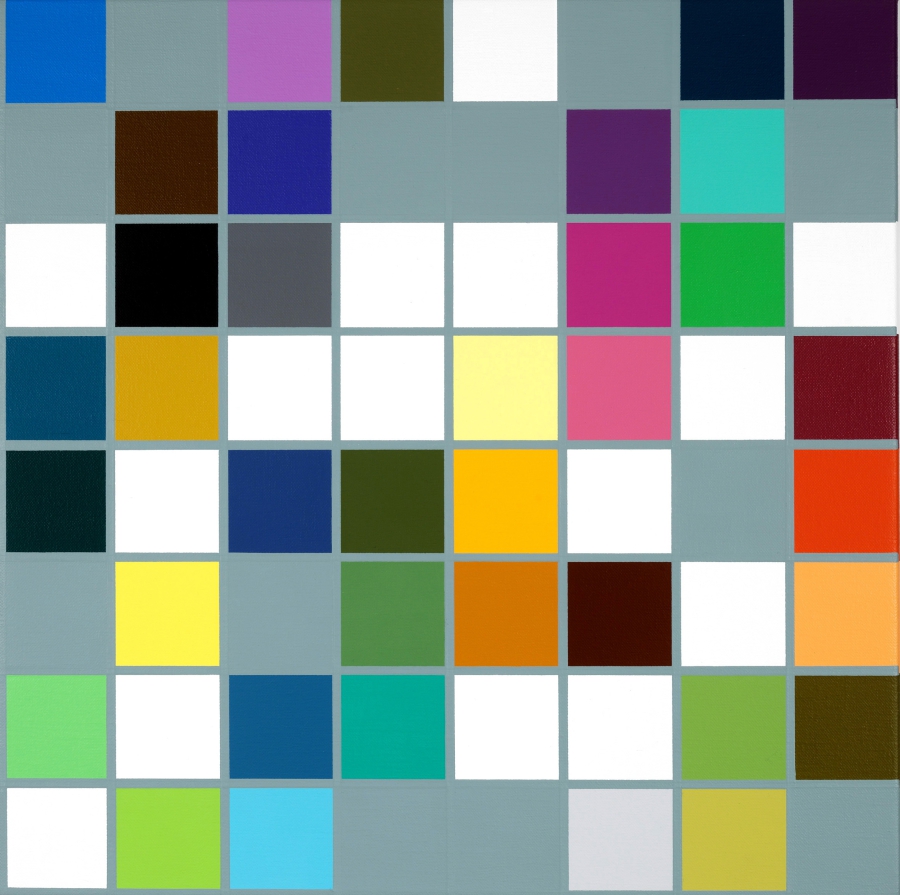 Untitled # 507 (2021) Untitled # 496 (2021)
Acrylic on linen, 40 x 40 cm Acrylic on linen, 40 x 40 cm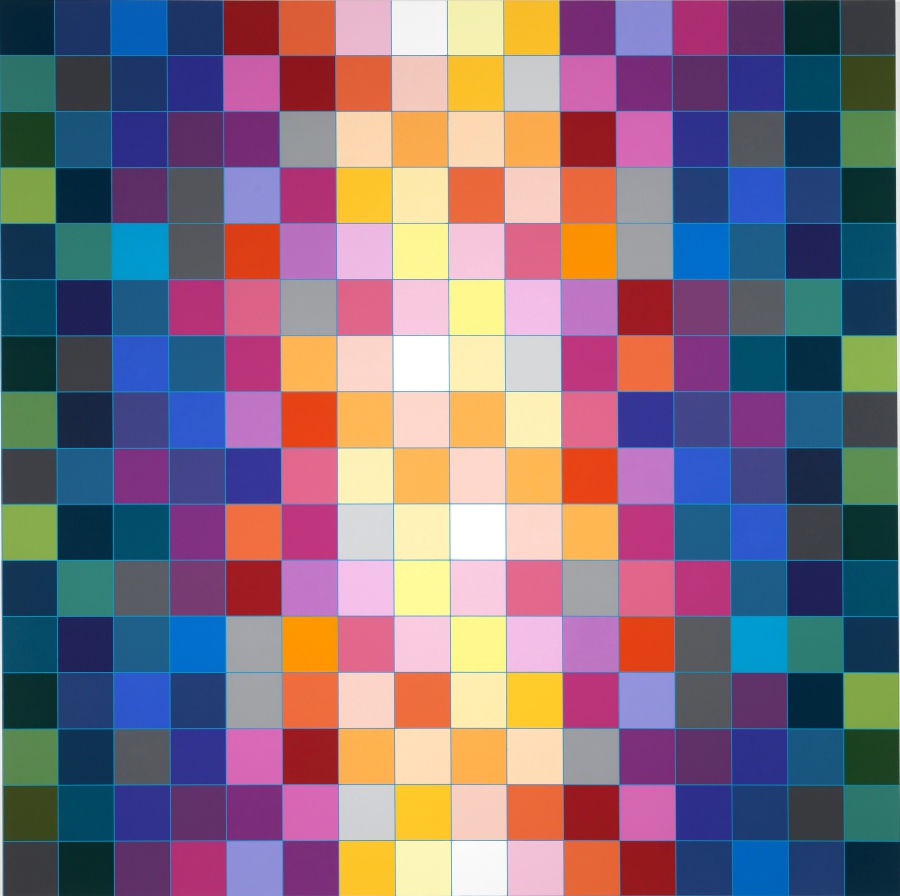 Untitled # 477 (2020)
Acrylic on linen, 160 x 160 cm

The love of seeing
In mijn schilderijen zijn kleur en ruimte allesomvattend en wezenlijk.
Met acrylverf schilder ik vlakken en rasters, geen voorstelling maar een compositie van kleuren en lijnen waarbij ik gebruik maak van kleurordeningen en structuren. De vlakken vermengen zich optisch met elkaar, terwijl het raster, dat de vlakken scheidt, de individualiteit van de kleuren benadrukt en ze dynamiek geeft.
Ik hou van de visuele rijkdom van kleuren, de oneindige schakeringen, de veranderlijkheid van kleuren en het feit dat ze, ondanks de wetmatige toepassing, hun vrijheid zoeken en ontsnappen aan het systeem. Ze gaan voor zichzelf spreken.
Mijn grote inspirator is Josef Albers die zich de beperking oplegde kleur als op zichzelf staand motief te kiezen. Het ging hem om de essentie: het tot leven brengen van kleur
'Kleur bestaat niet op zichzelf. Kleur openbaart zichzelf in dialoog met andere kleuren en komt daardoor tot leven.

The love of seeing
Colour and space play an all-encompassing, fundamental role in my paintings.
I paint fields and grids with acrylics. These images don't represent anything in particular, but rather are compositions of colours and lines, grounded in specific arrangements of hues and patterns. Placed side by side, the fields blend together in the viewer's eye, while their arrangement in a grid reinforces the individual character of the constituent colours.
I love colours' visual richness, their endless gradations, their mutability – and the fact that even when they've been systematically ordered, they still manage to seek a way out: break free from the system. They speak in their own voice.
One big source of inspiration for me is Josef Albers, who restricted himself to exploring colour in its own right. Albers was concerned with the essence: bringing colour to life.
'Colours don't exist in isolation. Colours reveal themselves in dialogue with other colours – and come to life in the process.'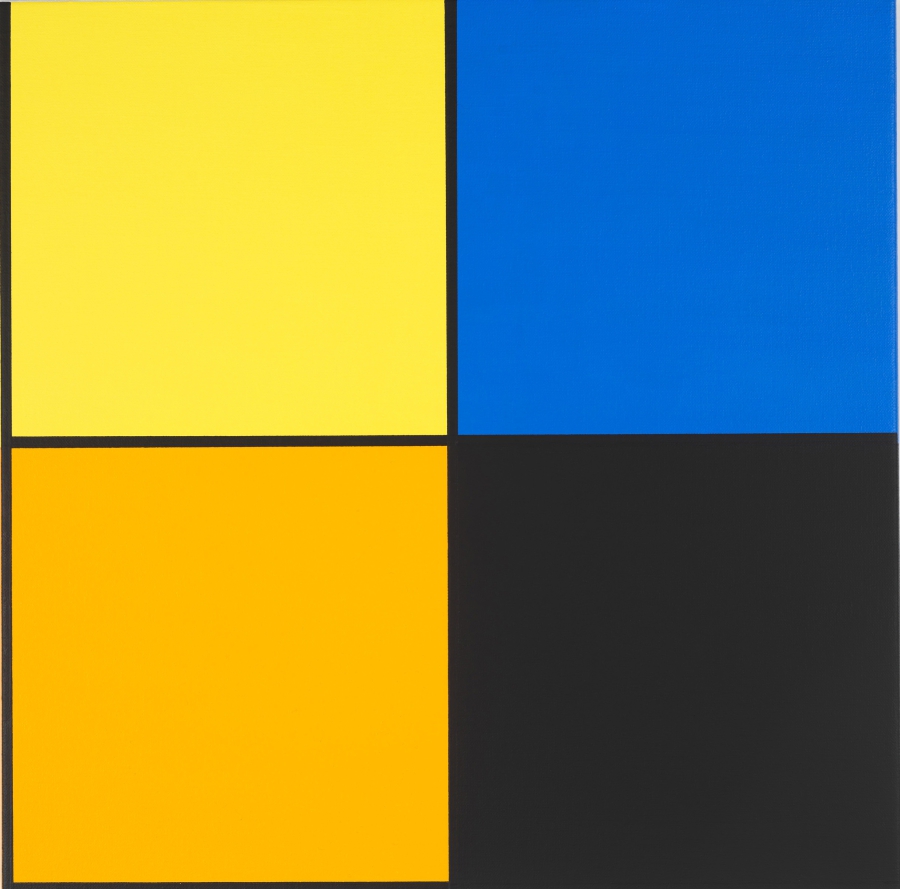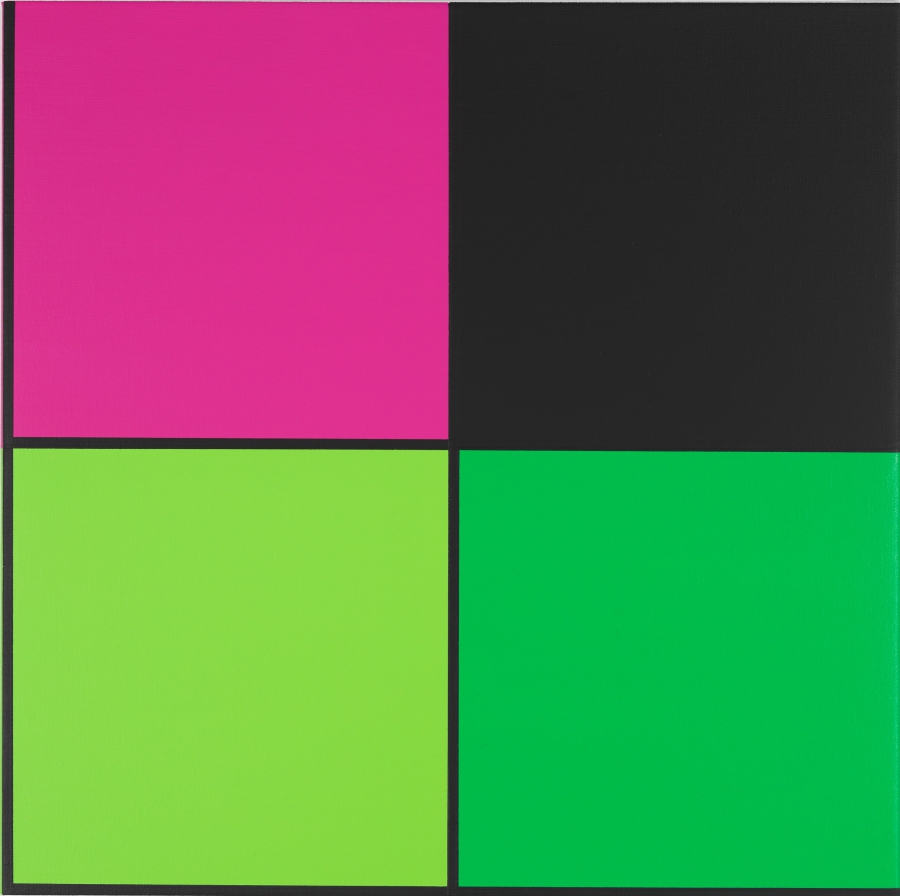 Untitled # 500 (2021) Untitled # 501 (2021)
Acrylic on linen, 40 x 40 x 4 cm Acrylic on linen, 40 x 40 x 4 cm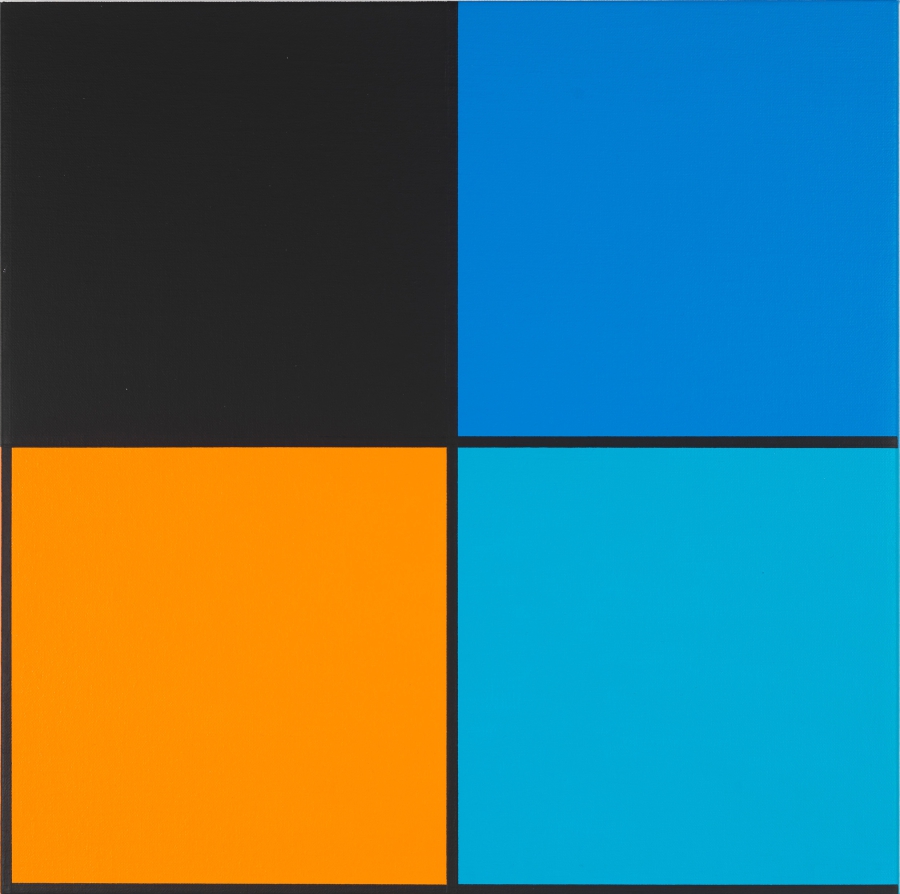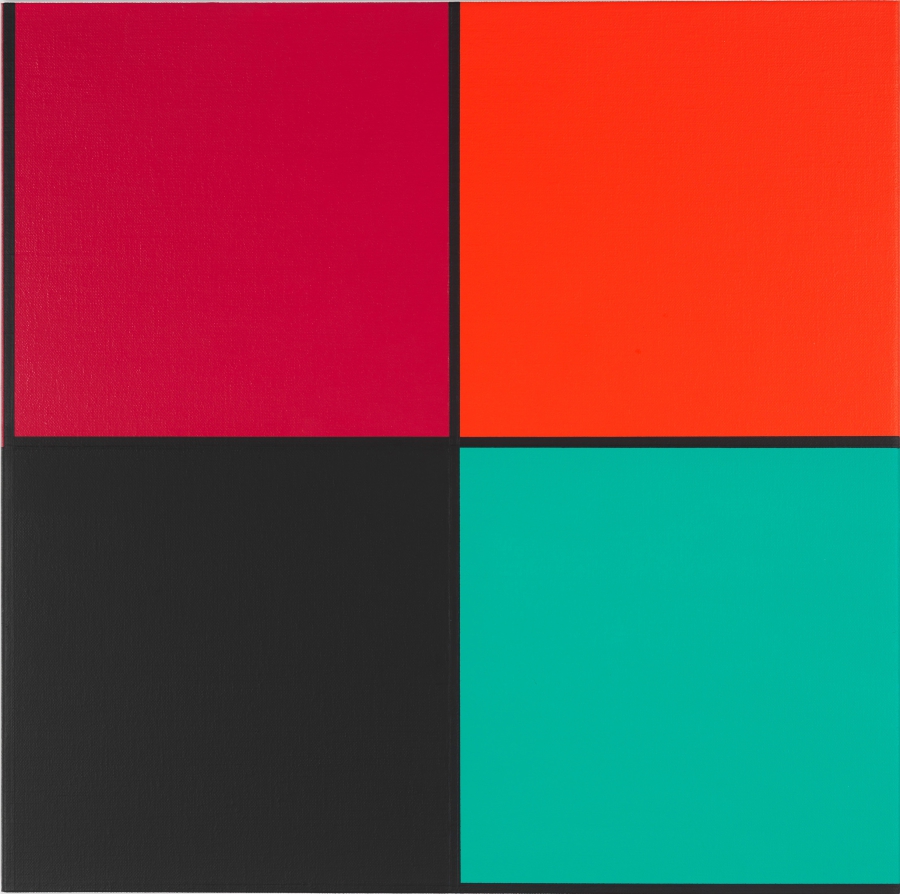 Untitled # 502 (2021) Untitled # 503 (2021)
Acrylic on linen, 40 x 40 x 4 cm Acrylic on linen, 40 x 40 x 4 cm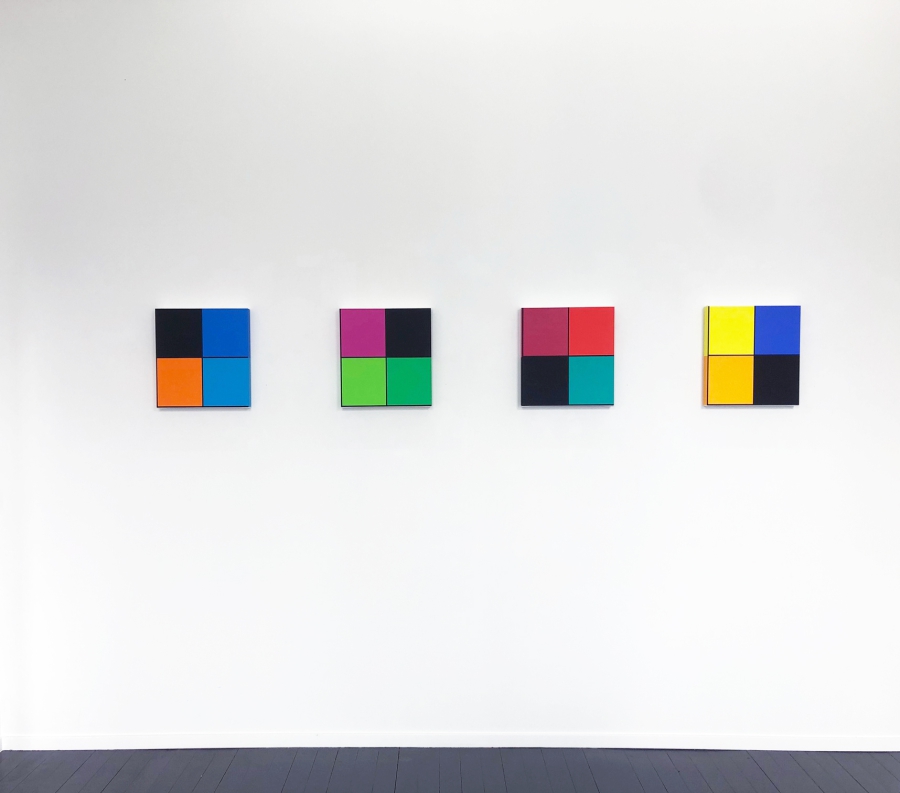 Kunstbeurzen / Art Fairs 2022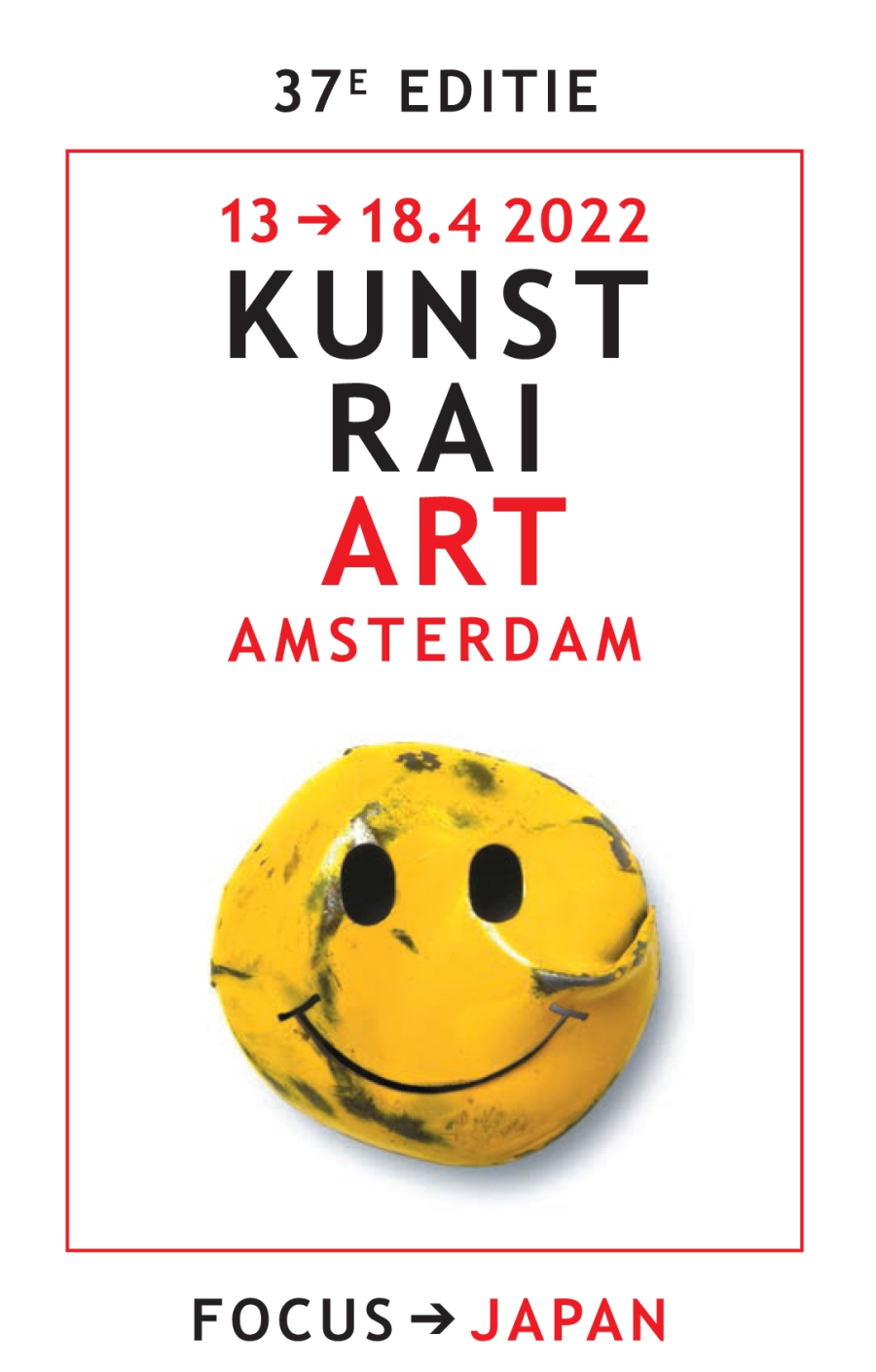 RAI Amsterdam - Europa Hal, Stand / Booth 57

Kunstenaars op de beurs / Artists represented:
Ditty Ketting (NL), Jus Juchtmans (BE), Raf Thys (BE), Cor van Dijk (NL), Dave Meijer (NL),
Nanda Runge (NL), P.B.Van Rossem (BE) & Wolfgang Ellenrieder (DE)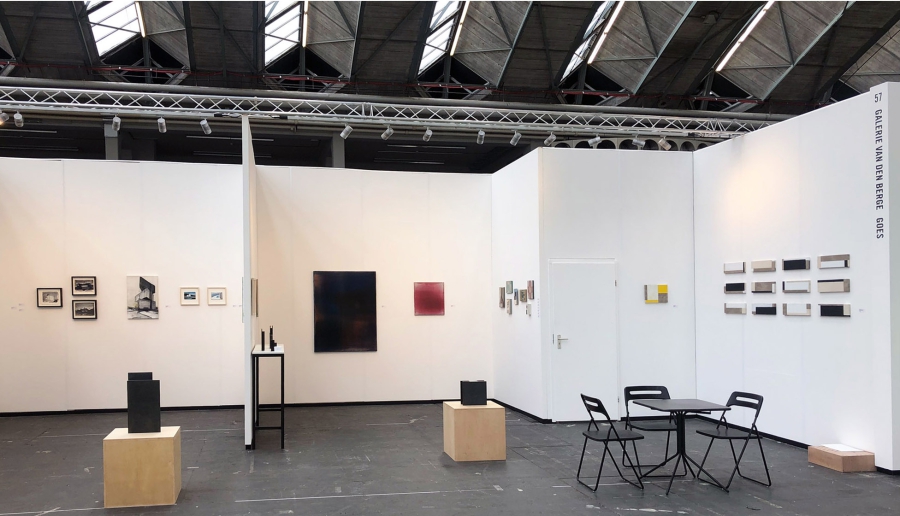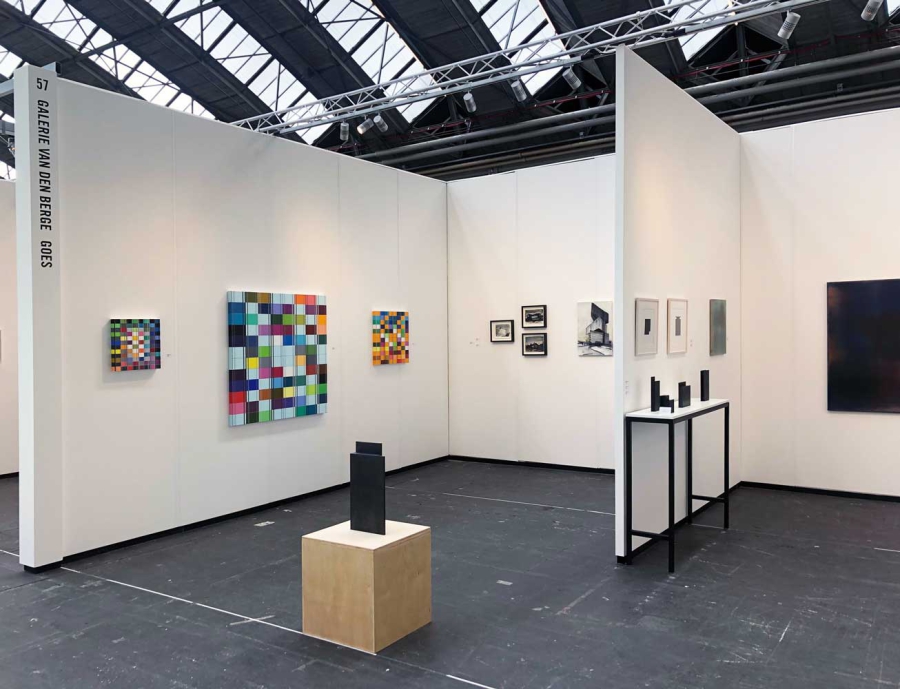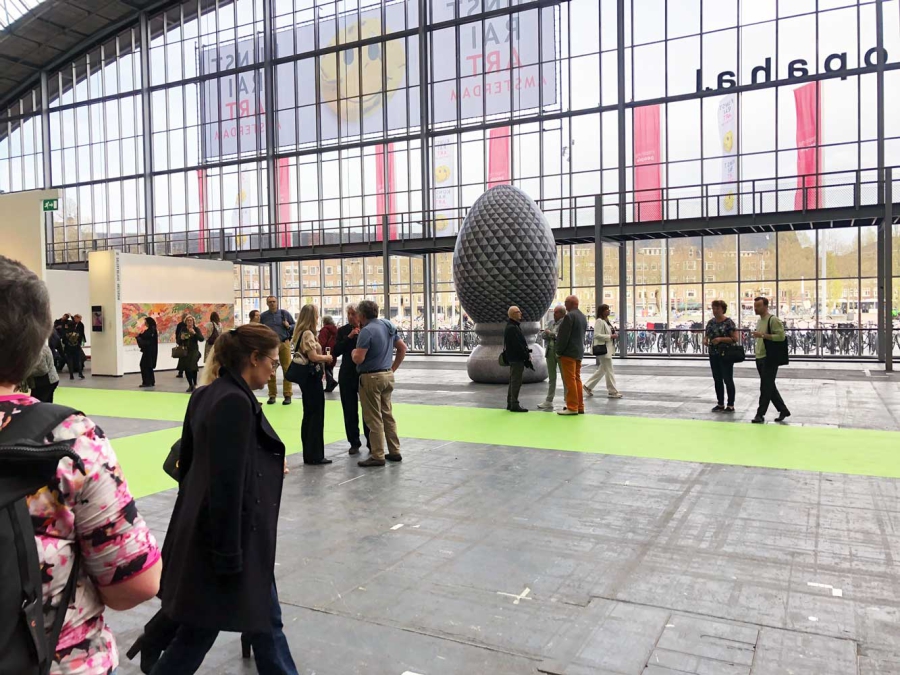 Wolfgang Ellenrieder (DE)
'Zapfen' (2019), pigment print on PVC film, air, 470 x 250 x 250 cm at the entrance to the KunstRAI