2023
15/01 > 26/02 - 2023
SOLOSHOW
Raf Thys (BE)
recente schilderijen / recent paintings
kleine kamer presentaties een selectie van werken uit de stock
small room presentations a selection of works from stock
Ab van Hanegem, Dave Meijer, Shawn Stipling, Jus Juchtmans, Paul Gees, Henriëtte van 't Hoog, Gracia Khouw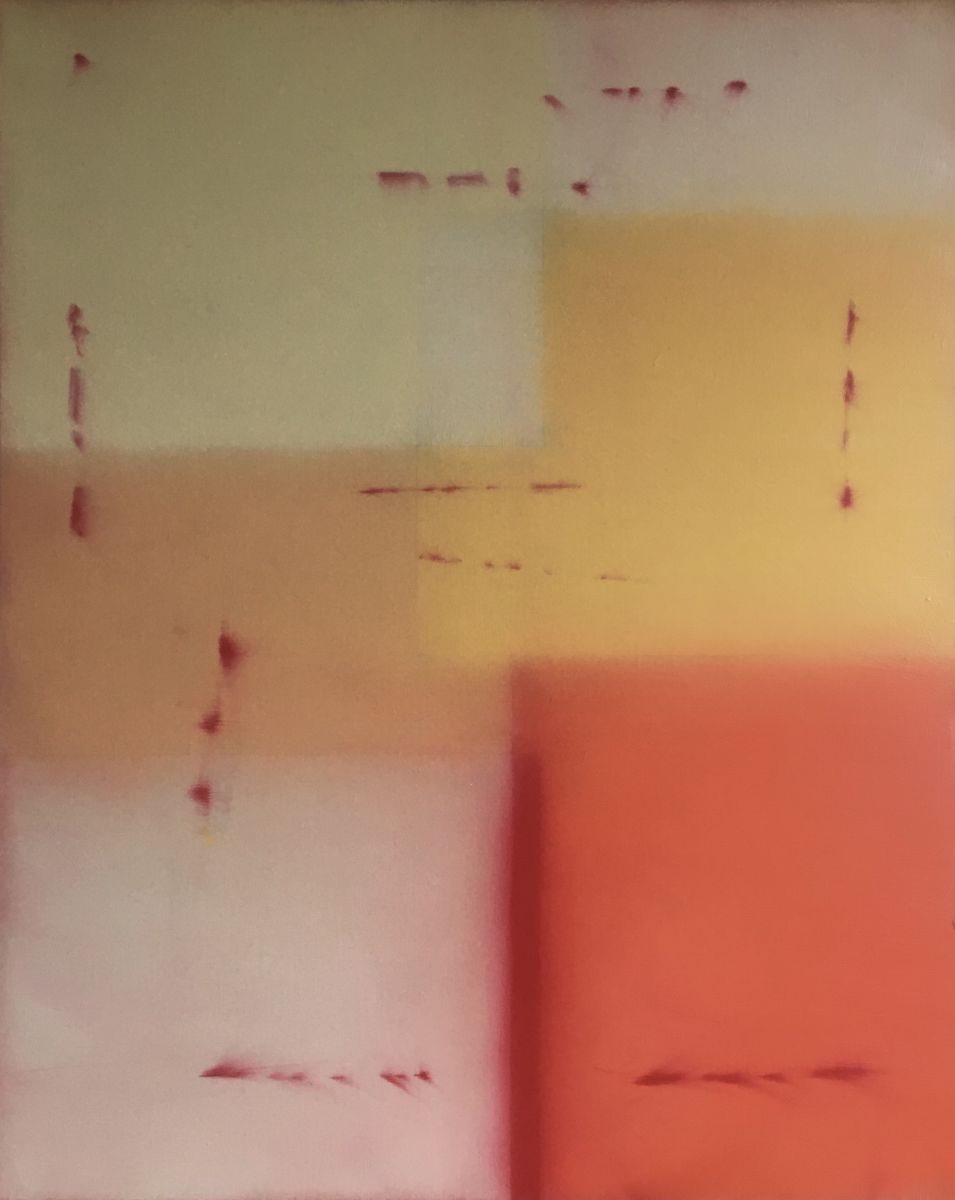 Raf Thys
Untitled (005-I- 0119) 2022
Oil on linen, 100 x 80 cm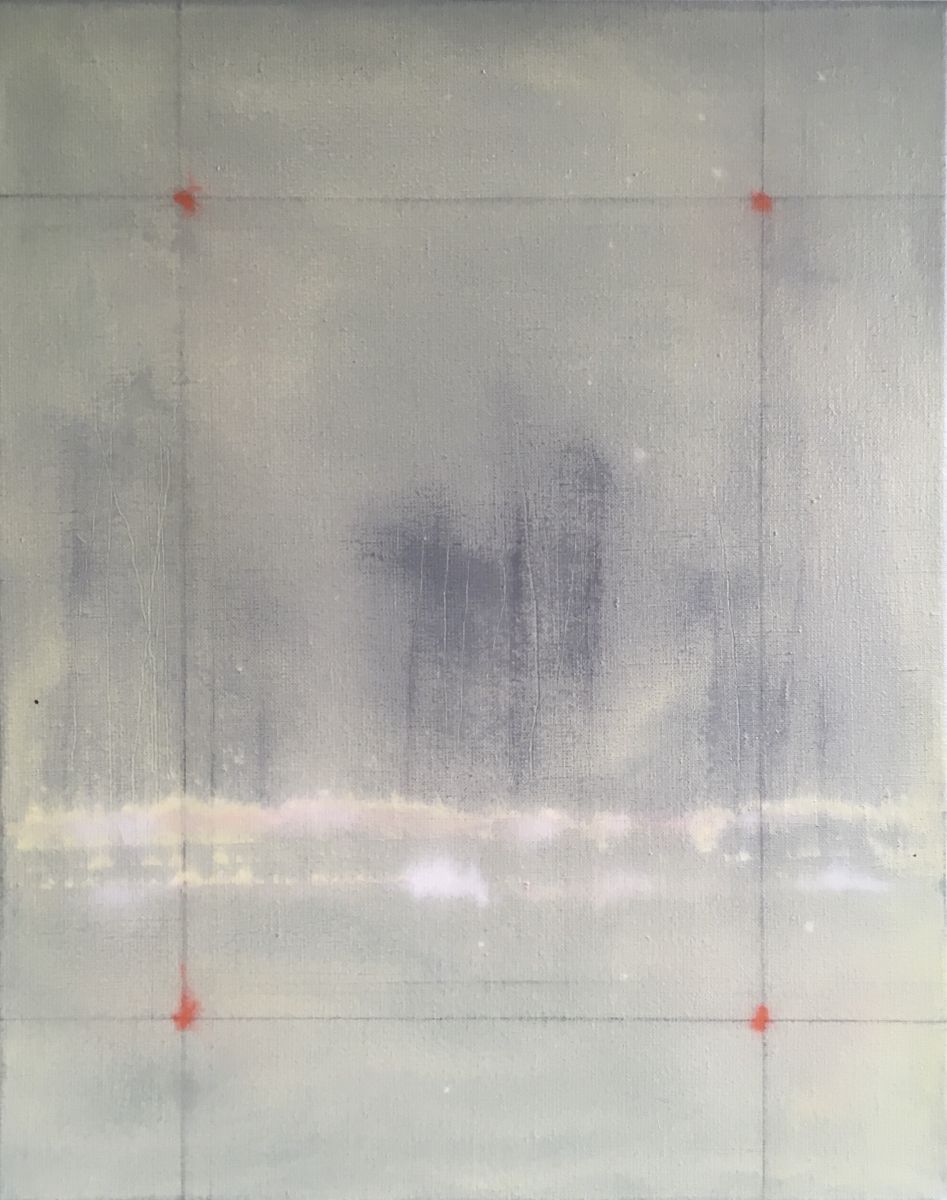 Raf Thys
Untitled 051-I-0119 (2019)
Oil on linen, 50 x 40 cm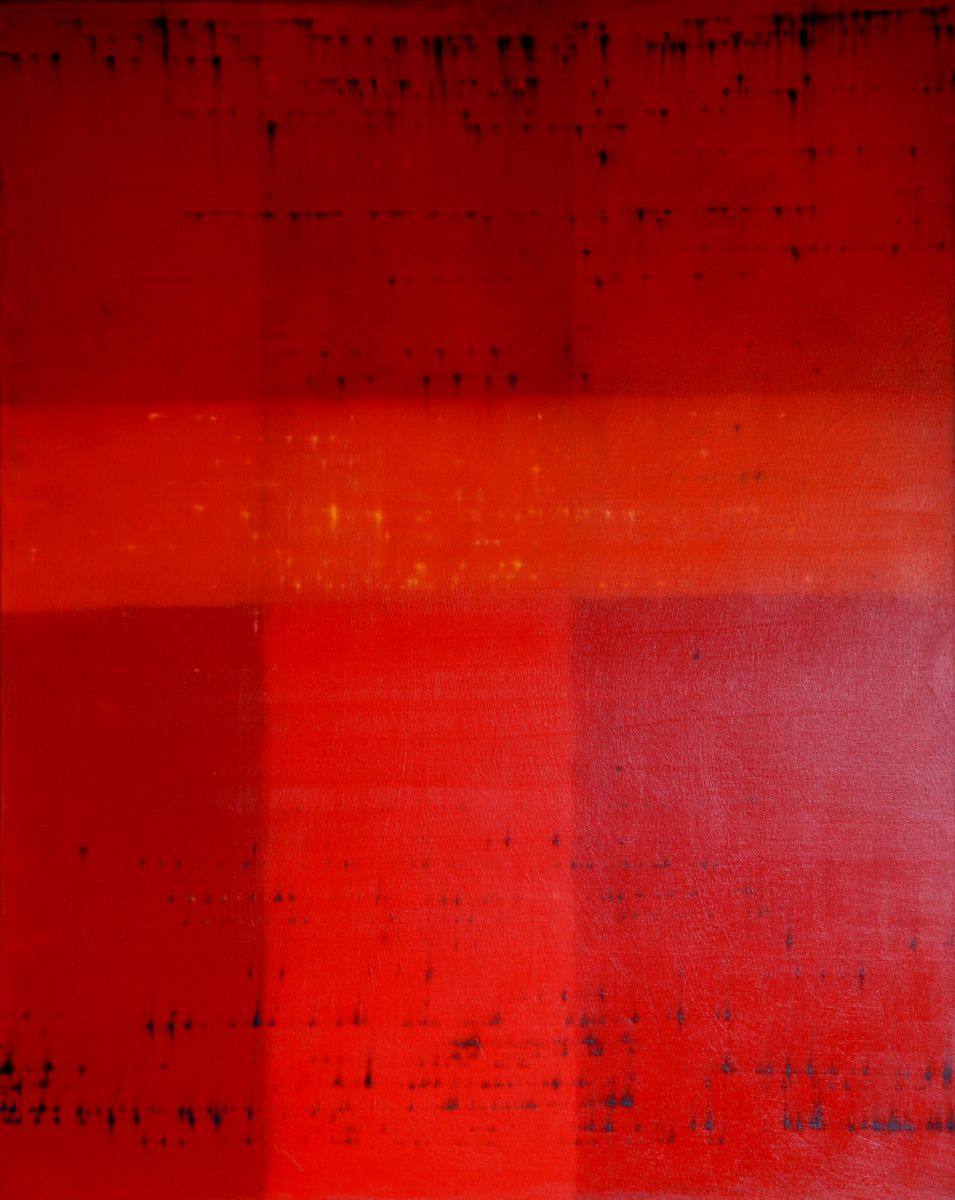 Raf Thys
Untitled (007-I- 0119) 2020
Oil on linen, 150 x 120 cm


Mijn schilderijen zijn zichzelf. Zij verbeelden niet iets anders dan de verf op het doek. Zij ontstaan traag, gedurende één, drie, zeven of meer jaren. De lange tijd die elk schilderij beslaat om te worden is ook de betekenis en de schoonheid ervan. Niet een vertaalbare betekenis, niet de zichtbare schoonheid, maar de inherente betekenis en schoonheid van de tijd zelf die elk schilderij nodig heeft om te worden en te blijven worden tot wat het nu is. Dat proces stopt niet zolang een schilderij in mijn bezit blijft. Er kan steeds opnieuw aan gewerkt worden. Telkens opnieuw, ook nadat het tentoongesteld is, kan het weer veranderen. Altijd. Altijd kan er opnieuw verf toegevoegd worden. Dit voortdurende proces geeft mij rust, stelt mij gerust. Mijn werken blijven altijd in wording.
Soms krijgen mijn werken een titel, soms een tijdelijke titel, misschien slechts voor de duur van een tentoonstelling, of voor altijd als het werk niet in mijn bezit blijft, of voor de tijd dat ik er niet verder aan werk. Die titel kan blijven zo lang hij op de juiste manier iets toevoegt aan het schilderij. Later kan de titel weer verdwijnen, of veranderen, wanneer het werk weer anders wordt.
Mijn werken zijn voldragen, maar nooit voleindigd, altijd slechts op een bepaald punt aanbeland. Daarna zien we wel. We zien wel wat er komt. Zo wil ik in het leven staan, en in de kunst. Zo wil ik in mijn kunst leven.
My paintings are themselves. They do not depict anything other than the paint on the canvas. They are created slowly, over one, three, seven or more years. The long time each painting takes to become is also its meaning and beauty. Not a translatable meaning, not visible beauty, but the inherent meaning and beauty of time itself that each painting takes to become and continue to become what it is today. That process does not stop as long as a painting remains in my possession. It can be worked on again and again. Again and again, even after it has been exhibited, it can change again. Always. Always paint can be added again. This continuous process gives me peace of mind, reassures me. My works are always in the making.
Sometimes my works are given a title, sometimes a temporary title, perhaps only for the duration of an exhibition, or forever if the work does not remain in my possession, or for the time I do not continue working on it. That title can stay as long as it adds something to the painting in the right way. Later, the title can disappear again, or change, when the work becomes different again.
My works are accomplished, but never finished, always just at a certain point. After that, we'll see. We'll see what comes next. That's how I want to be in life, and in art. That's how I want to live in my art.

Raf Thys, mei / May 2019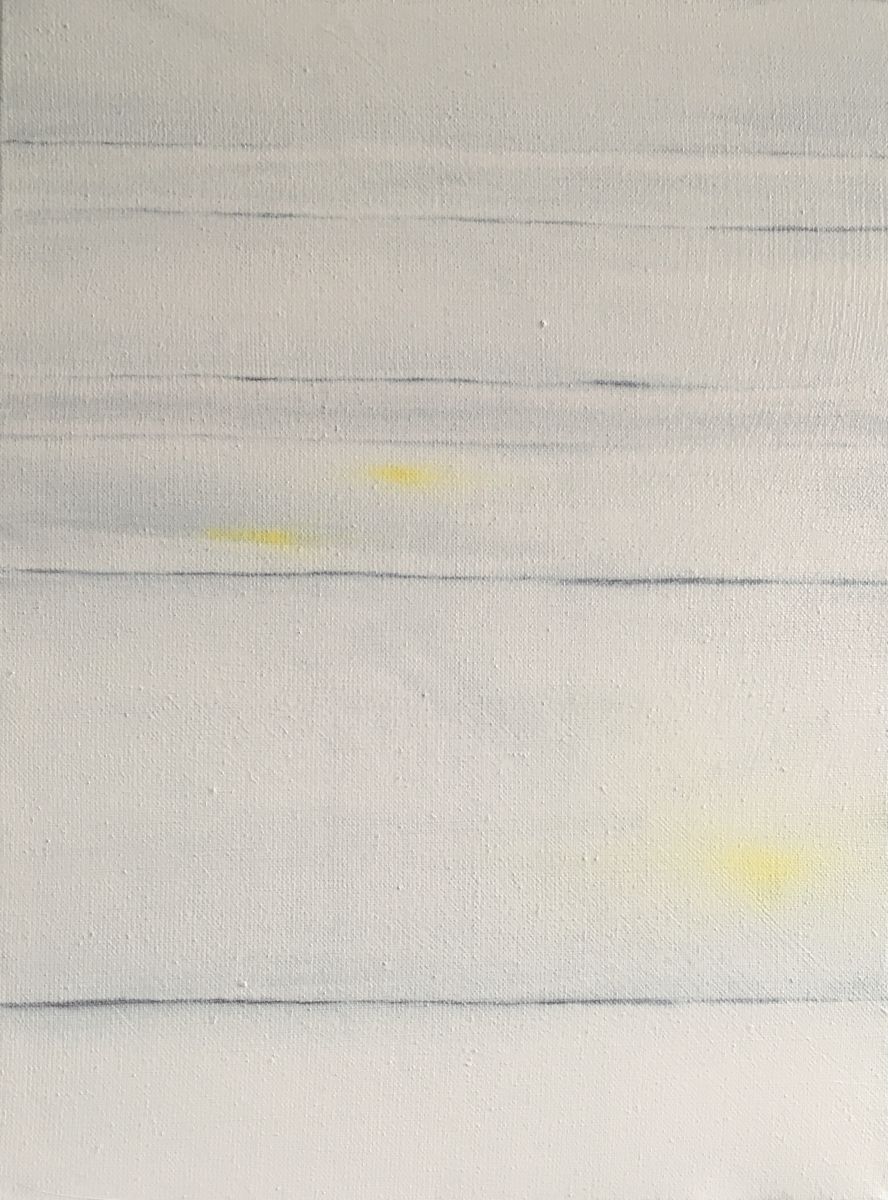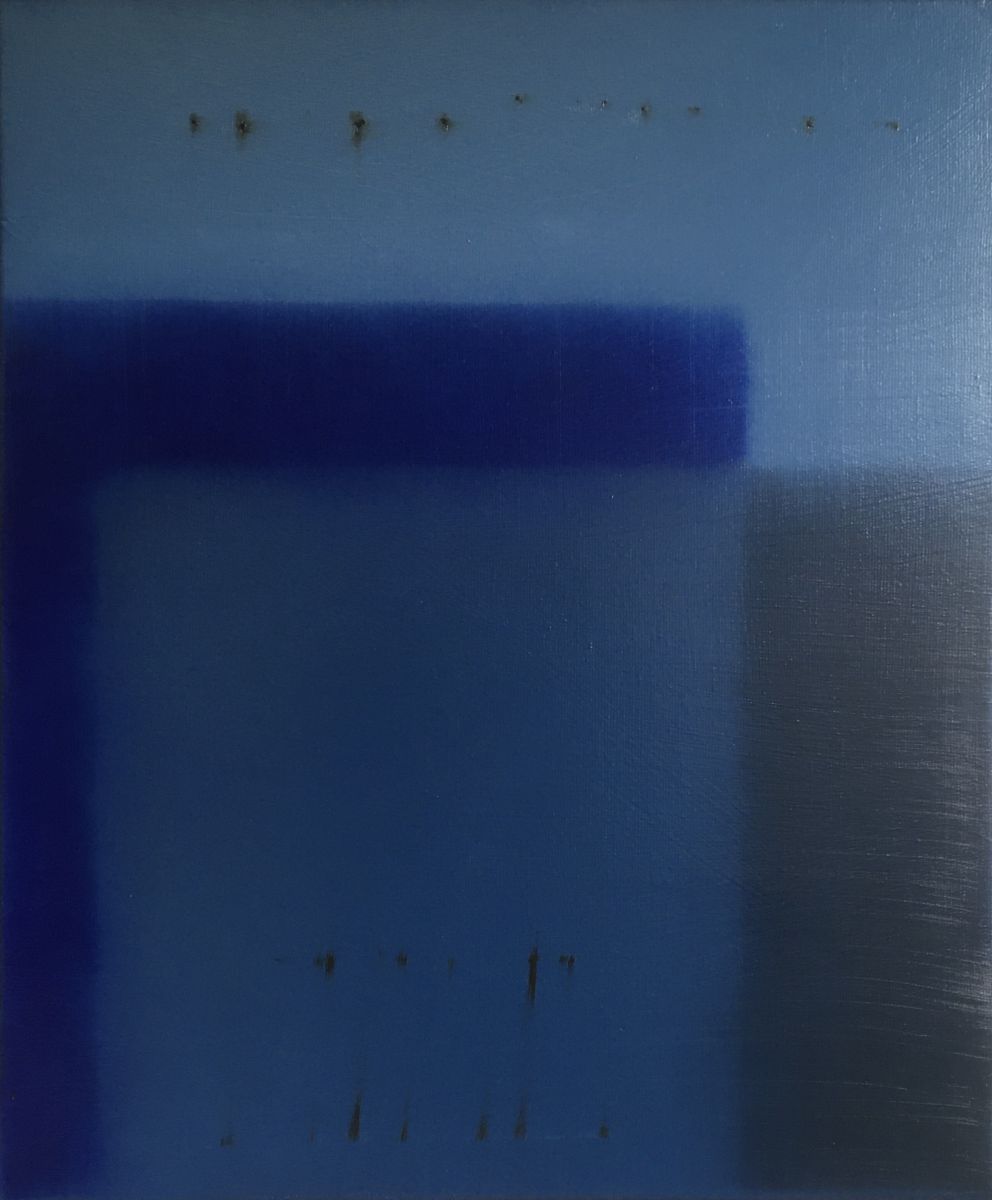 Raf Thys Raf Thys
Untitled ([015-I-0119] 2022 Untitled [091-I-0119] 2022
Oil on linen, 40 x 30 cm Oil on linen, 60 x 50 cm
kleine kamer presentaties II / small room presentations II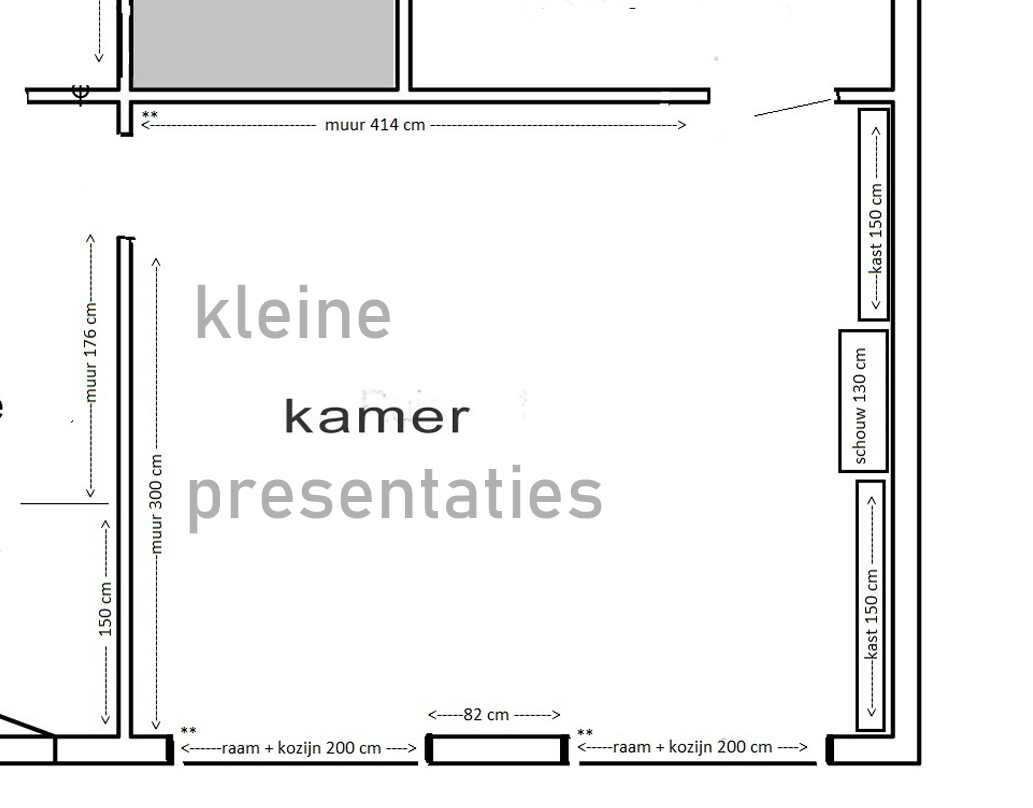 Ab van Hanegem, Dave Meijer, Shawn Stipling,
Jus Juchtmans, Paul Gees, Henriëtte van 't Hoog, Gracia Khouw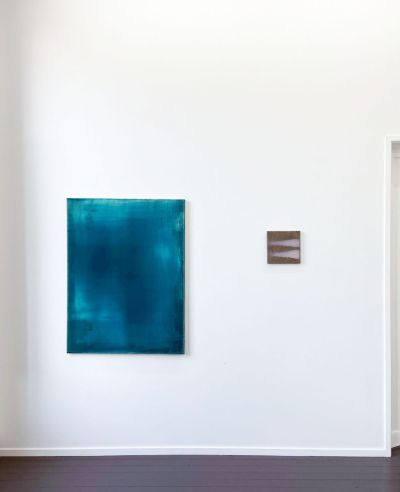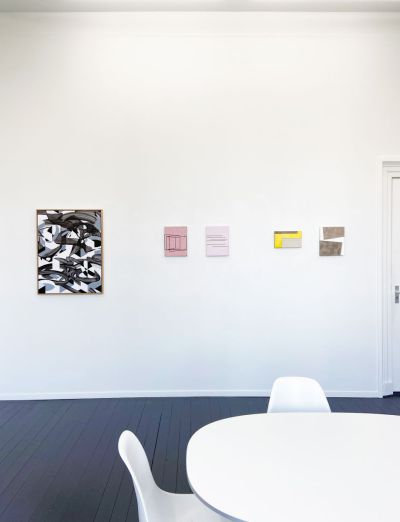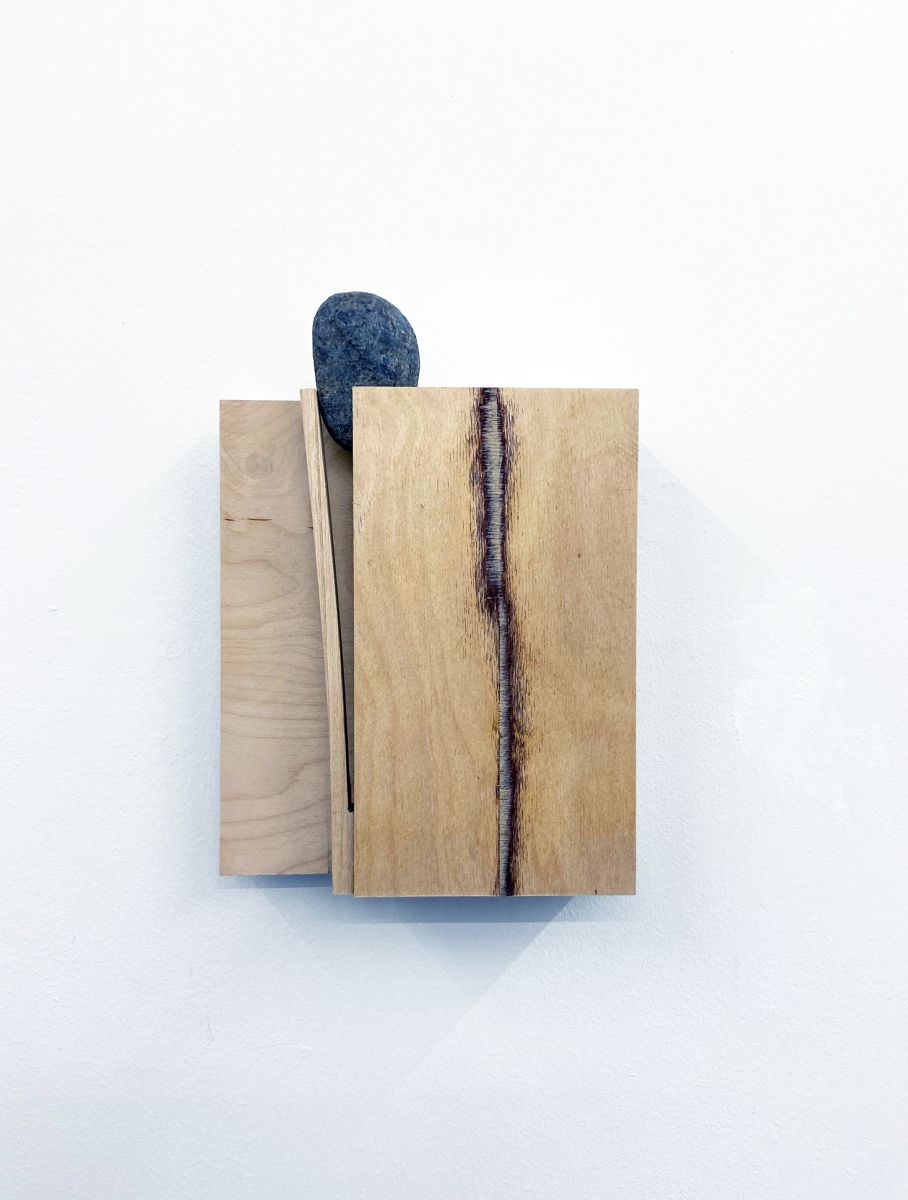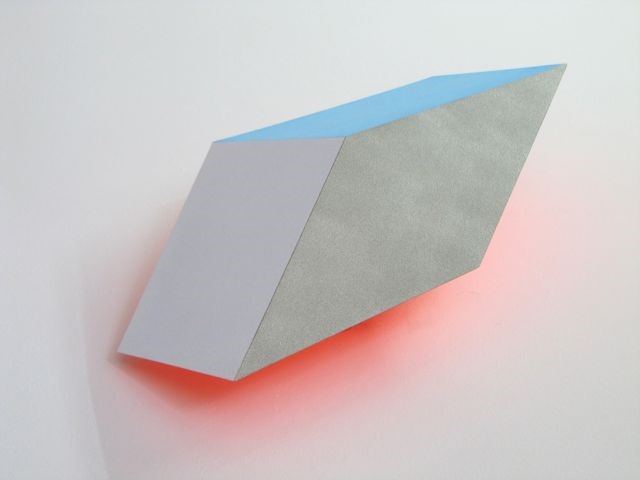 Paul Gees Henriëtte van 't Hoog
'Scheidingslijn (2017) 'Inner Glow VI' (2011)
Ash, plywood, stone Acrylic on zinc
26 x 18 x 5,5 cm 58 x 34 x 15 cm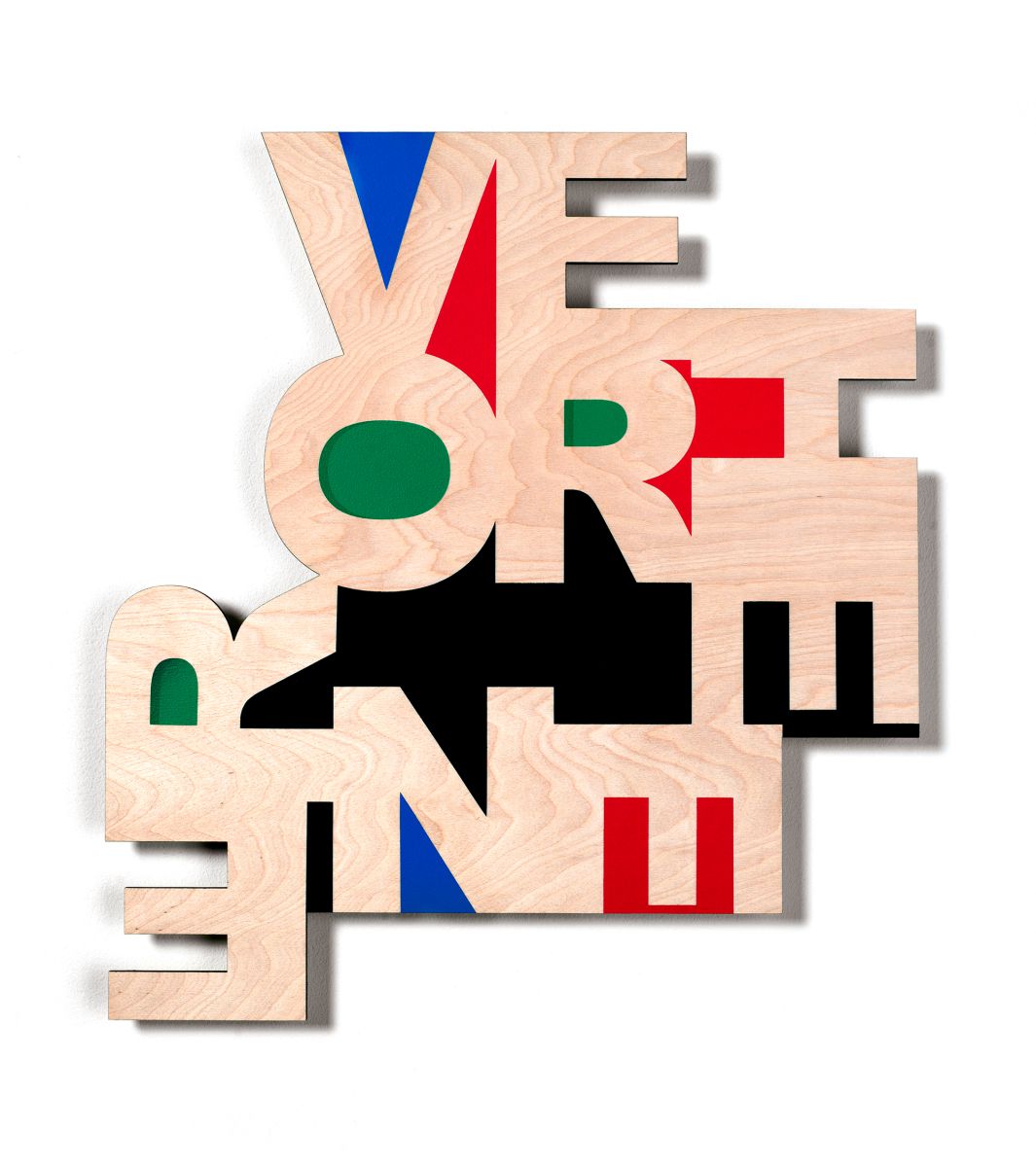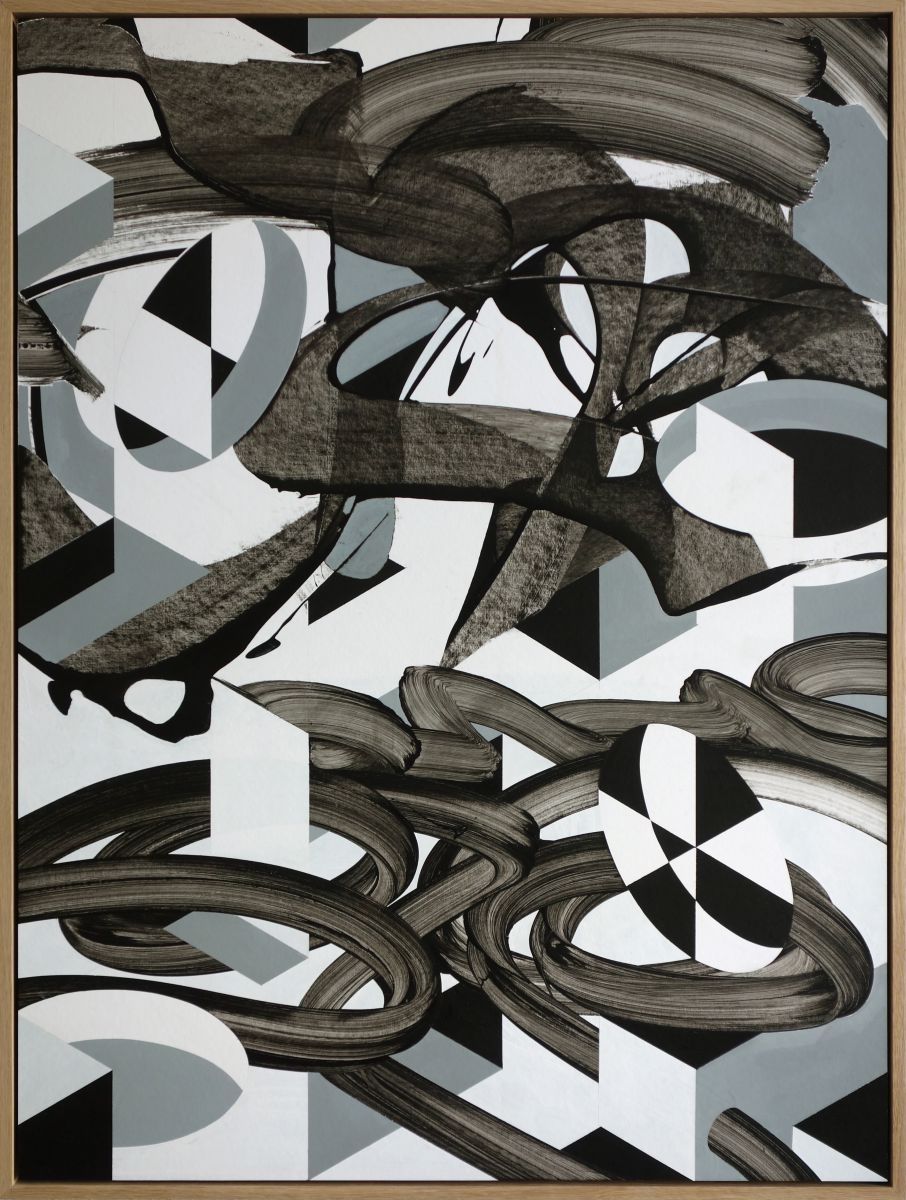 Ab van Hanegem Gracia Khouw
Untitled (2020) 'Over' 26-04-2021
Acrylic on paper Acrylic and laquer on 6 mm laser-cut plywood
85 x 65 cm, wooden frame 41 x 45 x 2 cm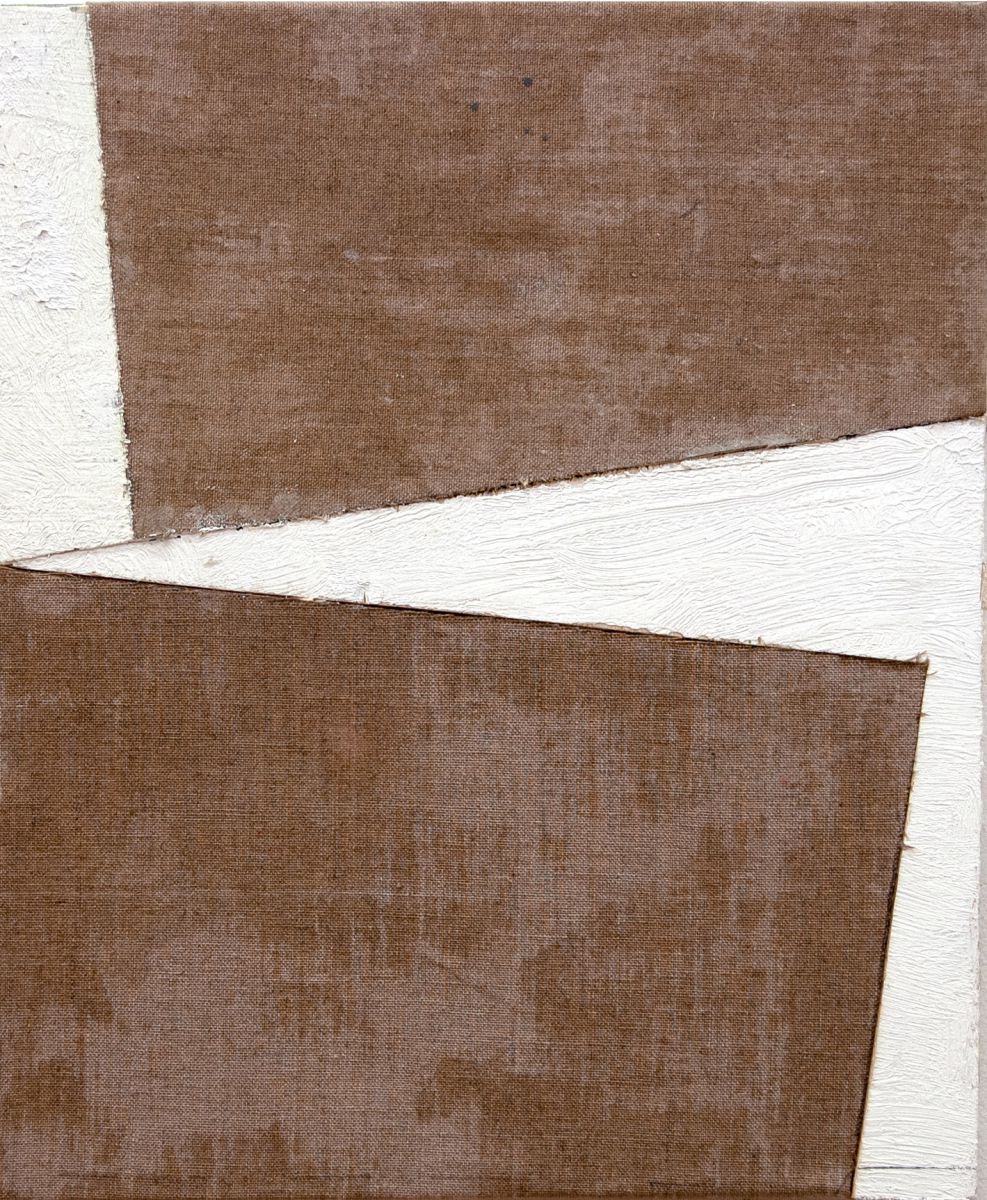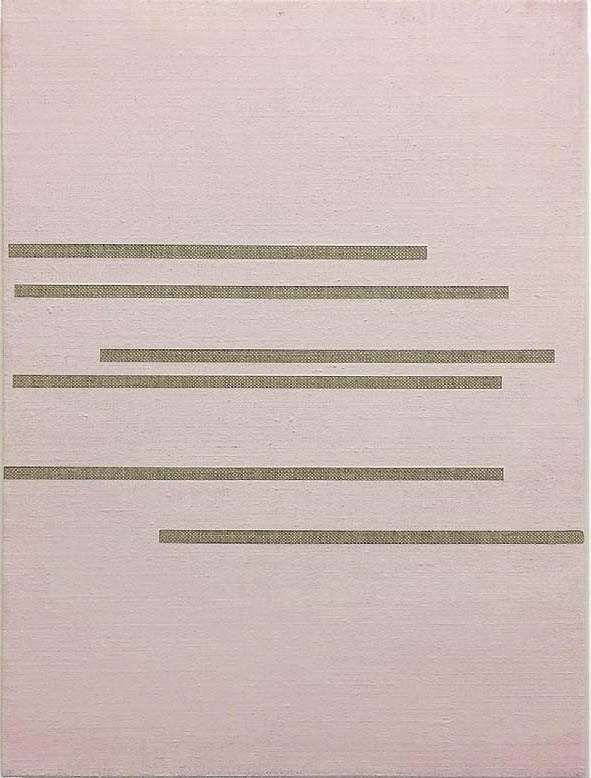 Shawn Stipling Dave Meijer
'Let me make it plain' (2021) Untitled (2022)
Acrylic on linen on panel Oil on linen on panel
30 x 23 cm 29,5 x 24,5 cm
Kunstbeurzen 2023