Nieuws / News


Nu / Current
Binnenkort / Upcoming
Overig nieuws / Other news
Spotlight
Elders (onze kunstenaars buiten de galerie) / Elsewhere (our artists on other locations)


Nu / Current

16/09 - 28/10

D R I E E N D E R T I G

Groepstentoonstelling met alle kunstenaars van de galerie ter ere van het 33 jarig bestaan.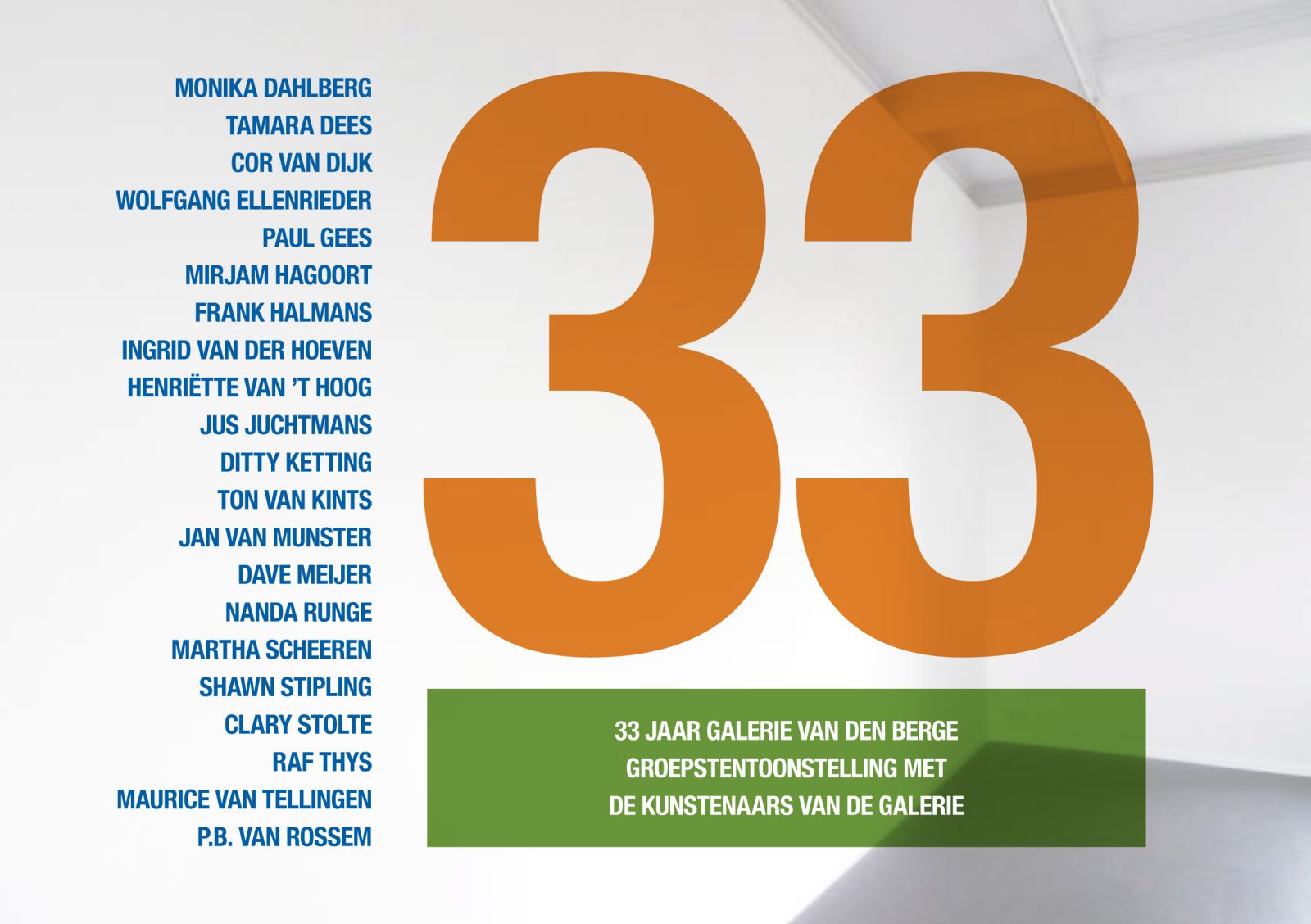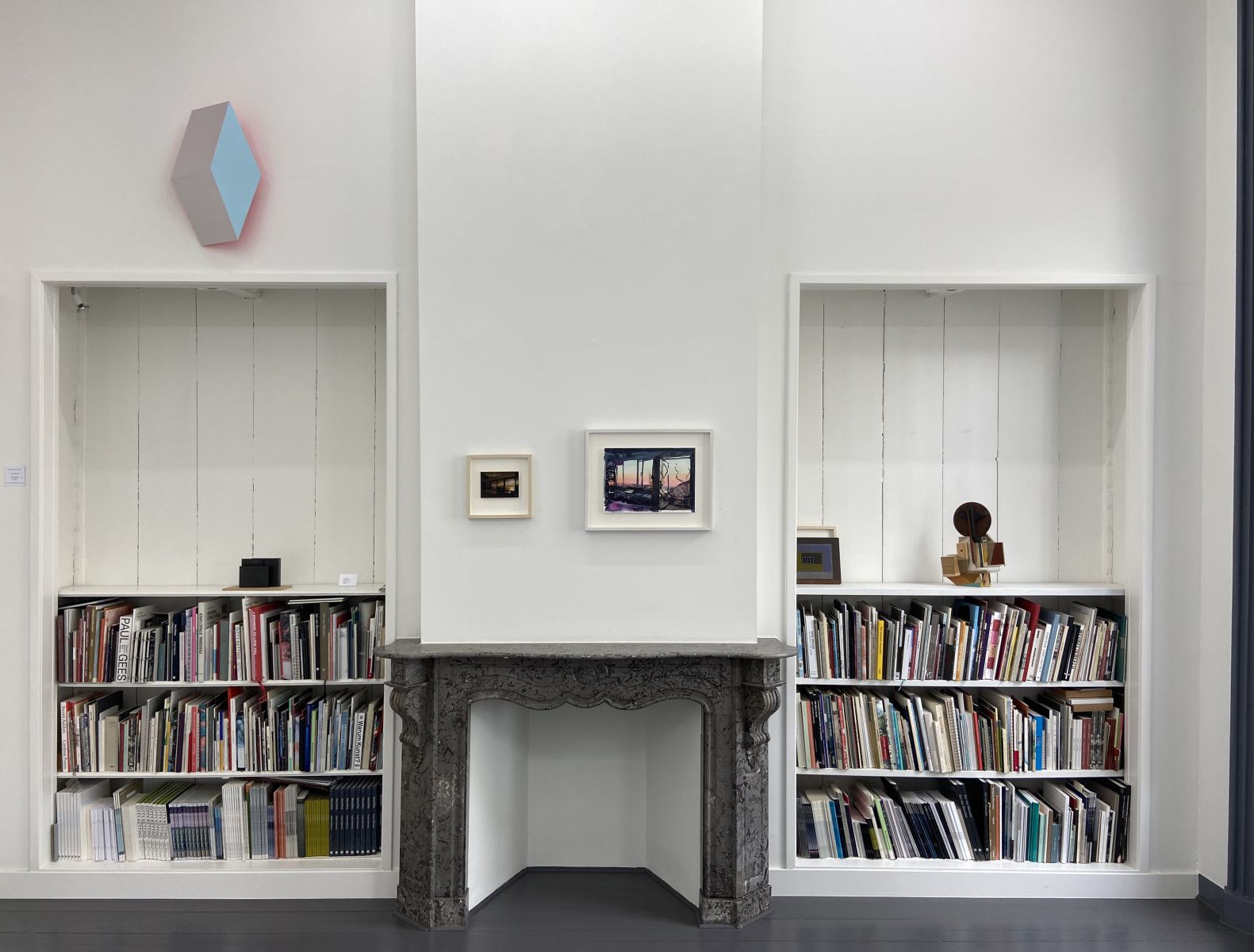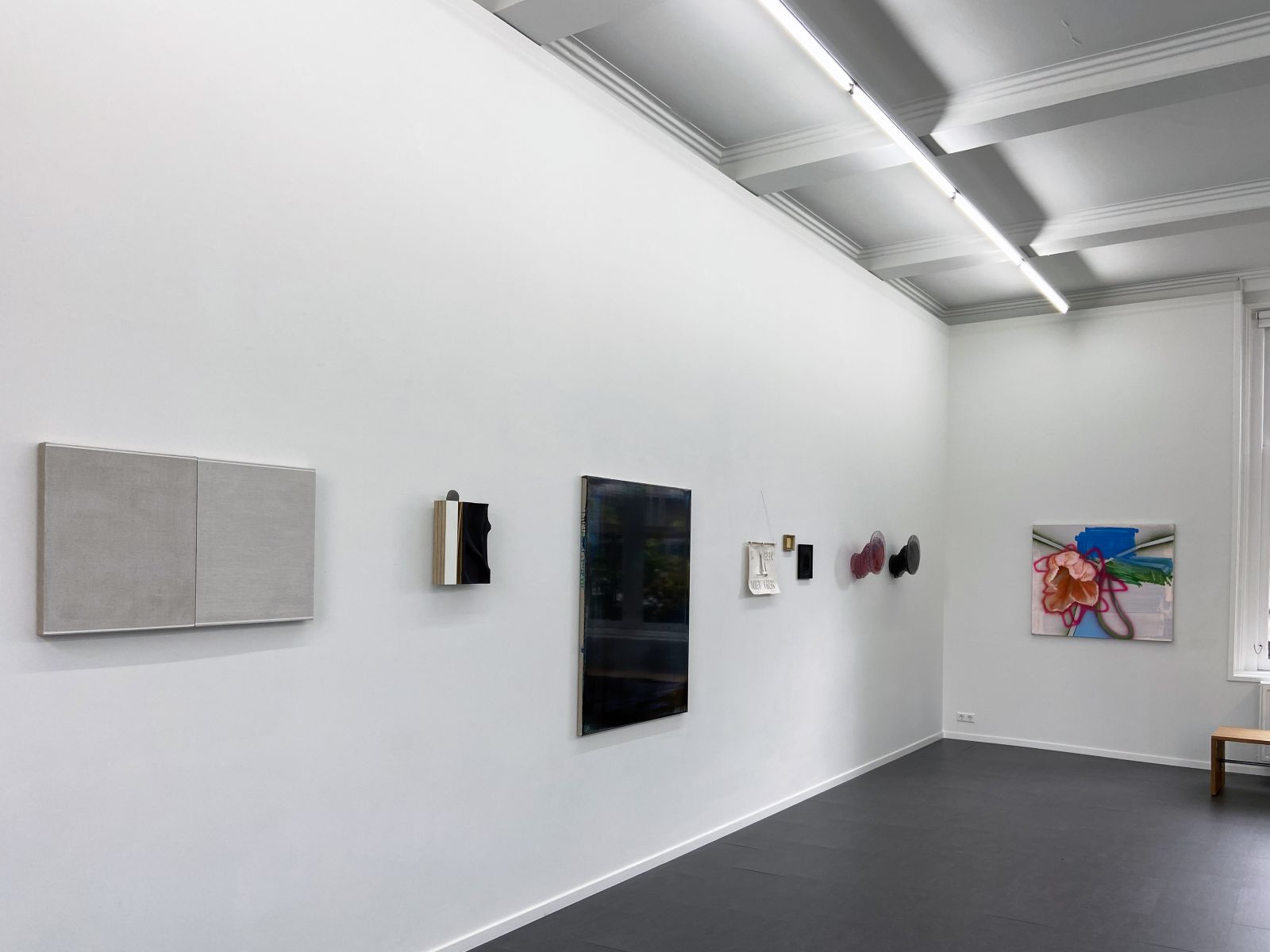 Zaaloverzichten 33
Meer / More : NU / CURRENT
Binnenkort / Upcoming

November/december
Hans Wilschut (NL)
fotowerken en films
Overig nieuws / Other news

Gewijzigde openingstijden vanaf september 2023
Vanaf september 2023 zijn wij open op donderdag, vrijdag en zaterdag, 13.00 - 17.00 uur
De openingen zijn weer op zaterdagmiddag.
Changed opening hours from September 2023
Starting in September 2023, we will be open on Thursdays, Fridays and Saturdays, 1 - 5 PM
Openings are again on Saturday afternoons.
Henriëtte van 't Hoog
Boelpresentatie / Book presentation: 'Een oeuvre in perspectief - Vormvast, kleurecht'
Zondag/Sunday 08/10
Phlox, Huins (NL)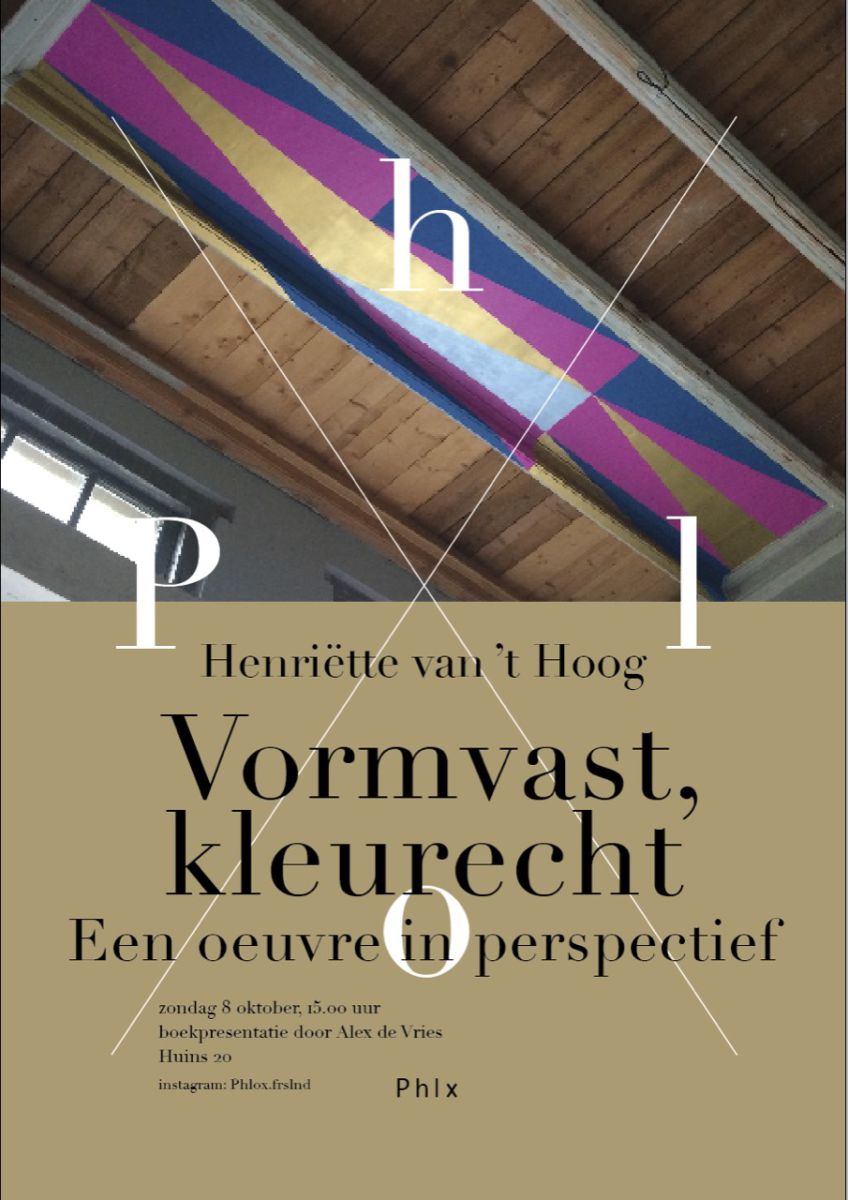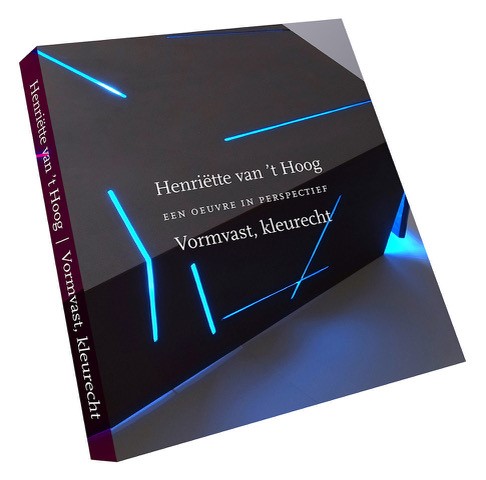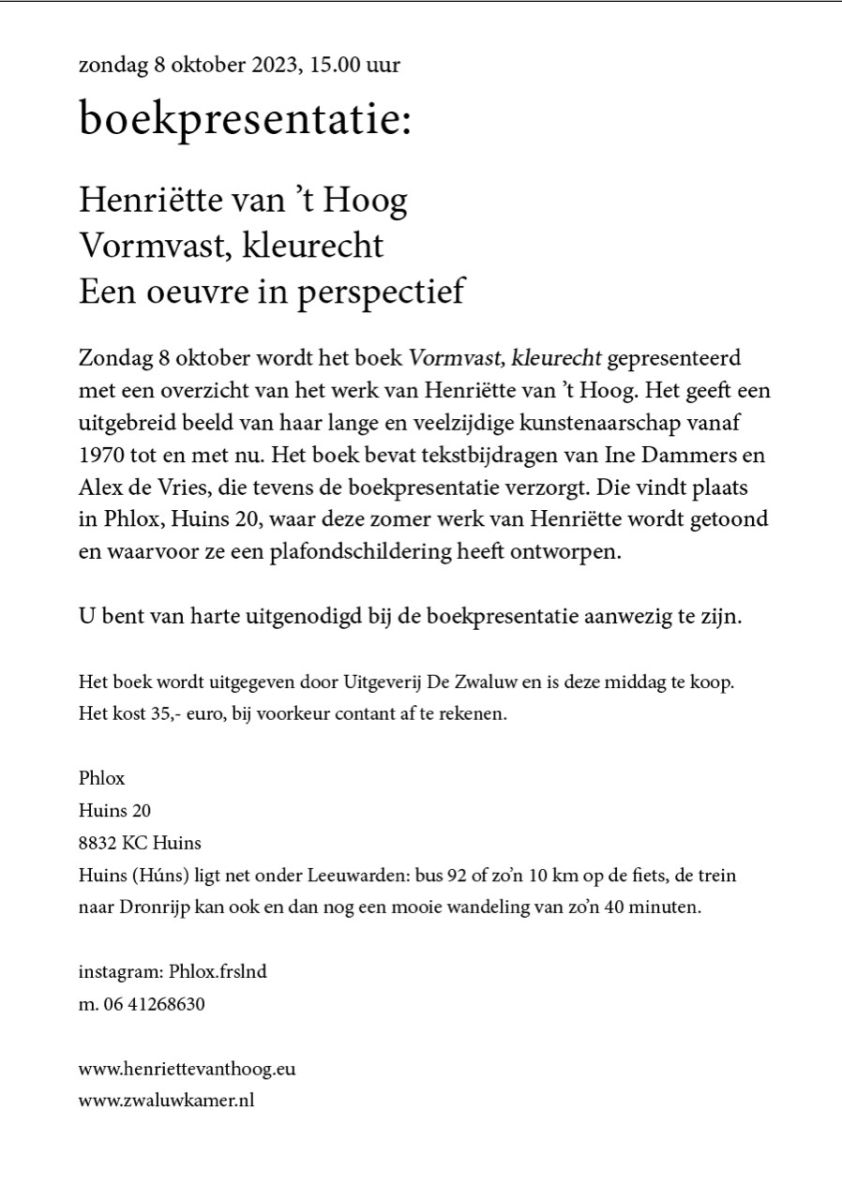 Dave Meijer - Nulpunt 2.0
In 2002 exposeerden wij het werk 'Nulpunt' (449 schilderijen) van Dave Meijer
Het werk was van 24 maart 2018 t/m 13 januari 2020 te zien in de 'schatkamer' van Museum Voorlinden (Wassenaar).
In 2022 en 2023 heeft Dave Meijer de serie voor een groot deel bewerkt/aangepast/overgeschilderd: 'Nulpunt 2.0'
'Nulpunt 2.0' is sinds kort permanent te zien in het Rode Kruis Ziekenhuis (RKZ) Beverwijk.
In 2002, we exhibited the work 'Nulpunt'('Zero Point') - (449 paintings) by Dave Meijer
The work was on display in the 'treasure room' of Museum Voorlinden (Wassenaar) from 24 March 2018 to 13 January 2020.
In 2022 and 2023, Dave Meijer reworked/adapted/repainted much of the series: 'Zero Point 2.0'
'Zero point 2.0' has recently been on permanent display at the Red Cross Hospital (RKZ) Beverwijk.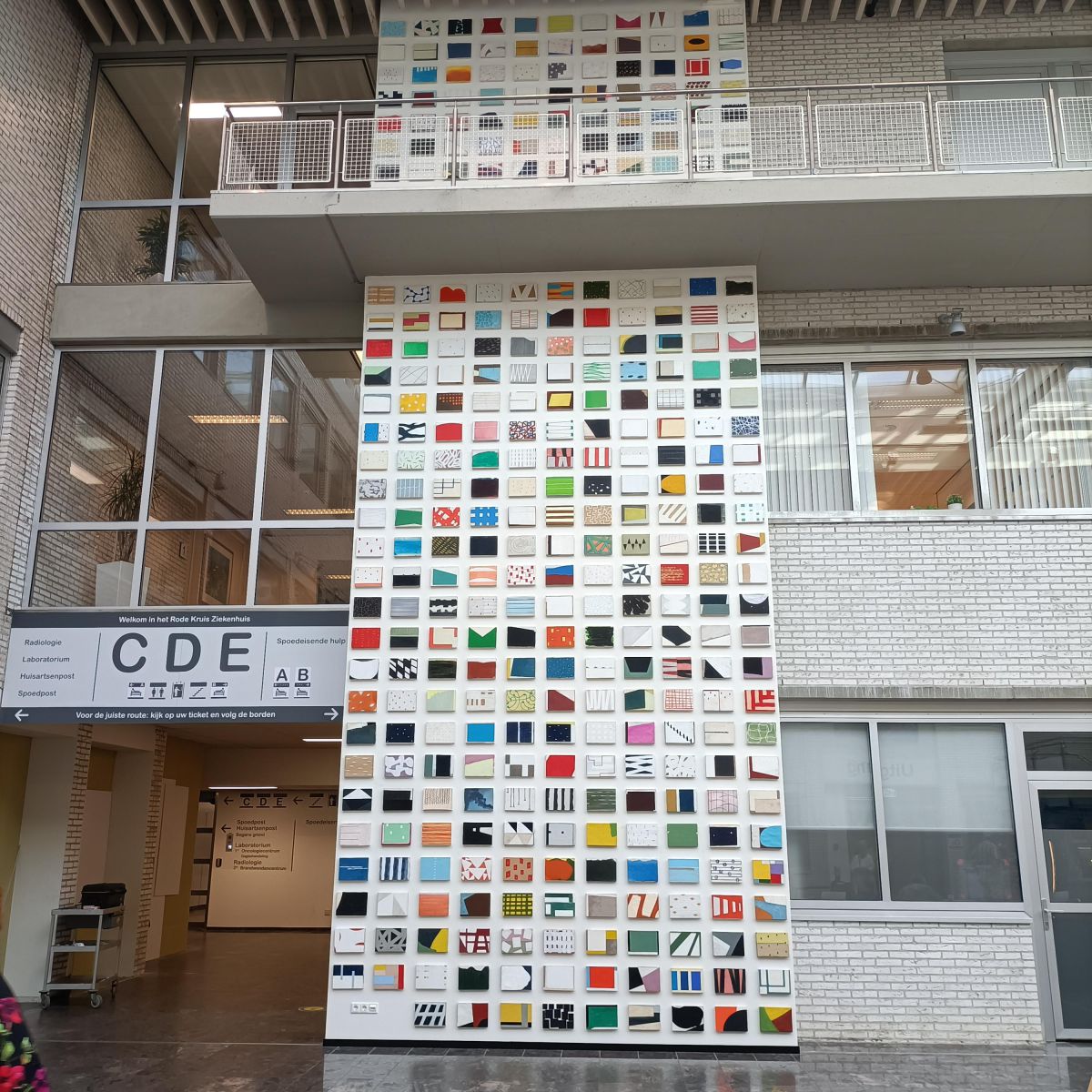 Frank Halmans - Boekenhuis - Bibliotheek Utrecht
'Alleen in mijn boeken kan ik wonen.' Het is een bekende uitspraak van schrijver Jan Jacob Slauerhoff.
Het was voor Frank Halmans de inspiratie voor dit enorme boekenhuis. Een 4.40 meter hoog speelhuis waarvan de wanden volledig uit boekenplanken met hangende boeken bestaan. En natuurlijk kun je er lekker in lezen.

'Only in my books can I live.' It is a famous quote by writer Jan Jacob Slauerhoff.
It was the inspiration for Frank Halmans for this enormous book house. A 4.40-metre-high playhouse whose walls consist entirely of bookshelves with hanging books. And of course you can enjoy reading in it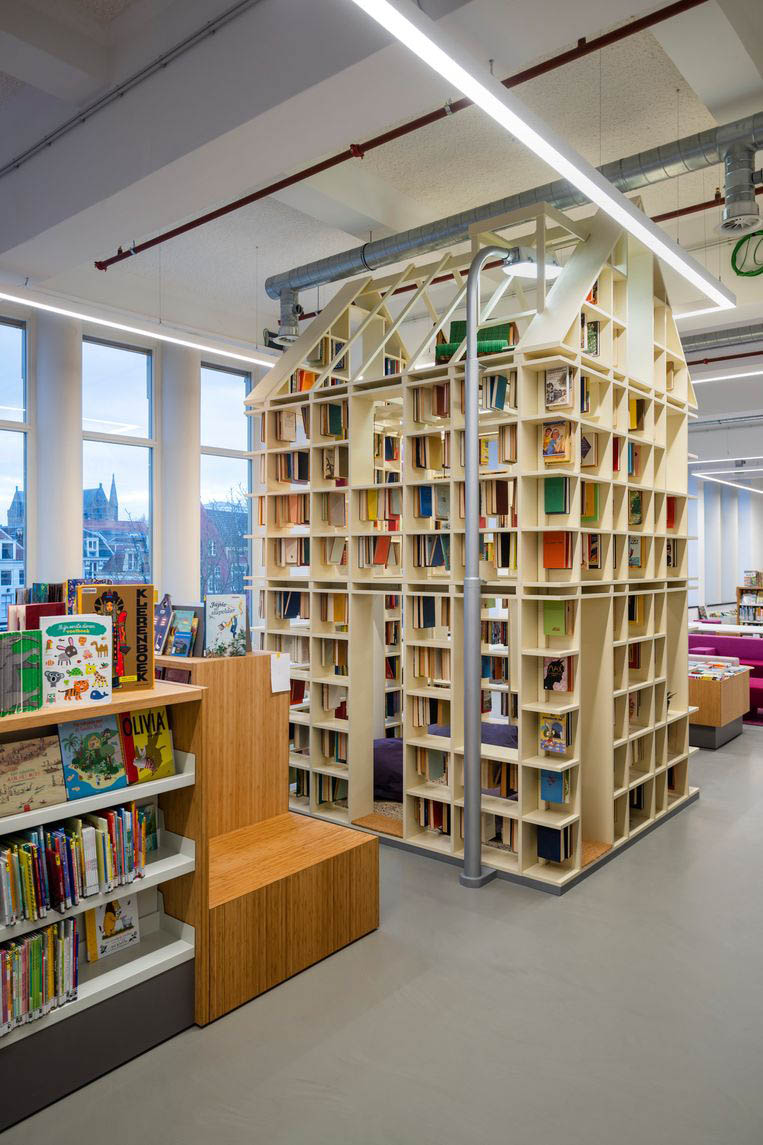 Het boekenhuis van Frank Halmans staat op de eerste verdieping van de Bibliotheek Utrecht (Neude).
Bekijk een filmpje over de 'making of' van het kunstwerk.
Frank Halmans' book house is on the first floor of the Utrecht Library (Neude).
Watch a film about the 'making of' the artwork (in Dutch).
> Boekenhuis Frank Halmans op YouTube
Spotlight
Meerdere keren per maand belichten wij een kunstwerk uit de galeriestock of tentoonstelling.
Several times a month we highlight a work of art from the gallery stock or exhibition.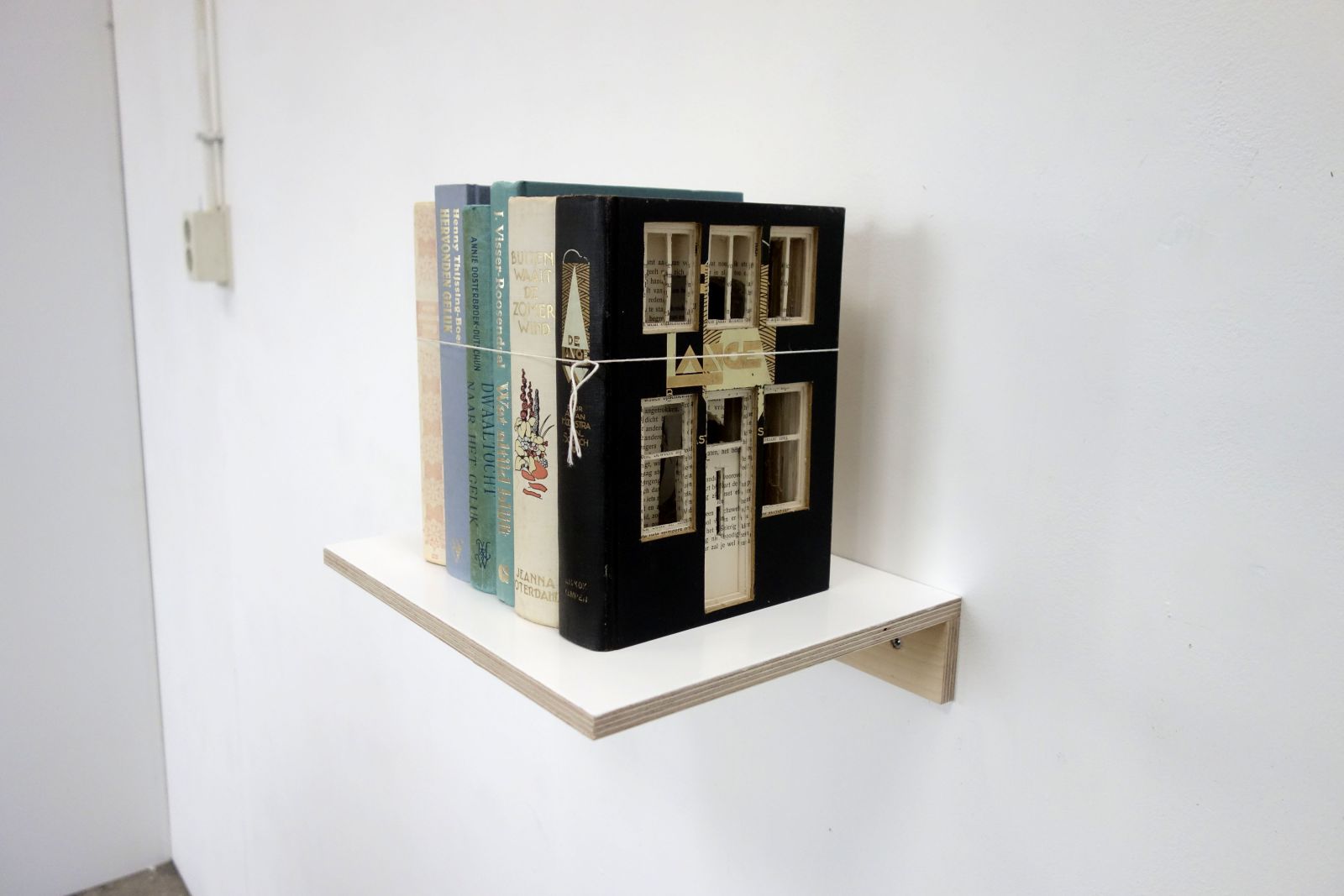 Frank Halmans (NL)
De lange weg [elders] 2016
Bewerkte boeken op planchet / Incised books, shelf, 18 x 15 x 22 cm

Verkoopprijs / selling price: € 2.600, - incl. BTW/VAT

Gratis verzending binnen Europa / Free shipping within Europe

Nederlandse ingezetenen kunnen dit kunstwerk aankopen met de 'KunstKoop'
36 renteloze maandtermijnen van €. 72,22

Dutch residents can purchase this work of art with the 'KunstKoop'
36 interest-free monthly instalments of €. 72,22

► Zie/ See: SPOTLIGHT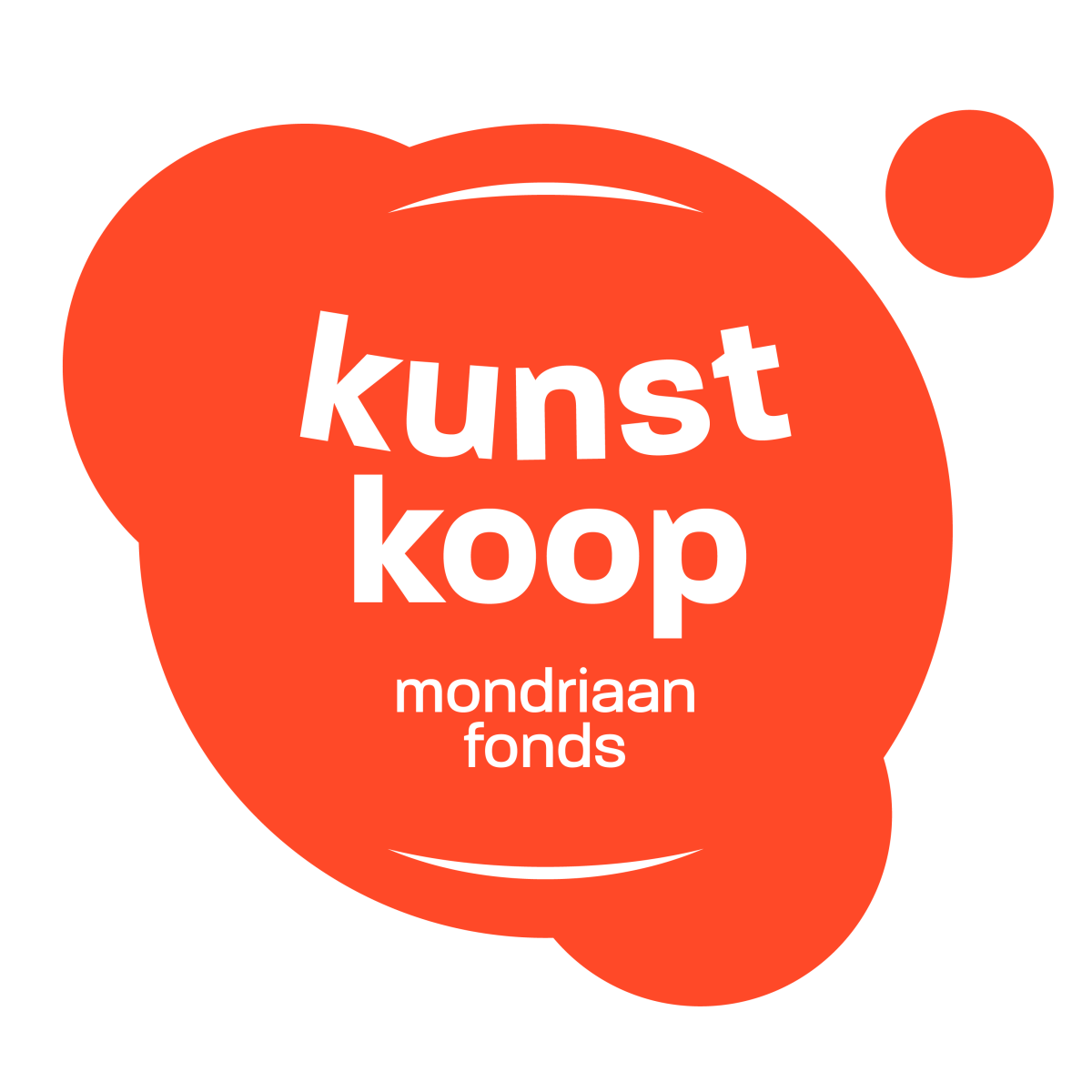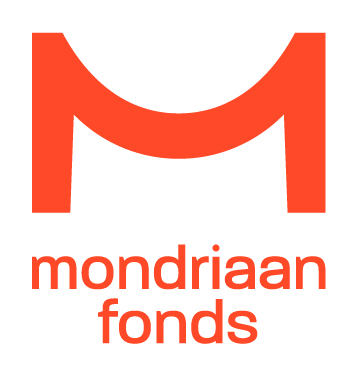 De KunstKoop is een stimuleringsregeling van het Mondriaan Fonds i.s.m. Santander Consumer Finance.
Nederlandse ingezetenen kunnen met de KunstKoop een kunstaankoop bij ca. 140 geselecteerde galeries renteloos financieren.
U sluit de lening af bij Santander Consumer Finance, het Mondriaan Fonds betaalt alle rente.
De galerie verstrekt u alle nodige informatie maar heeft geen invloed of inzage op/in uw aanvraag.
Direct na acceptatie door de kredietverstrekker ontvangt de galerie het aankoopbedrag en is het kunstwerk beschikbaar.
Alle informatie en een handige rekentool staat op de website van de KunstKoop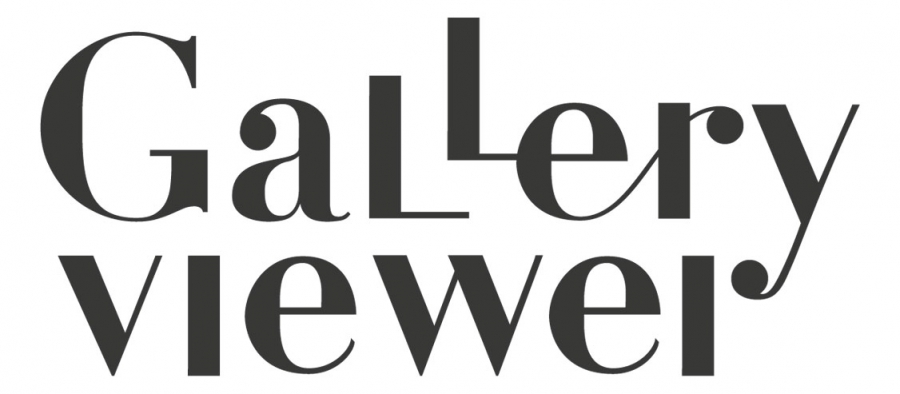 Gallery Viewer is het online platform waarop kunstcollecties van toonaangevende galeries in Nederland en België te bezichtigen zijn.
Op de site is informatie te vinden over kunstenaars en kunstwerken, nieuwe galerietentoonstellingen en artikelen over de kunstsector.
Galerie van den Berge heeft op Gallery Viewer een eigen pagina met een select overzicht van beschikbare werken van haar kunstenaars.
Gallery Viewer is the online platform where art collections of leading galleries in the Netherlands and Belgium can be viewed.
On the site you can find information about artists and artworks, new gallery exhibitions and articles about the art sector.
Gallery van den Berge has its own page on Gallery Viewer with a select overview of available works by its artists.
Elders / Elsewhere

Presentaties van onze kunstenaars buiten de galerie / Our artists on other locations
Wij adviseren wij u vóór uw bezoek contact op te nemen met de organiserende instelling.
We recommend that you contact the organising institution before your visit.


Frank Halmans (NL)
gaandeweg
DE.GROEN
Weverstraat 40, 6611 EM Arnhem (NL)
19/08 > 26/11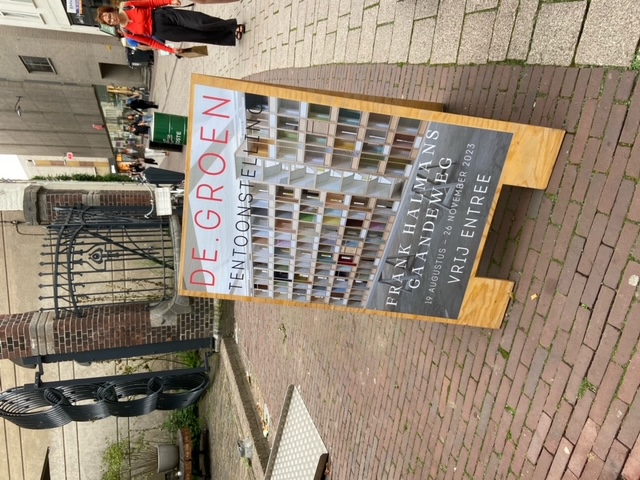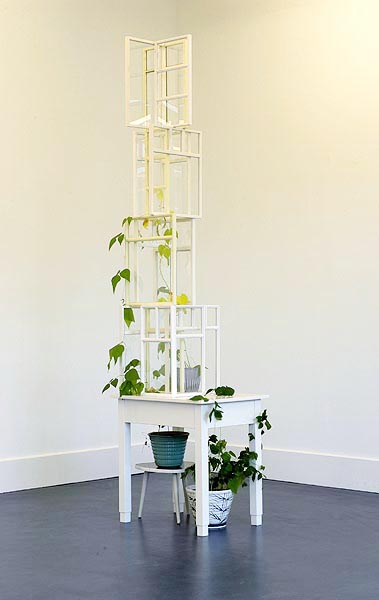 Jan van Munster (NL)
EKSTASIS. A universe of light and sound
Curator Sanneke Huisman & contemporary artist Nick Verstand
With a.o. Heleen Blanken, Casimir Geelhoed, Mariska de Groot, Nazif Lopulissa, Anni Nöps, Jan Schoonhoven and Nick Verstand
Stedelijk Museum Schiedam (NL)
15/07/2023 > 13/01/2024
www.stedelijkmuseumschiedam.nl

Henriëtte van 't Hoog (NL) & Jan van Munster (NL)
RCE + EST: when concrete, minimal and media art come together
A thematic exhibition in collaboration between the Cultural Heritage Agency of the Netherlands (RCE) and EST art foundation
Curator: Laura Robustella.

Participating artists RCE: Bob Bonies, Arie Berkulin, Toni Burgering†, Maria Hees, Jan van Munster, Tomas Rajlich, Bert Schutter, Peter Struycken, herman de vries, Mirja de Vries en Fred Wessels†
Participating artists EST: Iemke van Dijk, Jasper van der Graaf, José Heerkens, Henriëtte van 't Hoog, Jan Maarten Voskuil en Guido Winkler.

Est art foundation, Leiden (NL)
26/07 > 15/10
www.est-art-foundation.org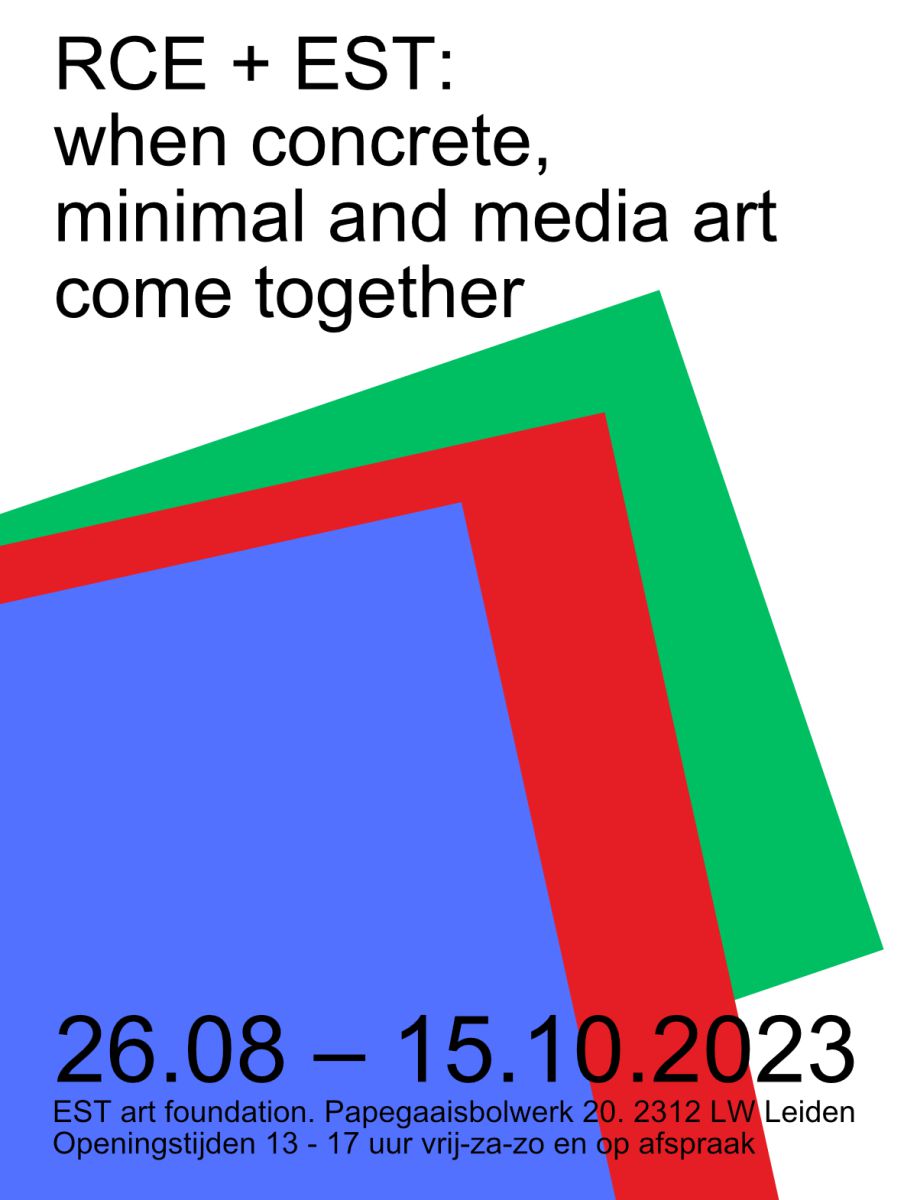 Hernriëtte van 't Hoog (NL)
Rhythm Section: Bewegung und Zeit
Groupshow
Curator: Dmytro Goncharenko, Team GISELA
Gisela - Freier Kunstraum, Berlin (DE)
01/09 > 20/10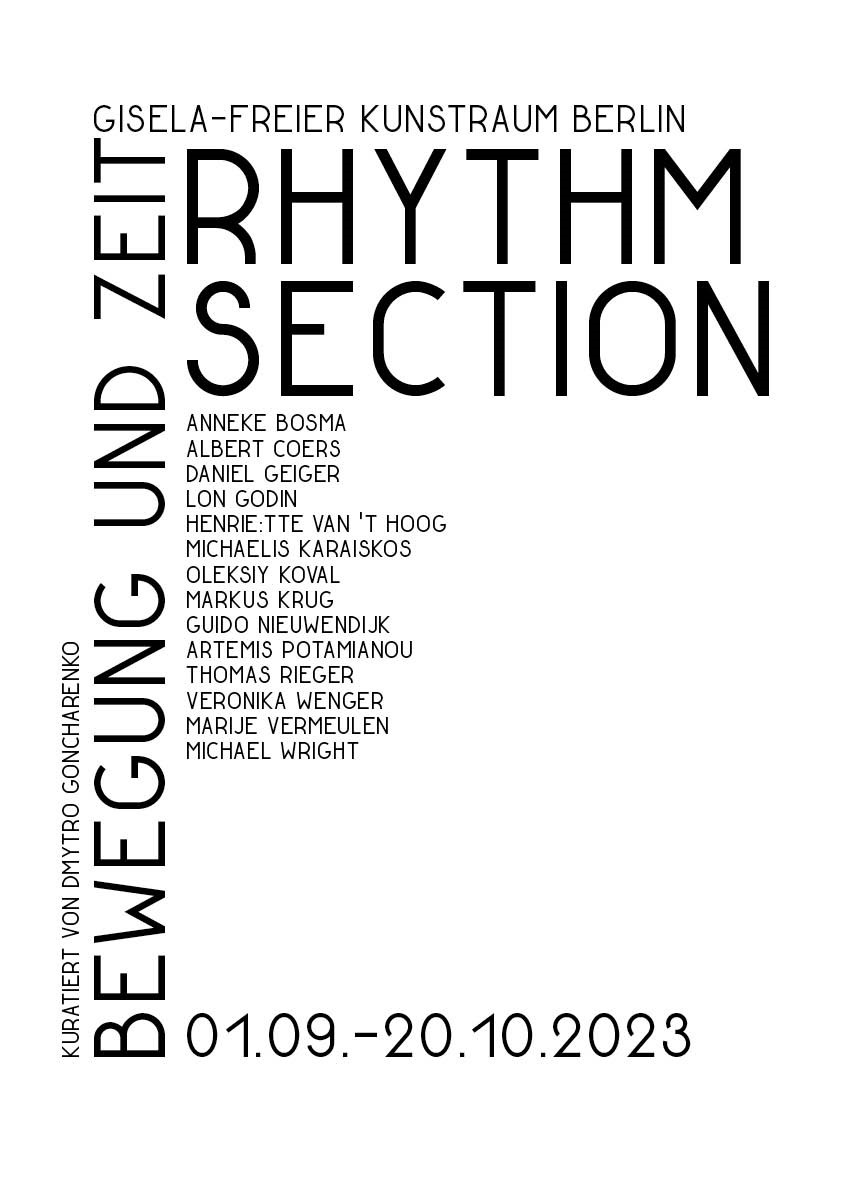 Jan van Munster (NL)
FUNDAMENTALS
galerie + edition hoffmann, Friedberg (DE)
Opening 09/09 & 10/09
Until 03/03/2024
www.galeriehoffmann.de
Jan van Munster (NL)
BLUE - THE COLOR OF THE PLACE
Thematic group show
Galerie Dr. Dorothea van der Koelen
Mainz (DE) / Venice (IT)
La Galleria, San Marco 2566 (Calle Callegheri), Venice (IT)
20/05 > 26/11
www.gallery.vanderkoelen.com