Nieuws / News

Nu in de galerie / Current
Binnenkort / Upcoming
Overig nieuws / Other news
Elders (onze kunstenaars buiten de galerie) / Elsewhere (our artists on other locations)

Nu / Current

15/01 > 26/02
SOLOSHOW
Raf Thys (BE)
recente schilderijen / recent paintings
kleine kamer presentaties een selectie van werken uit de stock
small room presentations a selection of works from stock
Ab van Hanegem (NL), Dave Meijer (NL), Shawn Stipling (UK), Jus Juchtmans (BE),
Paul Gees (BE), Henriëtte van 't Hoog (NL), Gracia Khouw (NL)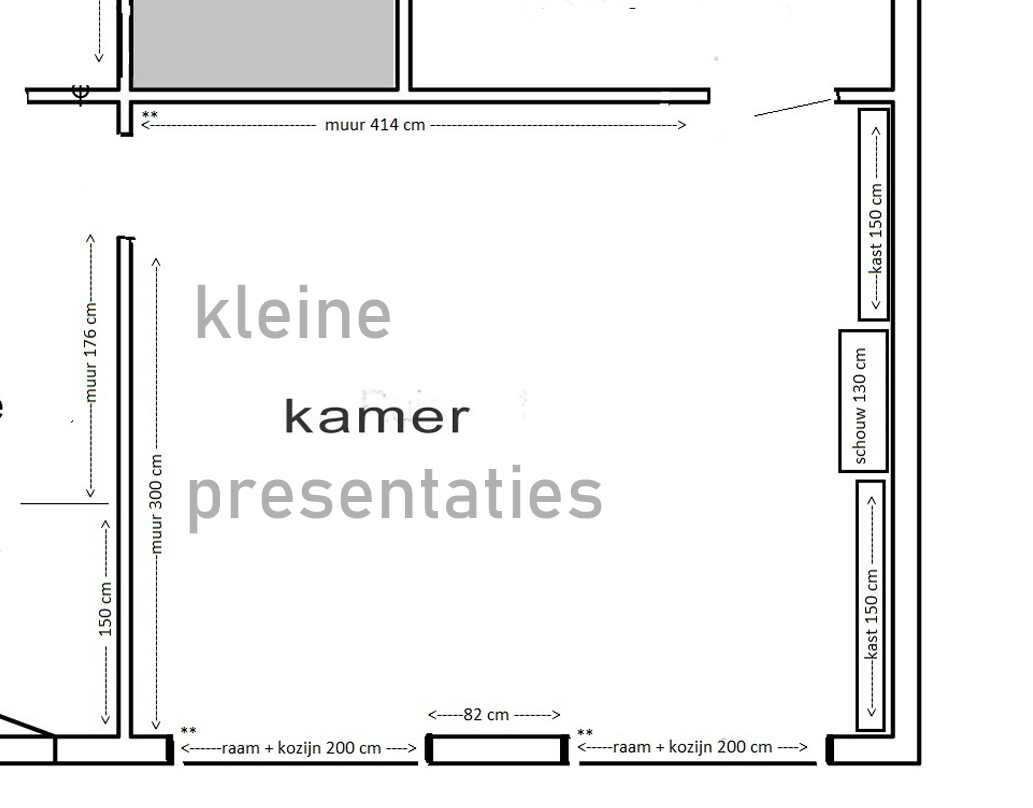 De galerie is gesloten tijdens Art Rotterdam: 09/02 > 12/02 - The gallery is closed during Art Rotterdam: 09/02 > 12/02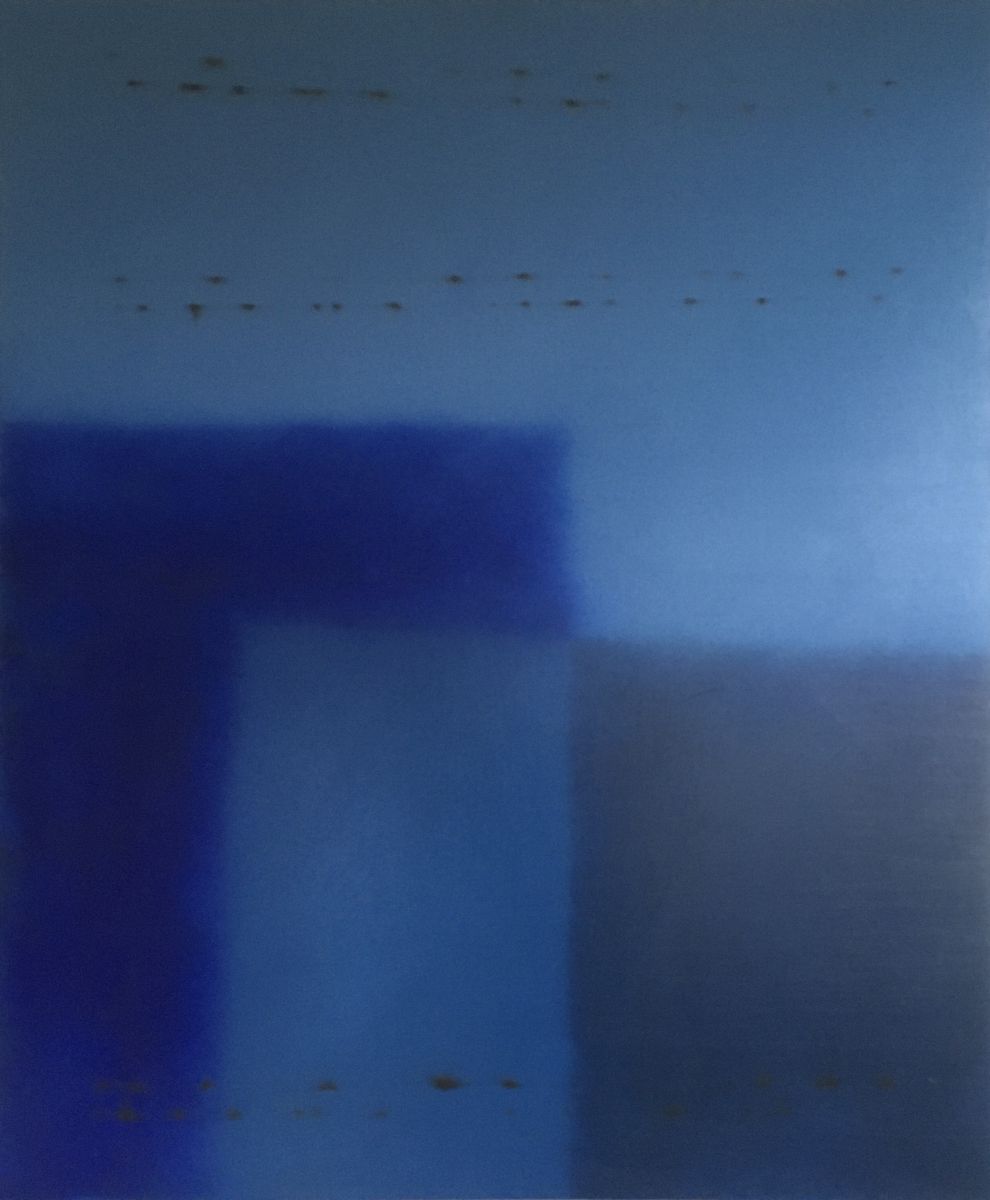 Raf Thys
Untitled (020-I-0119) 2022
Olieverf op linnen / oil on linen, 120 x 100 cm
Meer / More: NU / Current
Binnenkort / Upcoming
09/02 > 12/02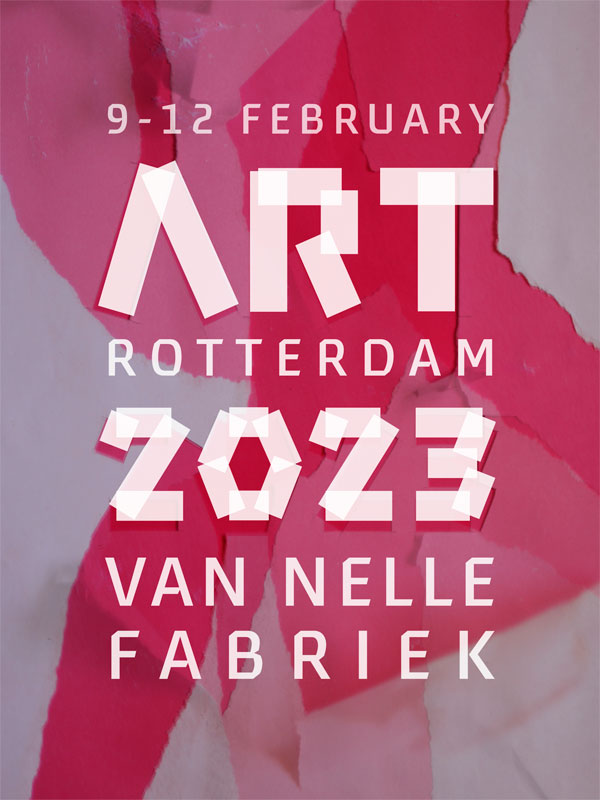 Stand / Booth 57 - Main Section


Clary Stolte (NL) Paul Gees (BE)
Henriëtte van 't Hoog (NL) Dave Meijer (NL)
Frank Halmans (NL) Cor van Dijk (NL)
Jus Juchtmans (BE) Raf Thys (BE)
PRIVATE PREVIEW - Alleen met / Only with VIP card - Woensdag 8 februari, 12.00 - 16.00 uur / Wednesday Februari 8: noon - 4 pm
OPENING - Besloten opening: woensdag 8 februari,16.00 - 20.00 uur / Private Opening: Wednesday, February 8, 4 - 8 pm
OVERIGE BEURSDAGEN / REGULAR DAYS - Do. 9 t/m zon. 12 februari: 11.00 - 19.00 uur / Thursday 9 to Sunday, February 12: 11 am - 7 pm

De galerie heeft een beperkt aantal vrijkaarten voor haar klanten (zie contact)
The gallery has a limited number of free tickets for her customers (see contact)
Let op: Er is géén ticketverkoop op de beurs. Kaartverkoop is uitsluitend online via de website van Art Rotterdam mogelijk.
Please note: There will be no ticket sales at the fair. Ticket sales are exclusively online via the Art Rotterdam website.
Alle informatie over de beurs / all information about the art fair: Website Art Rotterdam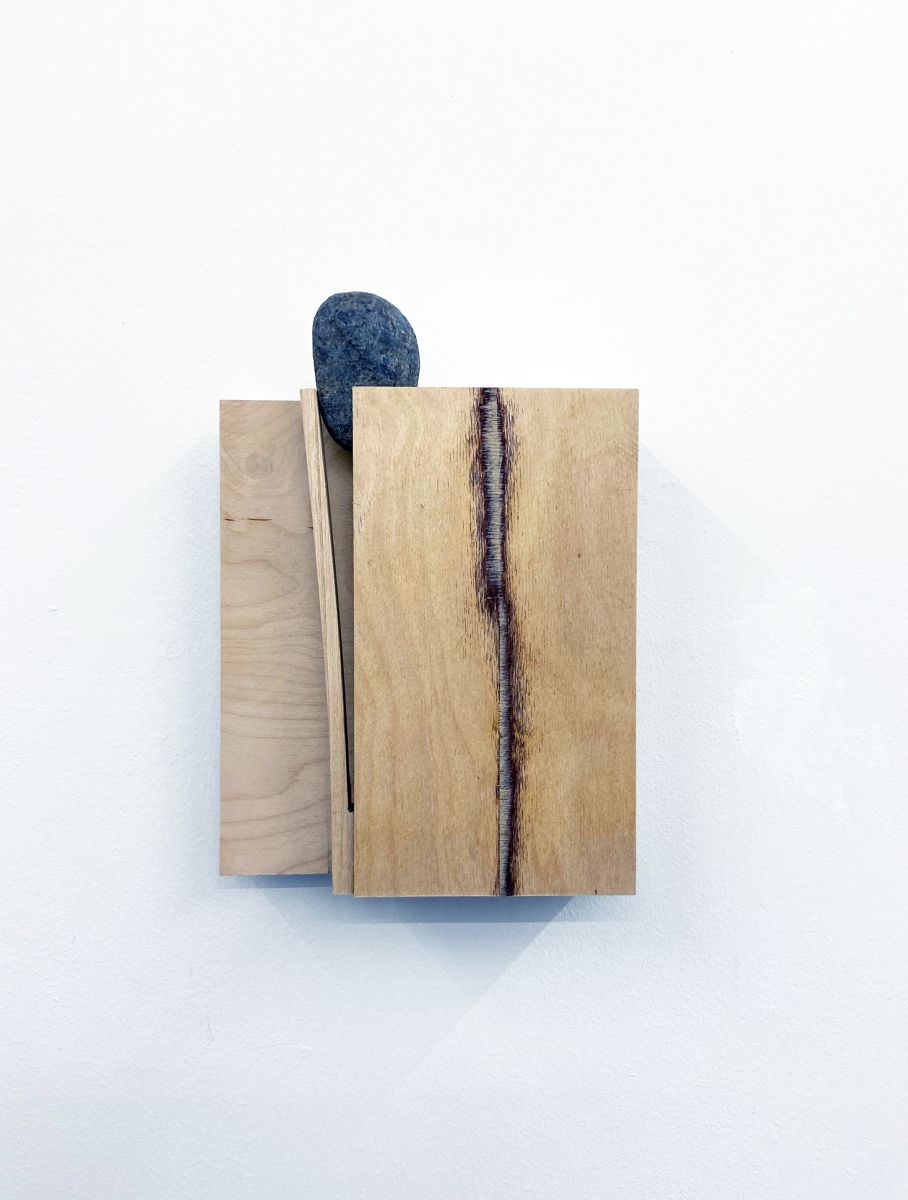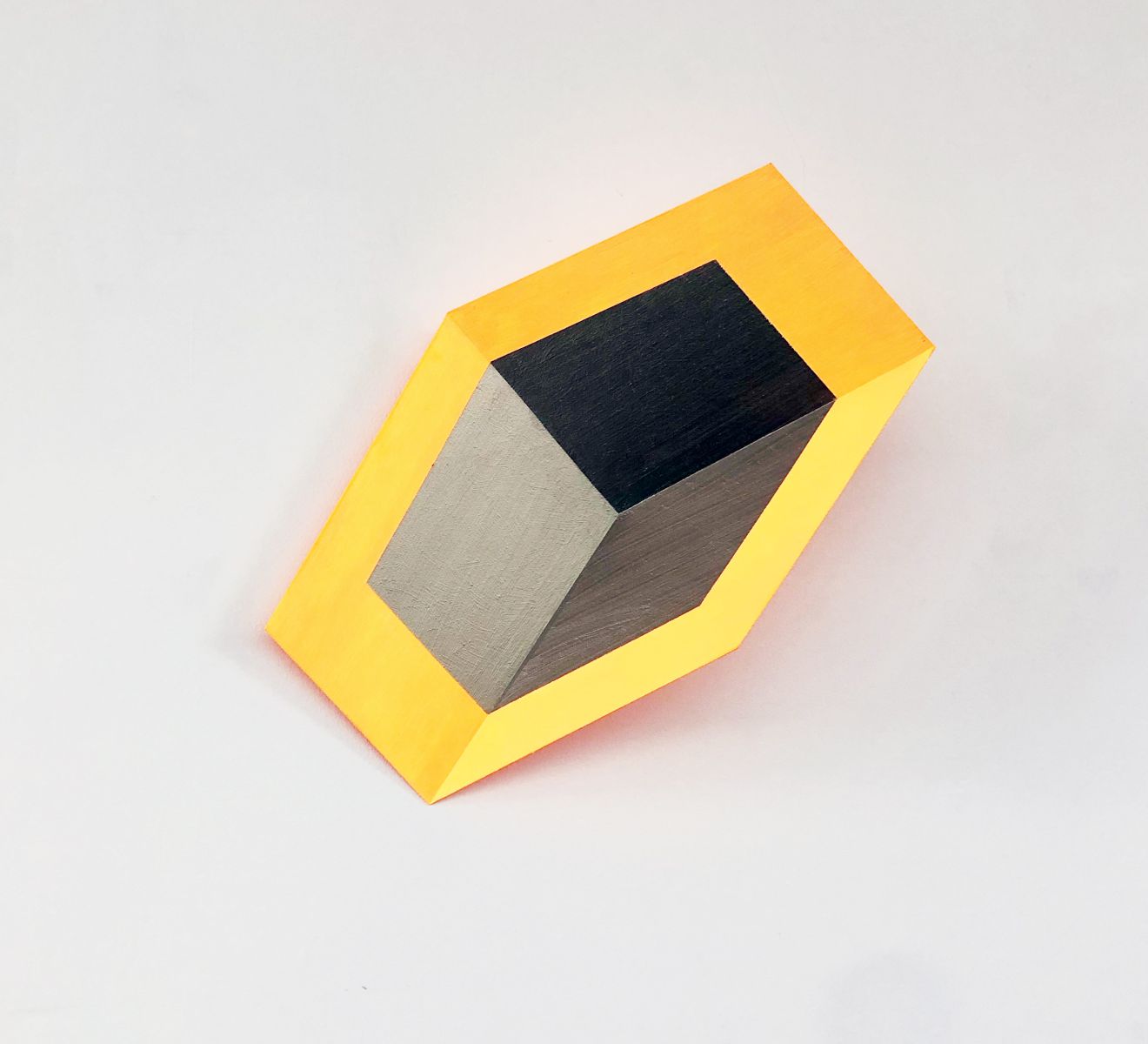 (L) Paul Gees Henriétte van 't Hoog
'Scheidingslijn' 'Contour V'
Essenhout, HPL plaat, steen / Ash, HPL, stone Acrylic in zinc
26 x 18 x 5,5 cm 45 x 28 x 14 cm
05/03 > 16/04
Opening
Zondag 5 maart, 14.00 - 17.00 uur
Sunday ,March 5, 2 - 5 PM

'LAYERS'
Clary Stolte (NL) - soloshow

kleine kamer presentaties / small room presentations
P.B. Van Rossem (BE)
Maurice van Tellingen (NL)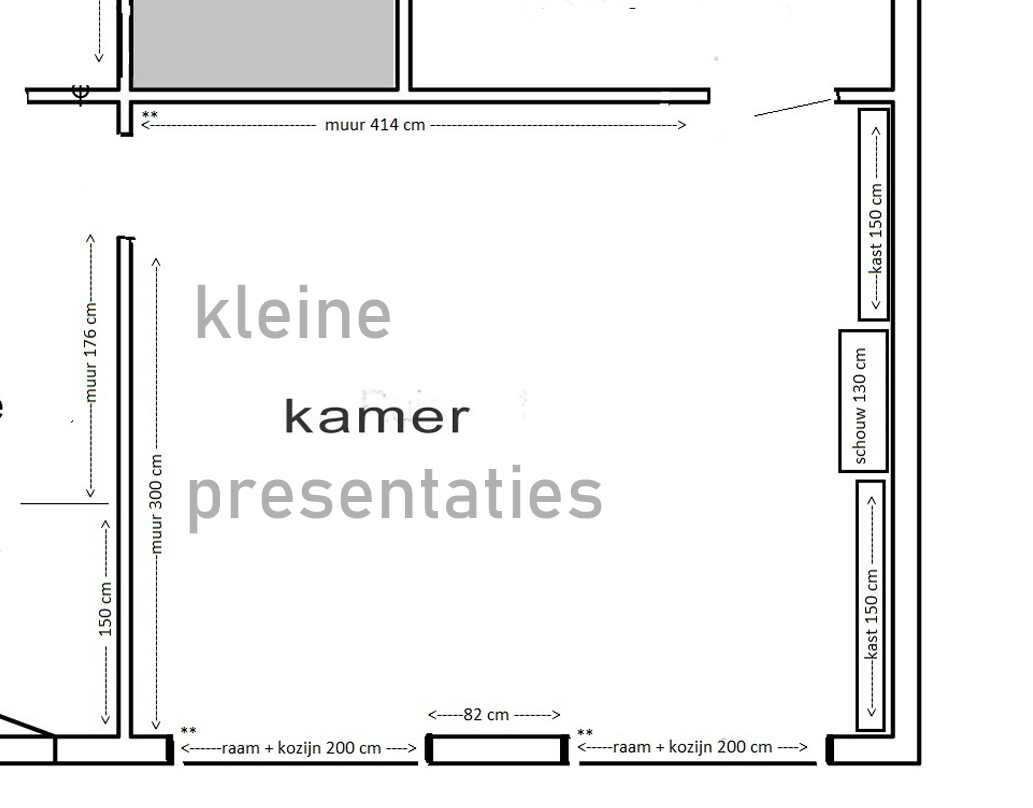 De galerie is gesloten tijdens Art on Paper: 16/03 > 19/03 / The gallery is closed during Art on Paper: 16/03 > 19/03
16/03 > 19/03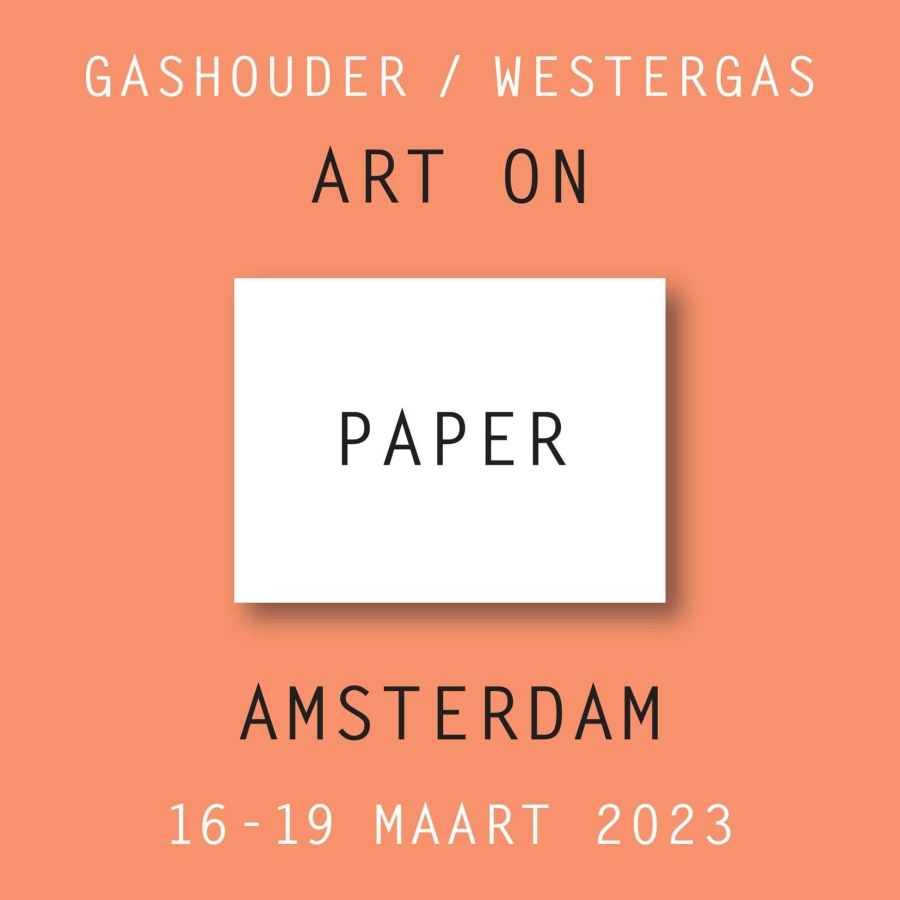 Stand / Booth 39

Nanda Runge
Edited postcards & aquarels

Frank Halmans
Drawings & collages
Monika Dahlberg
Collages (photoprints, various materials, permanent marker) contour cut-out
A selection of works shown in the exhibition 'Dichter bij Vincent' ( Het Vincent van GoghHuis - Zundert - NL)

André Smits / Artistintheworld
Presentatie op de buitenwand / presentation on the exterior wall : 15 years artistintheworld
https://www.artistintheworld.com/

PRIVATE PREVIEW: Donderdag 16 maart, 15.00 - 18.00 uur / Thursday, March 16, 3 - 6 pm
AANSLUITEND: BESLOTEN OPENING / FOLLOWED BY THE OPENING - 18.00 - 21.00 uur / 6 - 9 PM

OVERIGE BEURSDAGEN / OTHER EXHIBITION DAYS: Vrij. 17 t/m zon. 19 maart: 11.00 - 19.00 uur / Fri.17 to Sun. March 19: 11 am - 7 pm

De galerie heeft vrijkaarten voor haar klanten (zie contact)
The gallery has free tickets for her customers(see contact)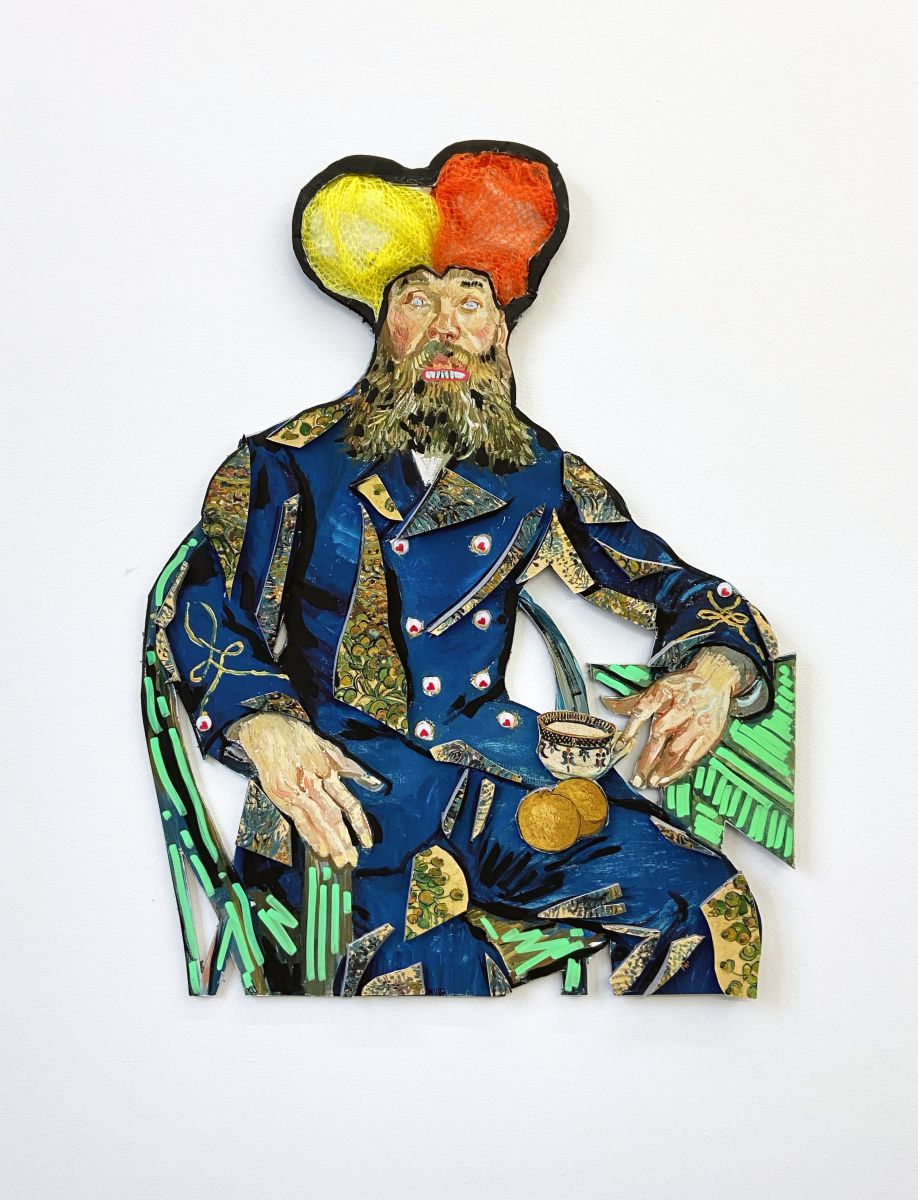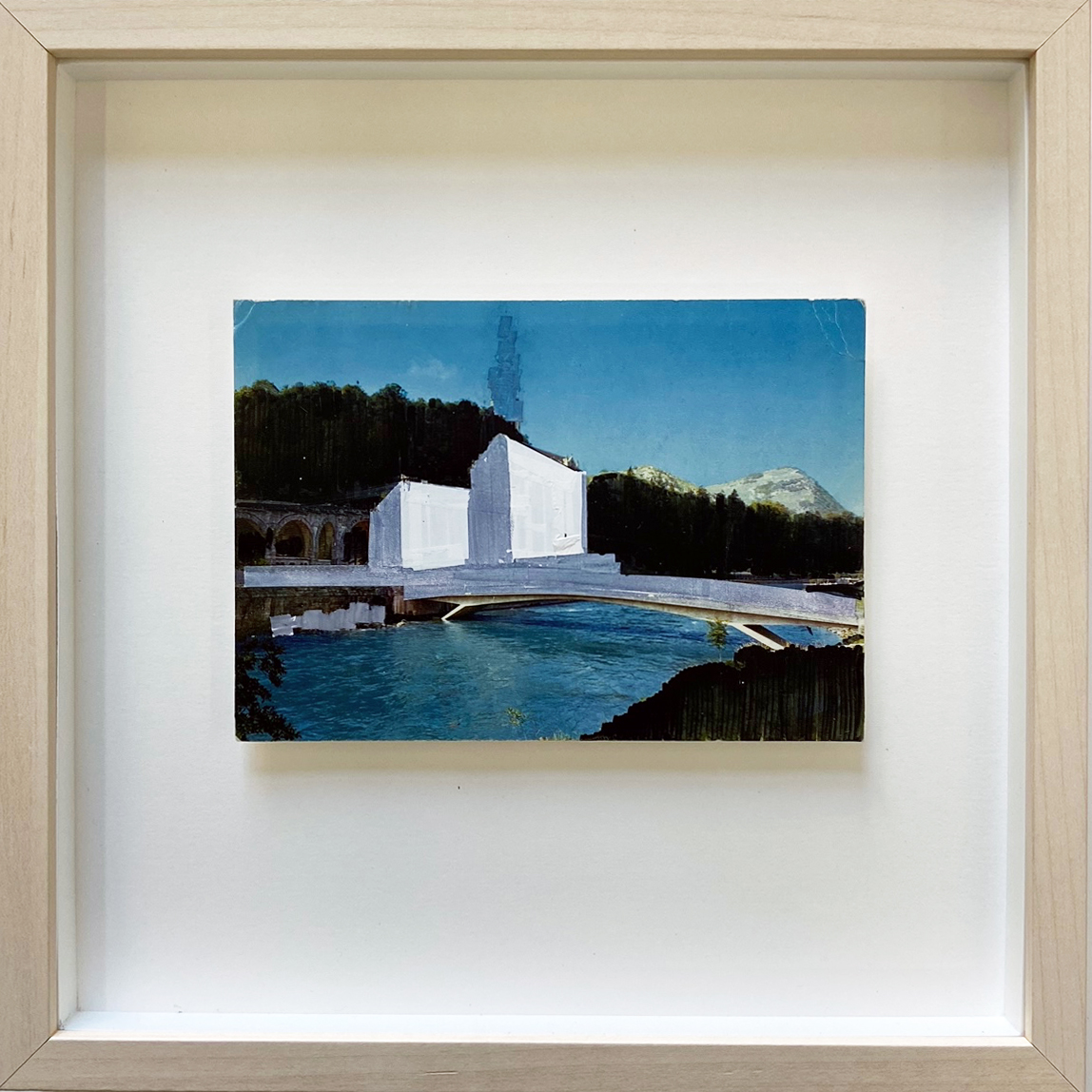 Monika Dahlberg Nanda Runge 'Posthumously serving' 'Rayleigh Blue # 20'
Photo/collage, various materials, marker. Contour cut-out Edited postcard, correction pen, permanent marker
App. 75 x 80 cm 10 x 15 cm - frame, museumglass, 25 x 25 cm
Alle informatie over de beurs/ all information about the fair: Art on Paper Amsterdam
Overig nieuws / Other news

Spotlight
Meerdere keren per maand belichten wij een kunstwerk uit de galeriestock of tentoonstelling.
Several times a month we highlight a work of art from the gallery stock or exhibition.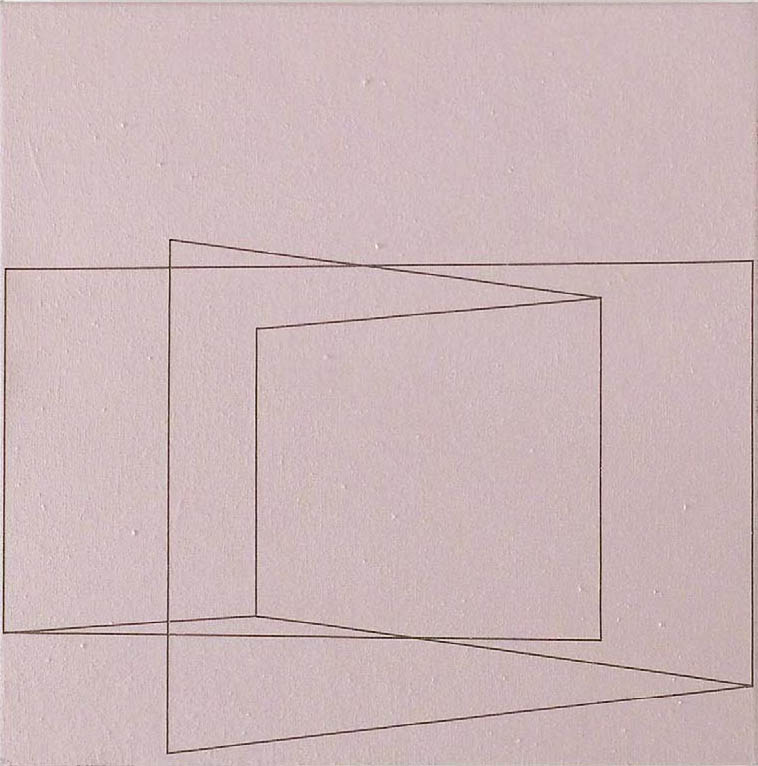 Shawn Stipling (UK)
'Conveniently Misread' (2021)
Acrylic on linen, 40 x 40 cm
€. 2.100, - incl. BTW/VAT

Nederlandse ingezetenen kunnen dit kunstwerk aankopen met de 'KunstKoop'
Zonder aanbetaling 36 renteloze maandtermijnen van €. 58,33

Dutch residents can purchase this work of art with the 'KunstKoop'
No down paiment, 36 interest-free monthly instalments of €. 58,33

► Zie/ See: SPOTLIGHT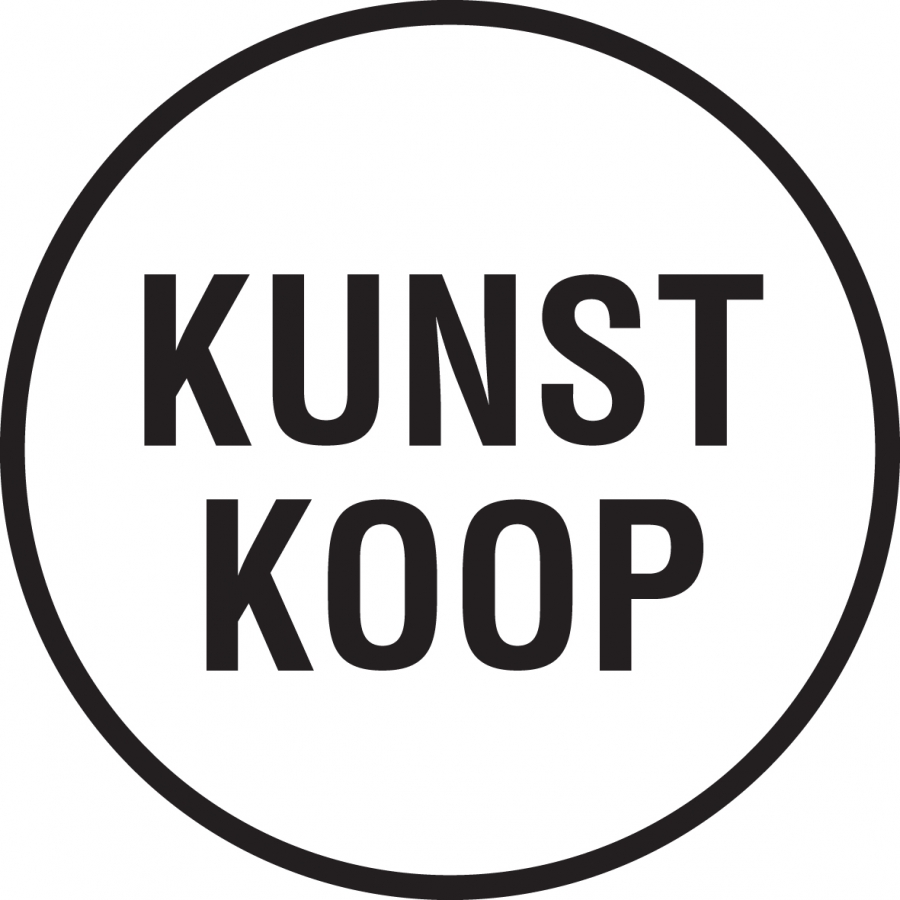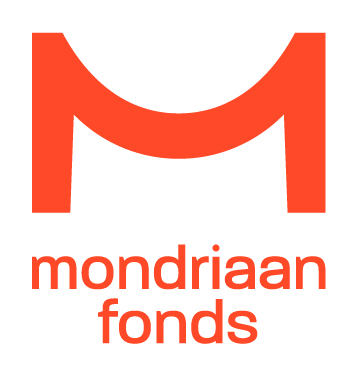 De KunstKoop is een stimuleringsregeling van het Mondriaan Fonds i.s.m. Santander Consumer Finance.
Nederlandse ingezetenen kunnen met de KunstKoop een kunstaankoop bij ca. 140 geselecteerde galeries renteloos financieren.
U sluit de lening af bij Santander Consumer Finance, het Mondriaan Fonds betaalt alle rente.
De galerie verstrekt u alle nodige informatie maar heeft geen invloed of inzage op/in uw aanvraag.
Direct na acceptatie door de kredietverstrekker ontvangt de galerie het aankoopbedrag en is het kunstwerk beschikbaar.
Alle informatie en een handige rekentool staat op de website van de KunstKoop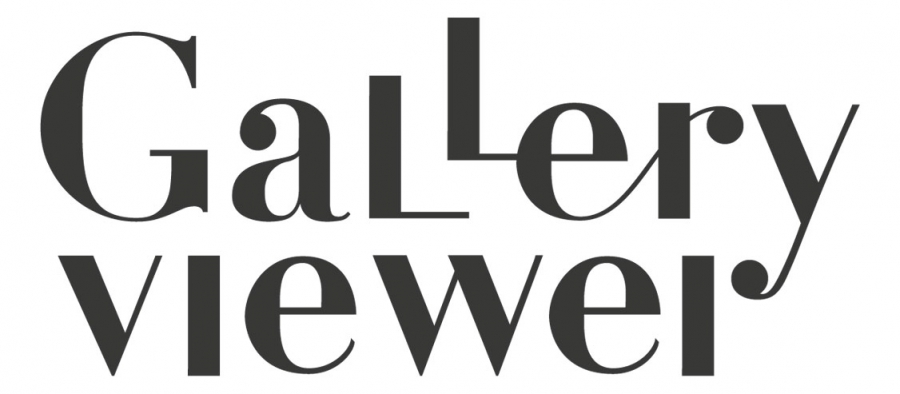 Gallery Viewer is het online platform waarop kunstcollecties van toonaangevende galeries in Nederland en België te bezichtigen zijn.
Op de site is informatie te vinden over kunstenaars en kunstwerken, nieuwe galerietentoonstellingen en artikelen over de kunstsector.
Galerie van den Berge heeft op Gallery Viewer een eigen pagina met een select overzicht van beschikbare werken van haar kunstenaars.
Gallery Viewer is the online platform where art collections of leading galleries in the Netherlands and Belgium can be viewed.
On the site you can find information about artists and artworks, new gallery exhibitions and articles about the art sector.
Gallery van den Berge has its own page on Gallery Viewer with a select overview of available works by its artists.
Elders / Elsewhere

Presentaties van onze kunstenaars buiten de galerie / Our artists on other locations
Wij adviseren wij u vóór uw bezoek contact op te nemen met de organiserende instelling.
We recommend that you contact the organising institution before your visit.


Ditty Ketting (NL)
Structural Harmonies
Groupshow
Modern Art Gallery - László Vass Collection
Veszprém, Hongarije
20/01 > 28/05
Wolfgang Ellenrieder (DE)
Phantoms and Other illusions
Groupshow with Dove Allouche, Echo Can Luo,Ismaël Joffroy Chandoutis, Alice Channer, Wolfgang Ellenrieder,
Friederike Feldmann, Anaïs Lelièvre, Marge Monko, Nedko Solakov & David Zink Yi


Curator: Ludwig Seyfarth
KAI 10 | ARTHENA FOUNDATION
Kaistraße 10, 40221 Düsseldorf (DE)
10/02 > 03/09