Nieuws
Galerienieuws / Gallery News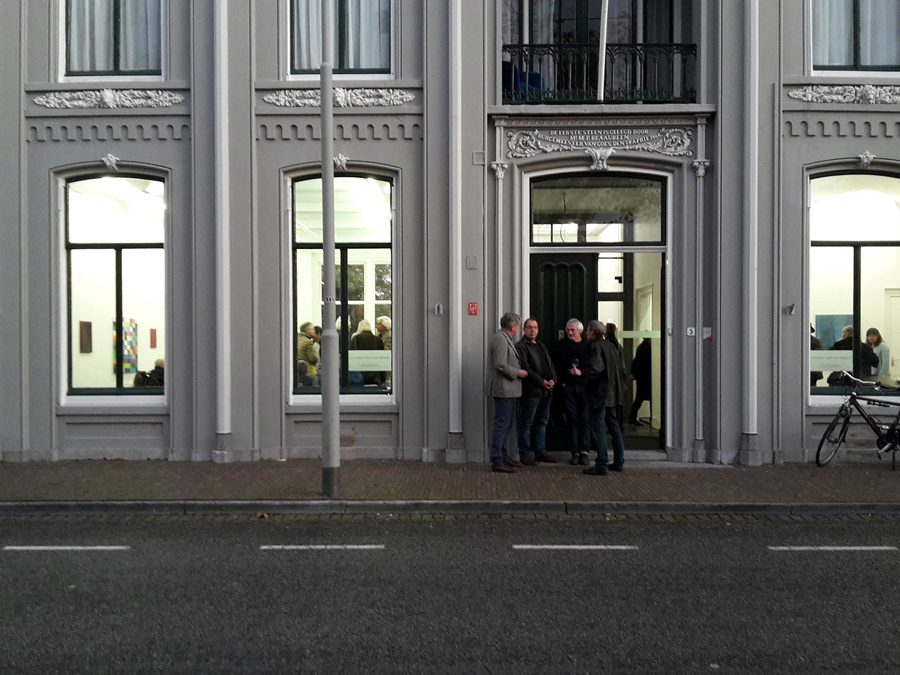 Nu in de galerie / Current
Binnenkort / Upcoming
Overig nieuws / Other news
Elders (presentaties van onze kunstenaars buiten de galerie) / Elsewhere (our artists on other locations)

Vanwege de coronacrisis heeft de galerie tijdelijk gewijzigde openingstijden
Elke zaterdag open van 13.00 - 17.00 uur
Private views zijn mogelijk op donderdag en vrijdag
Een afspraak voor een private view maakt u via ons contactformulier
Due to the corona crisis, the gallery has temporarily changed opening hours
Open every Saturday from 1 pm to 5 pm
Private views are possible on Thursdays and Fridays
You can make an appointment for a private view via our contact form

Nu / Current

Mooi artikel van Flor Linckens in het Magazine van Gallery Viewer
https://galleryviewer.com/nl/article/283/online-tentoonstelling-comfort-in-tough-times

Comfort in tough times - Online only
'l i g h t' - Gallery show - P. B. Van Rossem (BE) & Clary Stolte (NL)

Online only



+ 90 kunstwerken van onze kunstenaars. Groots werk, kleine formaten en kleine prijzen.
De presentatie zal regematig worden aangevuld met meer deelnemers en nieuw werk.

+ 90 works by our artists. Great works, small sizes and small prices.
The presentation will be regularly supplemented with more participants and new work.


Two new uploads this week: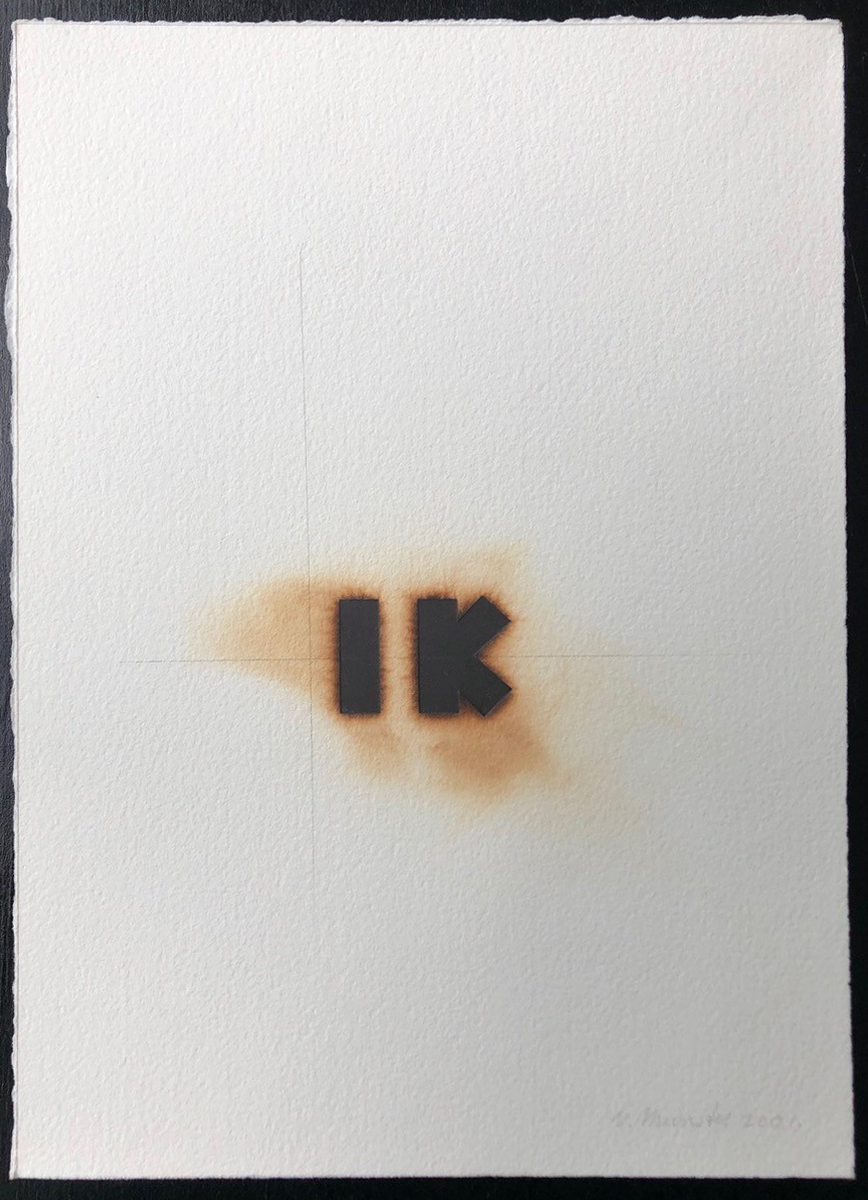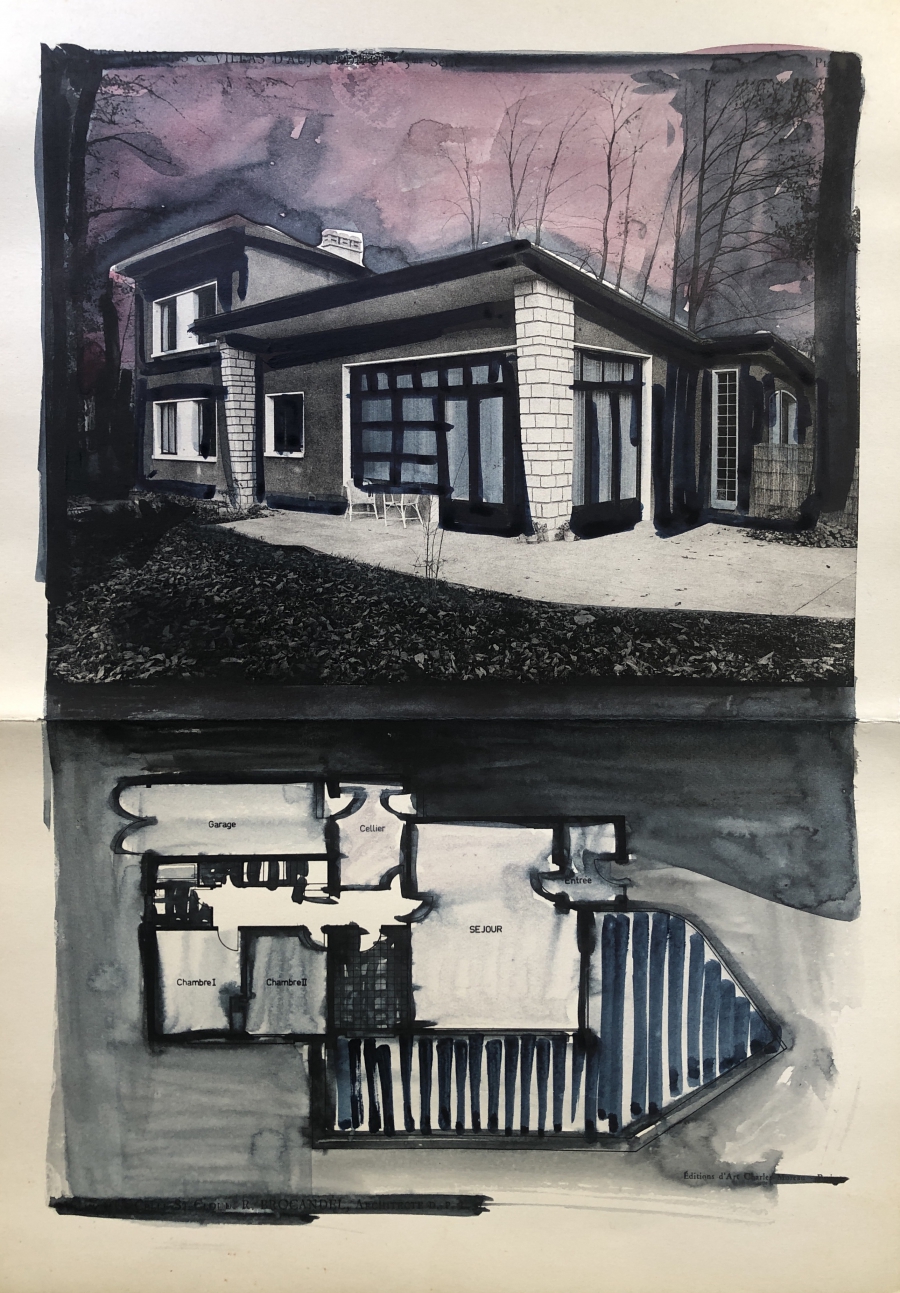 Jan van Munster (NL) Nanda Runge (NL)
'IK' [2] (2001) 'Nowhere to go # 2' (2020)
Handgeschept papier, pyrografie, potlood Aquarel op boekpagina
Handmade paper, pyrography, pencil Aquarel on bookpage
29,5 x 21 cm - €. 350,00 (A4) 29,5 x 21 cm - niet meer beschikbaar / not longer available
Zie / see: 'online exhibition'
Gallery show

'l i g h t '
P. B. Van Rossem (BE)
Clary Stolte (NL)

Open op zaterdag van 13.00 - 17.00 uur - Tentoonstelling verlengd tot medio juli
Open on Saturday, 1 pm - 5 pm 0 Exhibition extended until mid-July
► VIRTUAL TOUR Bianca Runge - VirtualTourSpecialist.nl

Zie pagina NU (inclusief de PDF met alle werken in de tentoonstelling)
Check our our page Current (including the PDF with all exhibited works)



P.B. Van Rossem
Zonder titel / Untitled (2020) [13], Olieverf op doek / oil on linen , 24 x 18 cm
€. 1.550,-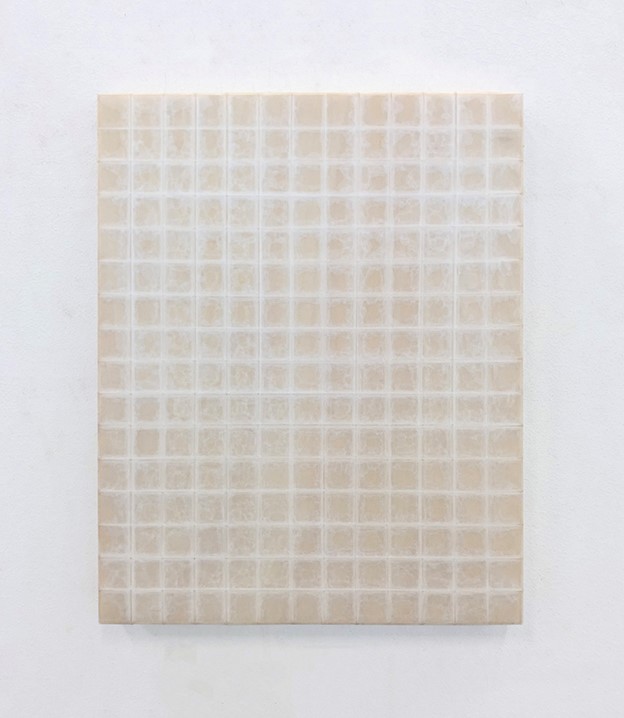 Clary Stolte
'Variatie op Transparantie dichtheid' (2018) / Invisible tape op paneel / invisable tape on panel, 30 x 24 cm
€. 1.2.00,00


Binnenkort / Upcoming
De geplande tentoonstellingen zijn tot nader order uitgesteld.
The planned exhibitions have been postponed until further notice.

Overig nieuws / Other news

SPOTLIGHT - Keuze van de dag / choice of the day (20/03 > 11/04)
Van 20 maart t/m 11 april plaatsten wij hier een kunstwerk als 'keuze van de dag'
Deze werken kunt u nu bekijken op de pagina SPOTLIGHT.
From March 20 to April 11 we posted an artwork here as 'choice of the day'
You can now view these works on the SPOTLIGHT page.


INTERVIEW in DEEDS - Shawn Stipling
DEEDS.WORLD - Artists in dialogue by artatberlin.com
Zie / See: https://www.deeds.world/the-interview-indeeds-shawn-stipling/?lang=en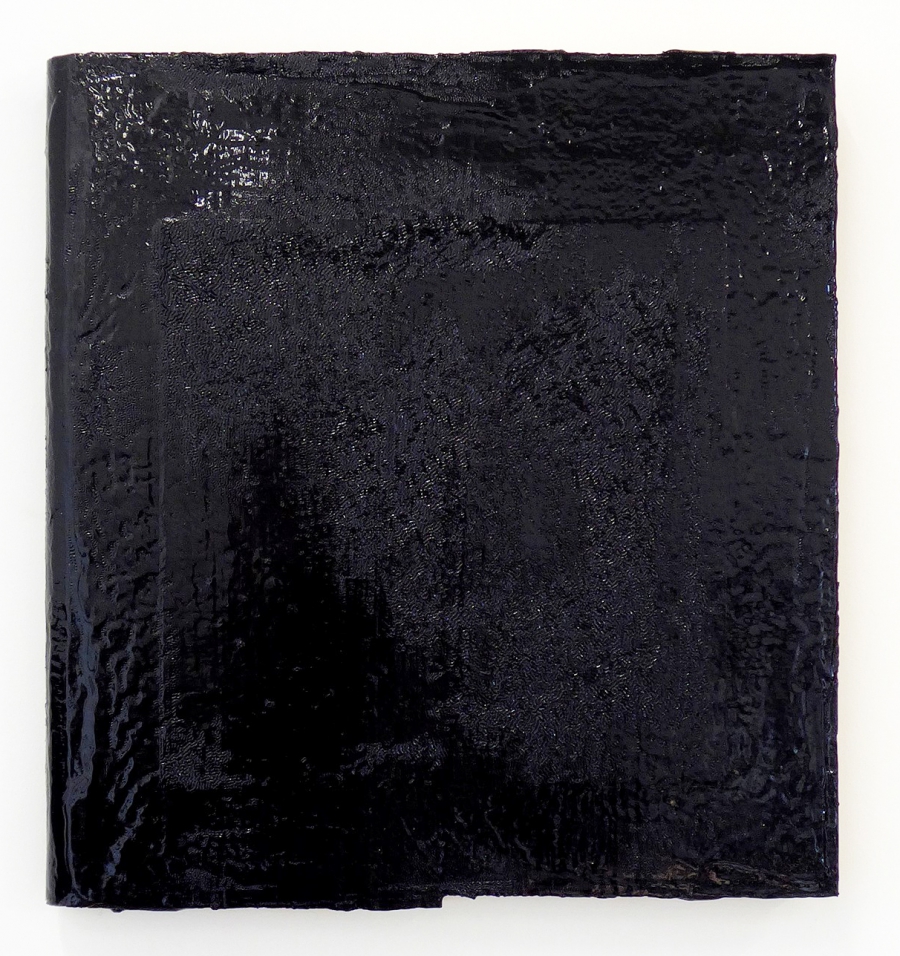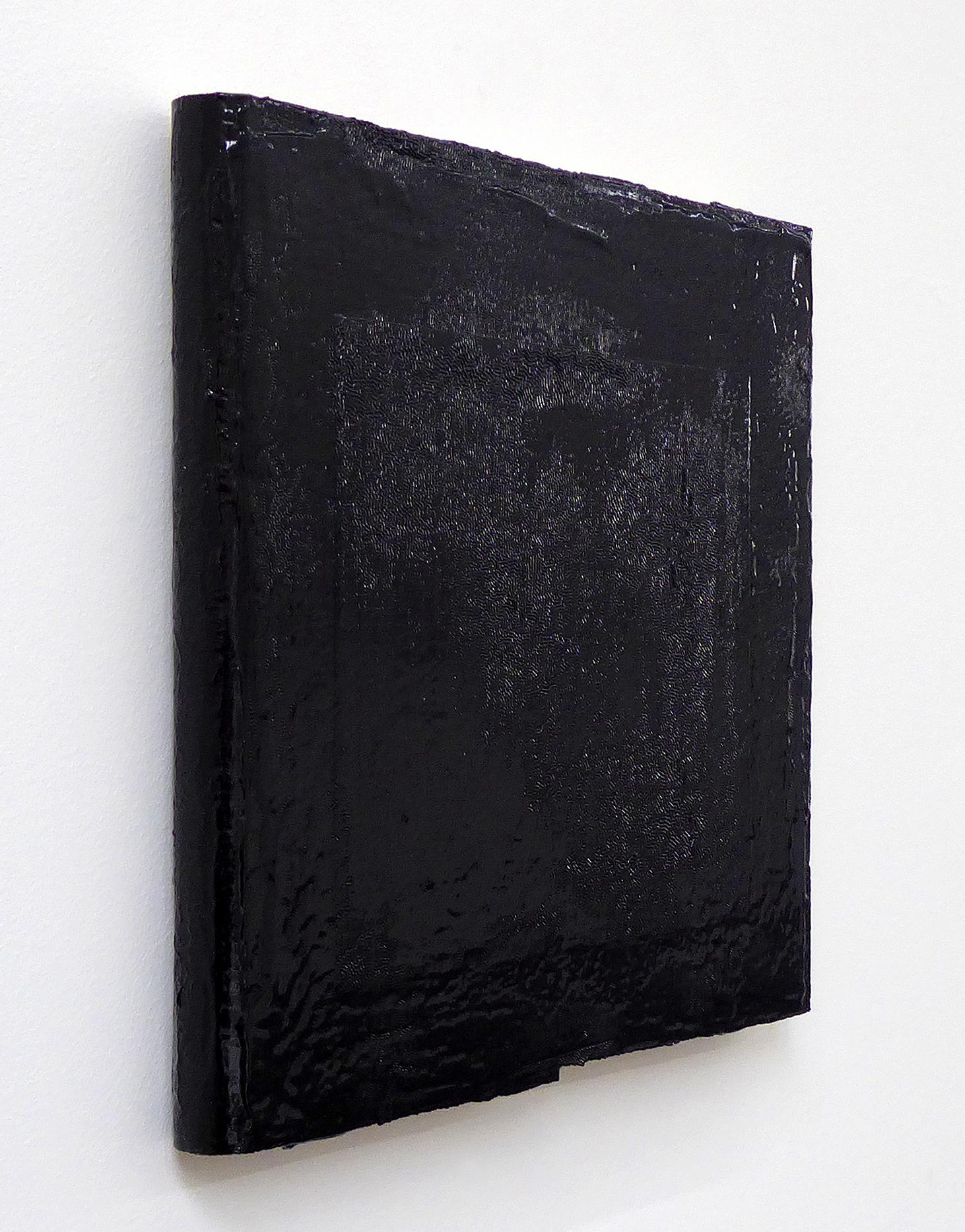 Shawn Stipling (UK)
'Stora Stora' [Punk Painting] (2019)
Diverse materialen, gevonden hout / various materials, found wood, 32 x 30 x 2,8 cm
€. 1.500, -

KunstKoop
De KunstKoop is een regeling van het Mondriaan Fonds en wordt mede mogelijk gemaakt door Santander Consumer Finance Benelux.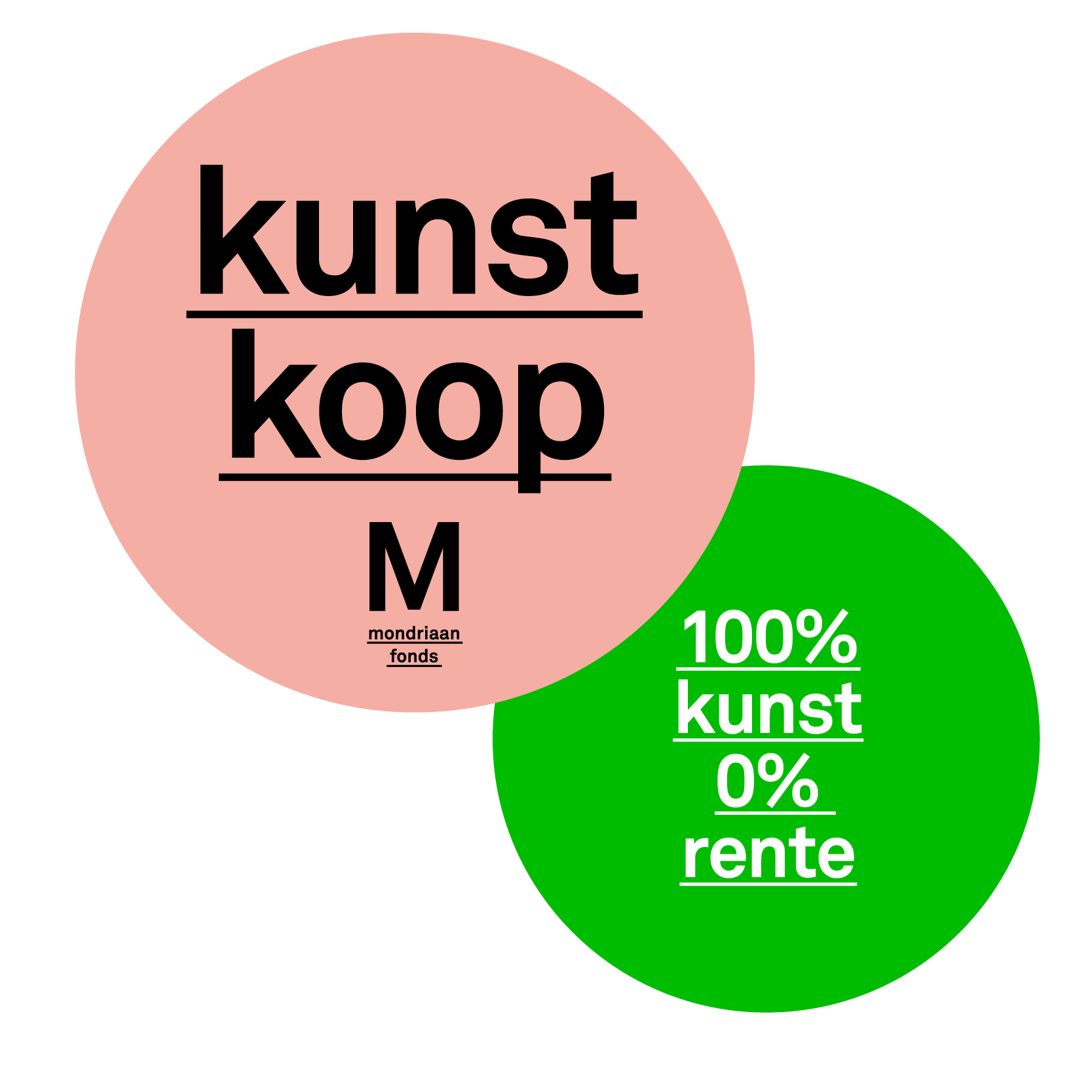 Ten opzichte van de 'oude regeling zijn er enkele aanpassingen
Het minimale leenbedrag wordt 250 euro. Het maximale leenbedrag is 7.500 euro. Voor zzp'ers geldt een aangepast maximaal leenbedrag, namelijk 5.000 euro.
Er hoeft door de koper geen aanbetaling gedaan te worden bij het sluiten van de koopovereenkomst (maar het kan wel). Het volledige aankoopbedrag kan worden gefinancierd met een KunstKooplening, mits deze niet meer is het dan maximale leenbedrag.
De minimale leentermijn wordt 6 maanden. De andere leentermijnen zijn: 12 maanden, 24 maanden en 36 maanden.
Een KunstKooplening kan worden aangevraagd door kopers die in Nederland wonen in de leeftijd van 18 t/m 74 jaar.
De lening moet voor het 76e levensjaar afgelost zijn.

De KunstKooplening is een niet-doorlopend kredietaanbod van Santander Consumer Finance Benelux B.V.
Toetsing en registratie Bureau Krediet Registratie (BKR). De voorwaarden en het standaard informatieblad ontvang je automatisch bij de aanvraag. Galeries treden op als verbonden bemiddelaar van Santander. Het Mondriaan Fonds, de galeries en Santander geven geen advies.
U dient zelf te bepalen of het door u gewenste financieel product aansluit bij uw wensen, behoeften en persoonlijke situatie

Alle informatie is te vinden op https://www.kunstkoop.nl/
VOLG DE GALERIE OP GALLERY VIEWER
FOLLOW OUR GALLERY ON GALLERY VIEWER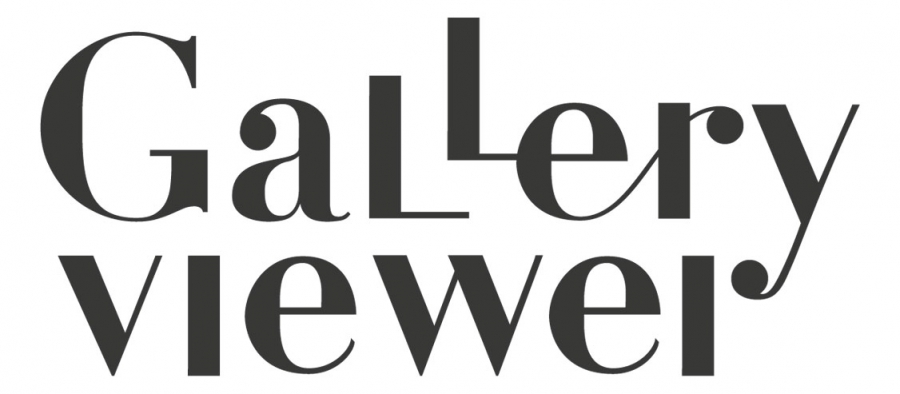 GalleryViewer

Gallery Viewer is het online kunstplatform, waarop kunstcollecties van toonaangevende galeries in Nederland te bezichtigen zijn.
Via Gallery Viewer kunnen kunstliefhebbers eenvoudig tussen 5000+ beschikbare kunstwerken op zoek naar hun favoriete galeries, kunstenaars en kunstwerken. Op Gallery Viewer is informatie te vinden over kunstenaars en kunstwerken, nieuwe galerietentoonstellingen en artikelen over de kunstsector.
Gallery Viewer biedt op deze manier een compleet beeld van wat er in Nederland aan hedendaagse kunst wordt aangeboden.
Gallery Viewer is het platform om nieuwe kunst te ontdekken.
Alle getoonde kunstwerken op Gallery Viewer zijn te koop. Om de koopkeuze te vergemakkelijken is op Gallery Viewer bij ieder kunstwerk de prijsklasse vermeld.
Kunstliefhebbers kunnen via Gallery Viewer direct een afspraak maken met de betreffende galerie om de favoriete kunstwerken te bezichtigen en te kopen.
Gallery Viewer is the online art platform to discover available artworks from contemporary artists by leading galleries in the Netherlands. Via Gallery Viewer, art lovers can easily browse more then 5000+ available artworks and discover their favorite galleries, artists and works of art.
Gallery Viewer contains information about artists and works of art, new gallery exhibitions and articles about the art sector.
By doing this, Gallery Viewer offers a complete picture of all contemporary art is offered in the Netherlands.
All artworks shown on Gallery Viewer are for sale. In order to facilitate the choice of purchase, the price range is mentioned on Gallery Viewer for each work of art.
Art lovers can make an appointment directly with the gallery in question via Gallery Viewer to view and buy the favorite artworks.
Elders / Elsewhere
Presentaties van onze kunstenaars buiten de galerie / Our artists on other locations
LET OP:
In verband met de verscherpte regelgeving rondom het Coronavirus is het mogelijk dat instellingen (musea, tentoonstellingsruimten, galeries) aangepaste openingstijden hebben of tijdelijk gesloten zijn. Wij adviseren u vóór uw bezoek contact op te nemen met de instelling.

PAY ATTENTION:
Due to the stricter regulations regarding the Coronavirus, it is possible that institutions (museums, exhibition spaces, galleries) have adjusted opening hours or are temporarily closed. We advise you to contact the institution before your visit.

Raf Thys (BE)
Soloshow
Open op afspraak: zondag 17 mei t/m vrijdag 22 mei
Openingen: zaterdag 23 en zondag 24 mei (14.00 - 18.00 uur) in aanwezigheid van de kunstenaar.
23 mei t/m 14 juni open op vrijdag t/m zondag van 14.00 - 18.00 uur
By appointment only: Sunday May 17 - Friday May 22
Openings: Saturday 23 and Sunday 24 May (2 pm to 6 pm) in the presence of the artist.
May 23 - June 14: Friday to Sunday from 2 pm to 6 pm

Galerie De Ziener, Stationsstraat 55-1730 Asse (BE)
17/05 > 14/06

Jan van Munster (NL)
Solo exibition (please contact the gallery for more information)
Galerie Cédric Bacqueville
32, Rue Thiers, Lille (FR)
12/03 > 11/04

'Neon delight' - (temporarily closed)
Groupshow
Zentrum für Internationale Lichtkunst UNNA
14/03 > 16/08