Nieuws
Galerienieuws / Gallery News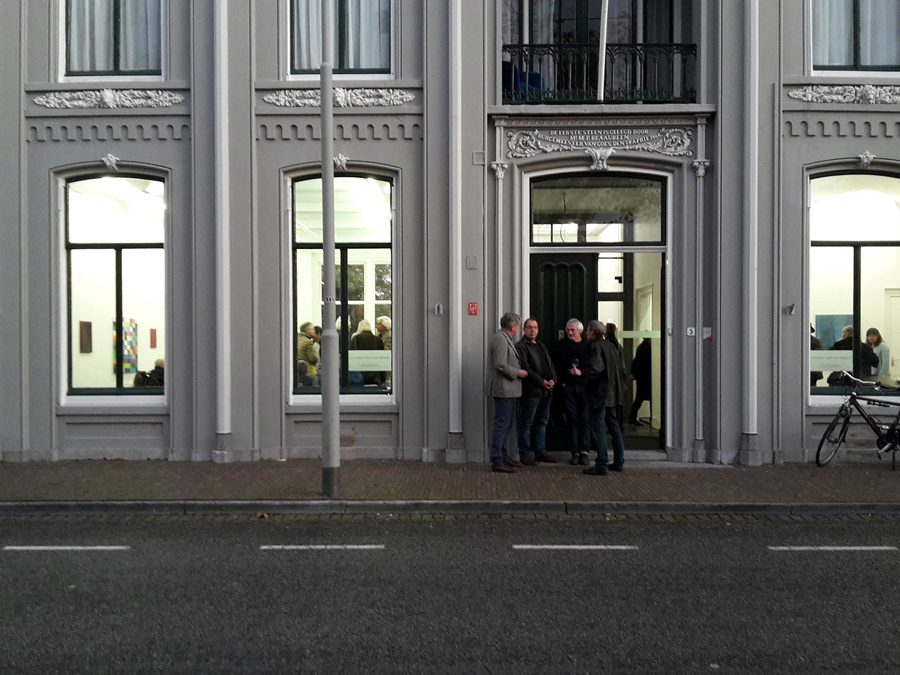 Nu in de galerie / Current
Binnenkort / Upcoming
Overig nieuws / Other news
Elders (presentaties van onze kunstenaars buiten de galerie) / Elsewhere (our artists on other locations)


Nu / Current (vanaf 19 oktober / From October 19)
19/10 > 23/11
Shawn Stipling (UK) - 'WHERE PARALLEL LINES'
Ton van Kints (NL) - 1+1+1
Opening:
Zaterdag 19 oktober, 15.00 - 18.00 uur
Saturday, October 19, 3 pm - 6 p.m.
U bent van harte welkom!
You are cordially invited!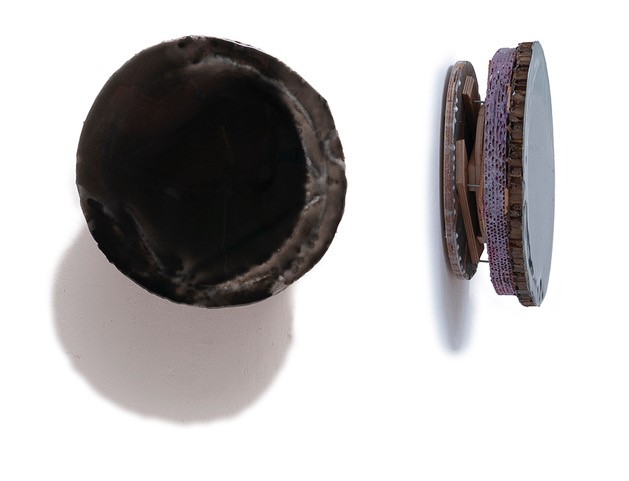 Ton van Kints
1 + 1 + 1 + 1 [ 2x spooning, back to back ] (2005-2018) frontaal en zijaanzicht / frontal and side view
Diverse materialen, fotohars / Various materials, photo resin
Ø ± 38 x 12 cm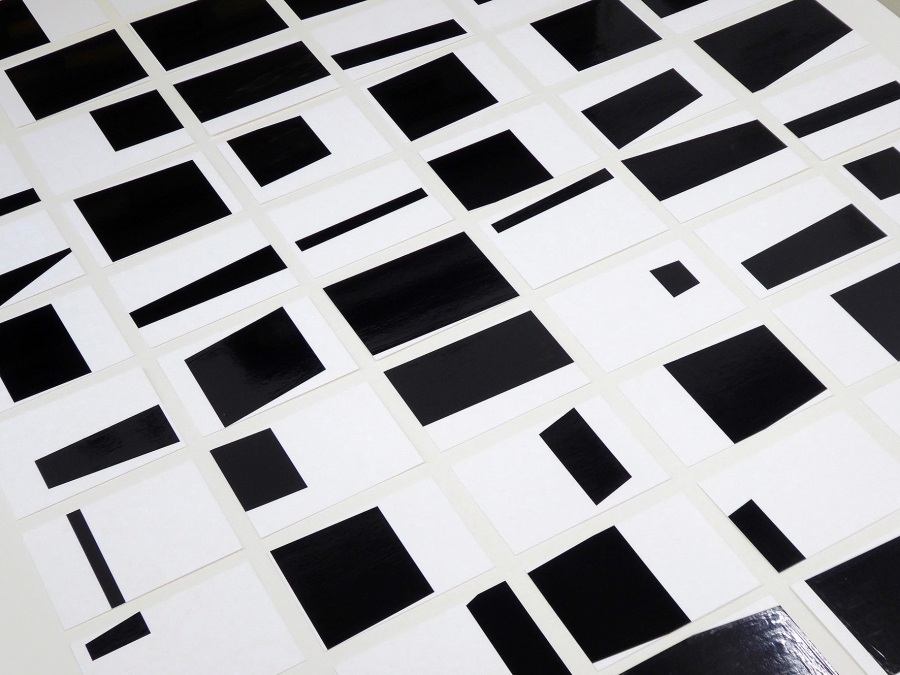 Shawn Stipling
Een selectie van unieke, met de hand geschilderde postcards, lakverf/oil-stick op Ensocoat 300 g single-sided board,elk 112 x 157 mm (2019)
A selection of individual hand painted postcards, enamel/oil-stick on Ensocoat 380 gsm single-sided board, each 112 x157 mm (2019)

Zie verder: pagina Nu See page Current


Volgende kunstbeurs / Upcoming Art Fair

Galerie vanden Berge staat dit jaar op de PAN in Amsterdam
Zondag 24 november t/m zondag 1 december - Stand 93
This year we participate in the PAN - Amsterdam
Sunday November 24 to Sunday December 1 - Booth 93
Kunstenaars op de beurs / Represented artists:
Jan van Munster - Jus Juchtmans - Maurice van Tellingen - Ingrid van der Hoeven - Dave Meijer - P. B. Van Rossem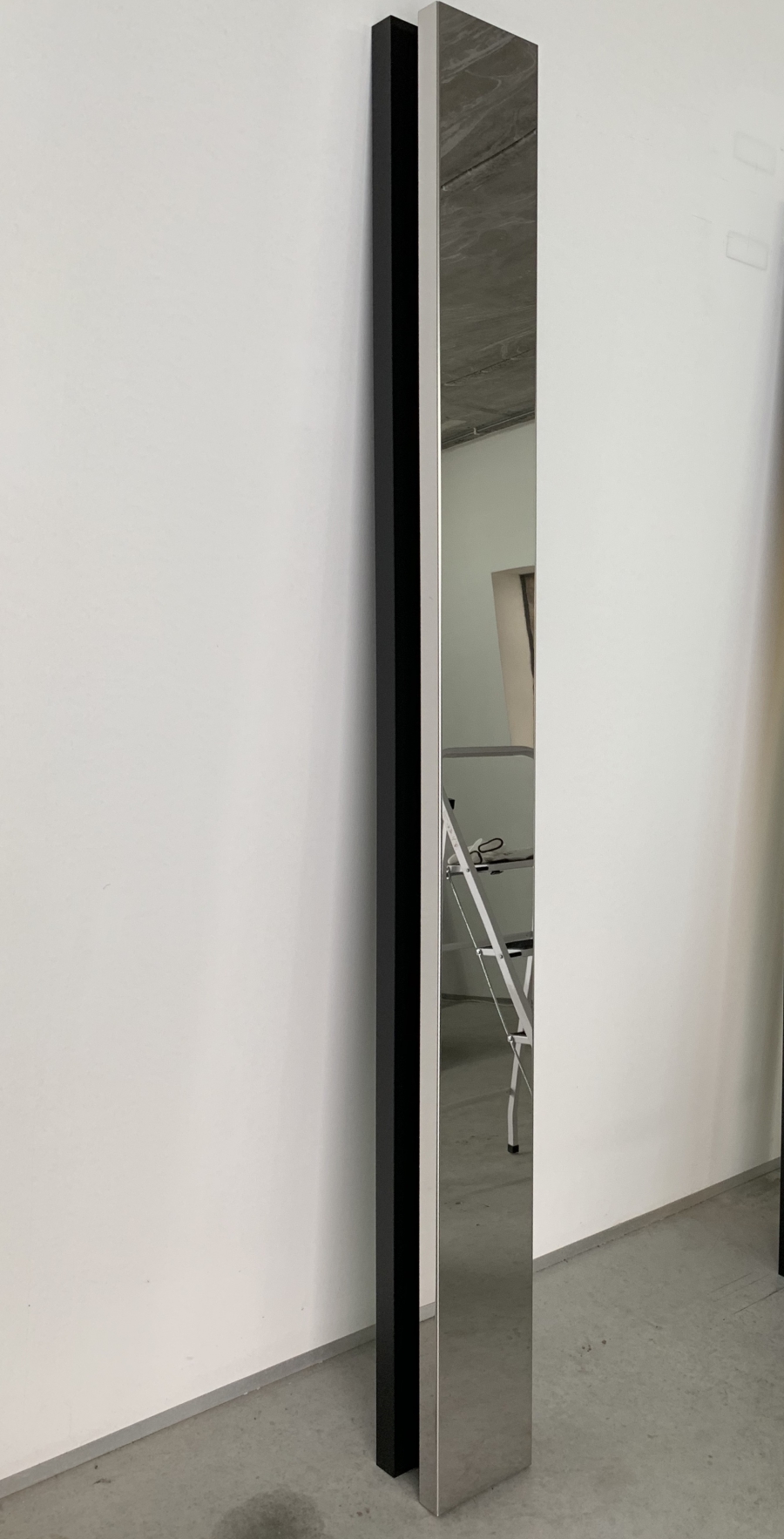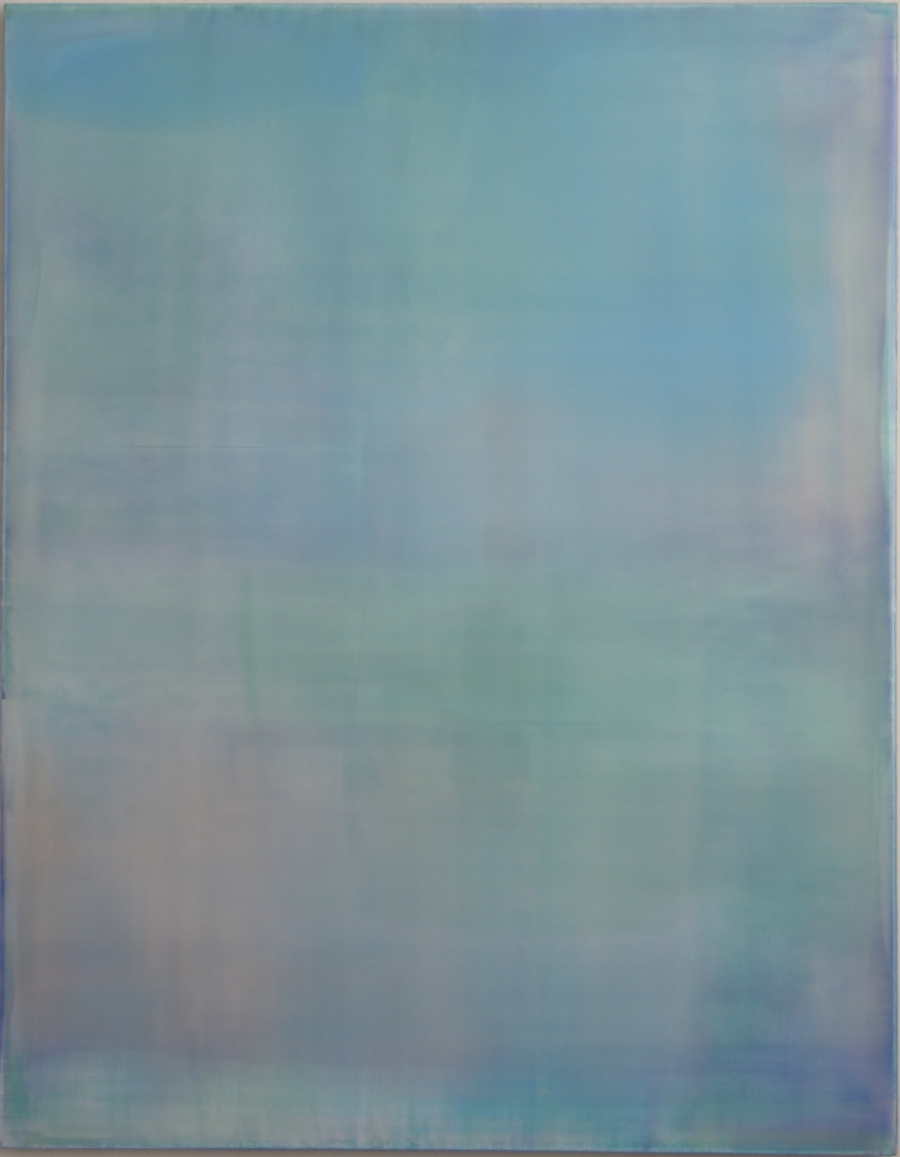 Jan van Munster Jus Juchtmans
'Lovers' (1972-2019) 20190404 (2019)
Antraciet poedercoated en rvs coated aluminum; magneet Acryl op linnen, 180 x140 cm
Twee delen, elk 230 x 20 x 5 cm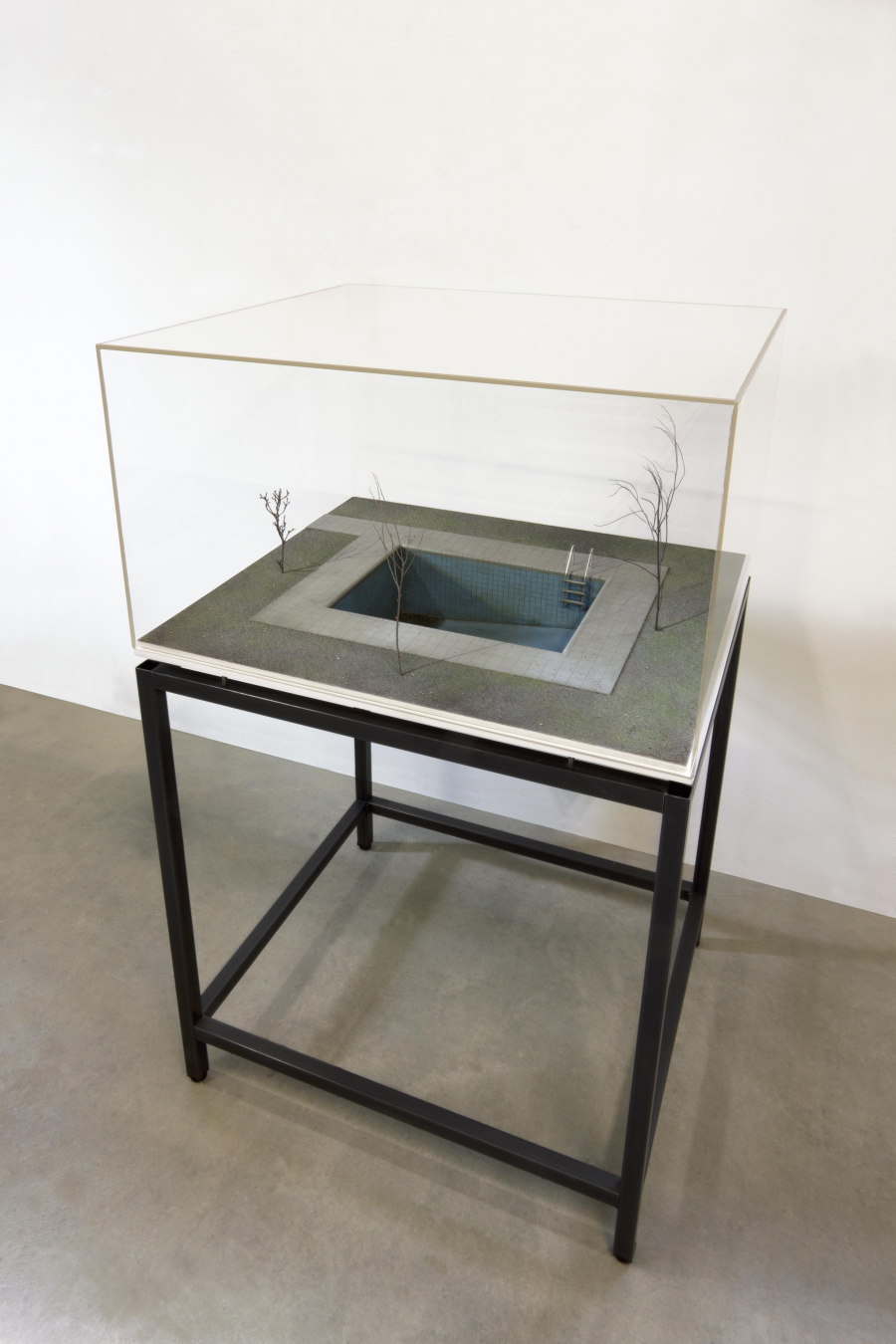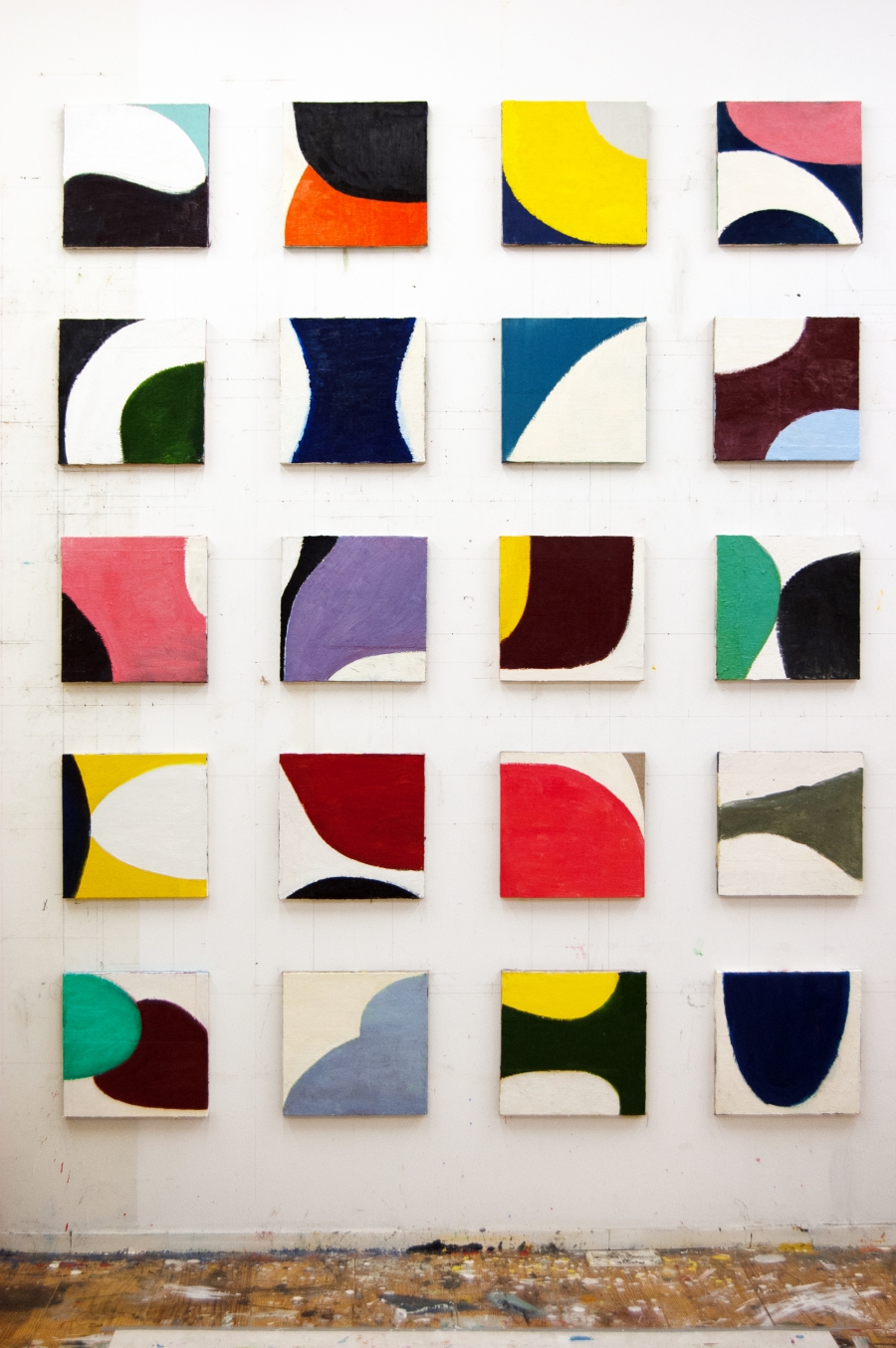 Maurice van Tellingen Dave Meijer
'Zwembad' (2009/2019) 'FLOW' (2019)
MDF, alkyd verf, metaal, plexiglas, 41 x 81 x 71 cm Olieverf op doek en/of paneel, 210 x 165 cm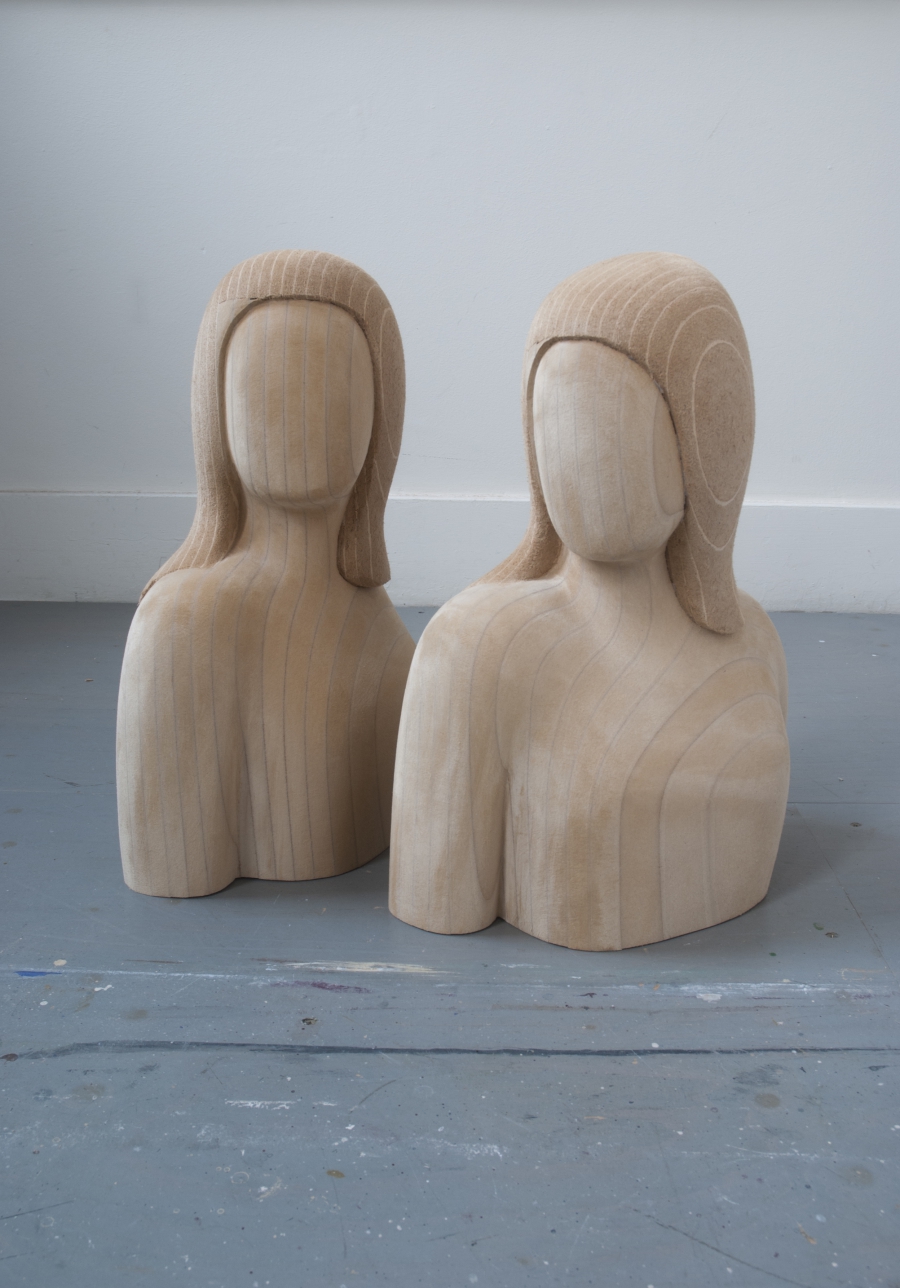 Ingrid van der Hoeven
Jo & Jo-An (2017)
MDF & hardboard, 57 x 40 x 28 cm (elk)
Overig nieuws / Other news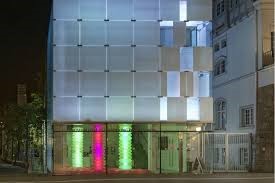 DEUTSCHER LICHTKUNSTPREIS 2020
(Persbericht)
"Jan van Munster ontvangt de Duitse Light Art Award 2020.
Met deze prijs eert de Robert Simon Art Foundation de internationaal succesvolle Nederlandse kunstenaar voor zijn levenswerk.
Jan van Munster is de vierde kunstenaar die de prijs van € 10.000 ontvangt.
De German Light Art Award wordt om de twee jaar uitgereikt in het Kunstmuseum Celle (DE).
Eerdere winnaars in 2014 waren Otto Piene (US / DE), 2016 Mischa Kuball (DE) en 2018 Brigitte Kowanz (AUS).
De feestelijke uitreiking van de German Light Art Award vindt plaats op 19 januari 2020 in het Kunstmuseum Celle, waar werk van Van Munster te zien is in een solotentoonstelling.
Het museum werd in 1998 opgericht als een 24-uurs kunstmuseum.
Het herbergt een van de meest uitgebreide museumcollecties van hedendaagse lichtkunst in Duitsland".
DEUTSCHER LICHTKUNSTPREIS 2020
(Press release)
"Jan van Munster receives the German Light Art Award 2020.
With this prize the Robert Simon Art Foundation honors the internationally successful Dutch artist for his life's work.
Jan van Munster is the fourth artist to receive the € 10,000 prize.
The German Light Art Award is presented every two years in the Kunstmuseum Celle (DE).
Previous winners in 2014 were Otto Piene (US / DE), 2016 Mischa Kuball (DE) and 2018 Brigitte Kowanz (AUS).
The festive presentation of the German Light Art Award will take place on 19 January 2020 at the Kunstmuseum Celle, where work by Van Munster will be on display in a solo exhibition.
The museum was established in 1998 as a 24-hour art museum.
It houses one of the most extensive museum collections of contemporary light art in Germany".
VOLG DE GALERIE OP GALLERY VIEWER
FOLLOW OUR GALLERY ON GALLERY VIEWER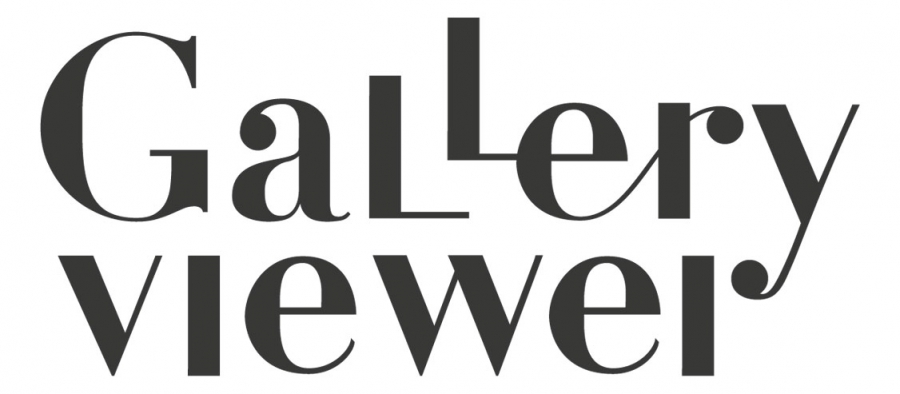 GalleryViewer

Gallery Viewer is het online kunstplatform, waarop kunstcollecties van toonaangevende galeries in Nederland te bezichtigen zijn.
Via Gallery Viewer kunnen kunstliefhebbers eenvoudig tussen 5000+ beschikbare kunstwerken op zoek naar hun favoriete galeries, kunstenaars en kunstwerken. Op Gallery Viewer is informatie te vinden over kunstenaars en kunstwerken, nieuwe galerietentoonstellingen en artikelen over de kunstsector.
Gallery Viewer biedt op deze manier een compleet beeld van wat er in Nederland aan hedendaagse kunst wordt aangeboden.
Gallery Viewer is het platform om nieuwe kunst te ontdekken.
Alle getoonde kunstwerken op Gallery Viewer zijn te koop. Om de koopkeuze te vergemakkelijken is op Gallery Viewer bij ieder kunstwerk de prijsklasse vermeld.
Kunstliefhebbers kunnen via Gallery Viewer direct een afspraak maken met de betreffende galerie om de favoriete kunstwerken te bezichtigen en te kopen.
Gallery Viewer is the online art platform to discover available artworks from contemporary artists by leading galleries in the Netherlands. Via Gallery Viewer, art lovers can easily browse more then 5000+ available artworks and discover their favorite galleries, artists and works of art.
Gallery Viewer contains information about artists and works of art, new gallery exhibitions and articles about the art sector.
By doing this, Gallery Viewer offers a complete picture of all contemporary art is offered in the Netherlands.
All artworks shown on Gallery Viewer are for sale. In order to facilitate the choice of purchase, the price range is mentioned on Gallery Viewer for each work of art.
Art lovers can make an appointment directly with the gallery in question via Gallery Viewer to view and buy the favorite artworks.


U KUNT NOG T/M 29 FEBRUARI 2020 GEBRUIK MAKEN VAN DE KUNSTKOOP
De ABN/Amro bank heeft de samenwerking met het Mondriaan Fonds opgezegd omdat de KunstKoop "niet past in het beleid dat zij de komende jaren zal voeren".
Per 1 april 2020 wordt de regeling beëindigd.
Tot en met 29 februari 2020 kunnen er nog aanvragen bij de ABN/Amro worden ingediend.
Vanaf 1 januari 2020 is de maximale looptijd 2 jaar (i.p.v. 3 jaar), bestaande regelingen lopen gewoon door.
Het Mondriaan Fonds zoekt naar mogelijkheden om de KunstKoop (al dan niet in gewijzigde vorm) te kunnen voortzetten.
Sinds 1997 maakten meer dan 50.000 kopers gebruik van de regeling en kochten zij voor ruim 163 miljoen euro aan kunstwerken.



SPOTLIGHT


Een knop op de menubalk van onze website/ A button on the menu bar of our website

Meerdere keren per maand belichten wij één kunstwerk op de pagina spotlight.
Naast de afbeelding en de prijs geven we ook informatie over het werk en de kunstenaar.
Met de contact button kunt u uw contact opnemen met de galerie en/of het werk reserveren.

In spotlight we highlight one artwork, several times a month
In addition to the image and the price, we provide information about the work and the artist.
With the contact button you can contact the gallery and/or reserve the work

Nu in / now in 'Spotlight' : Frank Halmans


Elders / Elsewhere
Presentaties van onze kunstenaars buiten de galerie / Our artists on other locations


Jus Juchtmans (BE)
'Contemporary'
Groepstentoonstelling / Groupshow
Torbandena Projects, Trieste (IT)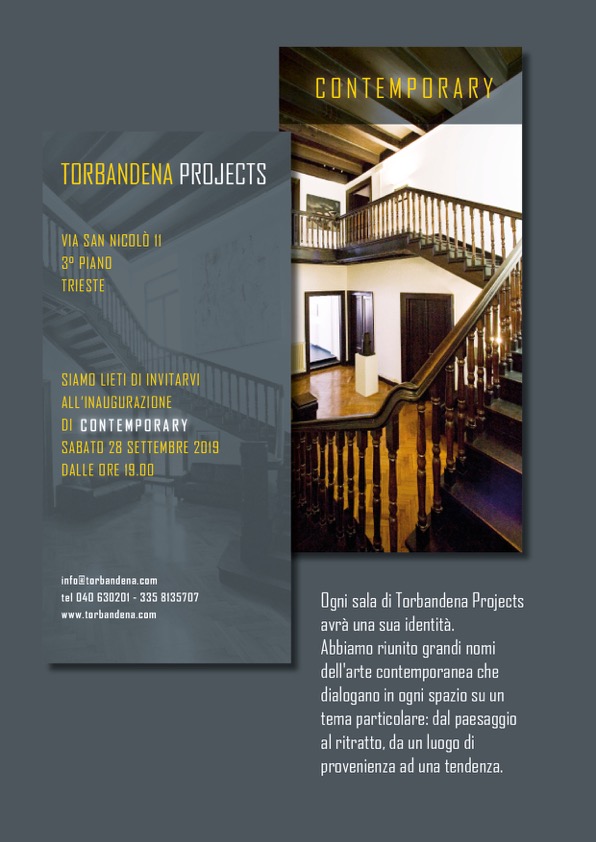 Clary Stolte (NL)
DepARTment Store - 75 jaar beeldende kunst in het museum
Een dwarsdoosnede van de vaste collectie
Om de sfeer van het voormalige warenhuis op te roepen en bezoekers in staat te stellen om ook daadwerkelijk kunst in het
museum te kopen werden 10 kunstenaars uitgenodigd om een multiple of werk in oplage te maken.
A cross box section of the permanent collection
To evoke the atmosphere of the former department store and to enable visitors to actually buy art in the museum
10 artists were invited to make a multiple or edition
Multiples/Editions:
Maria Barnas, Romy Finke, Christie van der Haak, Thomas Raat, Tanja Ritterbex,
Marjolein Rothman, Charlotte Schleiffert, Han Schuil, Clary Stolte, Esther Tielemans
SCHUNCK, Bongerd 18, 6411 JM Heerlen (NL)
12/10 /2019 > 15/03/2020
A SHAPE OF TIME
A small group show about painting, curated by Clary Stolte
Met / with: Sander Reijgers, Clary Stolte, Matthew Allen
Bouwput Gallery, Ferdinand Huyckstraat 74, 1061 HW Amsterdam (NL)
Vervolgens na afspraak / by appointment: > 16/10
Contact: +31655544741 - info@debouwput.com
Ingrid van der Hoeven (NL)
ART IS A SHELTER: RUMAH
Groepstentoonstelling / Groupshow
ODAPARK, Merseloseweg 117, 5801 CC Venray (NL)
Informatie / Information : www.odapark.nl
08/09 > 12/01

Jan van Munster (NL)
Topographie de l'art
IMMATÉRIALITÉ - group show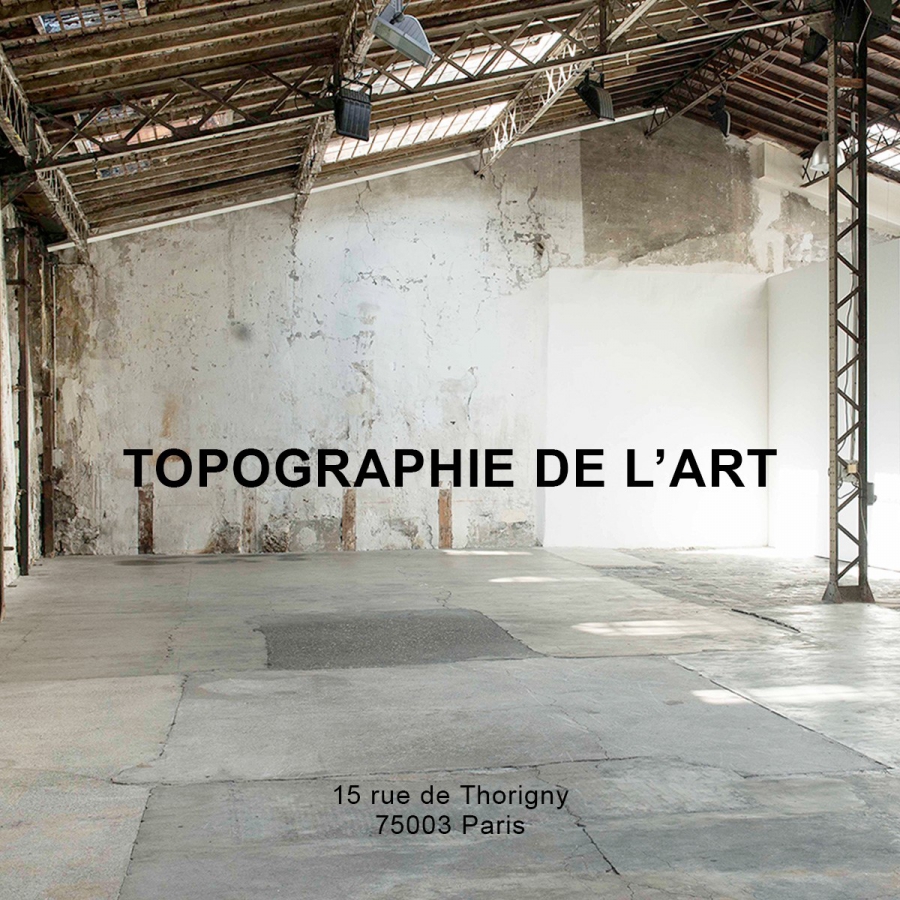 Met /with: Adam Belt (US), Stephan Breuer (FR), Jean-Baptiste Caron (FR), Charlotte Charbonnel (FR),
Caroline Corbasson (FR), Elias Crespin (VEN), Liz Deschenes (US), Thomas Devaux (FR), Pascal Haudressy (FR),
Guillaume Millet (FR), Jan van Munster (NL), Martin d'Orgeval (FR) & Vera Röhm (DE)
Curator: Domitille d'Orgeval, FR
07/09 > 02/11
www.topographiedelart.fr
'Hardcore'
Soloshow
Slewe Gallery, Amsterdam (NL)
09/11 > 21/12
Also during Amsterdam Art Weekend: 21/11 > 24/11
Paul Gees (BE)
'QUATUOR'
4 Belgische kunstenaars / 4 Belgian artists:
Paul Gees, Arpaïs Du Bois, Katleen Vinck & Babs Decruyenaere
Ruimte P60, Portugallaan 60, 9403 DS Assen (NL)
Vanaf/starts 15/09 >
www.ruimteP60.com


Dave Meijer (NL)
'Lijnen en vlakken'
Dave Meijer, René van den Bos, Anne Rose Regenboog
Galerie Agnes Raben, Nieuwstad 20, Vorden (NL)
13/10 > 17/11


'NULPUNT'
Museum Voorlinden
Buurtweg 90, 2244 AG Wassenaar (NL)

Museum Voorlinden presenteert het werk 'Nulpunt' (2002) van Dave Meijer in de schatkamer.
'Nulpunt' is een sleutelwerk waarin het gehele oeuvre van Meijer samenkomt, maar ook ruimte laat voor wat nog komen gaat.
De serie bestaat uit 450 onderdelen (ontleend aan de vermenigvuldiging van de afmetingen van zijn panelen) min één, opdat het werk nooit helemaal 'af' zou zijn.
Museum Voorlinden presents the work 'Nulpunt ' ['Zero Point'] (2002) by Dave Meijer in the treasure room.
'Zero point' is a key work in which Meijer's entire oeuvre comes together, but also leaves room for what is to come.
The series consists of 450 parts (derived from the multiplication of the dimensions of its panels) minus one, so that the work would never be completely finished.
'De schatkamer' van museum Voorlinden is toegankelijk in combinatie met rondleidingen, de stap-in-tour (elke zaterdag en zondag om 14:30u) en op afspraak.
Mail voor meer informatie naar tour@voorlinden.nl.
Zie ook: http://www.voorlinden.nl/museum/tentoonstellingen/

'The treasury' of the Voorlinden museum is accessible in combination with guided tours, the step-in tour (every Saturday and Sunday at 2:30 pm) and by appointment.
Mail for information tour@voorlinden.nl.
See also: http://www.voorlinden.nl/museum/tentoonstellingen/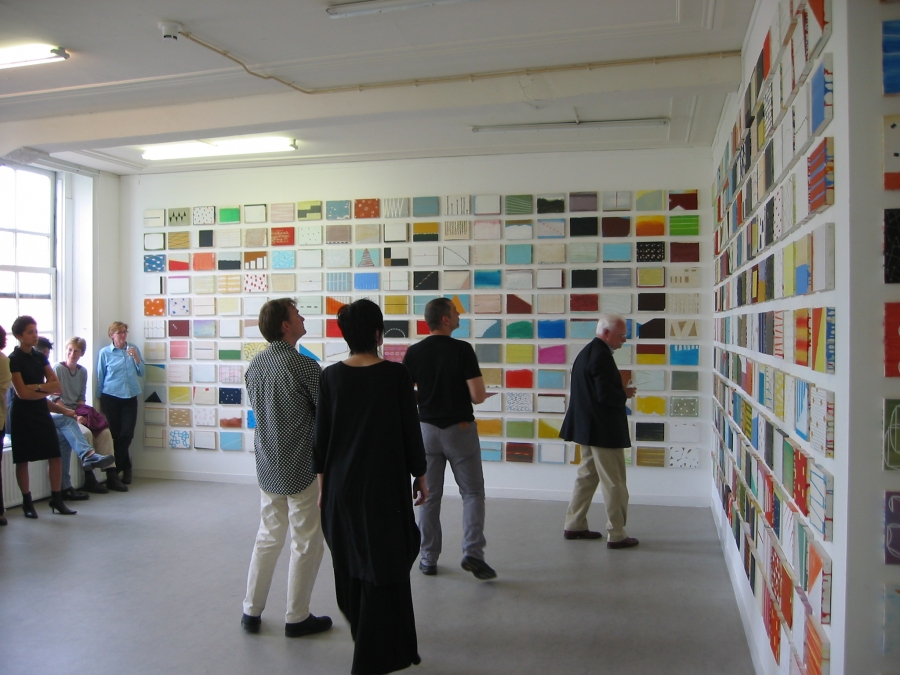 Dave Meijer, 'Nulpunt (2002), presentatie in Galerie van den Berge (Wijngaardstraat) 2 juni t/m 6 juli 2002
450 werken (min 1), elk 18 x 25 cm