2019
Tentoonstellingen 2019

12 januari t/m 23 februari / January 12 - February 23
Dave Meijer - 'P+R'
Recente schilderijen en werken op papier / Recent painings and works on paper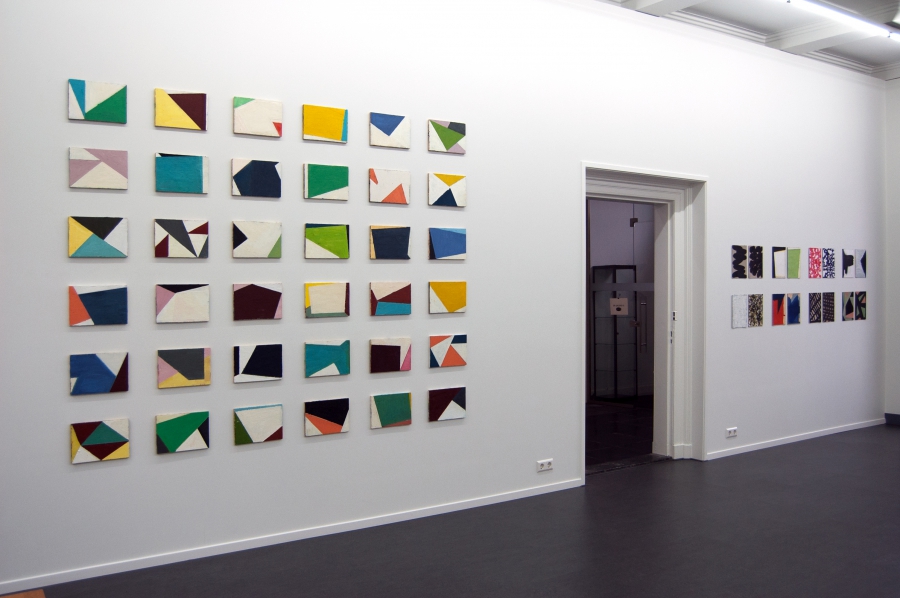 Links/ Left:
'P+R' (2017)
Olieverf op paneel, serie van 36 schilderijen, elk 21 x 30 cm - Totaal: 201 x 252 cm
Oil on panel, series of 36 paintings, each 21 x 30 cm - Total: 201 x 252 cm

Rechts/Right:
'Éénenééniséén' - 8 tweeluiken (hoofdstuk 1) uit schetsboeken, acryl op papier op karton (papiermaat 29 x 21 cm)
'Oneandoneisone' - 8 diptychs (chapter 1) from sketchbooks, acrylic on paper on cardboard (paper size 29 x 21 cm)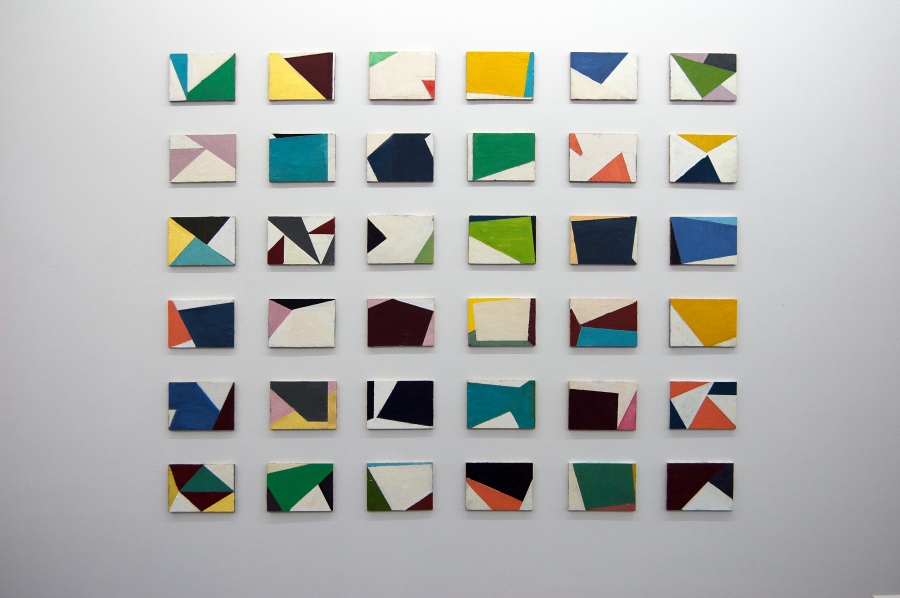 'P+R' (2017)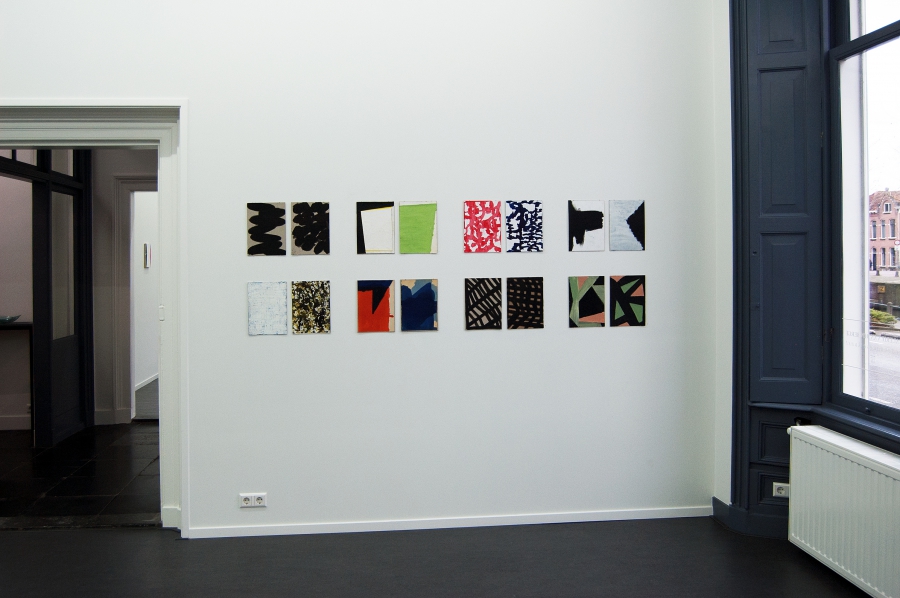 Éénenééniséén - 8 tweeluiken (hoofdstuk 1) uit schetsboeken
'Oneandoneisone' - 8 diptychs (chapter 1) from sketchbooks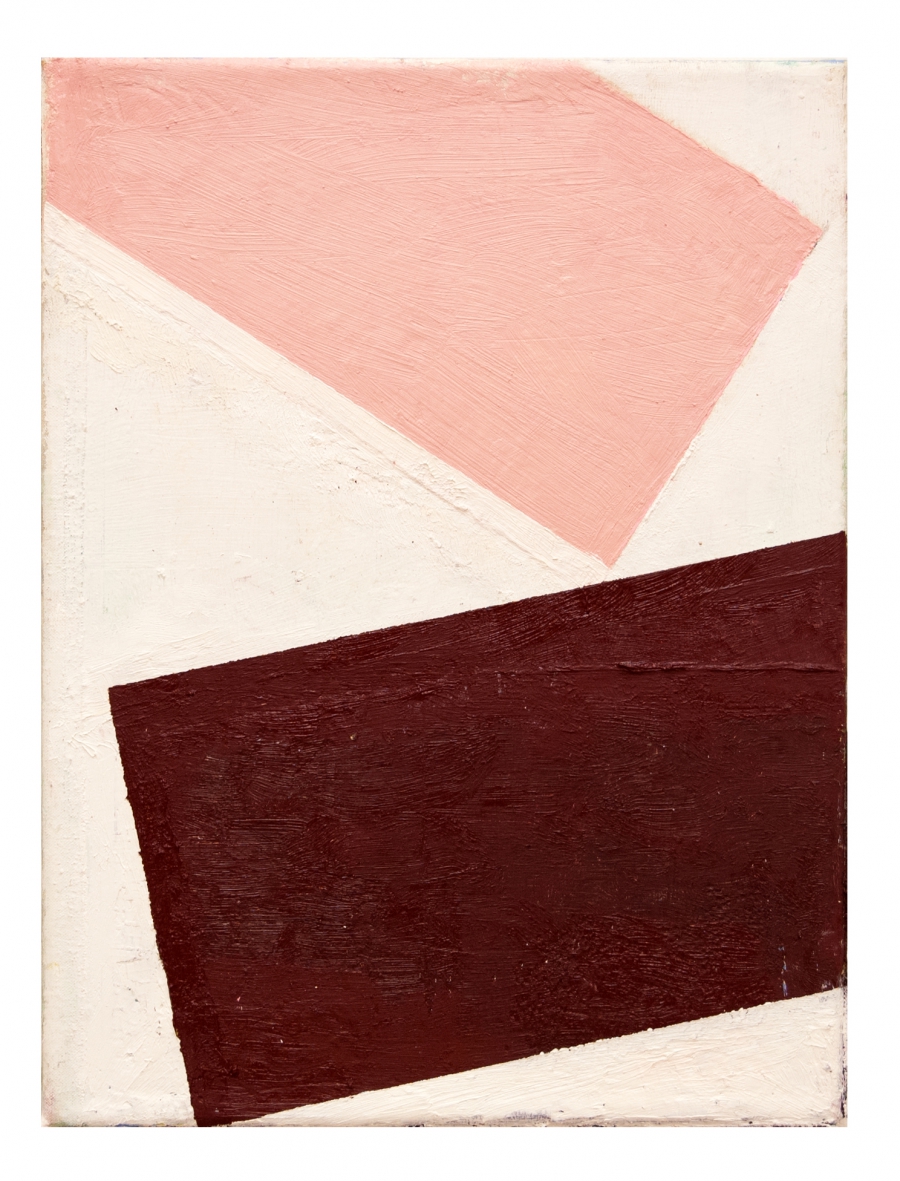 # 22 - Zonder titel (2016), olieverf op doek, 40 x 30 cm
# 22 - Untiled (2016), oil on linen, 40 x 30 cm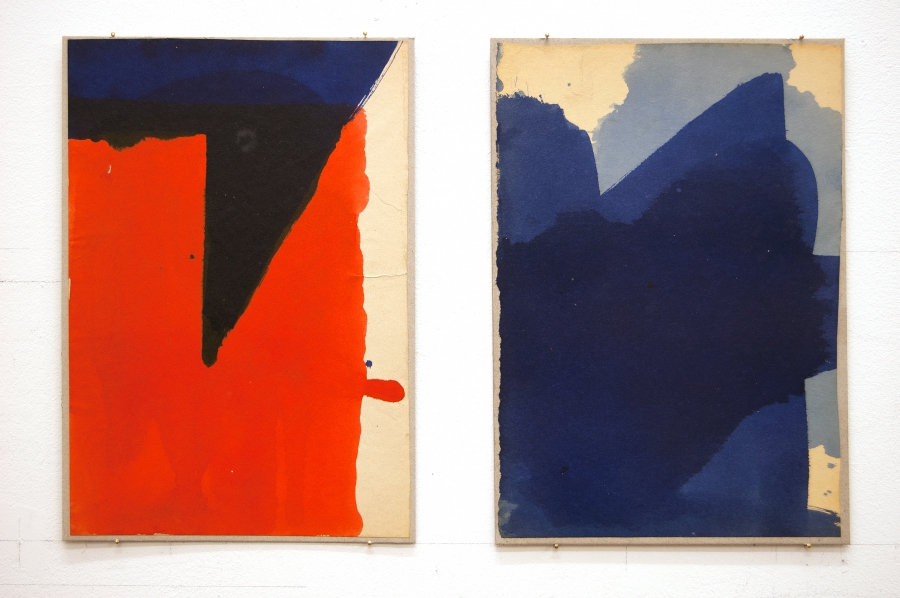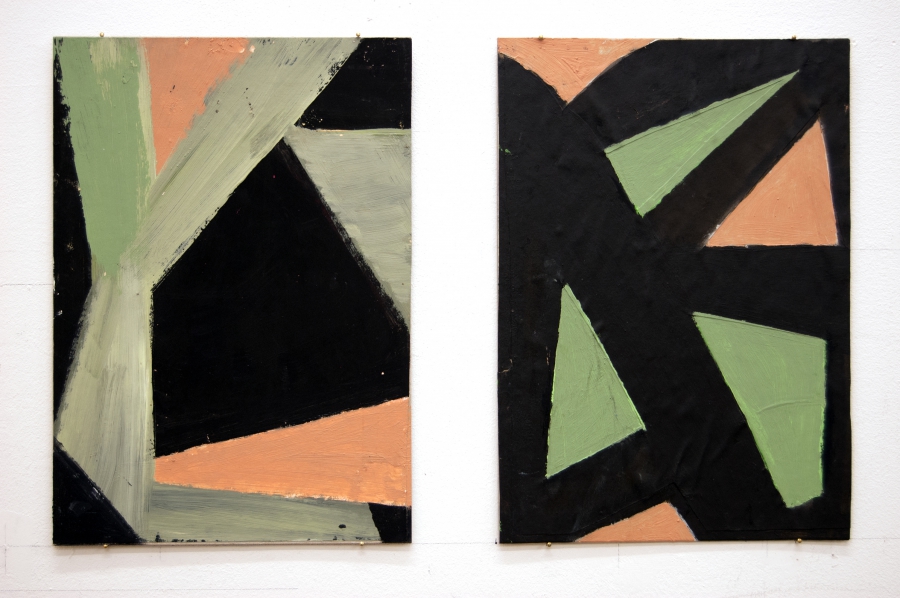 'Eénenééniséén', tweeluik # 6 'Eénenééniséén', tweeluik # 8
'Oneandoneisone', dyptich # 6 'Oneandoneisone', dyptich # 8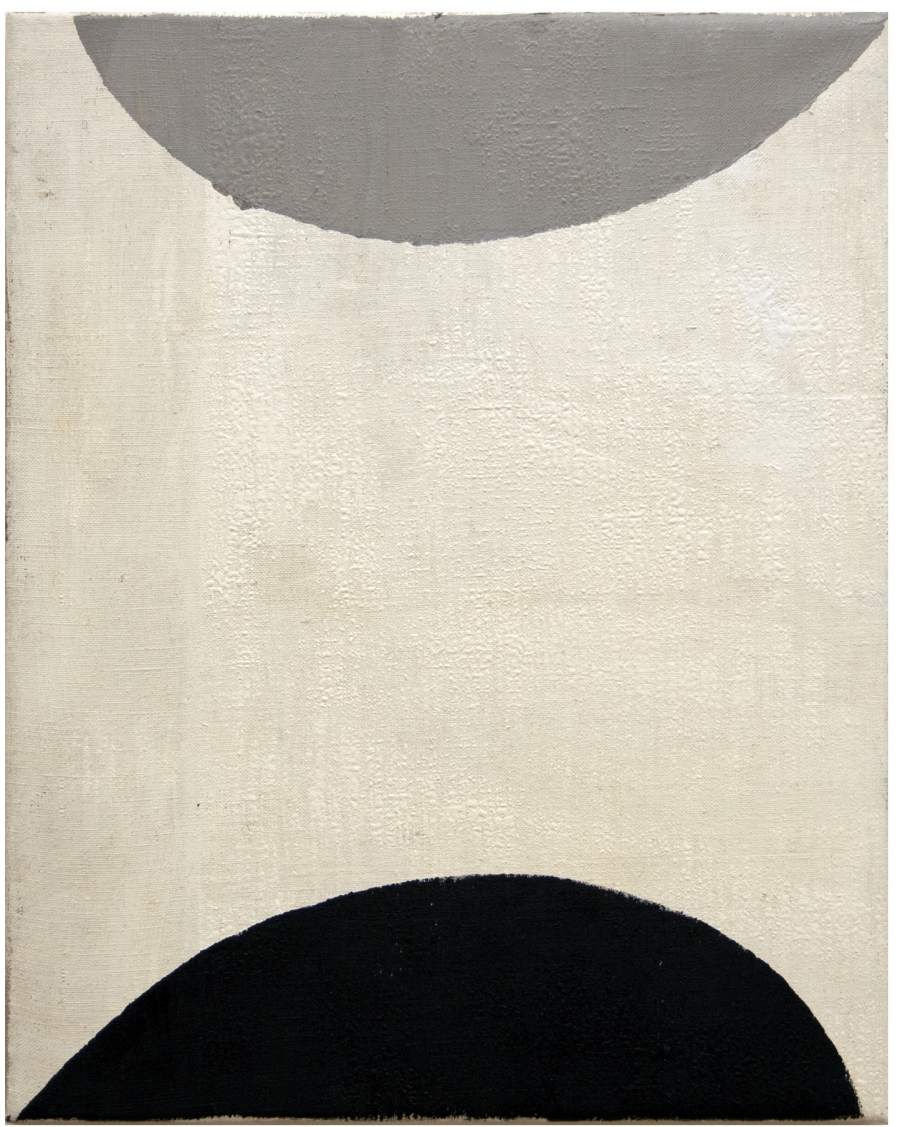 [B] - olieverf op doek op paneel, 39 x 26 cm
[B] - oil on canvas on panel, 39 x 26 cm


Een denkbeeld doet zich voor. (fragment)
Door ons in middelen te beperken, gaan we iets fundamenteels aan met de wezenlijke bouwstenen van ons bestaan.
Wie dat als kunstenaar doet, werpt de kunst terug op zichzelf. Hij werpt de kunst op haar rug, als een hond die geen verweer meer heeft, als een schaap, schildpad of tor die zich zonder hulp niet meer om kunnen draaien en zijn opgegeven.
De kunstenaar geeft steeds weer de kunst op, zoals Dave Meijer dat doet met zijn Zeeuwse panelen waarin hij nastreeft dat het schilderij alleen in zichzelf waar is en gerechtvaardigd wordt in verhouding tot de dagelijkse omgeving waarin hij verblijft en zijn werk tot stand komt.
Al zijn werken maken de indruk te bestaan uit imperfecties, uit het tegen elkaar aan wrikken van ongelijke delen, zoals het land, de lucht en het water ongelijksoortig zijn en met elkaar wringen.
Kun je waaraan je bent verknocht objectief en fundamenteel beschouwen?
Het is een zuiver verlangen dat bestaat bij eliminatie van onzuiverheden.
De vraag is dan in hoeverre je weg kunt laten wat je lief is.
Alex de Vries, Mister Motley november 2015

An idea occurs. (fragment)
By limiting our resources, we approach something fundamental with the essential building blocks of our existence.
Whoever does that as an artist, throws the art back on himself. He throws the art on her back, like a dog that no longer has a defense, like a sheep, tortoise or beetle that can no longer turn around without help and have been abandoned.
The artist repeatedly gives up art, as Dave Meijer does with his Zeeland panels in which he strives to ensure that the painting is only true in itself and is justified in relation to the daily environment in which he resides and his work is realized.
All his works seem to be made up of imperfections, from prizing against unequal parts, such as the land, the air and the water being uneven and wringing together.
Can you consider objectively and fundamentally what you are tied to?
It is a pure desire that exists in the elimination of impurities.
he question then is to what extent you can leave what you love.
Alex de Vries, Mister Motley November 2015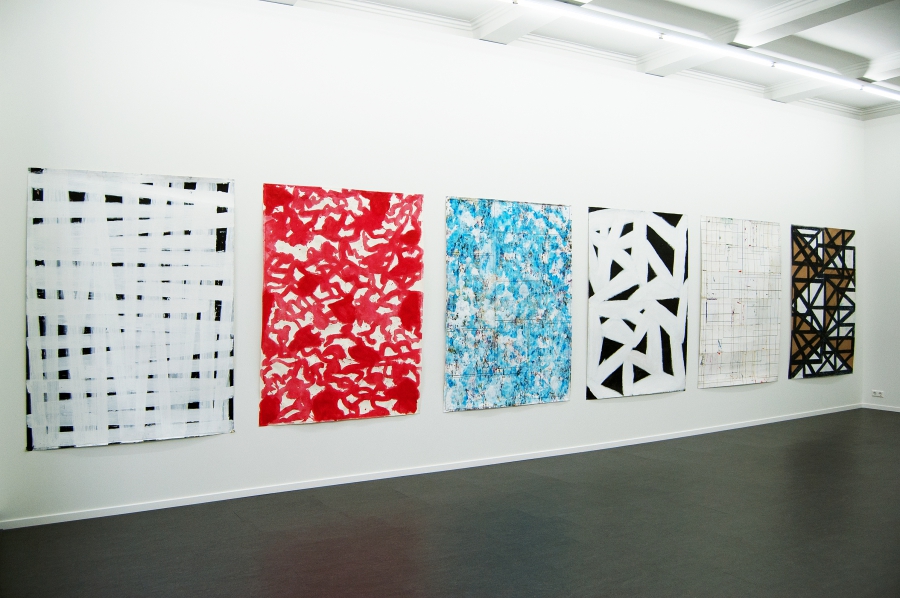 Zonder titels (L10 - L15), mixed media/collage, acryl op papier, 185 x 135 cm (elk)
Untitled works (L10 - L15), mixed media/collage, acrylic on paper, 185 x 135 cm (each)

Zonder titel (L14), mixed media/collage, acryl op papier, 185 x 135 cm
Untitled (L14), mixed media/collage, acrylic on paper, 185 x 135 cm
9 maart t/m 13 april / March 9 - April 13
FNFM
Een presentatie met tekeningen en schilderijen van vier Belgische kunstenaars
Gastcurator: P.B. Van Rossem (BE)

A presentation with drawings and paintings by four Belgian artists
Guest curator: P.B. Van Rossem (BE)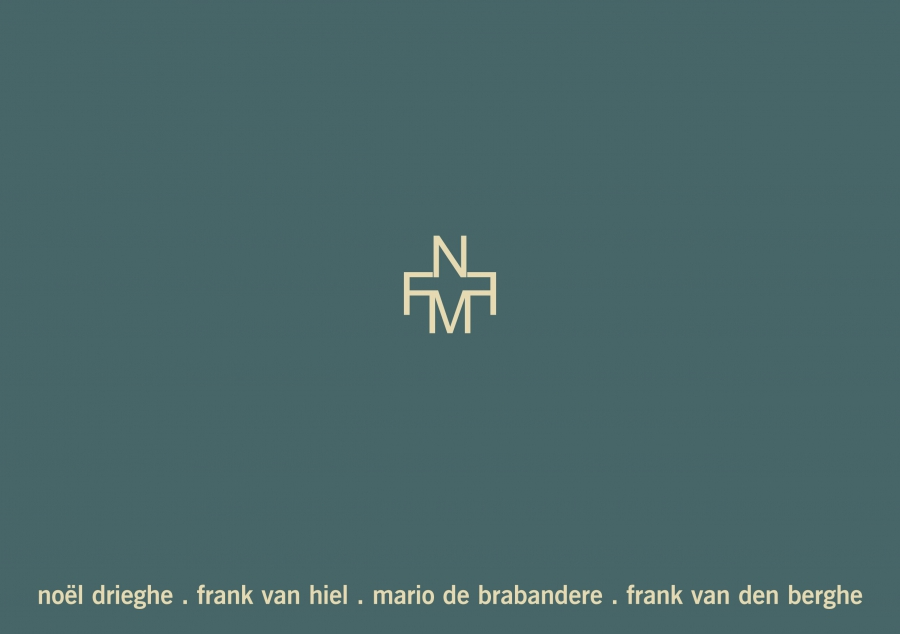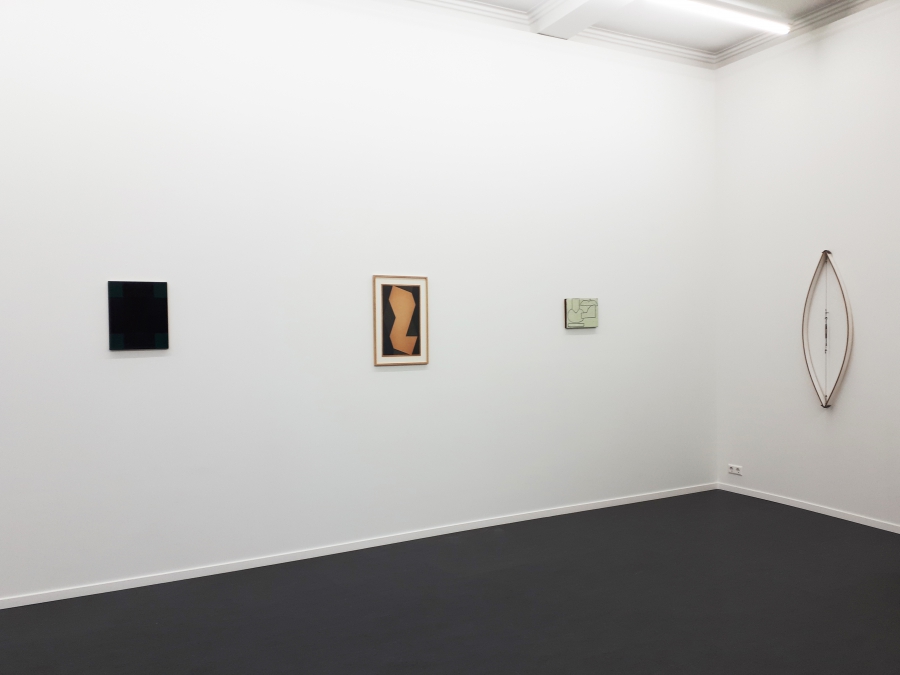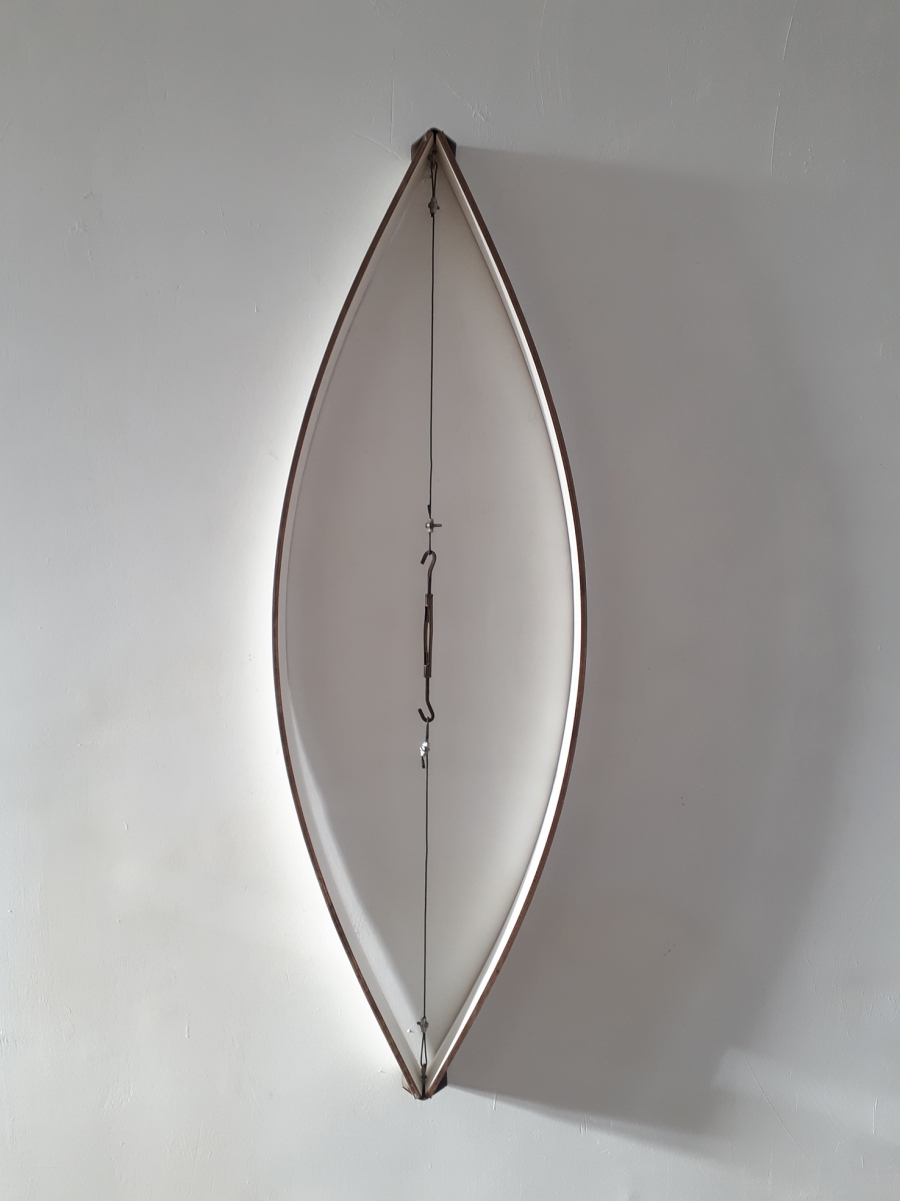 Frank Van Den Berghe (BE)
'Spanning & ontspanning' (1978), Gelaagd hardboard/staal, 125 x 36 cm
'Spanning & ontspanning' (1978), layered hardboard/steel, 125 x 36 cm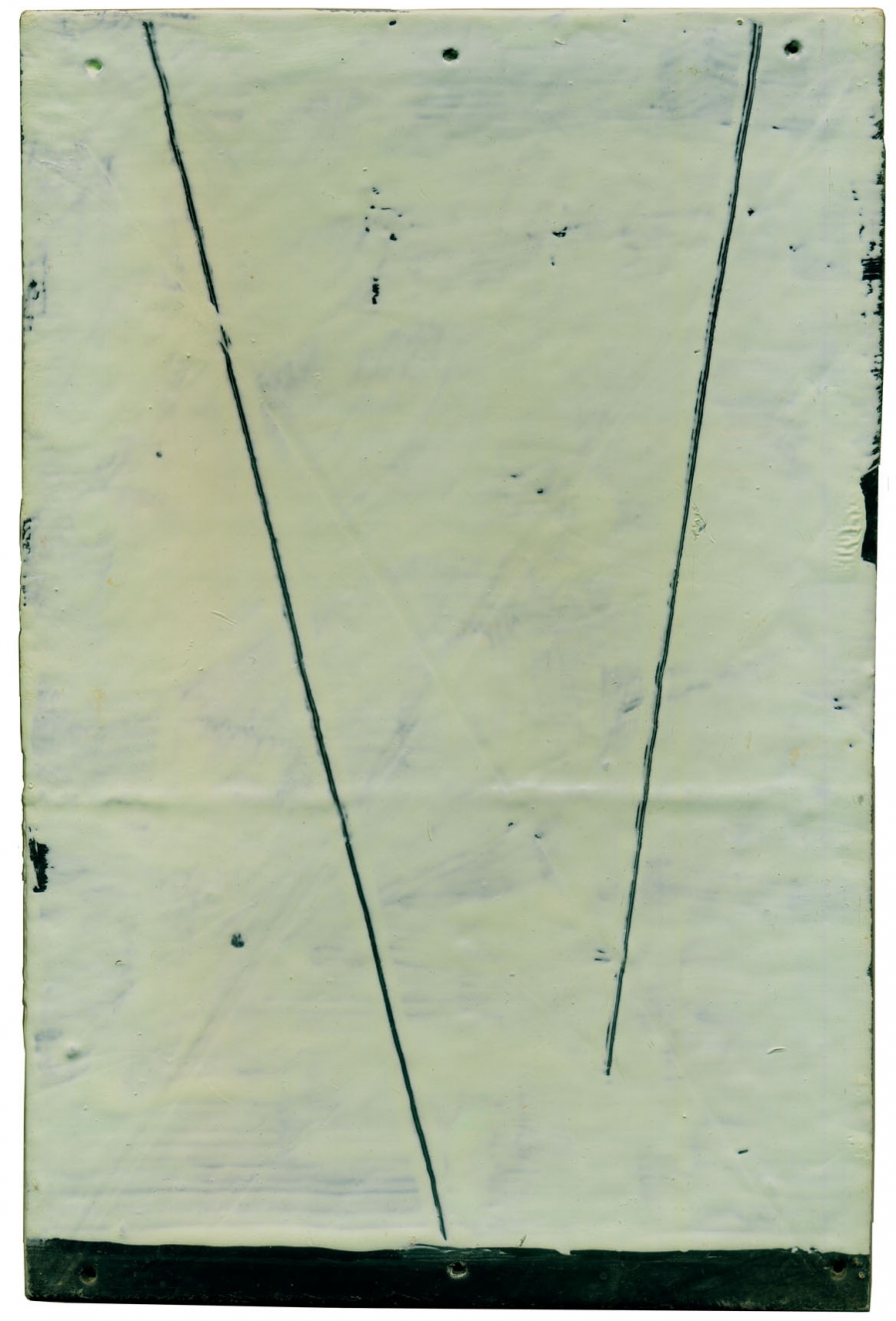 Frank Van Den Berghe (BE)
Zonder titel (2017/2018), diverse materialen en lakverf op canvas, 21 x 14 cm
Untitled (2017/2018), various materials and lacquer paint on canvas, 21 x 14 cm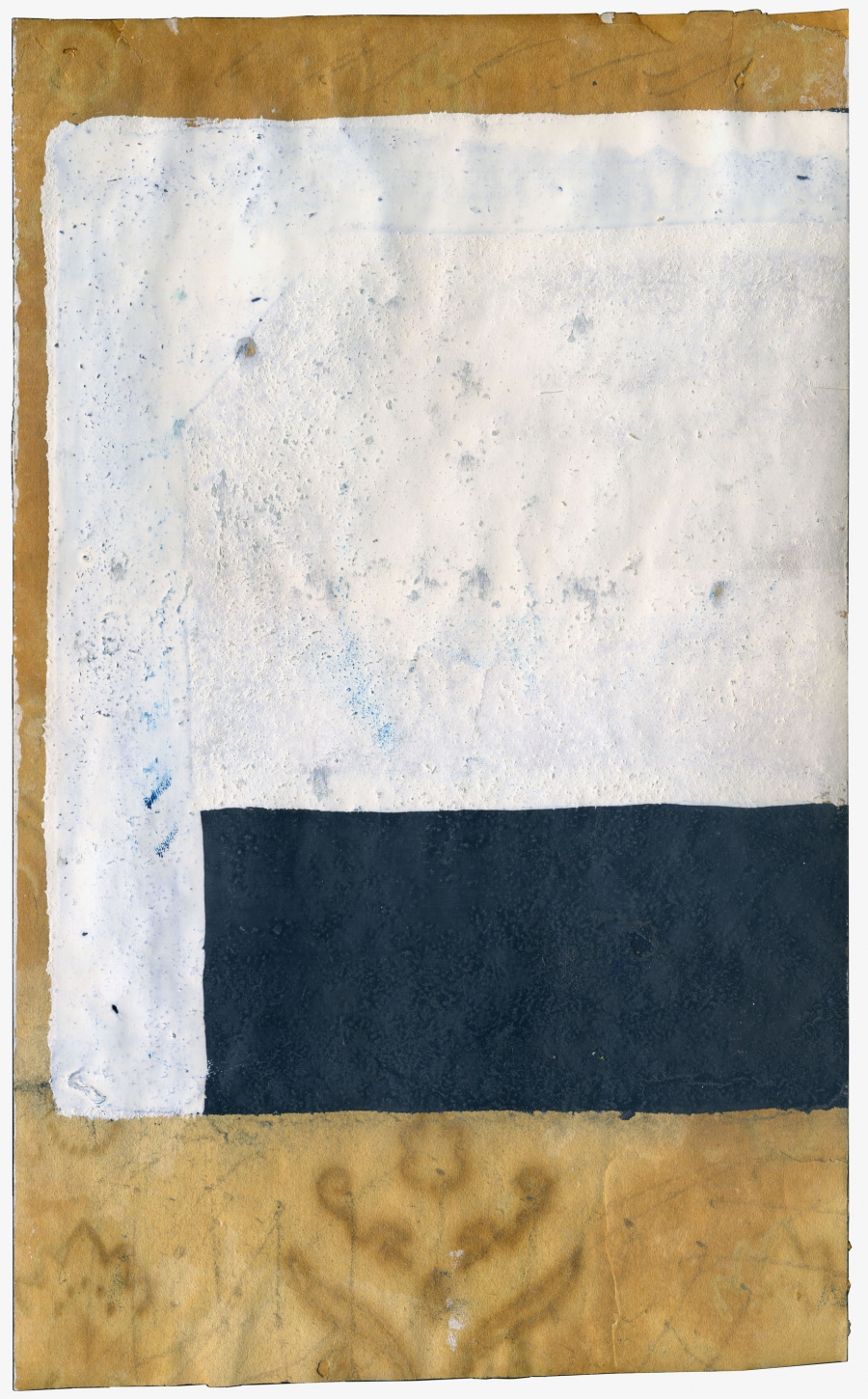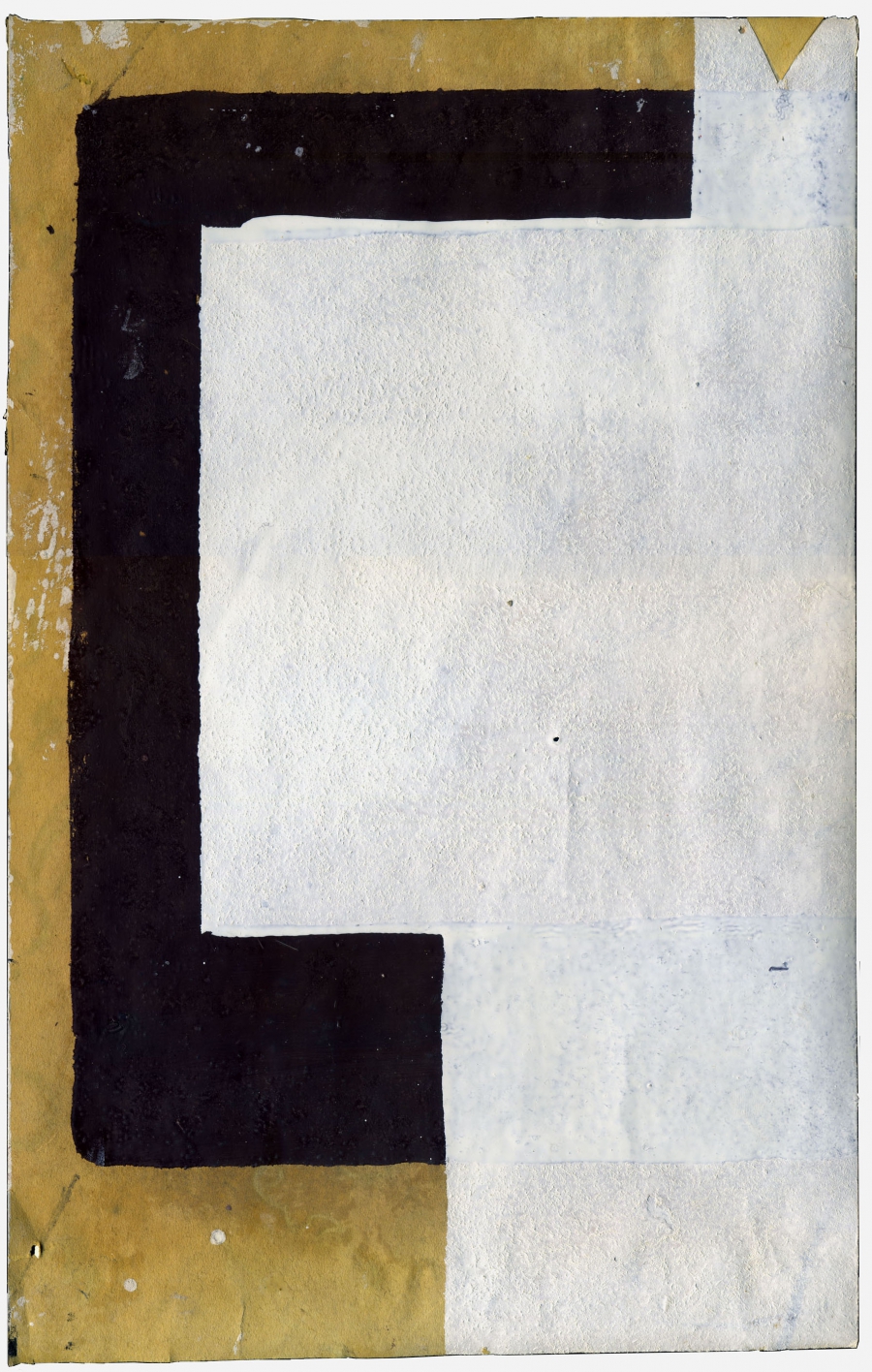 Frank Van Den Berghe (BE) Frank Van Den Berghe (BE)
Zonder titel (2018/2019), diverse materialen op papier, 34 x 22 cm Zonder titel (2018/2019), diverse materialen op papier, 34 x 22 cm
Untitled (2018/2019), various materials on paper, 21 x 14 cm Untitled (2018/2019), various materials on paper, 21 x 14 cm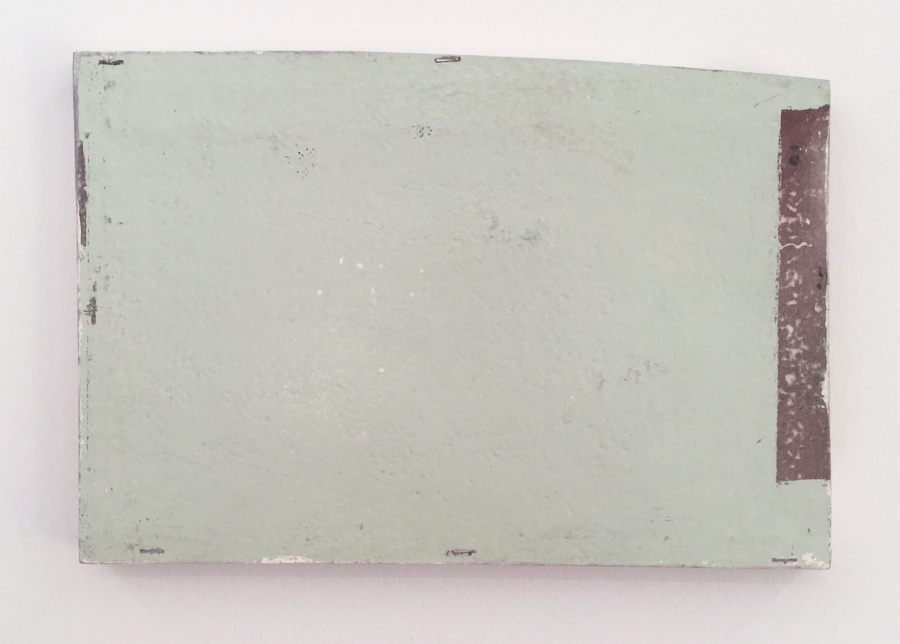 Frank Van Den Berghe (BE)
Zonder titel (2017), diverse materialen, kunststof, lakverf op paneel, 24 x 34 cm
Untitled (2017), various materials, plastic, paint on panel, 24 x 34 cm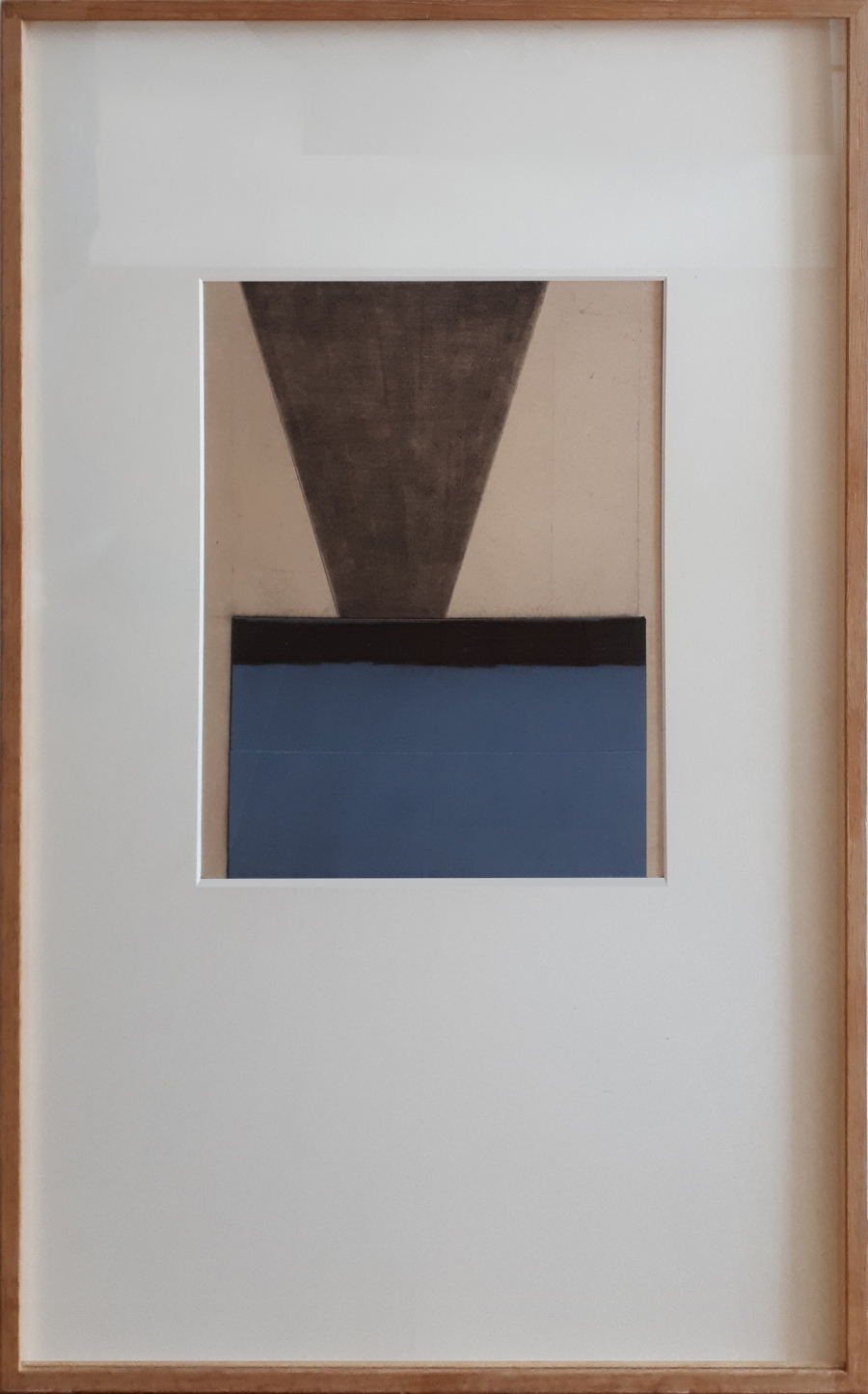 Frank Van Hiel (BE)
Zonder titel (2017), potlood en vinylverf op papier, 33,5 x 25,5cm
Untitled (2017), pencil and vinylpaint on paper, 33,5 x 25,5 cm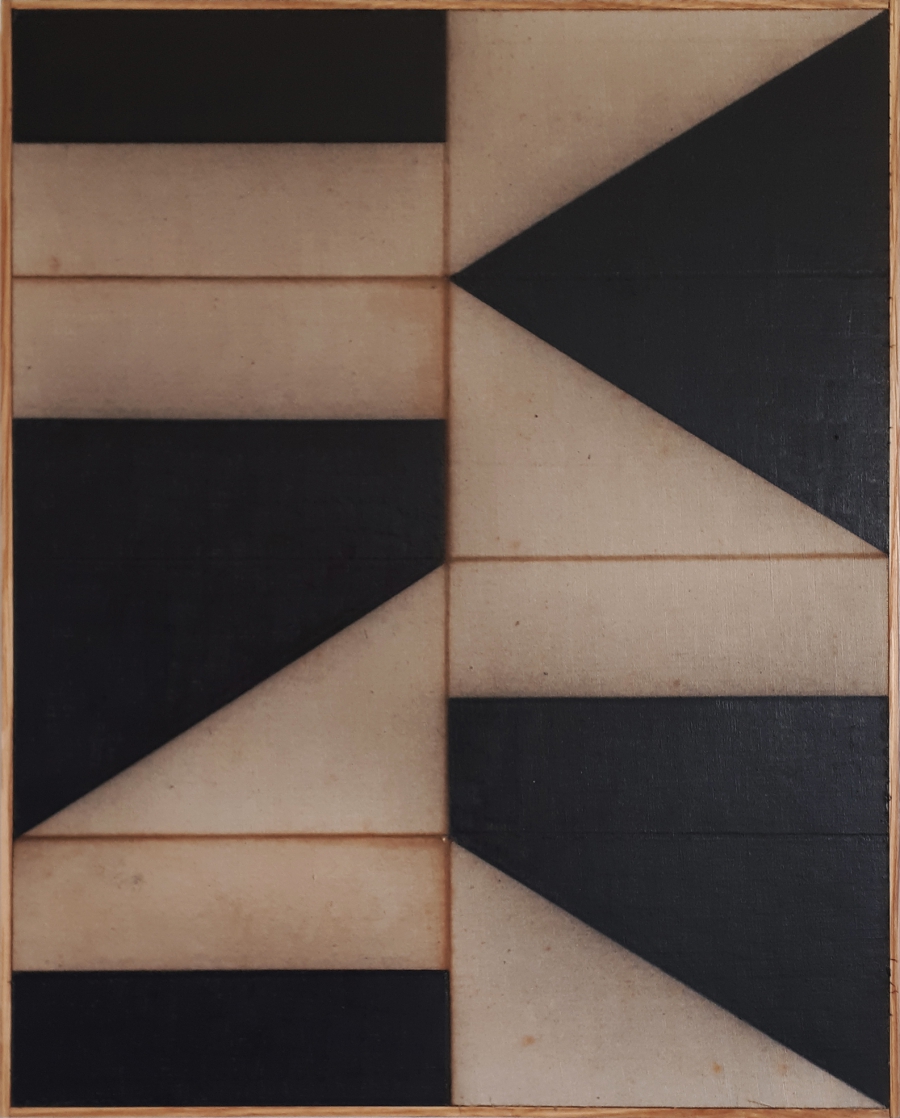 Frank Van Hiel (BE)
Zonder titel (2019), potlood op doek op paneel, 44,5 x 35 cm
Untitled (2019), pencil on canvas on panel, 344,5 x 35 cm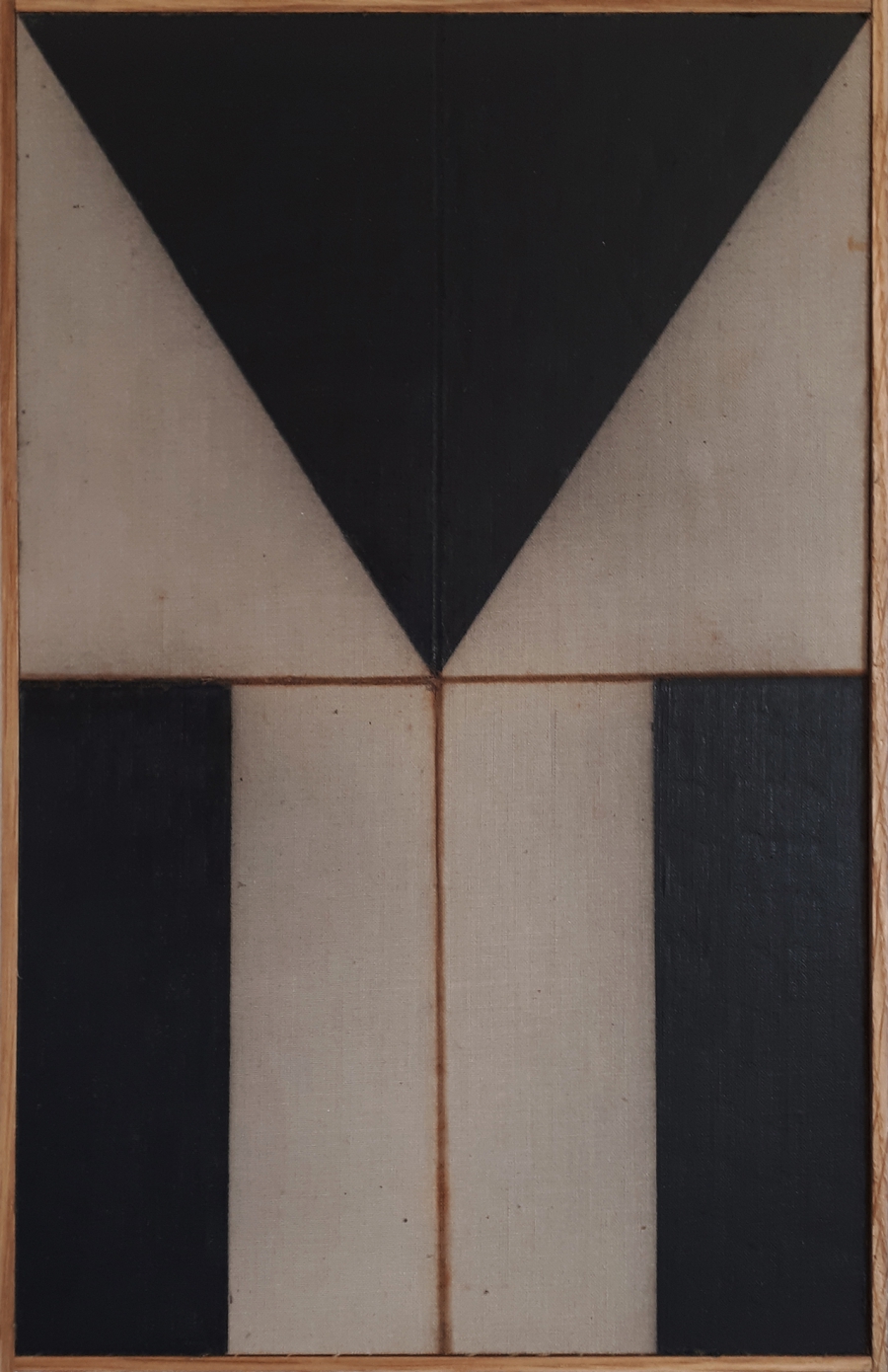 Frank Van Hiel (BE)
Zonder titel (2019), potlood op doek op paneel, 35,5 x 22,5 cm
Untitled (2019), pencil on canvas on panel, 35,5 x 22,5 cm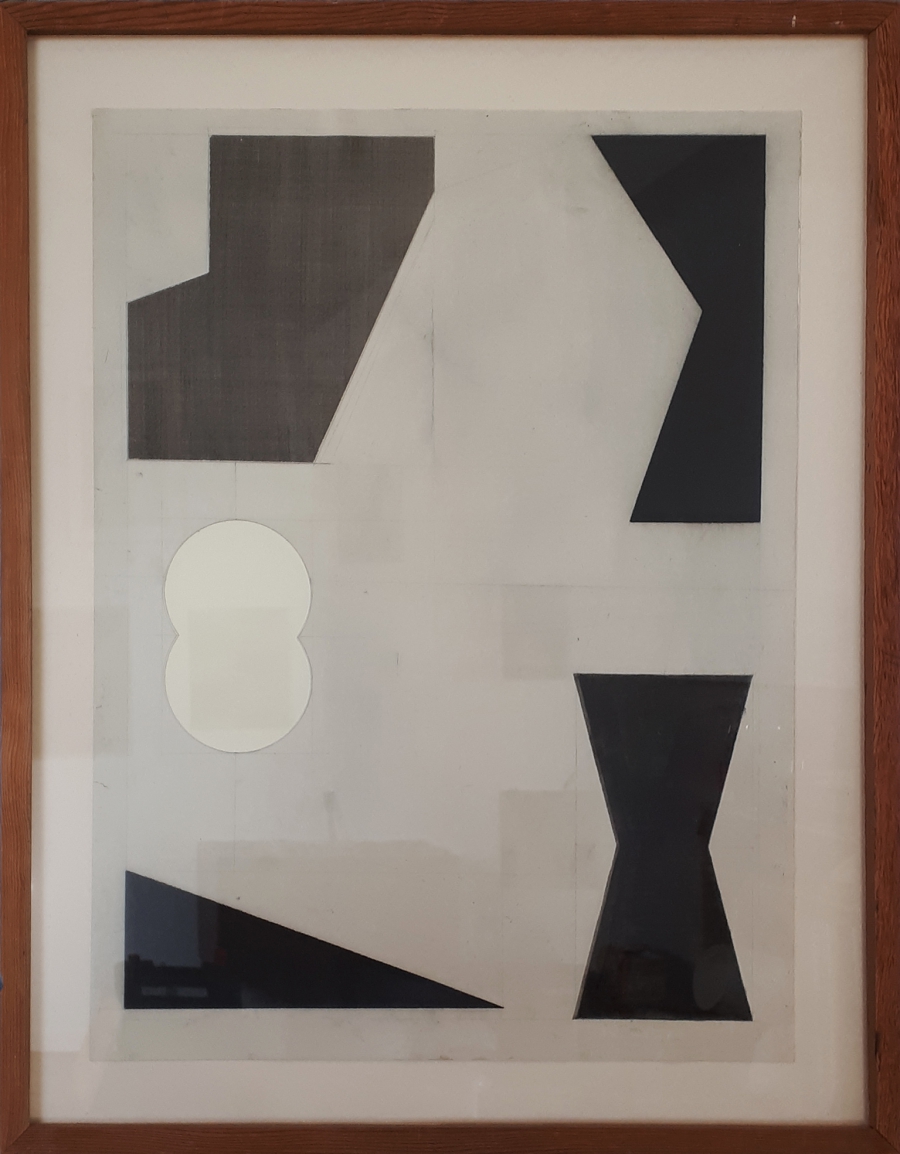 Frank Van Hiel (BE)
Zonder titel (2017), potlood en inkt op papier, 63 x 47 cm
Untitled (2017), pencil and ink on paper, 63 x 47 cm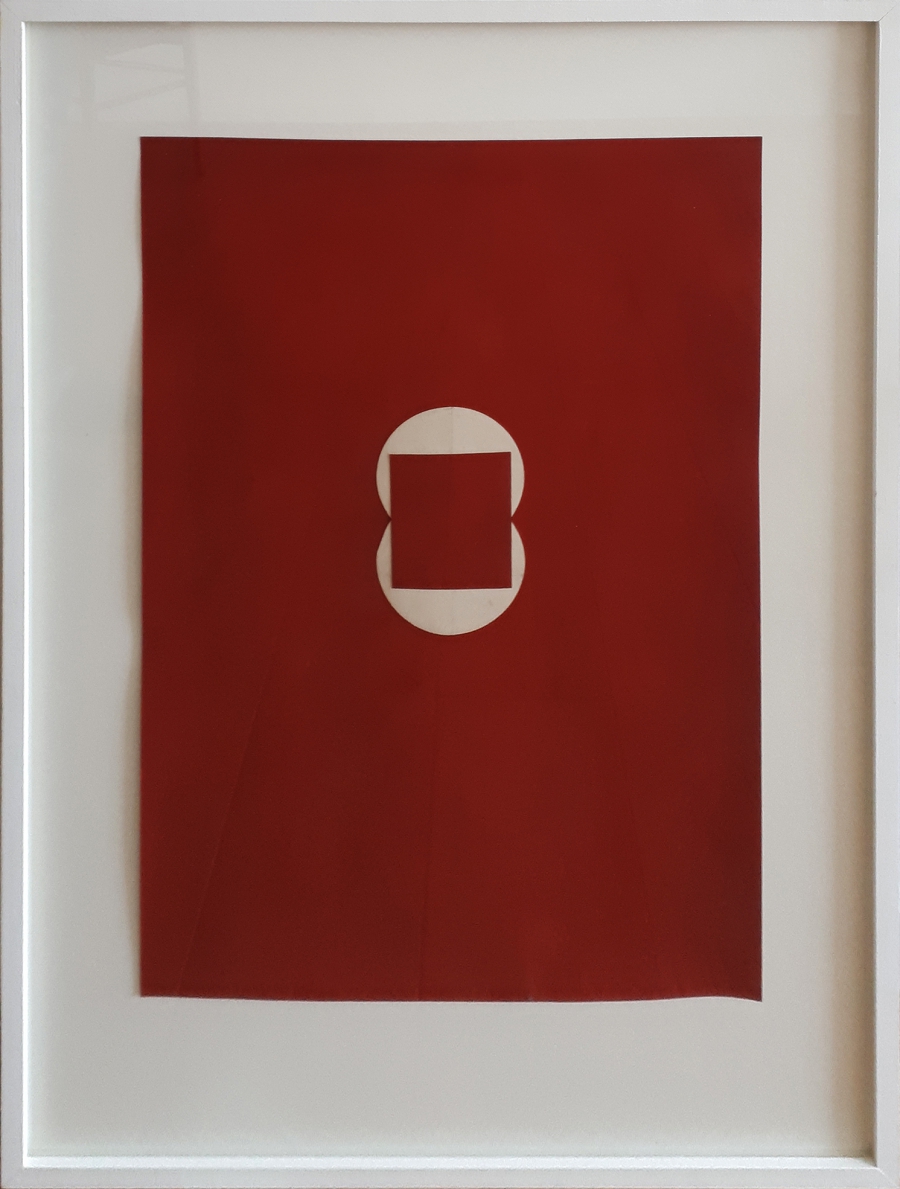 Frank Van Hiel (BE)
Zonder titel (2017), potlood en vinylverf op papier, 58 x 40 cm
Untitled (2017), pencil and vinylpaint on paper, 58 x 40 cm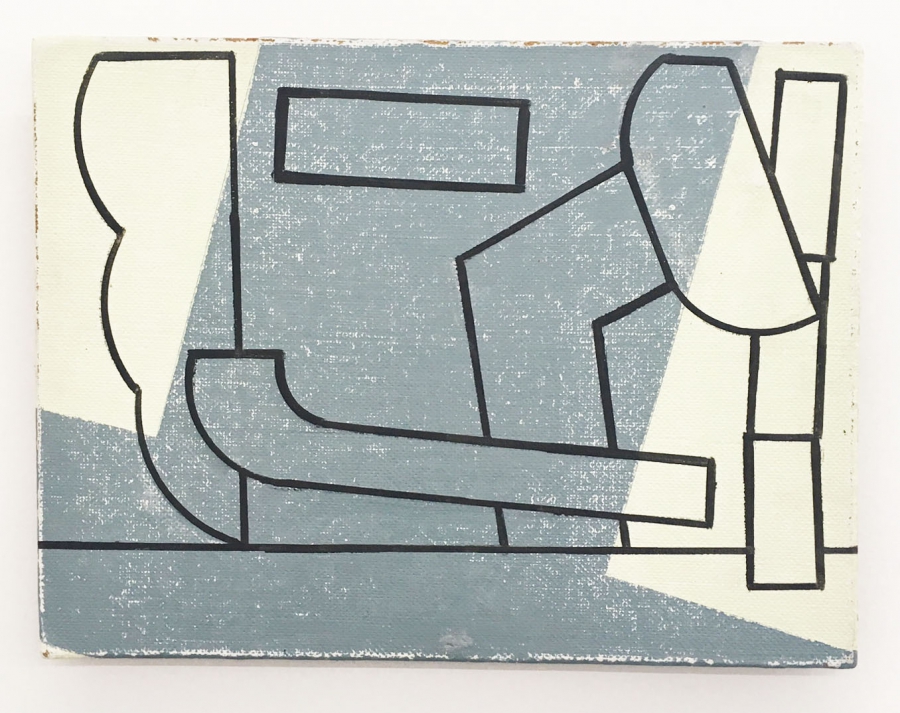 Mario De Brabandere (BE)
Zonder titel [GDSNR321] - (2014), olieverf op paneel, 30 x 39,7 cm
Untitled [GDSNR321] - (2014), oil on panel, 30 x 39,7 cm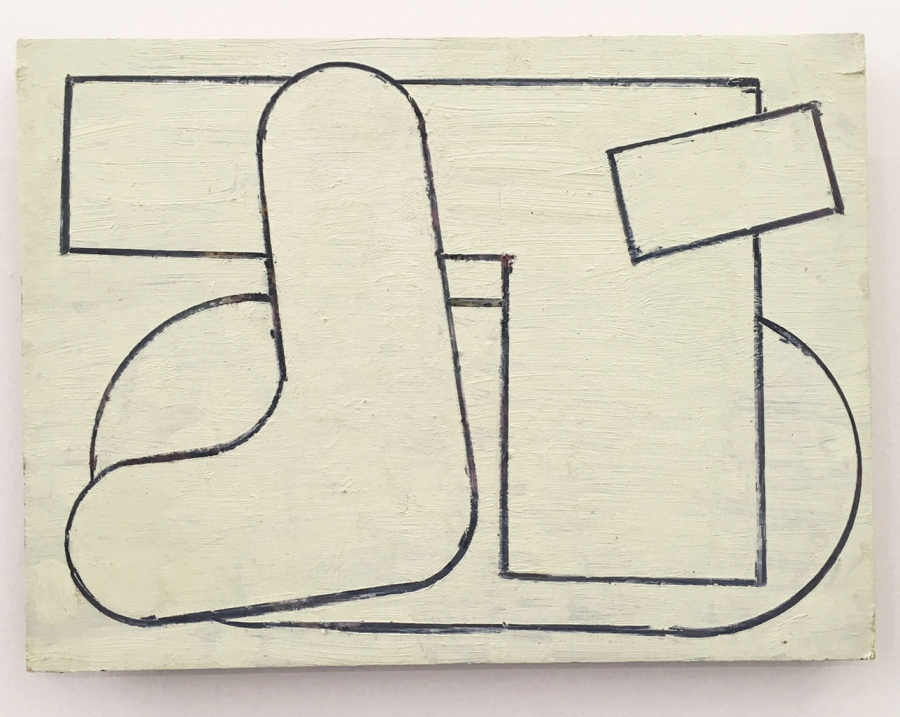 Mario De Brabandere (BE)
Zonder titel [GDSNR420] - (2014), olieverf op paneel, 30 x 40 cm
Untitled [GDSNR420] - (2014), oil on panel, 30 x 40 cm


Mario De Branbandere (BE)
Zonder titel (GDSNR240), acryl op karton, 58,4 x 30 cm
Untitled (GDSNR240), acrylic on cardboard, 58,4 x 30 cm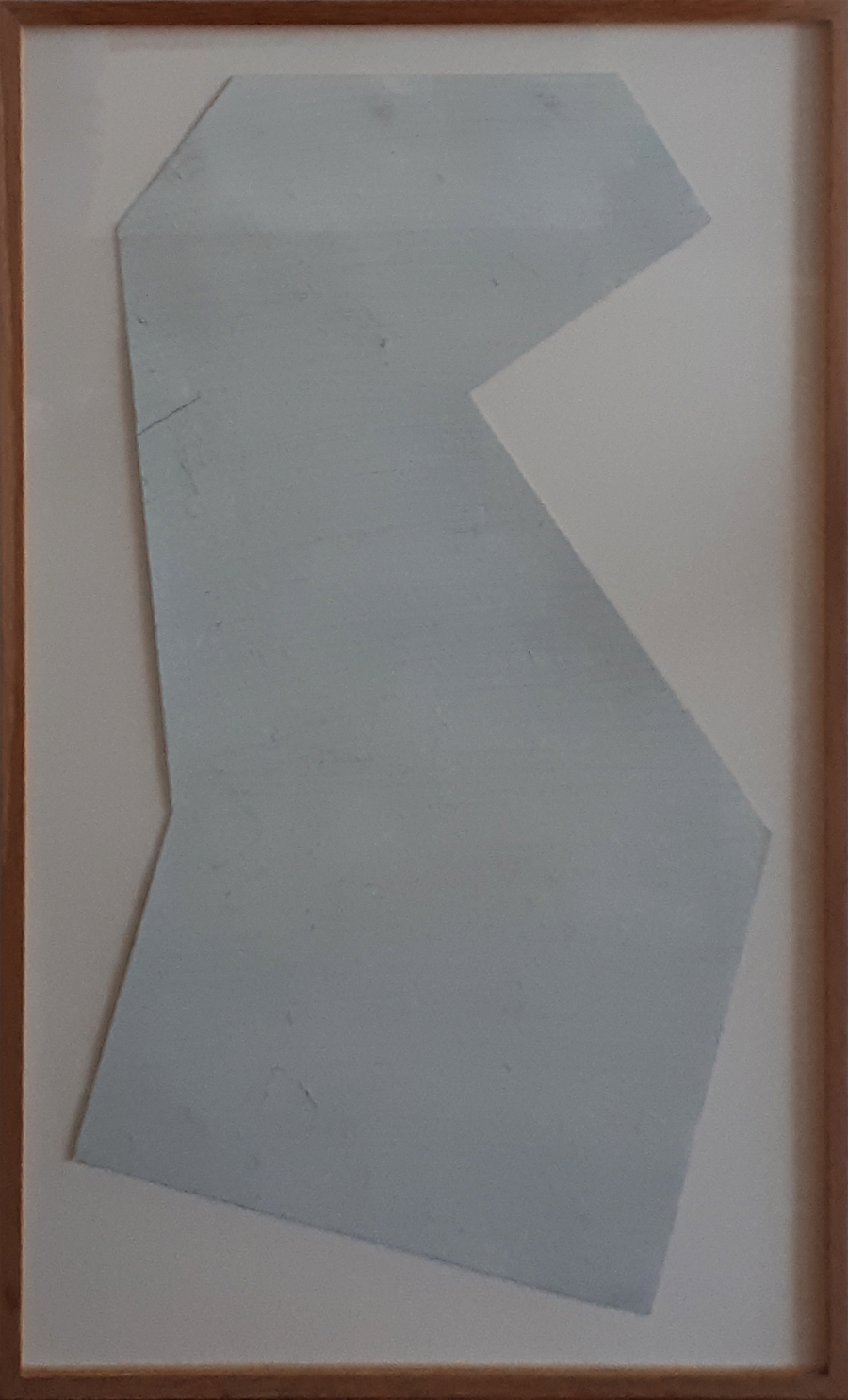 Mario De Branbandere (BE)
Zonder titel (GDSNR159), acryl op karton, 85 x 51,5 cm
Untitled (GDSNR159), acrylic on cardboard, 85 x 51,5 cm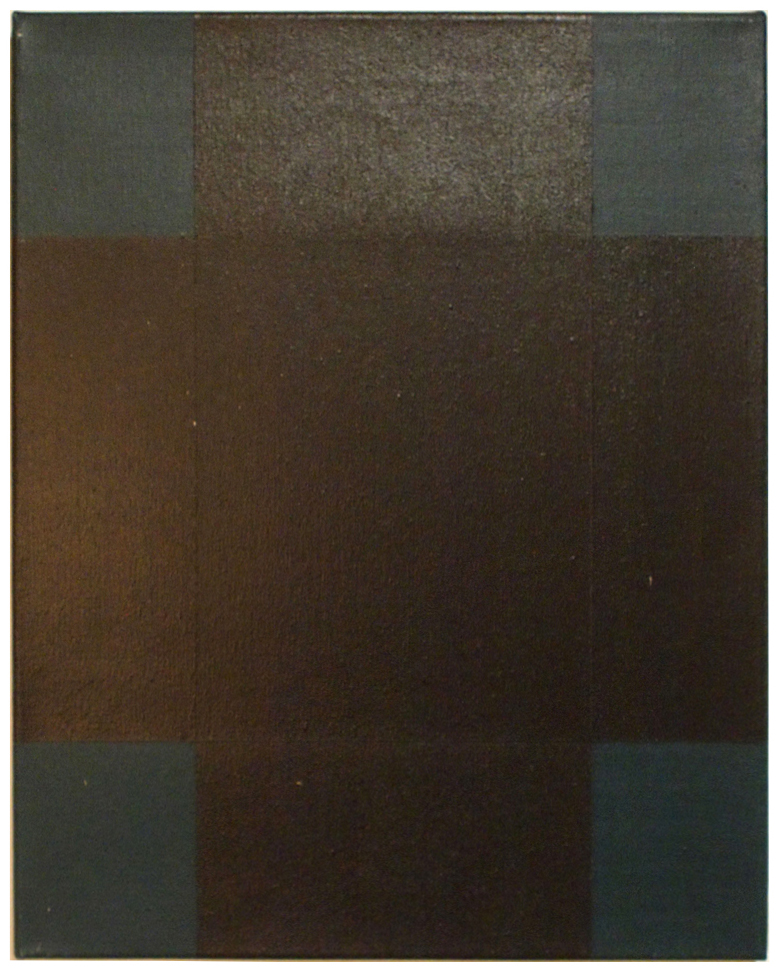 Noël Drieghe
Zonder titel (dec. 1992), acryl op doek , 40 x 32 cm
Untitled (Dec. 1992) acrylic on linen, 40 x 32 cm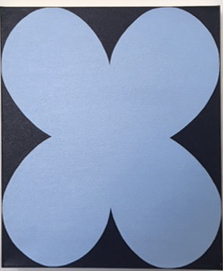 Noël Drieghe
Zonder titel (nov. 1999) acryl op doek , 40 x 32 cm
Untitled (Nov. 1999) acrylic on linen, 40 x 32 cm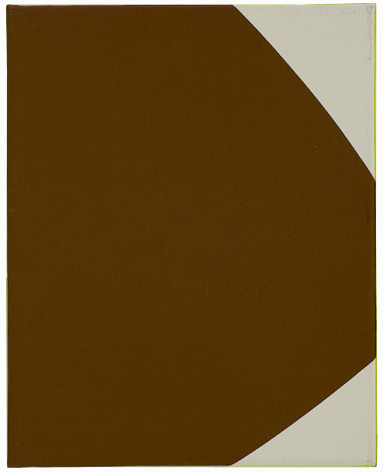 Noël Drieghe (BE)
Zonder titel (dec. 1992), acryl op doek, 40 x 30 cm
Untitled (Dec. 1992), acrylic on canvas, 40 x 30 cm

Noël Drieghe (BE)
Zonder titel (sept. 2009), acryl op doek, 96 x 60 cm
Untitled (Sept. 2009), acrylic on canvas, 96 x 60 cm
11 mei t/m 15 juni / May 11 - June 15
Jus Juchtmans (BE) - 'What a coincidence?' - recente schilderijen / recent paintings
Henric Borsten (NL) - '3 + 4 works'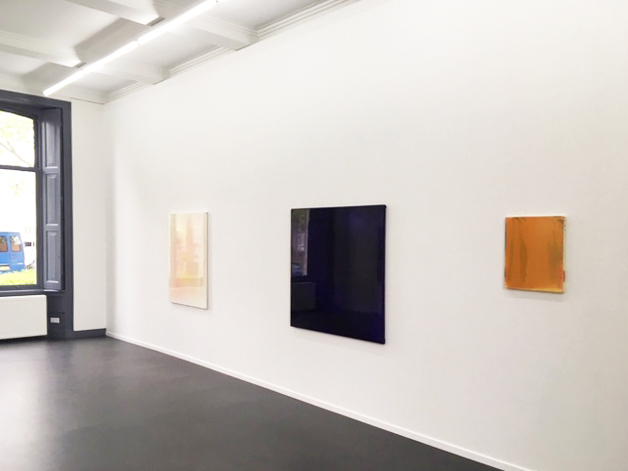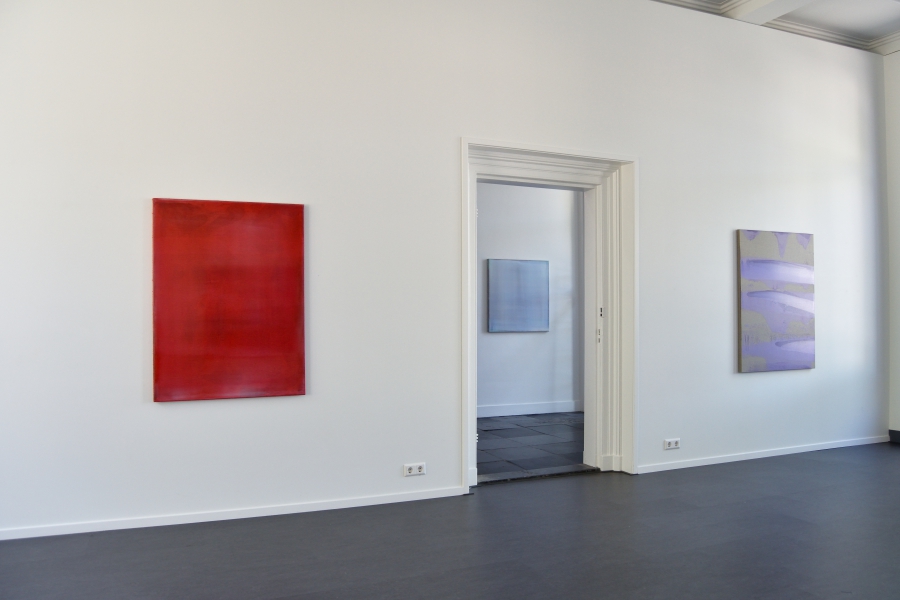 Jus Juchtmans, zaaloverzichten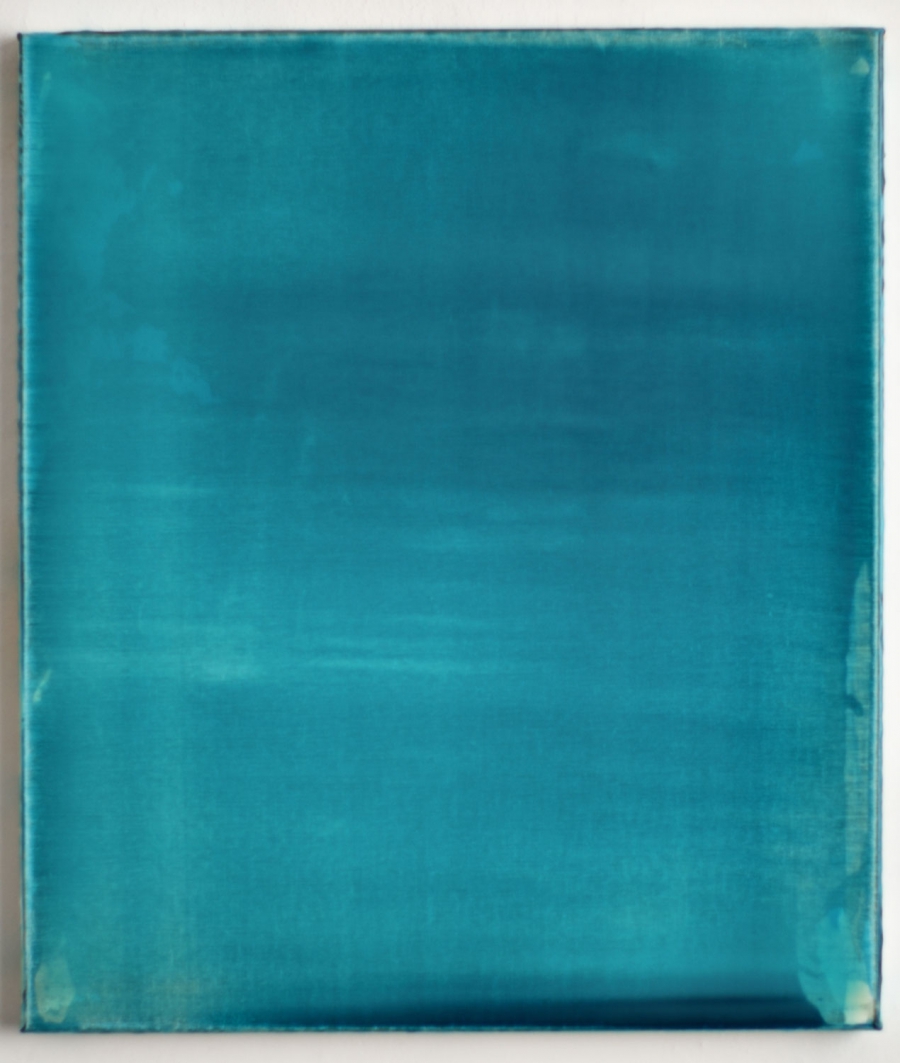 Jus Juchtmans # 20170125 (2017)
Acryl op linnen / acrylic on linen, 70 x 60 cm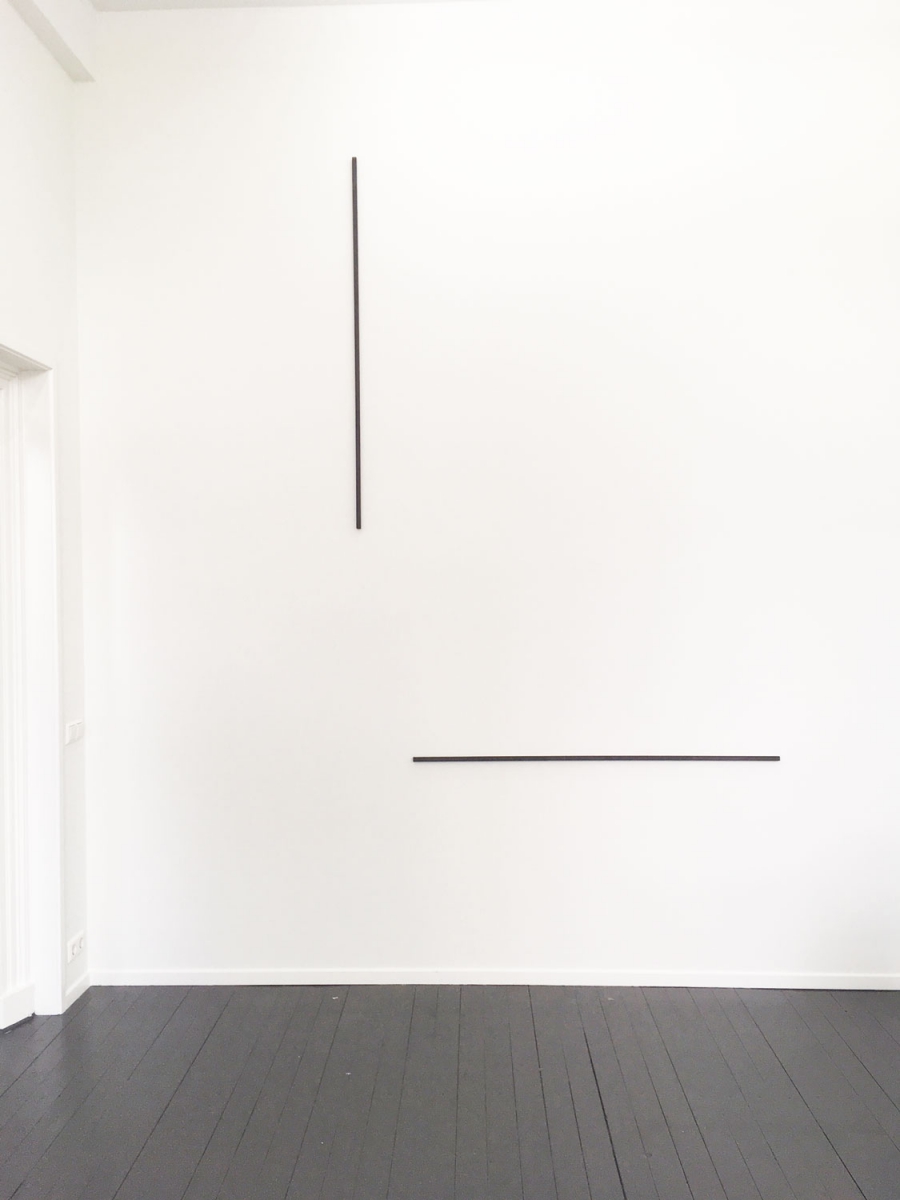 Henric Borsten, '2 x grafiet' (2019)
Grafiet (graphite), 239,7 x 168,3 x 1,7 cm


Het oeuvre van Henric Borsten (NL) kenmerkt zich (in al zijn diversiteit) altijd op eenzelfde wijze.
Met een minimum aan beeldende middelen wordt een beeldende présence gerealiseerd die het associatief proces van de beschouwer een zekere richting op stuurt.
The oeuvre of Henric Borsten (NL) is always characterized (in all its diversity) in the same way.
With a minimum of visual means a visual presence is realized that directs the associative process of the viewer in a certain direction.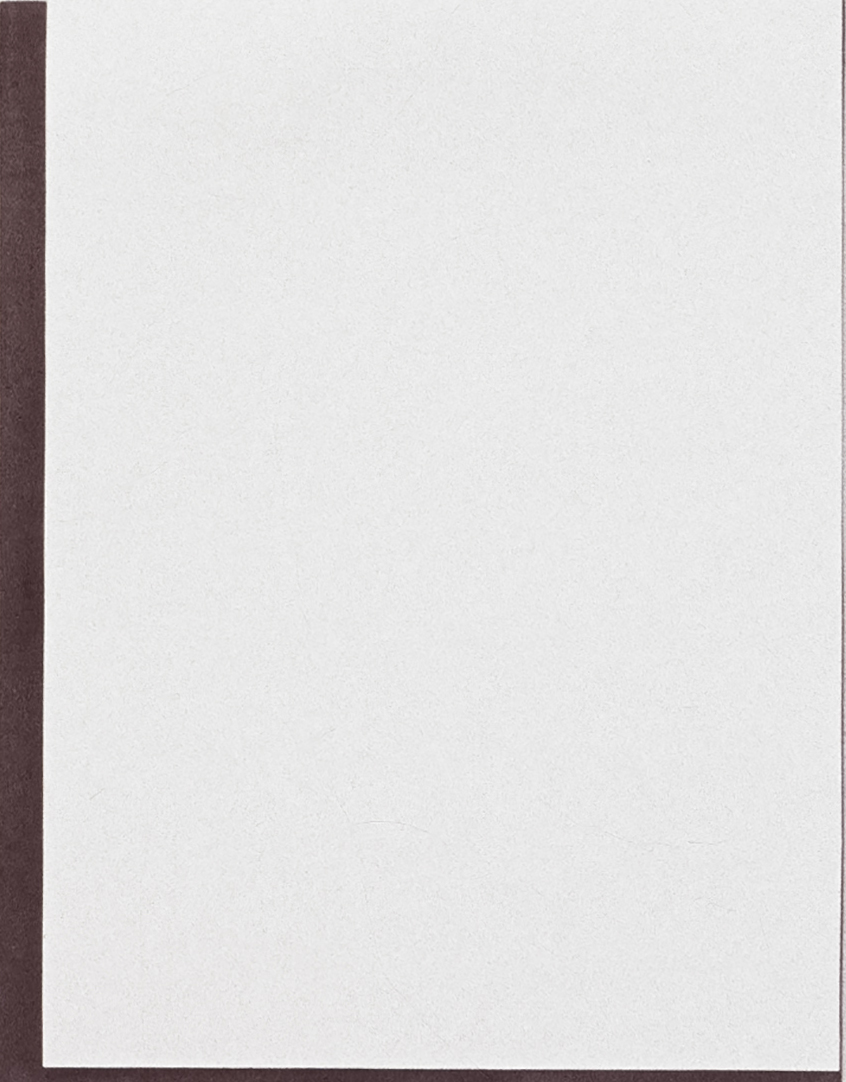 Henric Borsten
Lood/papier (2004), Lead/paper (2004), 260 x 200 x 1 mm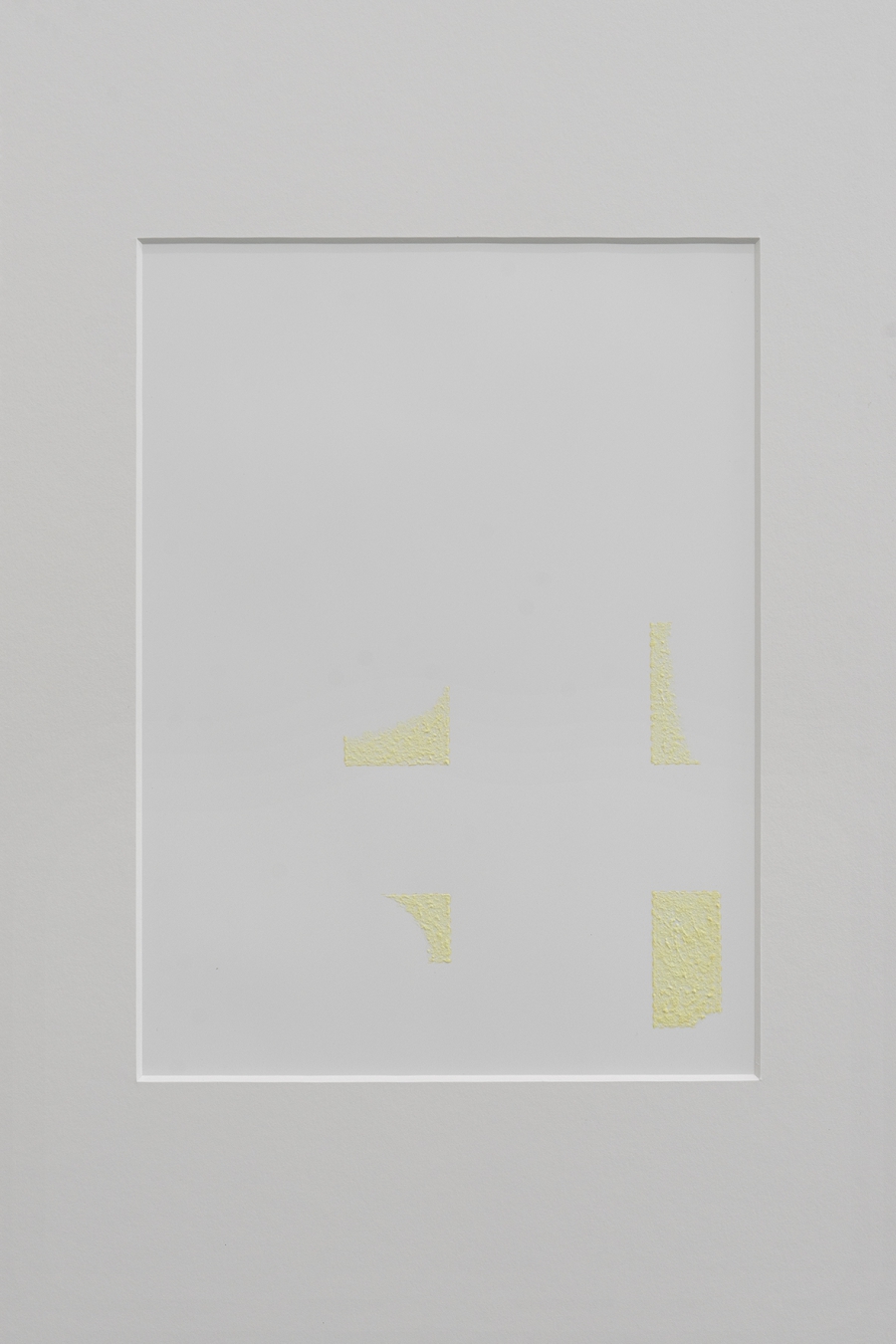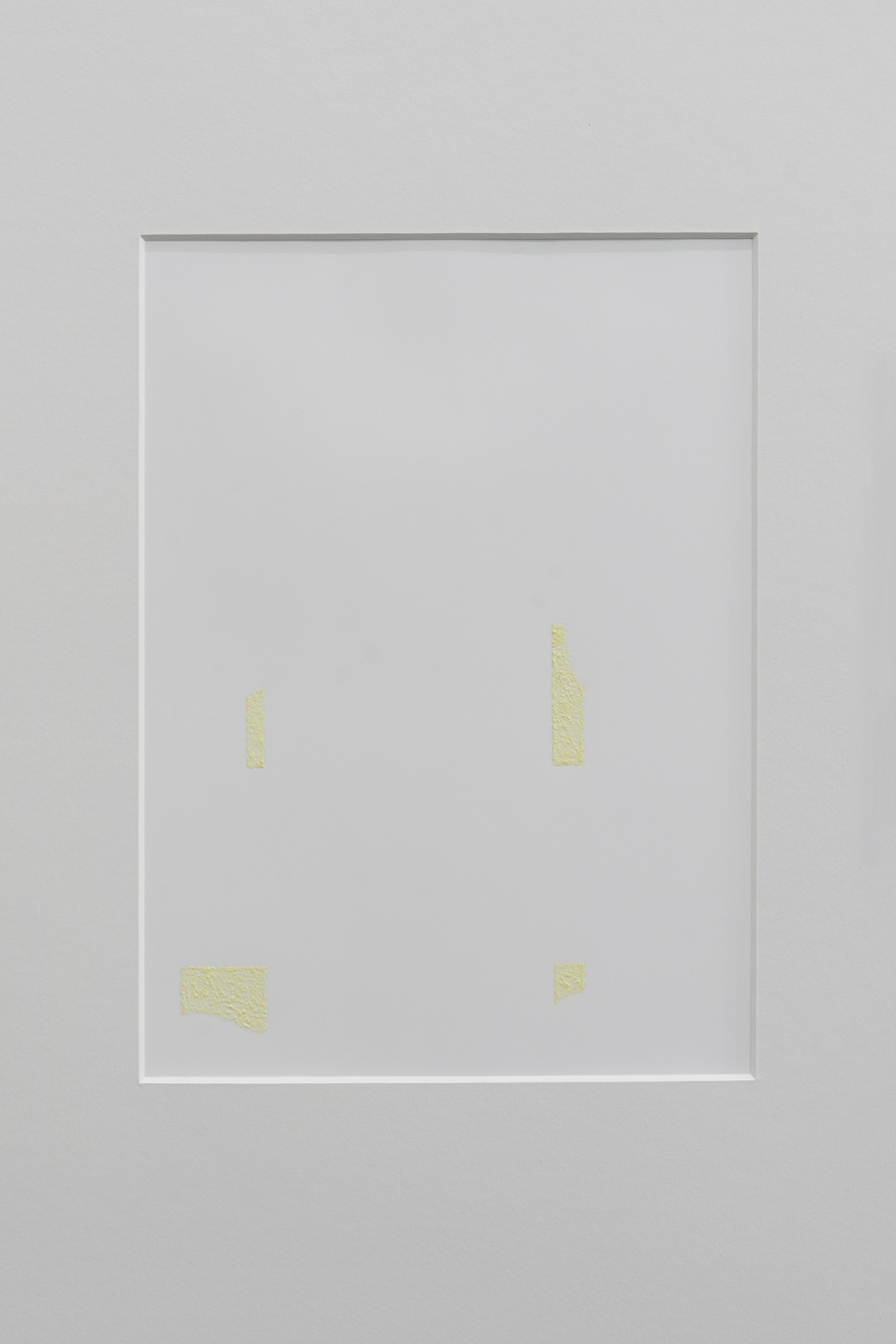 Henric Borsten Henric Borsten
Zwavel I' (2015), ei tempera op kunsstof drager, 26 x 19 cm Zwavel II' (2015), ei tempera op kunsstof drager, 26 x 19 cm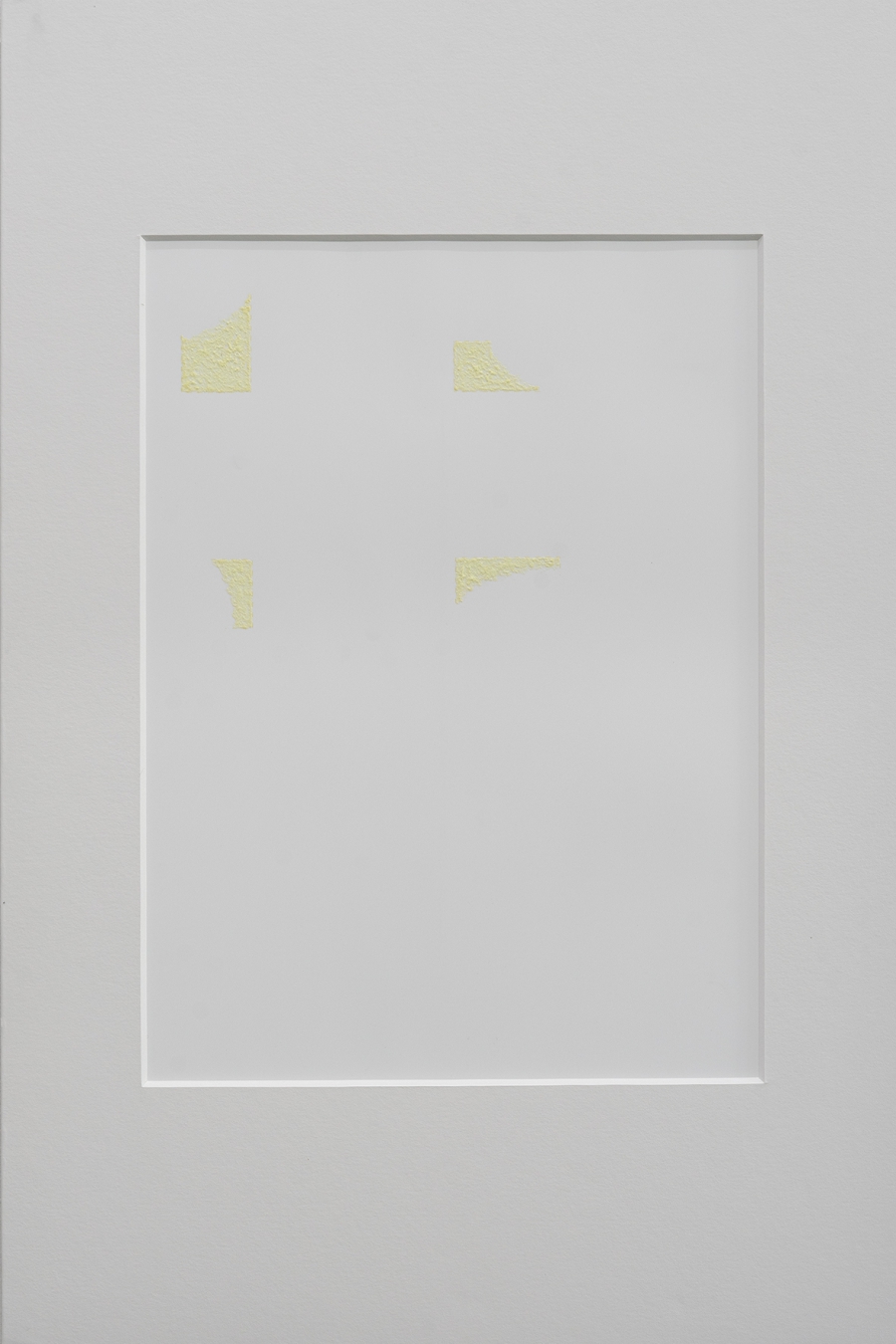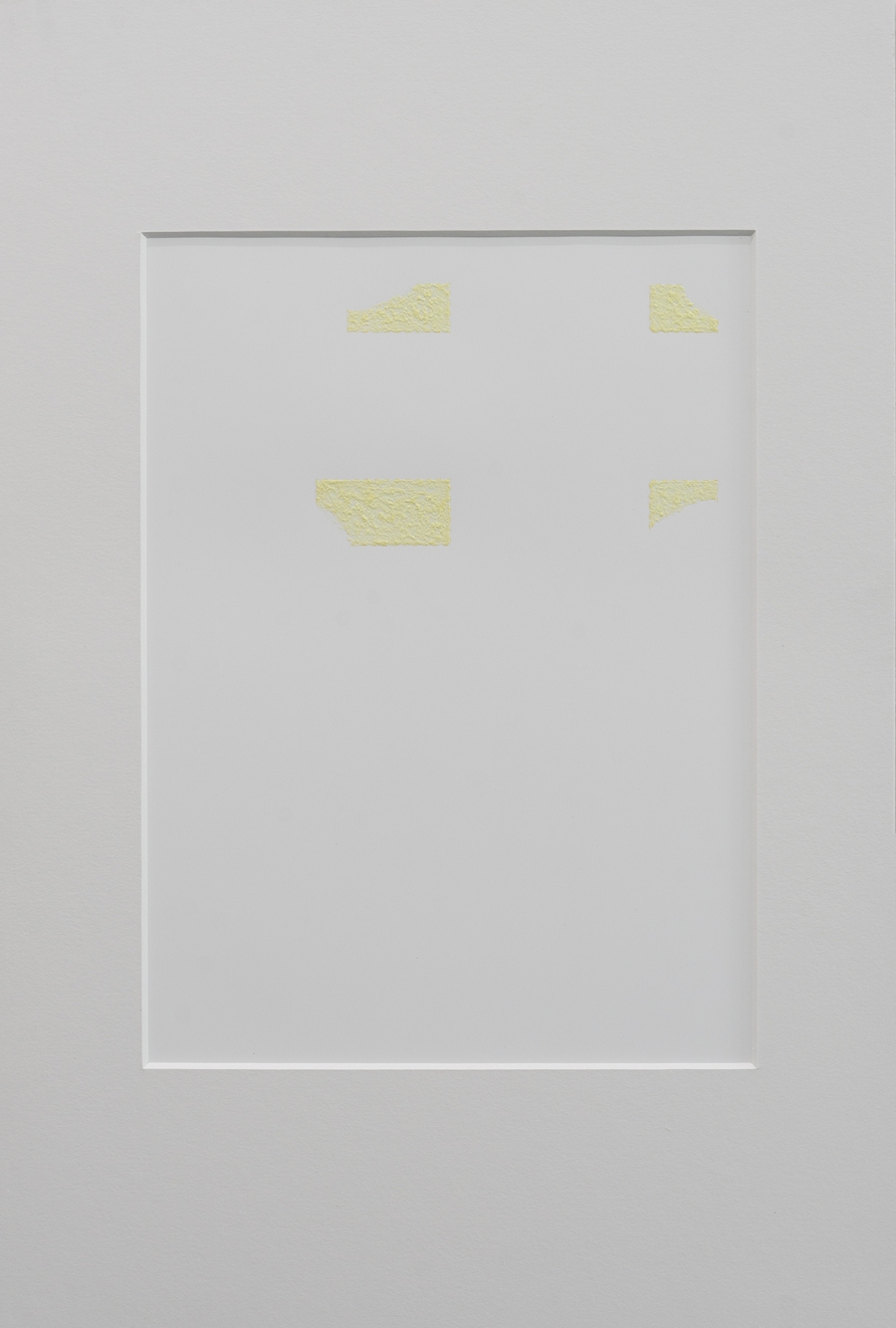 Henric Borsten Henric Borsten
Zwavel III' (2015), ei tempera op kunsstof drager, 26 x 19 cm Zwavel IV' (2015), ei tempera op kunsstof drager, 26 x 19 cm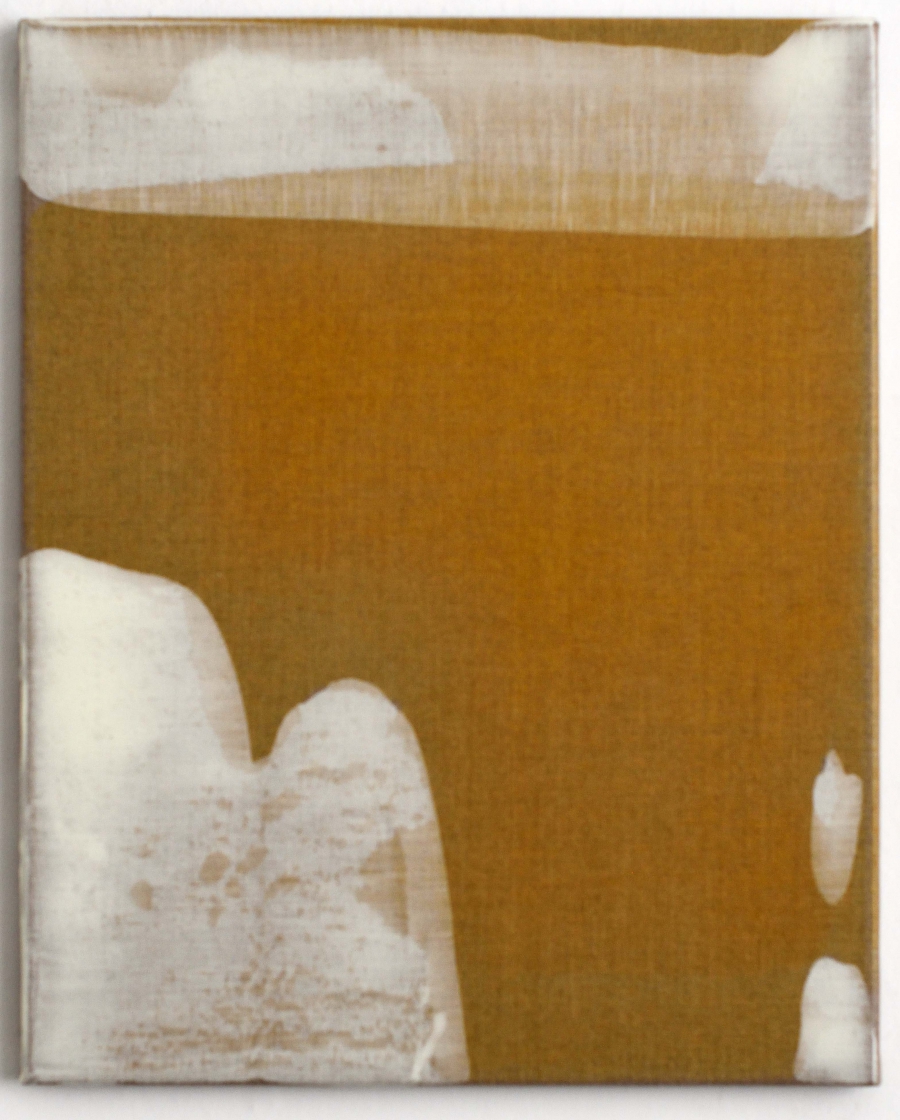 Jus Juchtmans (BE) - # 20181222 (2018)
Acryl op linnen / acrylic on linen - 50 x 40 cm
22 juni t/m 20 juli / June 22 - July 20
'4+4' Groepstentoonstelling / Groupshow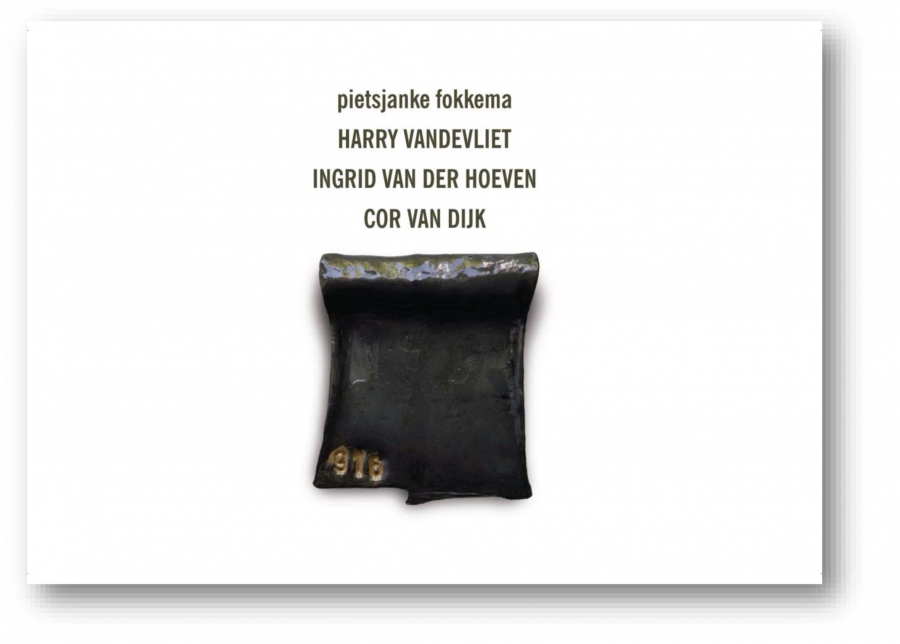 ZAAL
Cor van Dijk (NL)
Ingrid van der Hoeven (NL)
pietsjanke fokkema (NL)
KABINET
Harry Vandevliet (NL)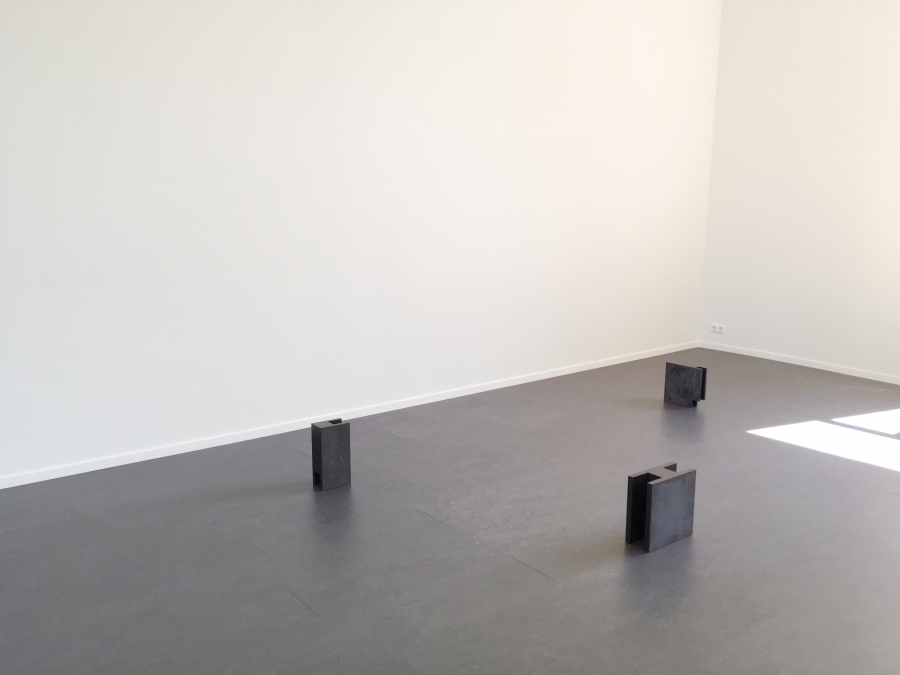 Cor van Dijk - zaaloverzicht/overview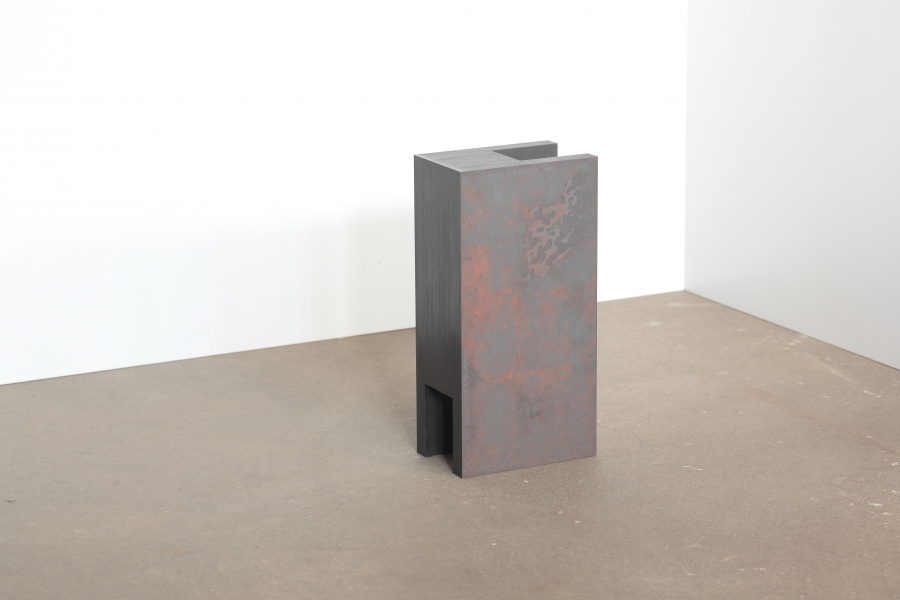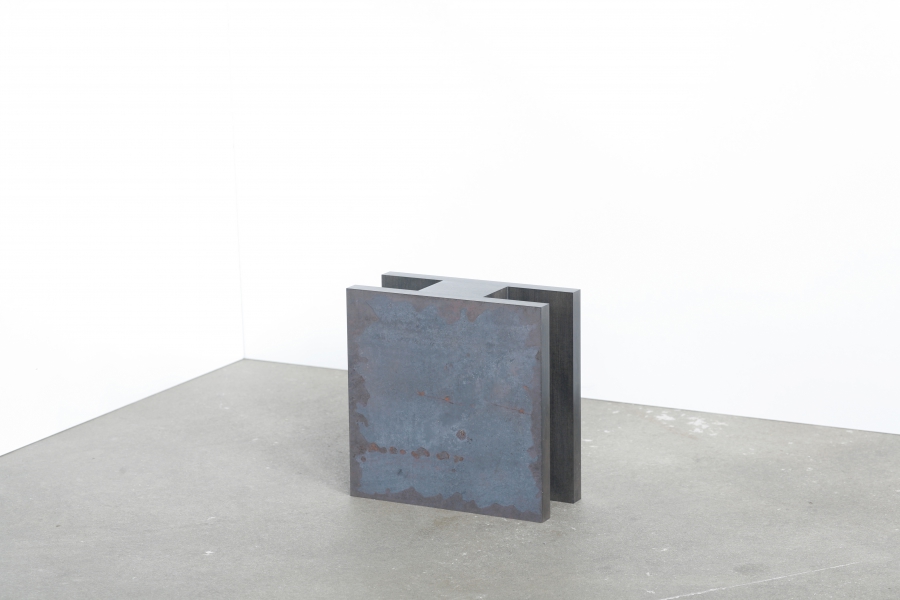 Cor van Dijk Cor van Dijk Zonder titel (2014), staal, 32 x 16 x 10 cm Zonder titel (2017), staal, 28,8 x 28,8 x 12 cm
Untitled (2014), steel, 32 x 16 x 10 cm Untitled (2017), steel, 28,8 x 28,8 x 12 cm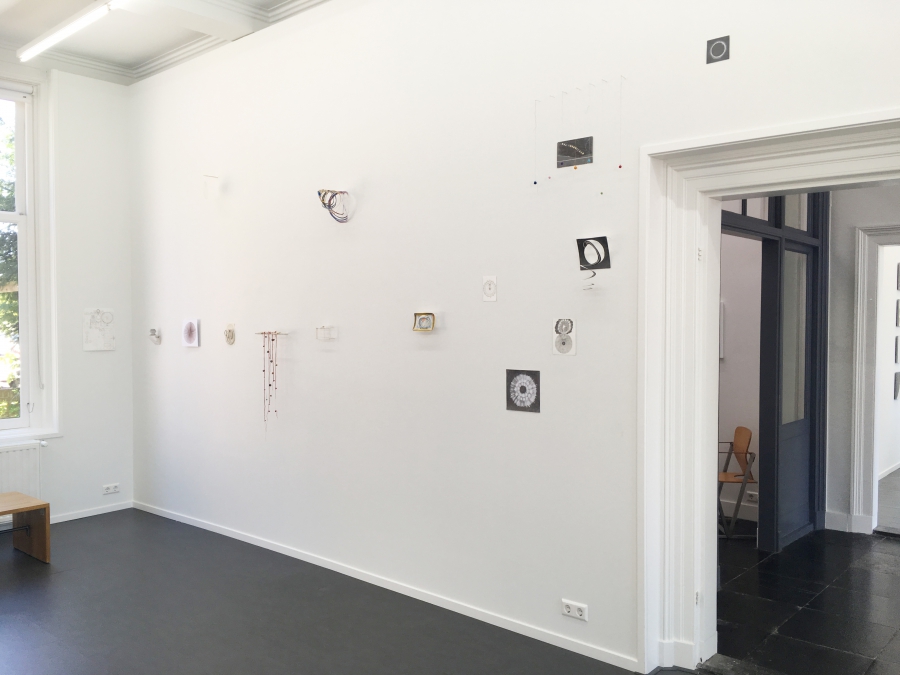 pietsjanke fokkema - overzicht/ overview 'ORDO UNIVERSI'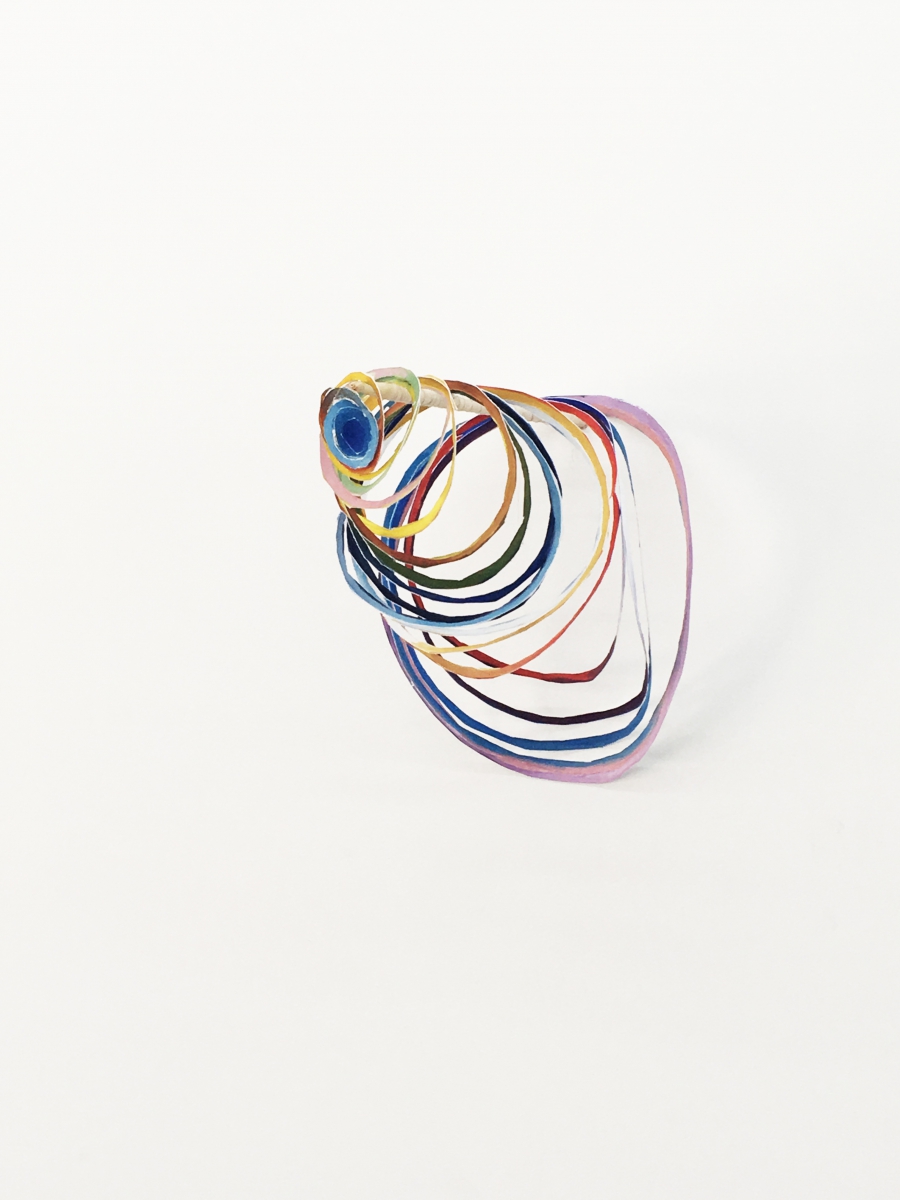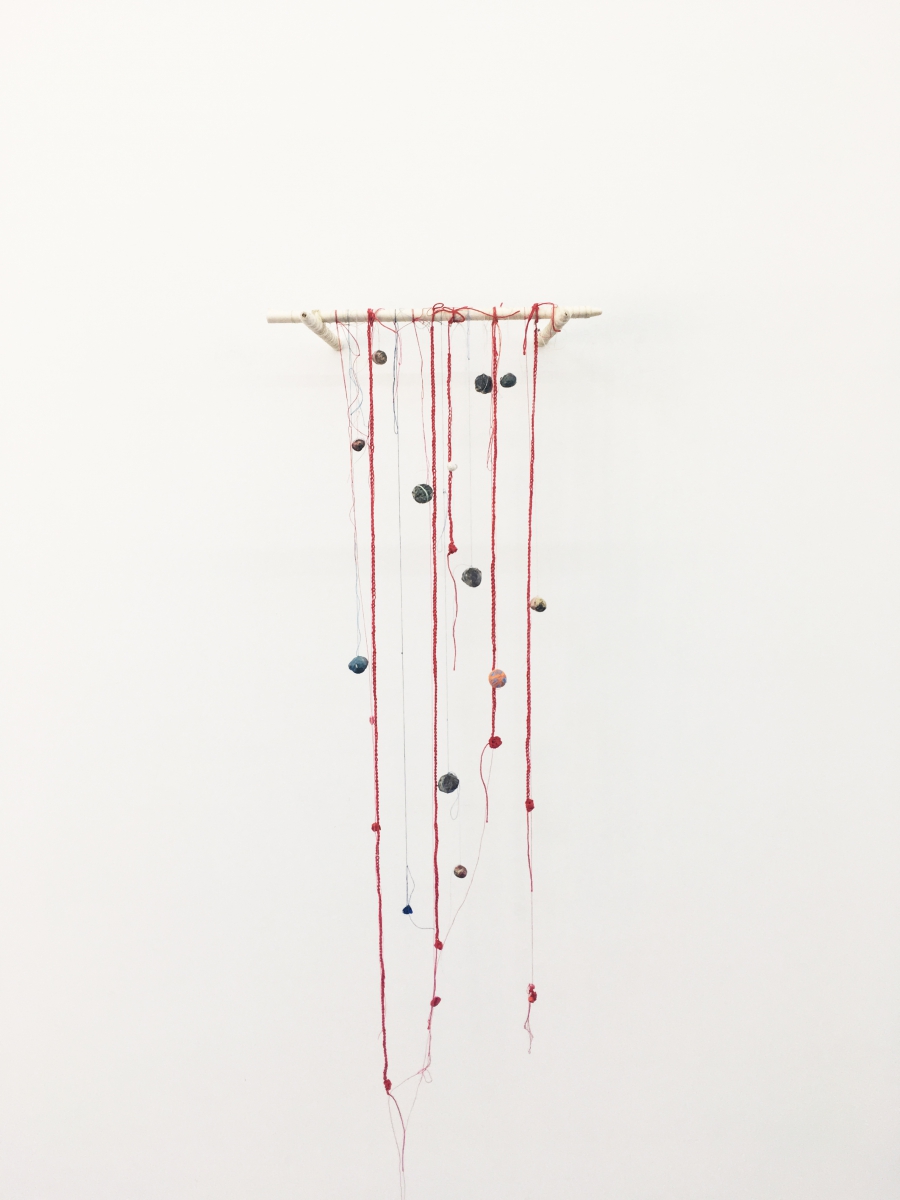 pietsjanke fokkema pietsjanke fokkema
'Spiraal' (2018), gouache op papier, 21 x 21 x 19 cm 'Following the red line' (2019), papier en draad, 72 x 26 x 14 cm
'Spiral' (2018), gouache on paper, 21 x 12 x 19 cm 'Following the red line' (2019), paper and thread, 72 x 26 x 14 cm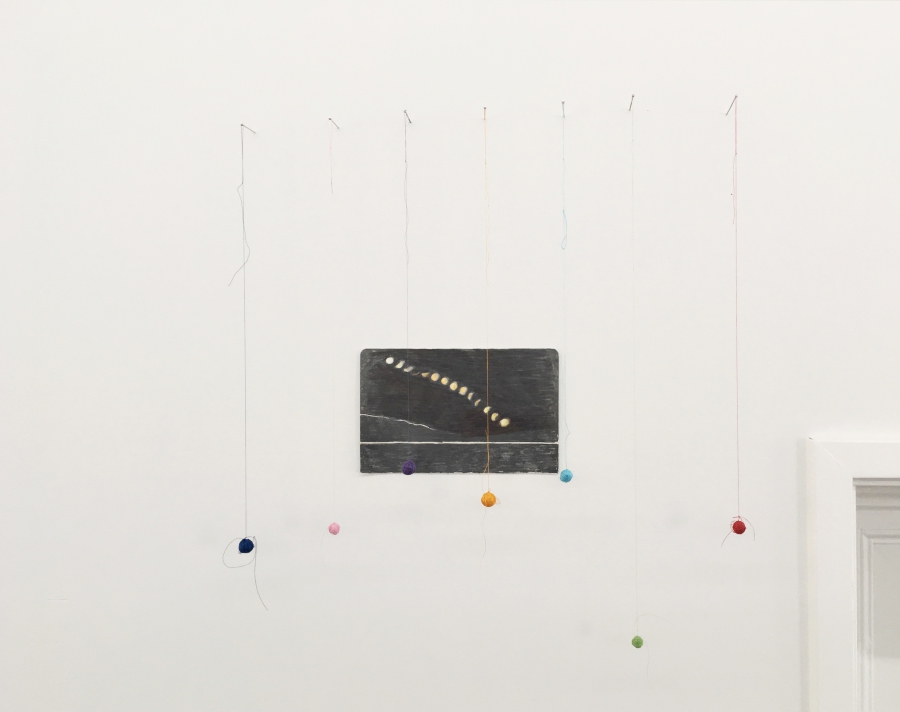 pietsjanke fokkema
'Bloedmaanbaan' (2019), kleurpotlood op papier (13 x 20,5 cm), gekleurd draad
'Bloodmoon orbit' (2019), coloured pencil on paper (13,5 x 20,5 cm), colored thread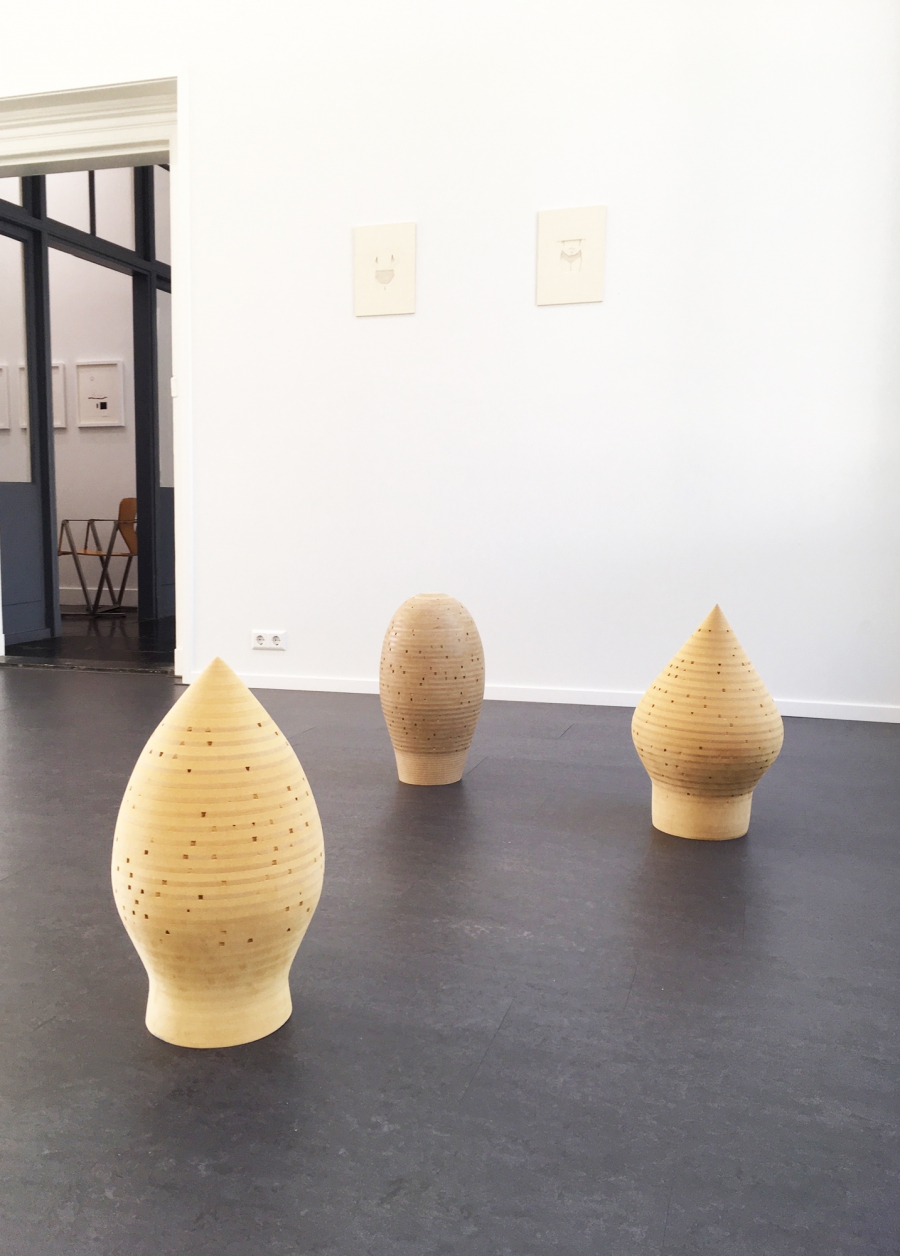 Ingrid van der Hoeven
'Kayon I' (2000), zachtboard, gaatjesboard (softboard, perforated board), 29 x 29 x 52 cm
'Kayon V' (2000), zachtboard, gaatjesboard (softboard, perforated board), 33 x 33 x 52 cm
'Kayon III' (2006) isofloor, hardboard, 28 x 28 x 53 cm

Ingrid van der Hoeven
'Dichtbij # 1' (2019), zuurvrij karton, balsahout, 33 x 24 cm' 'Dichtbij # 2' (2019), zuurvrij karton, balsahout, 33 x 24 cm
'Near # 1' (2019) acid-free cardboard, balsa wood, 33 x 24 cm 'Near # 2' (2019), acid free cardboard, balsa wood, 33 x 24 cm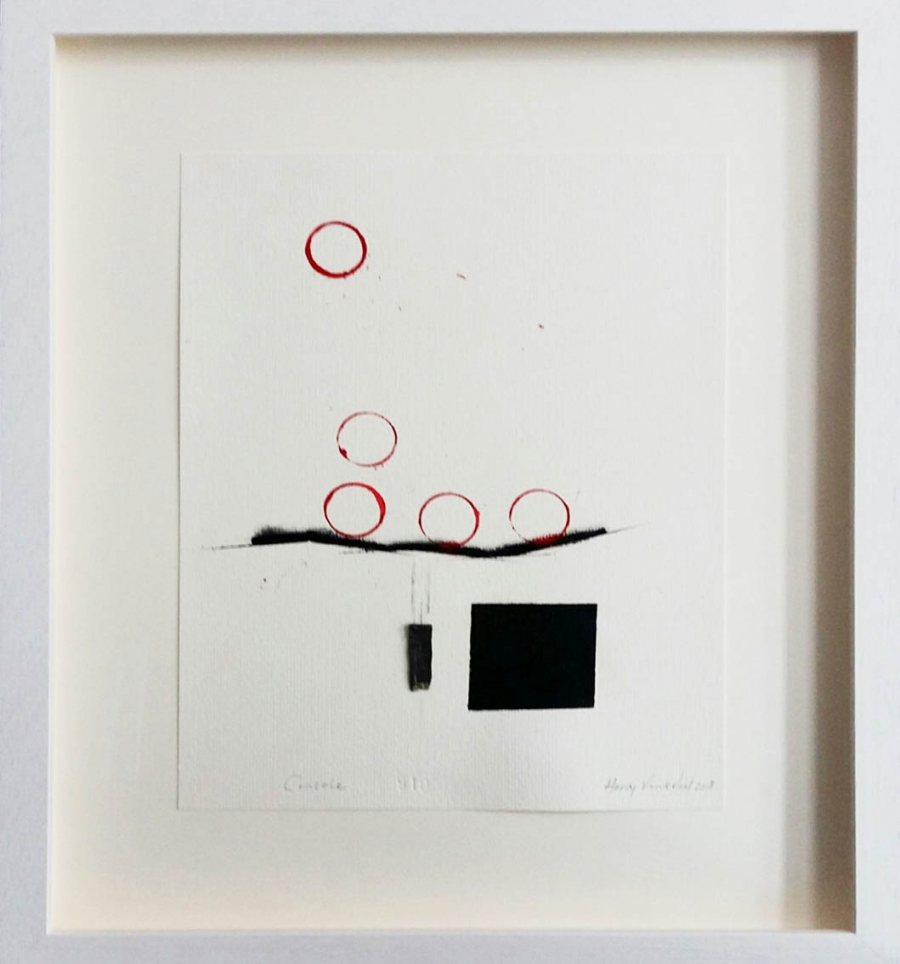 Harry Vandevliet
'Console # 910' (2018), mixed media op papier, 48 x 40 cm
'Console # 910' (2018), mixed media on paper, 48 x 40 cm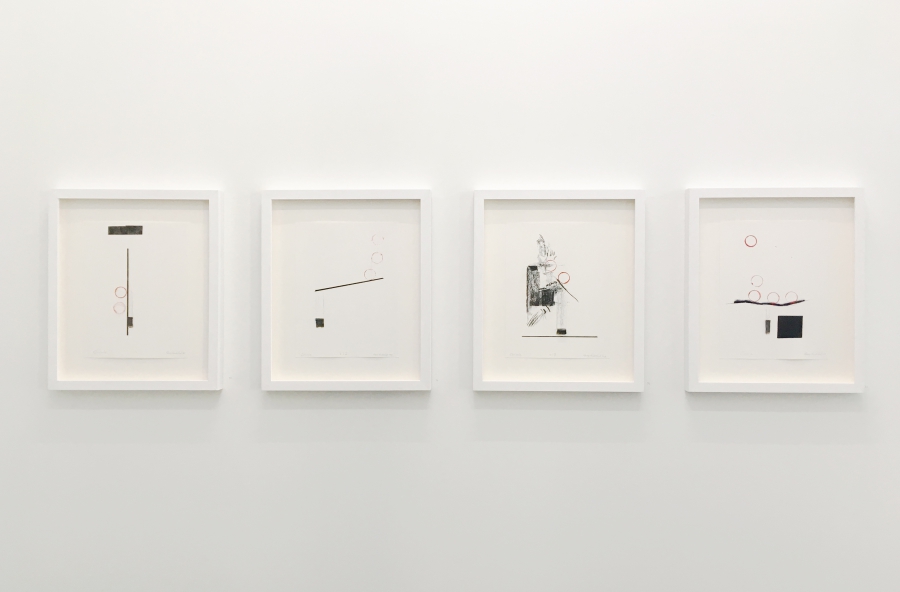 Harry Vandevliet
'Consoles # 911, # 912, # 917 en 910' (2018), mixed media op papier, 48 x 40 cm
'Consoles # 911, # 912, # 917 and # 910' (2018), mixed media on paper, 48 x 40 cm


KAMER
'SHOWROOM' - Nieuw werk en/of werk uit stock
Dave Meijer
Jus Juchtmans
P.B. Van Rossem
Mary A. Waters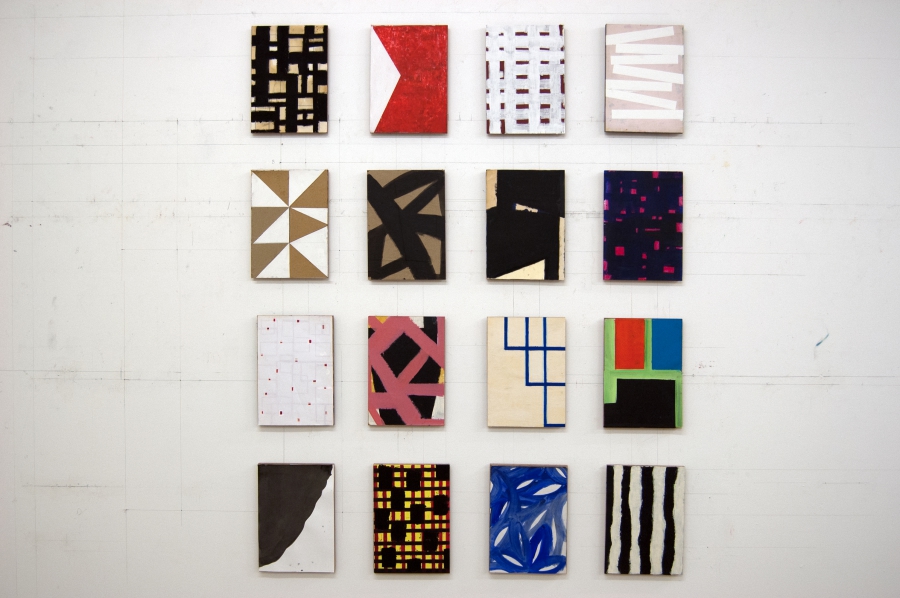 Dave Meijer
'Hoofdstuk 2 [Schetsboekbladen]' (2019), acryl op papier, plexiglas, 147 x 117 cm
'Chapter 2 [sketchbook sheets]' (2019) acrylic on paper, plexiglas, 147 x 117 cm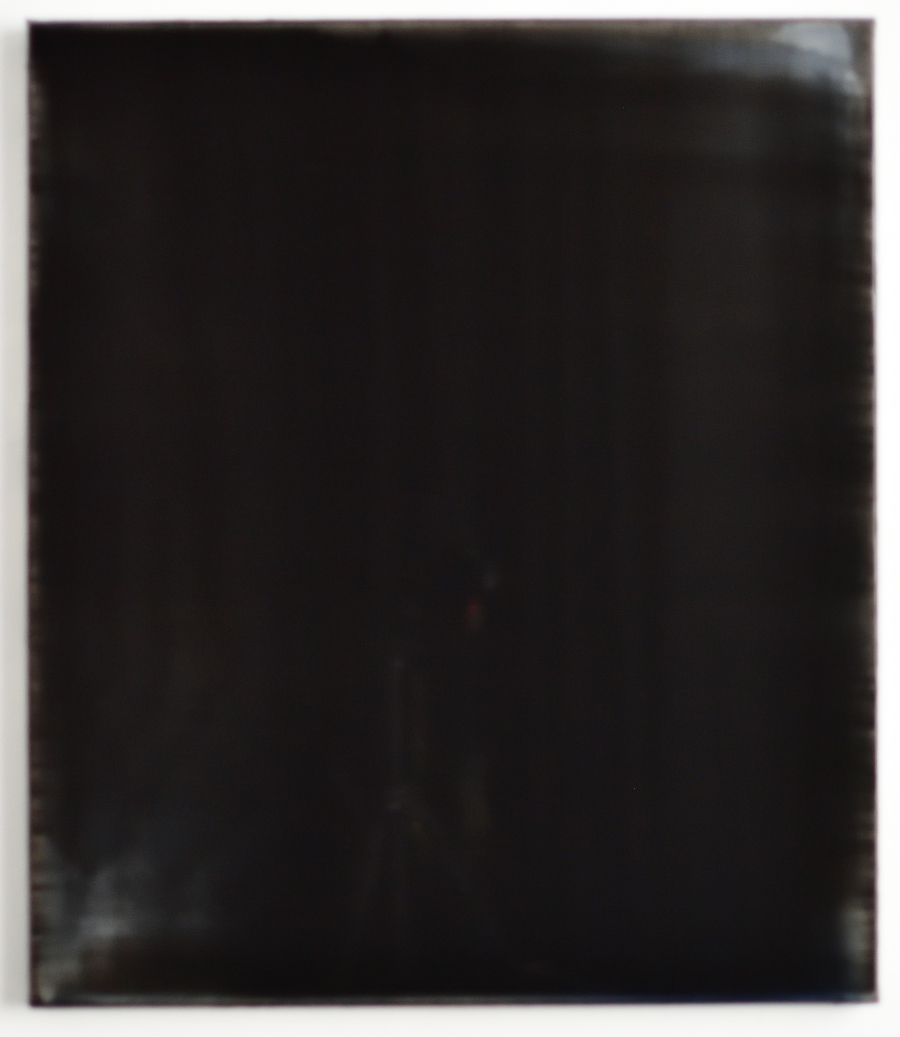 Jus Juchtmans
# 20170930, acryl op linnen, 70 x 60 cm
# 20170930, acrylic on linen, 70 x 60 cm


Jus Juchtmans
# 20190203, acryl op linnen, 50 x 40 cm
# 20190203, acrylic on linen, 50 x 40 cm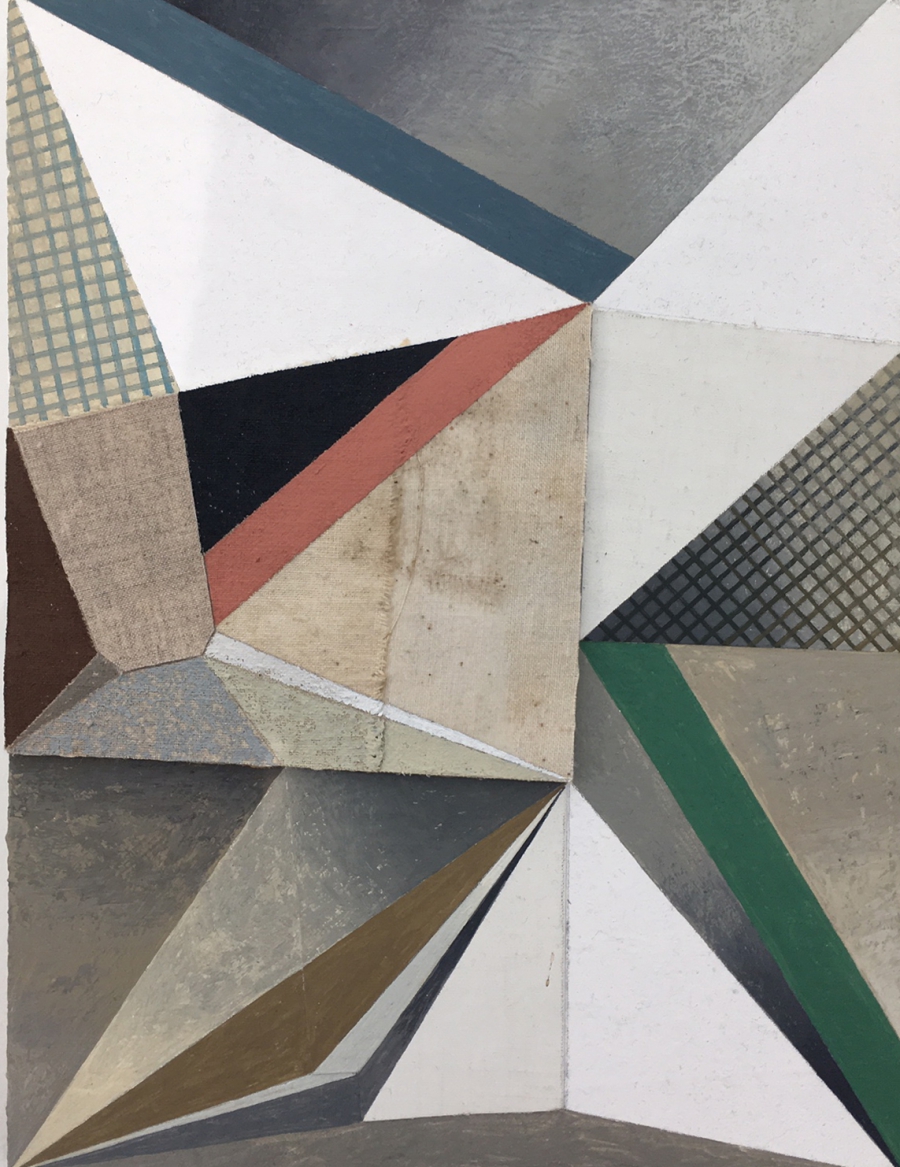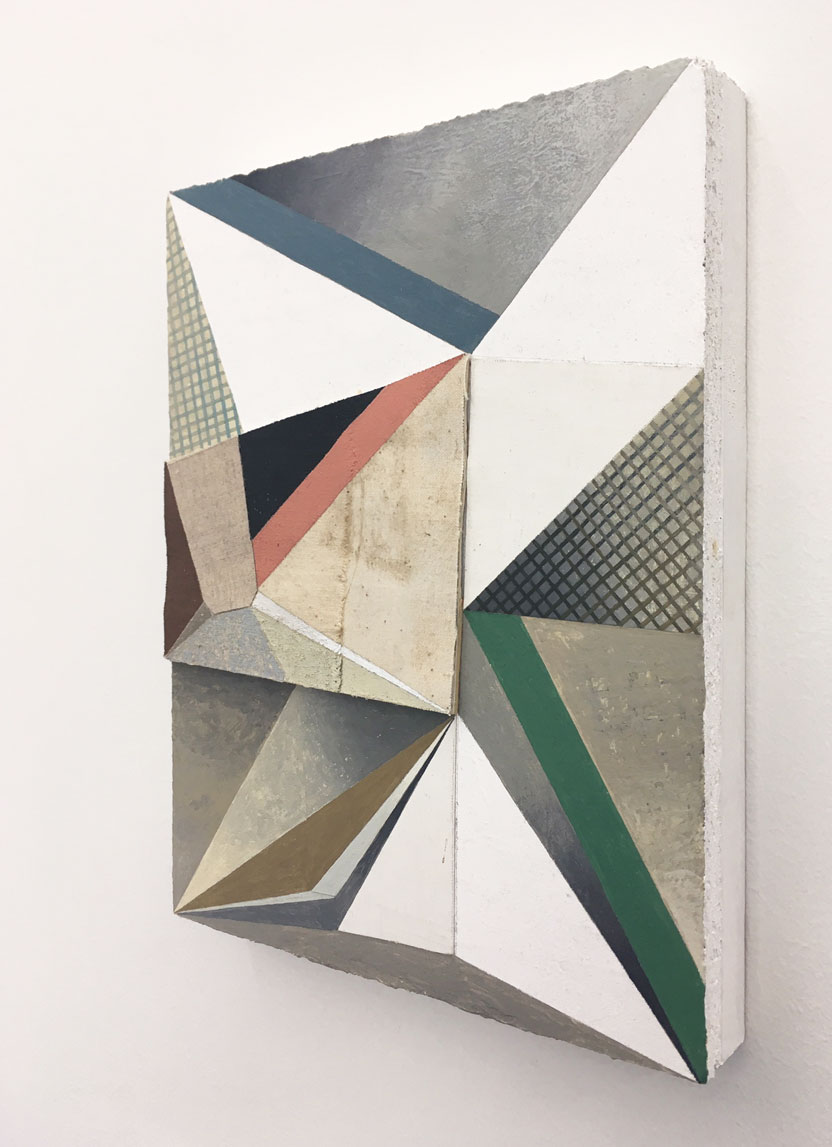 P.B. Van Rossem
Zonder titel (2015), vinylverf,canvas,katoen, hardboard, 25 x 19 cm
Untitled (2015) vinylpaint, canvas, cotton, hardboard, 25 x 19 cm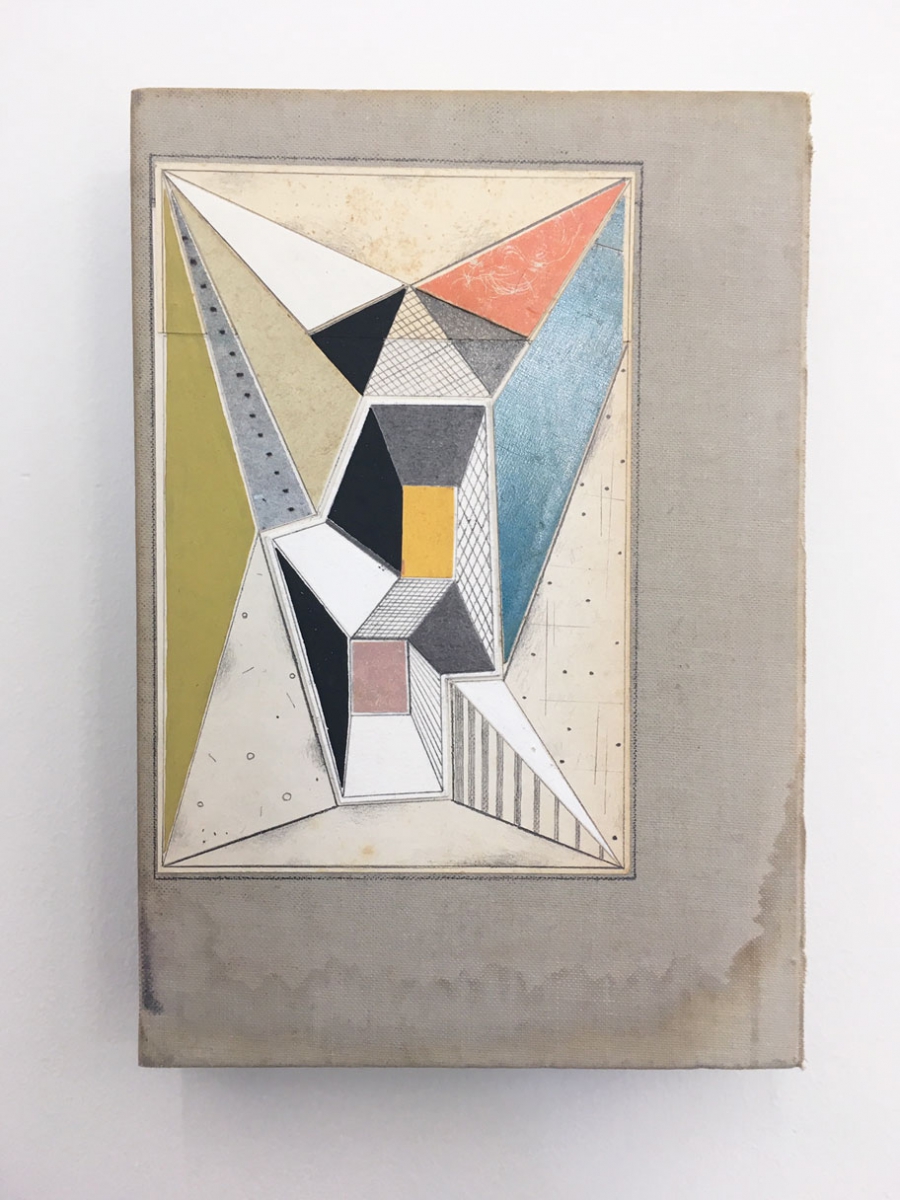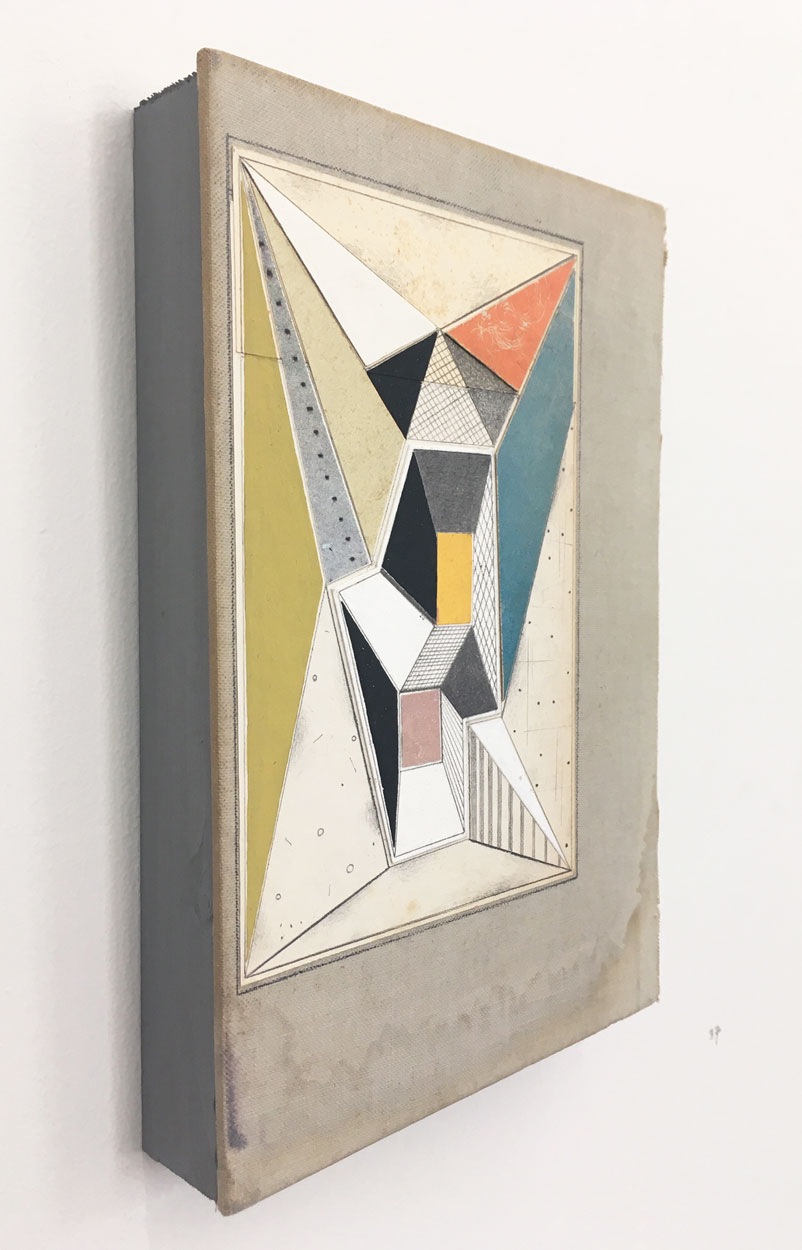 P. B. Van Rossem
Zonder titel (2016), potlood, collage, vinylverf, boekkaft, 21 x 14 cm
Untitled (2016), pencil, collage, vinylpaint, book cover, 21 x 14 cm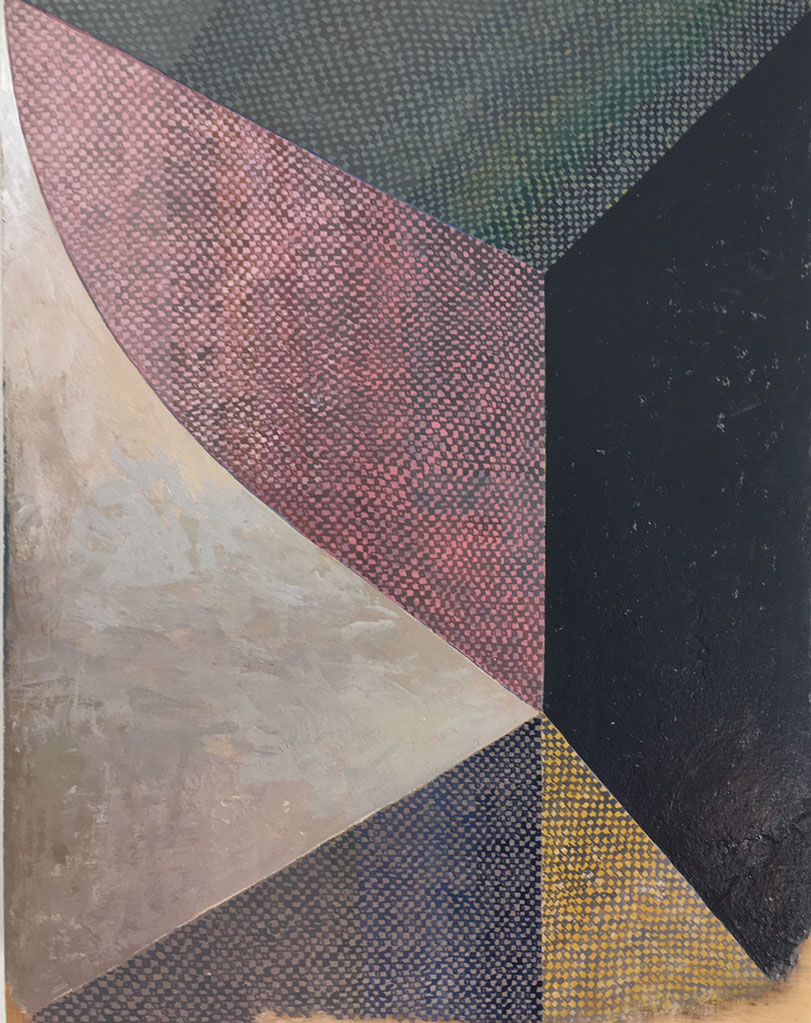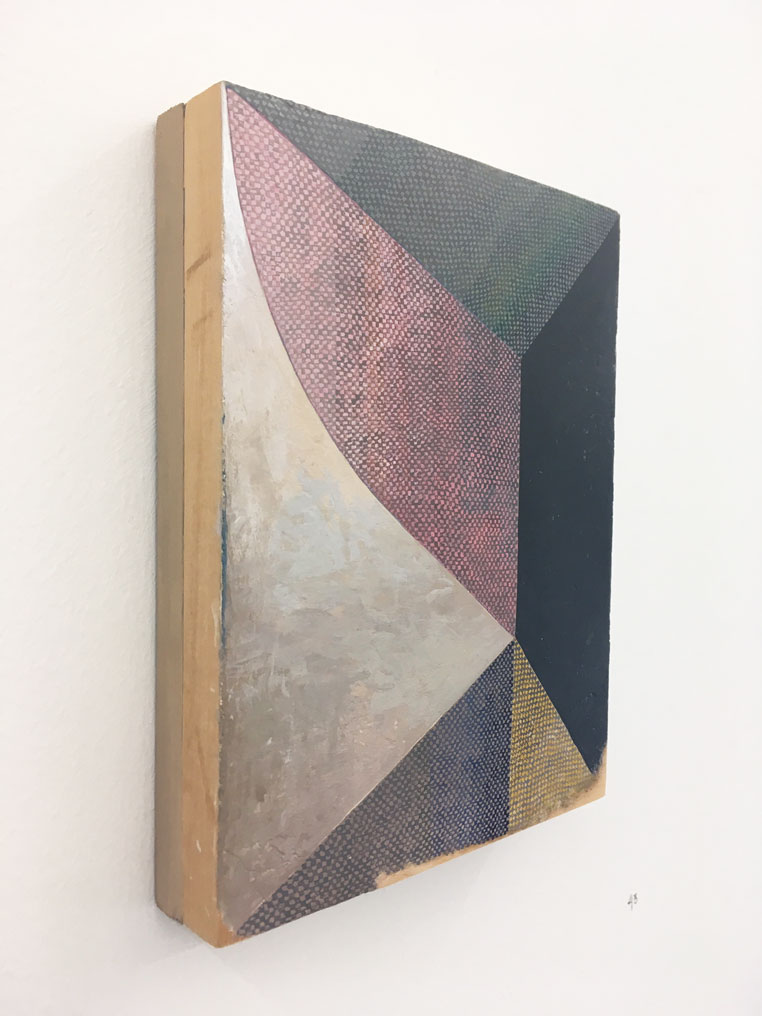 P.B. Van Rossem
Zonder titel (2018), vinylverf op blokplaat, 18,9 x 14,5 cm
Untitled (2018), vinylpaint on panel, 18,9 x 14,5 cm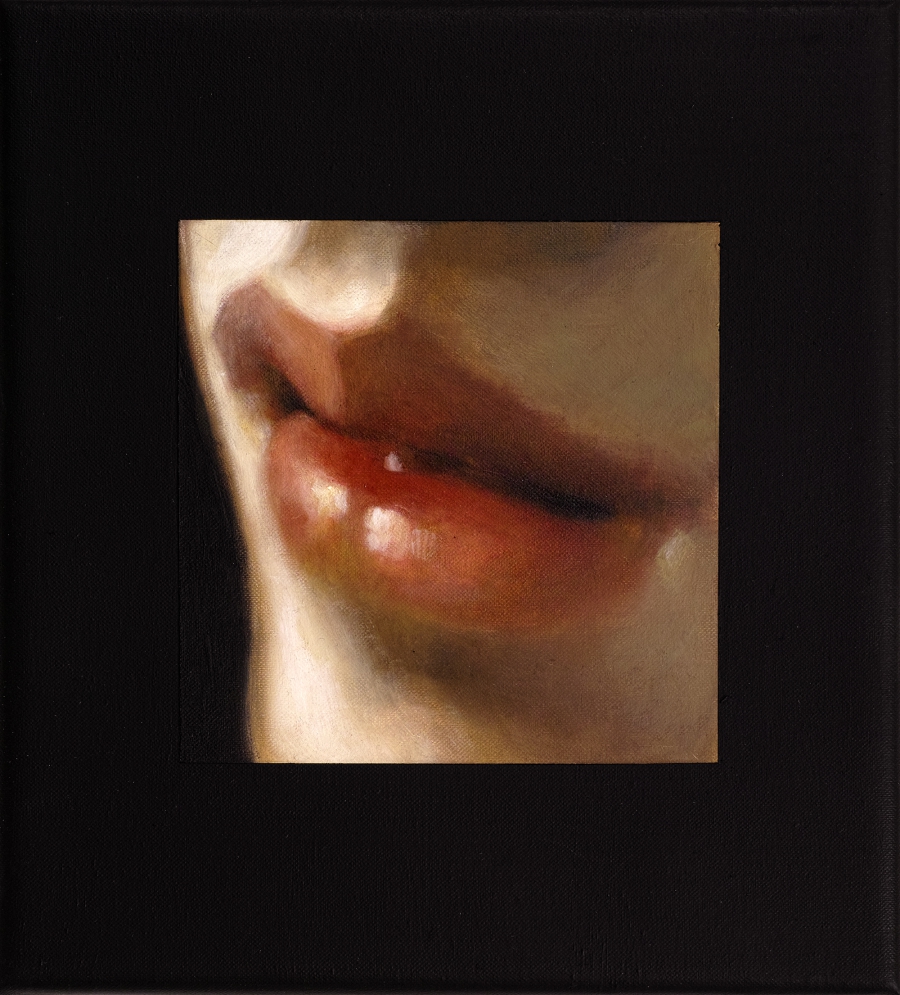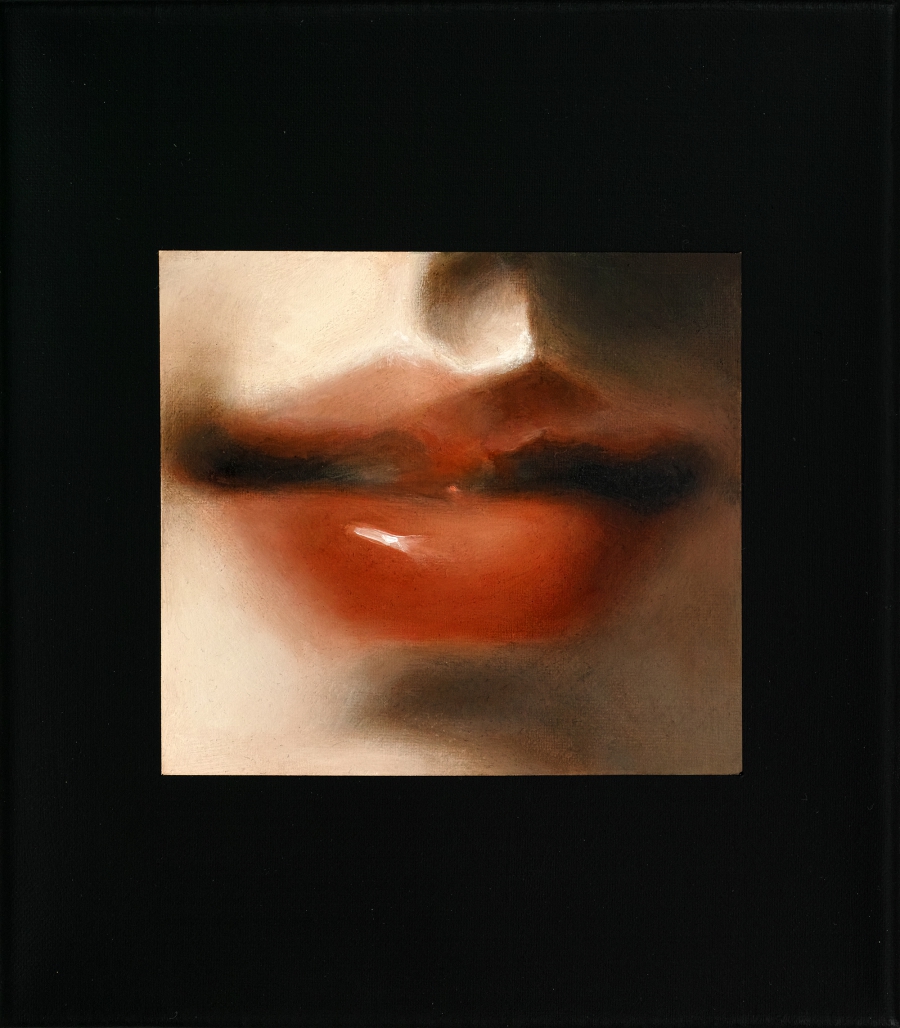 Mary A. Waters Mary Waters
'Mouth # 7', olieverf op linnen/ oil on linen, 25 x 22 cm 'Mouth # 3',olieverf op linnen / oil on linen, 22 x 20 cm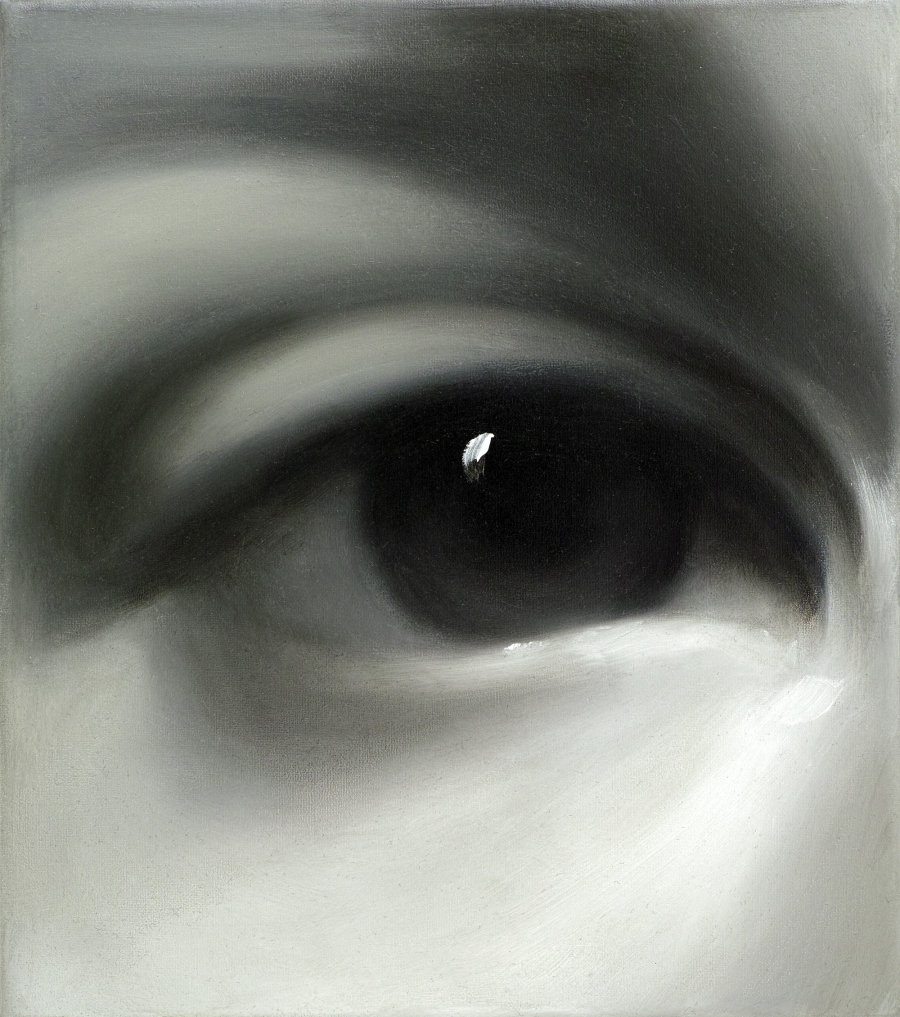 Mary A. Waters
'Eye # 39' (2018), olieverf op linnen, 25 x 22 cm
'Eye # 39' (2018), oil on linen, 25 x 22 cm
Kunstbeurzen / Art Fairs 2019
Art Rotterdam
7 - 10 februari 2019
Jan van Munster (NL), Jus Juchtmans (BE), Harry Markusse (NL)
Tamara Dees (NL), Shawn Stipling (UK), P. B. Van Rossem (BE)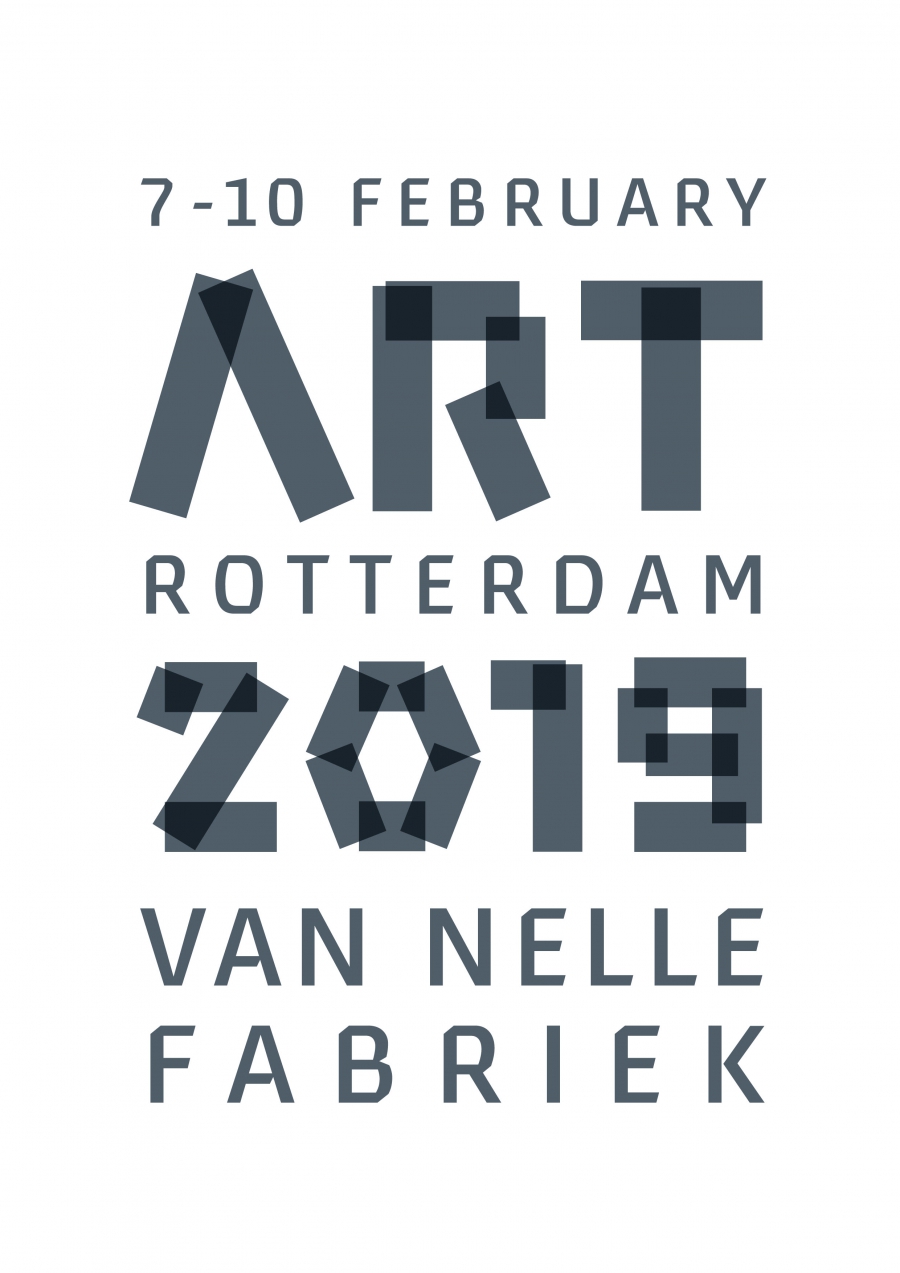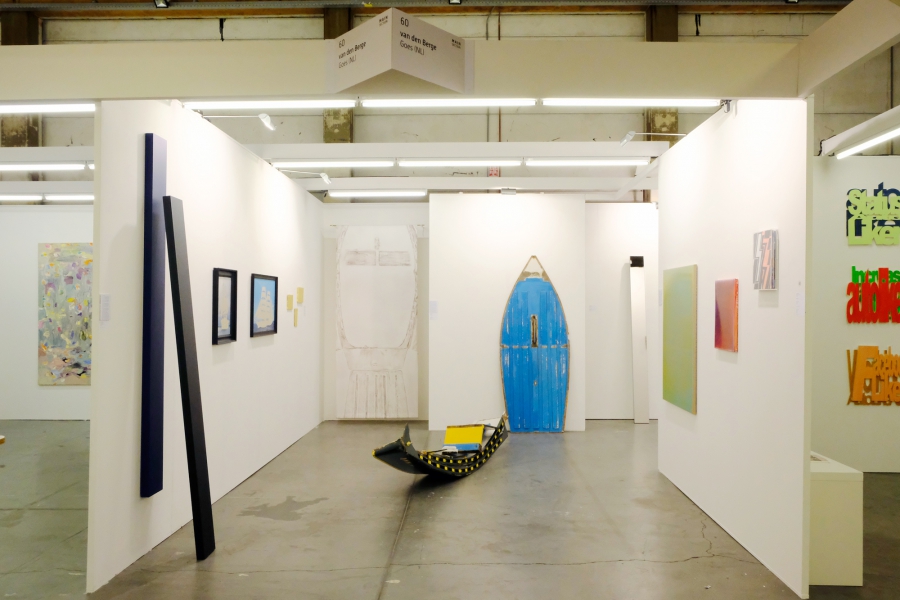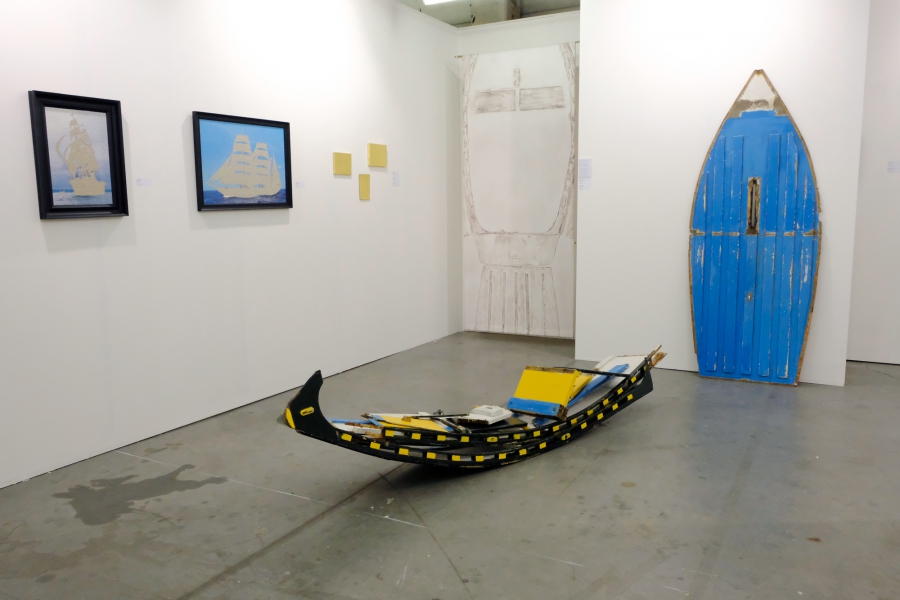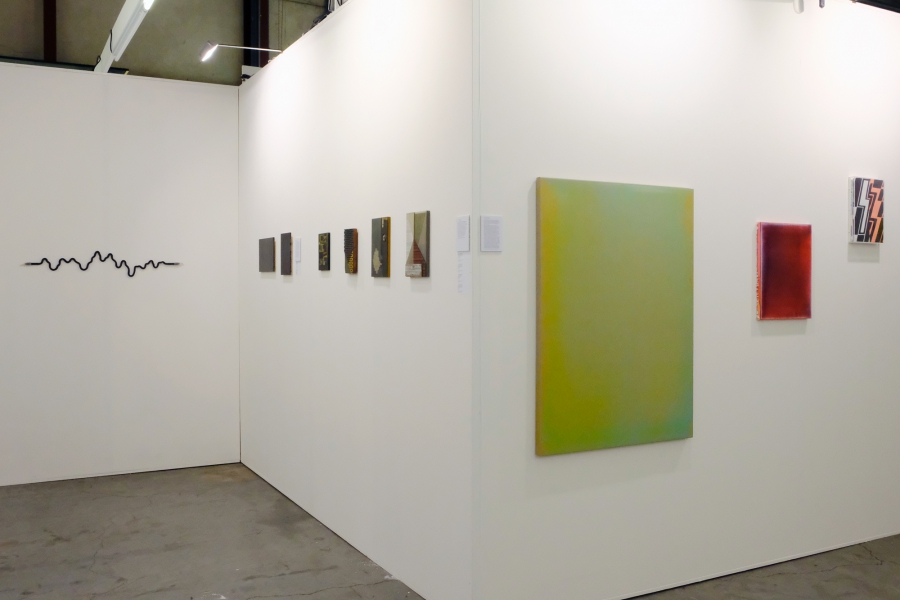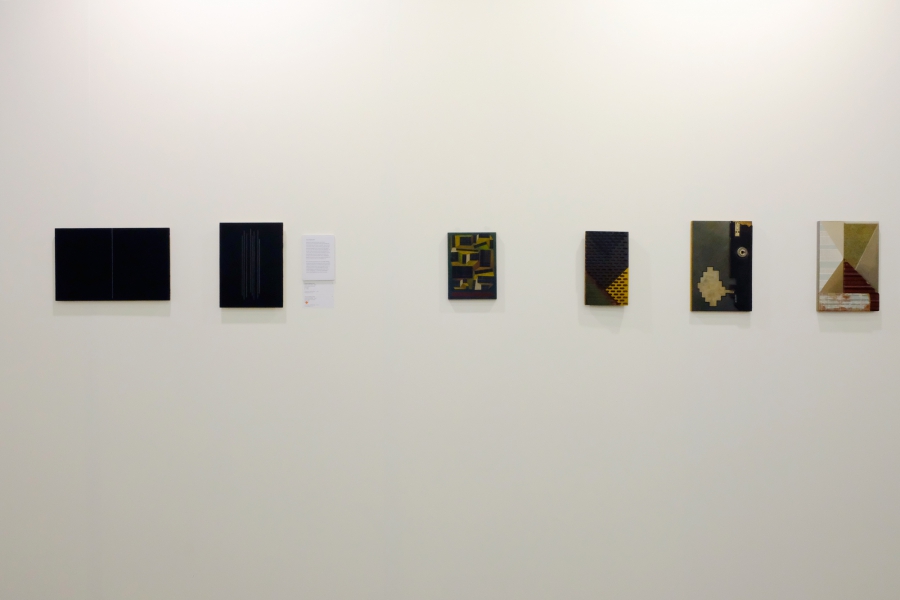 KunstRAI / Art Amsterdam
17 - 22 mei 2019
Maurice van Tellingen (NL), Dave Meijer (NL) , Harry Markusse (NL)
Jan van Munster (NL), Jus Juchtmans (BE), Mary A. Waters (IRL)