Tentoonstellingen
NU

Zomersluiting / De galerie is gesloten tot eind augustus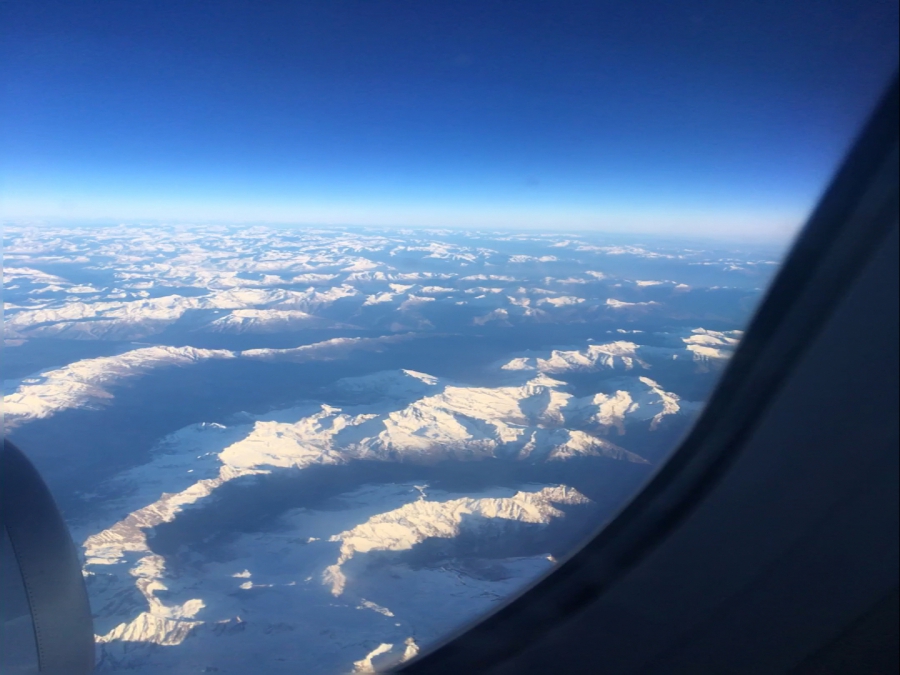 BINNENKORT:
Clary Stolte (NL) - 'Love, love, love' - recente werken
Shawn Stipling (UK) - 'Beasts Like Us' - recente werken

Opening op zaterdag 8 september, 15.00 uur - De kunstenaars zijn aanwezig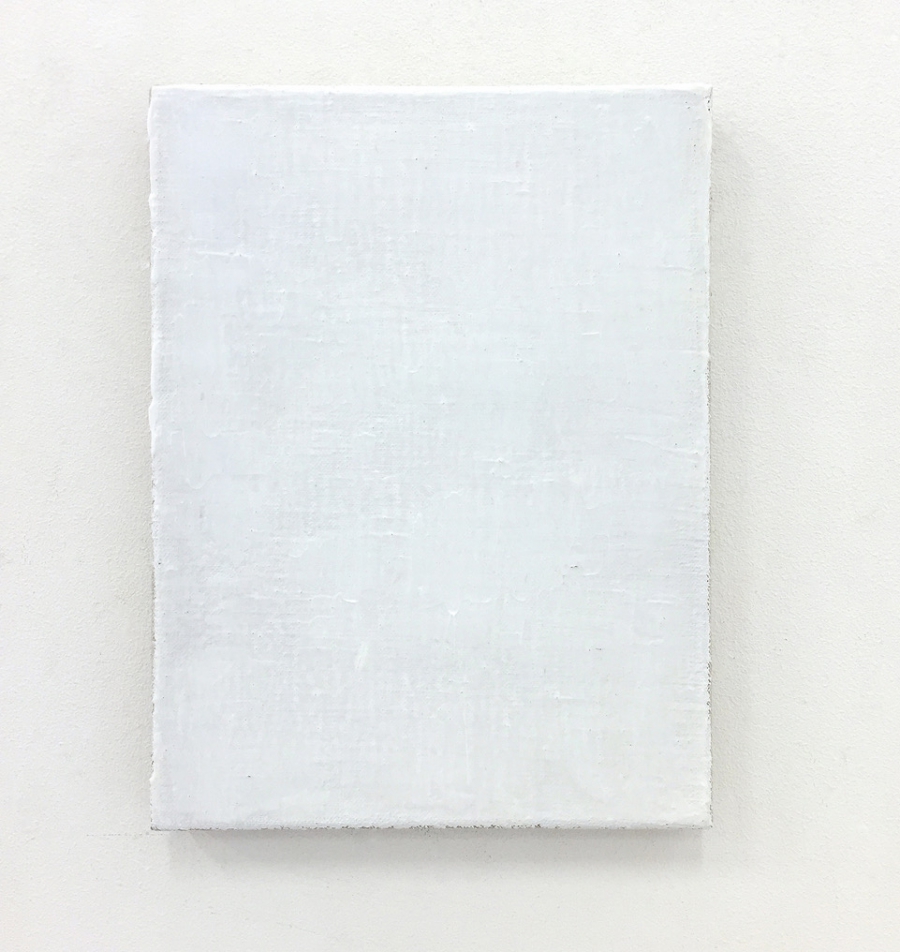 Clary Stolte
'Wit diepteoppervlak 1' (2017), polymeer emulsie op linnen, 24 x 18 cm

Het werk van Clary Stolte (Amsterdam) kan het best omschreven worden als object research painting dat bestaat uit een minutieus onderzoek naar materiaal, eigenschappen en gedragingen. Dit leidt tot minimale, maar daarin tegelijkertijd extreme ingrepen. Naast verf gebruikt zij in haar werk industriële materialen maar ook hedendaagse die we van alledag kennen (zeep, shampoo, plakband, kauwgom, lijm). Sleutelwoorden binnen het oeuvre zijn ritmiek, volume, humor, vernieuwing, nieuwsgierigheid en experiment. Maar zij wil vooral het plezier van het werken in het atelier met het publiek communiceren.
The works of Clary Stolte (Amsterdam) can be best described as object research painting. Which means a precise research of material properties and behavior that leads to minimal, but at the same time particularly extreme interventions. She uses traditional painting materials as well as industrial materials and ephemeral or disposable products (soap, sugar, plastic, acrylic polymer emulsion, hair gel, shampoo) drawn from everyday domestic and commercial worlds in the making of her paintings and drawings. Rhythm, volume, spaciousness, humor, innovation, curiosity and experiment are key words. Most of all she wants to communicate the fun and play involved in making her work.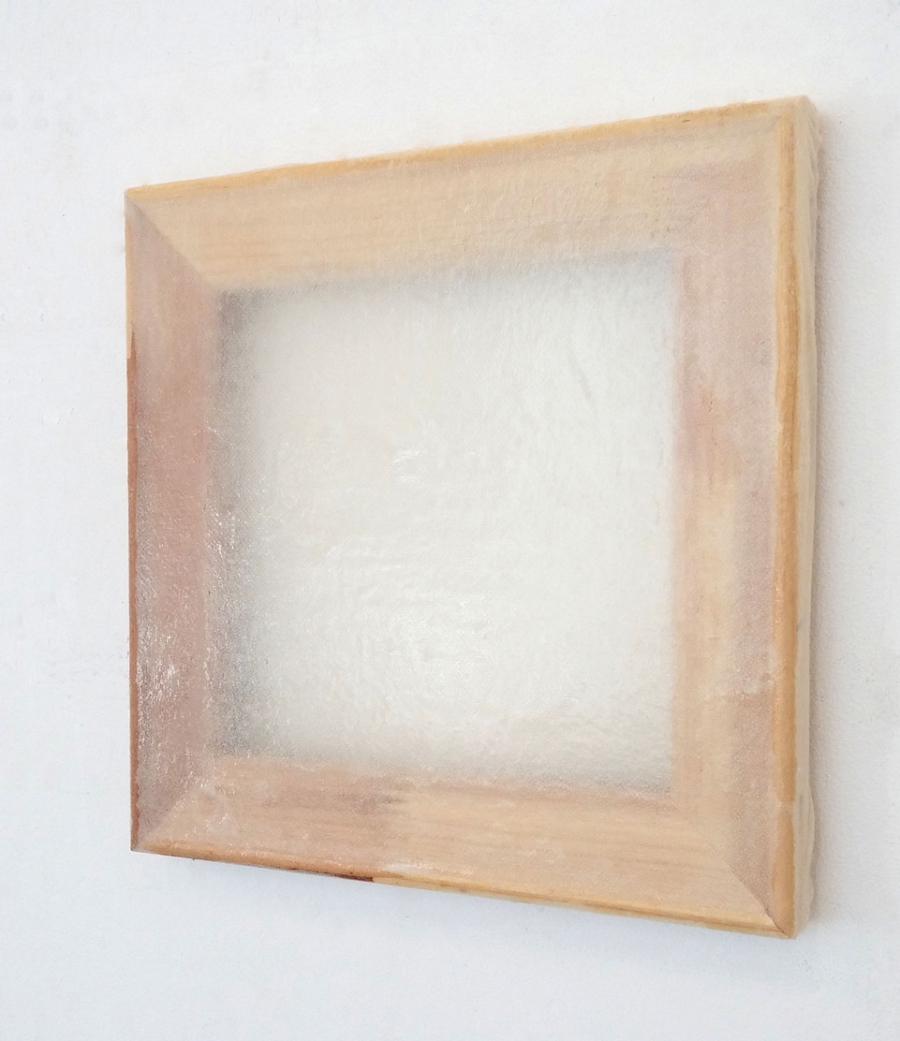 Clary Stolte
'Transparant diepteoppervlak # 10' (2017), lijm en vlieseline op houten frame, 24 x 24 cm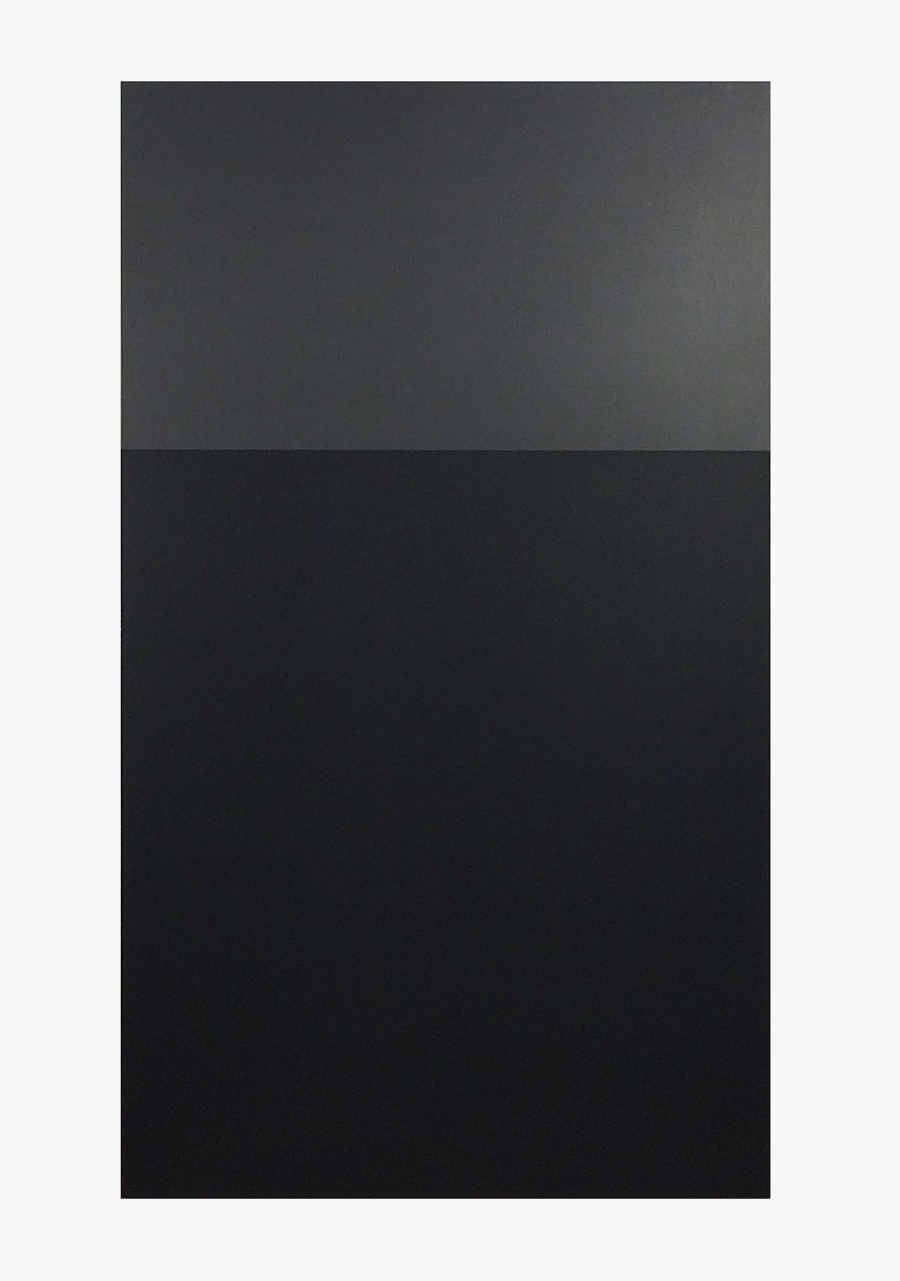 Shawn Stipling
'All of us beasts' (2018), acryl en gesso op paneel, 30 x 17,5 cm

My work is often very sparse in its content. The elements I use are minimised until only that which is 'active' remains. This reduction is essential as it allows for greater control over each of these elements and, crucially, allows me to eliminate any accident in favour of 'conscious choice'. The precision is also functional; further emphasising that even details, of sometimes only one millimeter or less, are intentional and not the result of chance. Creating a situation where the viewer is fully aware that every nuance has been considered and is not the outcome of a serendipitous act.
I choose imagery associated with human activity, rather than that which pertains to the natural environment, as I wish to communicate in a very direct and, as I see it, very 'human' way. I am interested in the connections we make with others through the things we create – art, music, architecture..., and how these connections can be based on the tiniest of details. I find that the knowledge of these details being created specifically and 'intentionally' by the artist, composer, architect…, rather than by random occurrences, produces an intensely intimate connection enhanced by the unambiguous nature of the expression.
Shawn Stipling 2018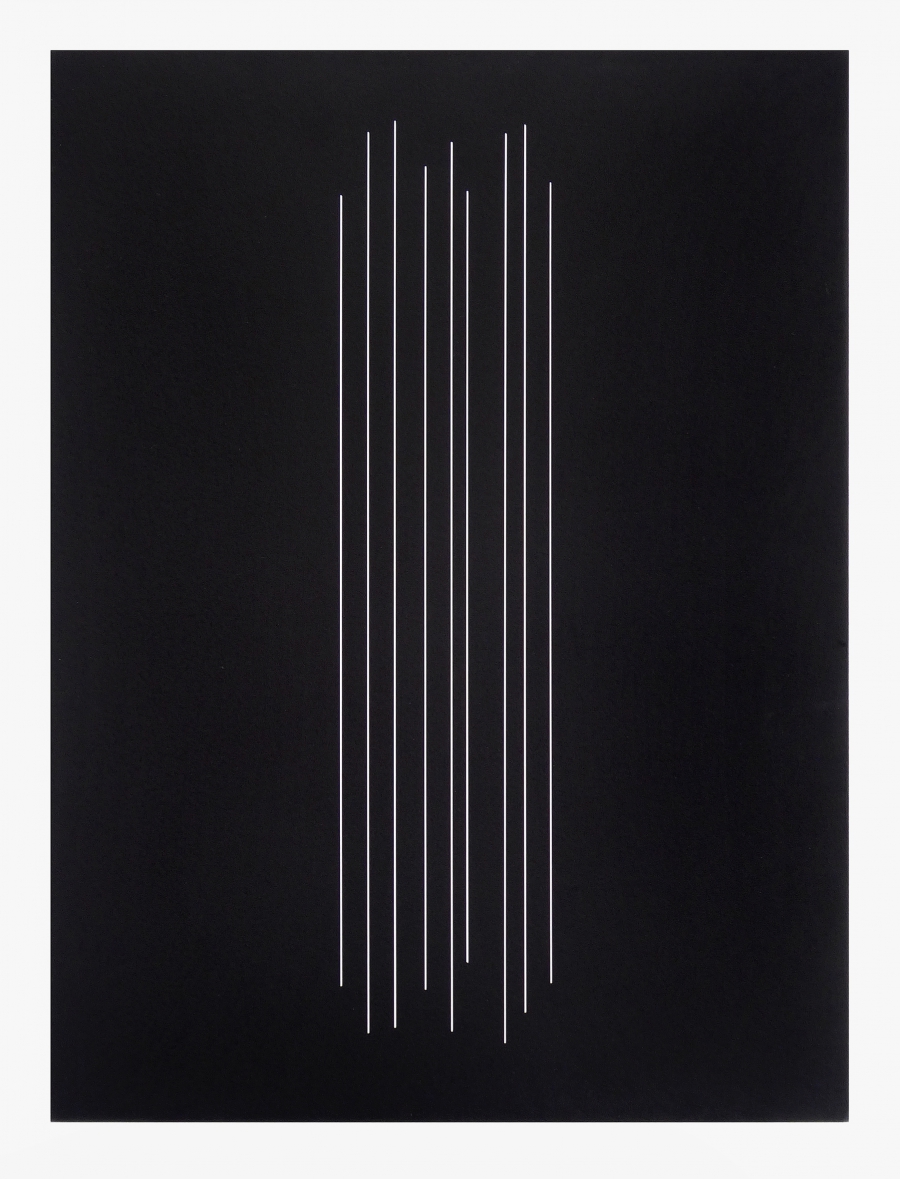 Shawn Stipling
Z.t. [199] (2018), acryl en gesso op paneel, 28 x 21 cm