Nu
NU

/ CURRENT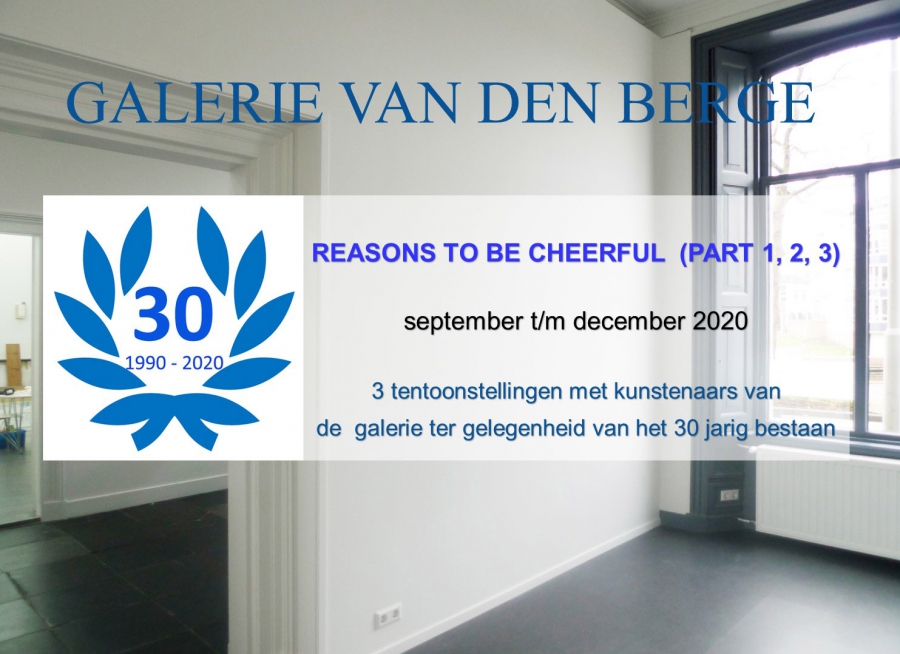 Dit najaar vieren wij het 30 jarig bestaan van de galerie.
In de periode september t/m december organiseren wij 3 tentoonstellingen met onze kunstenaars.
This autumn we celebrate the 30th anniversary of the gallery
In the period September to December we organize 3 exhibitions with our artists
Reasons To Be Cheerful (Part 1)
05/09 > 10/10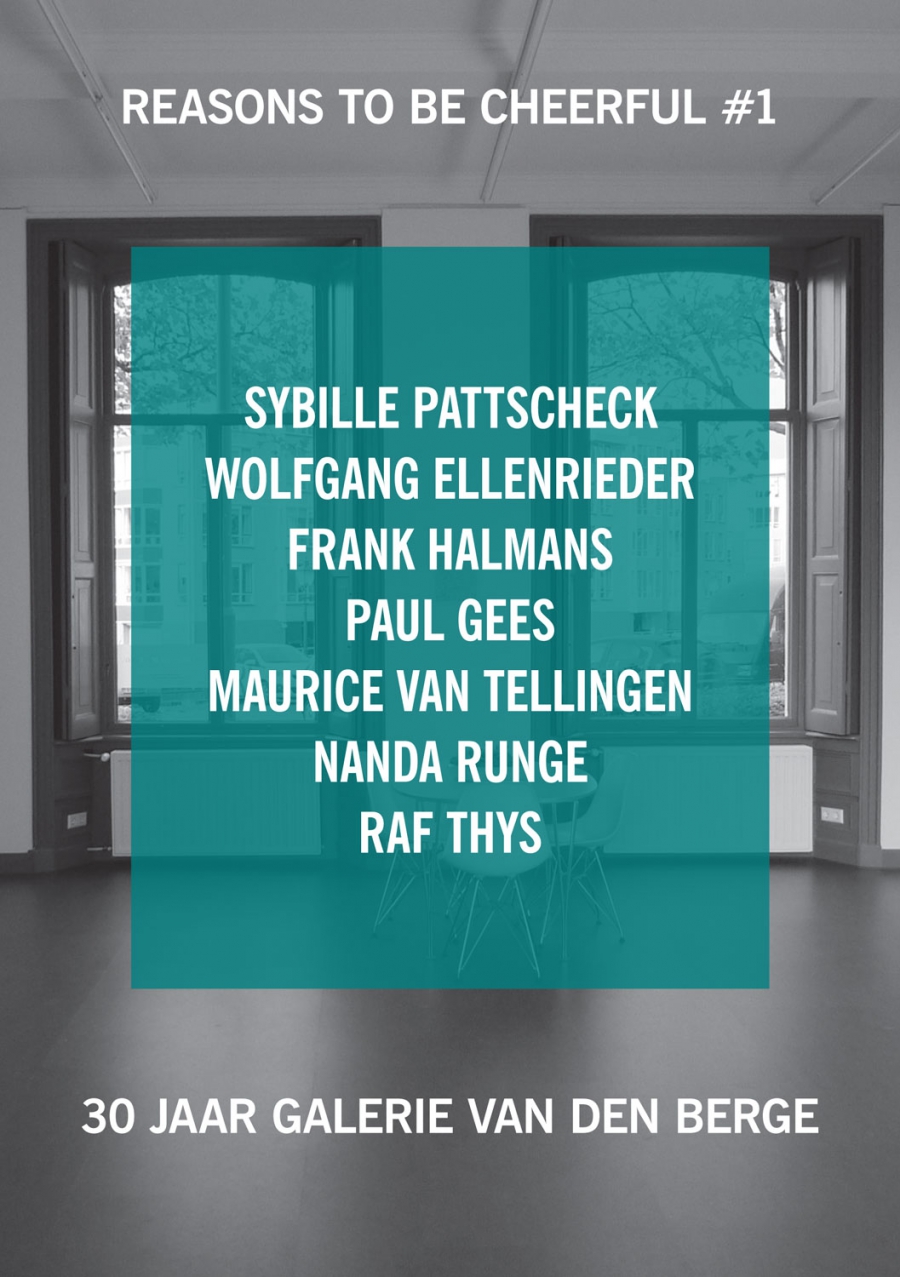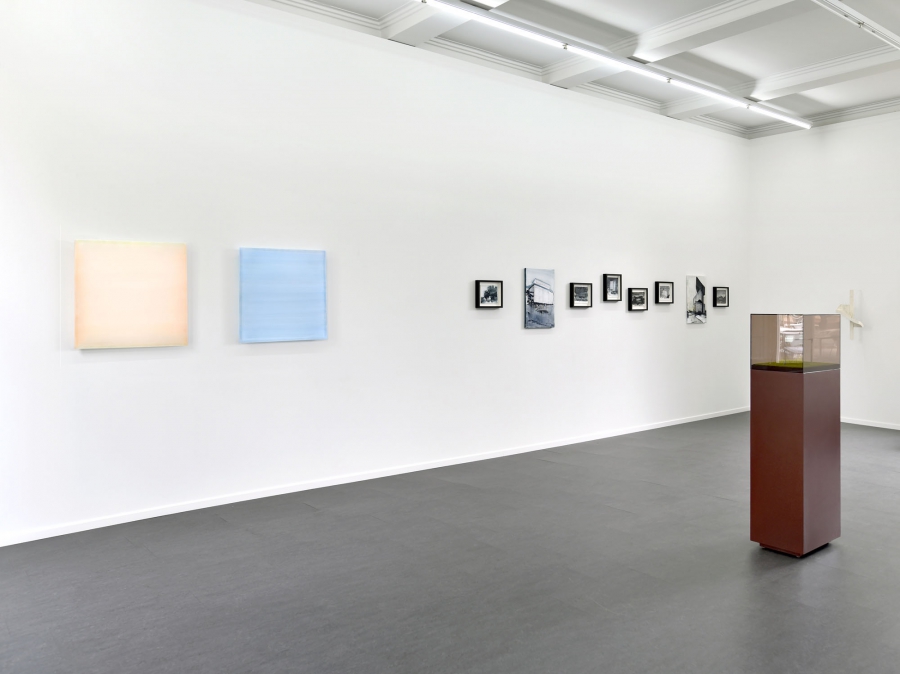 Zaaloverzicht / room overview: Sybille Pattscheck, Nanda Runge en Maurice van Tellingen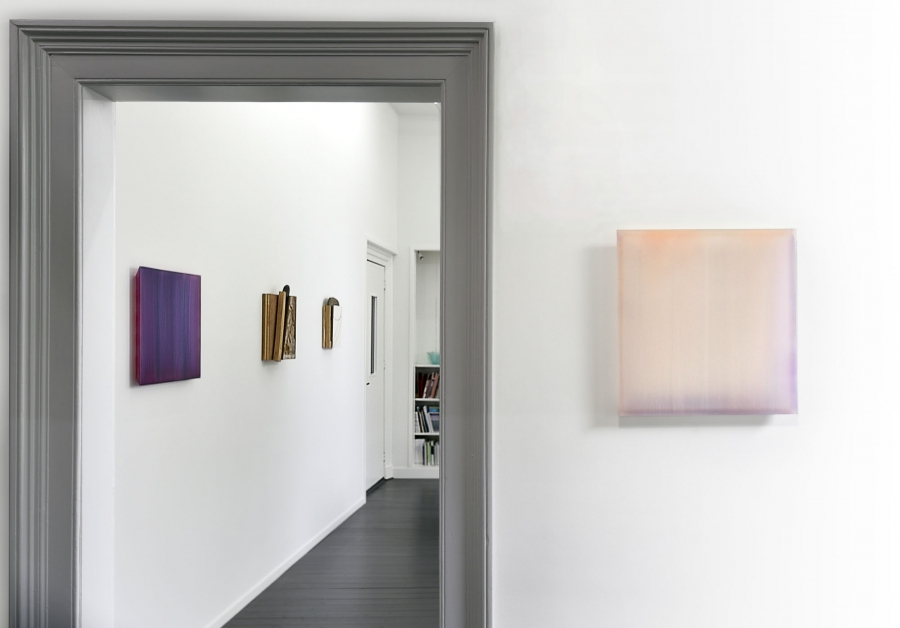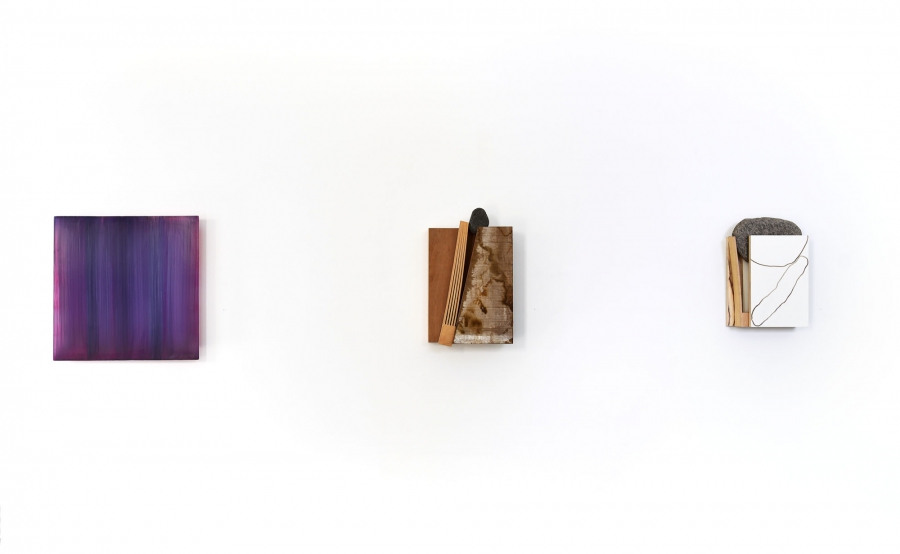 Sybille Pattscheck, Paul Gees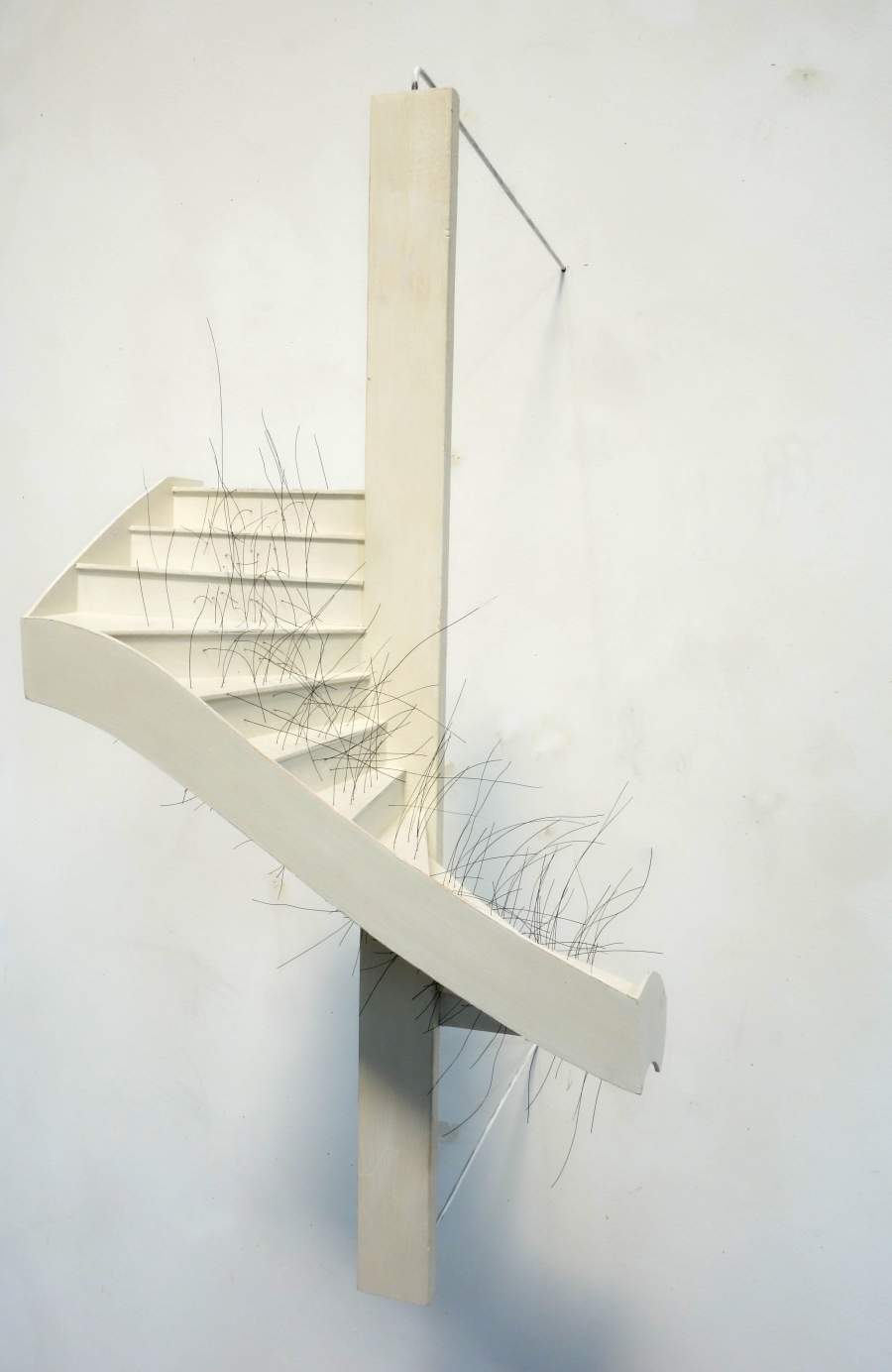 Frank Halmans
Zonder titel (trapje met paardenhaar) / Untitled (stairs with horse hair) - 2020
Hout, vliegtuigtriplex, lak, paardenhaar / Wood, airplane plywood, lacquer, horsehair
60 x 27 x 14 cm.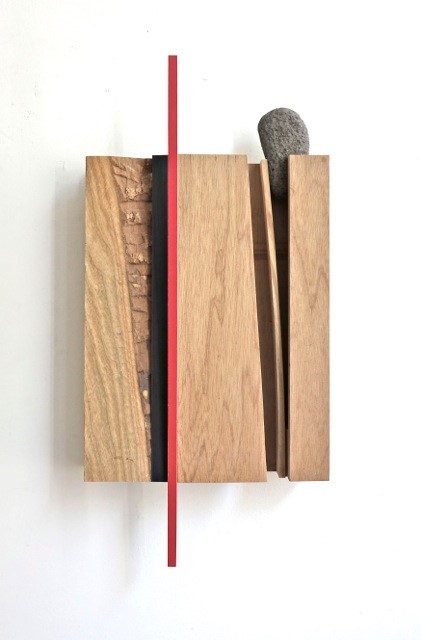 Paul Gees
'In the border area' (2020)
Multiplex, essenhout en steen / Plywood, ashwood and stone
61 x 30 x 17 cm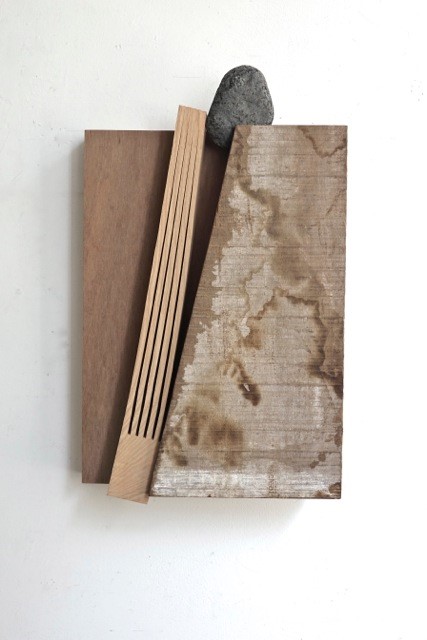 Paul Gees
'Oever' / Shore (2015)
Merbau, multiplex, es en steen / merbau, plywood, ash wood and stone, 49,5 x 29 x 10 cm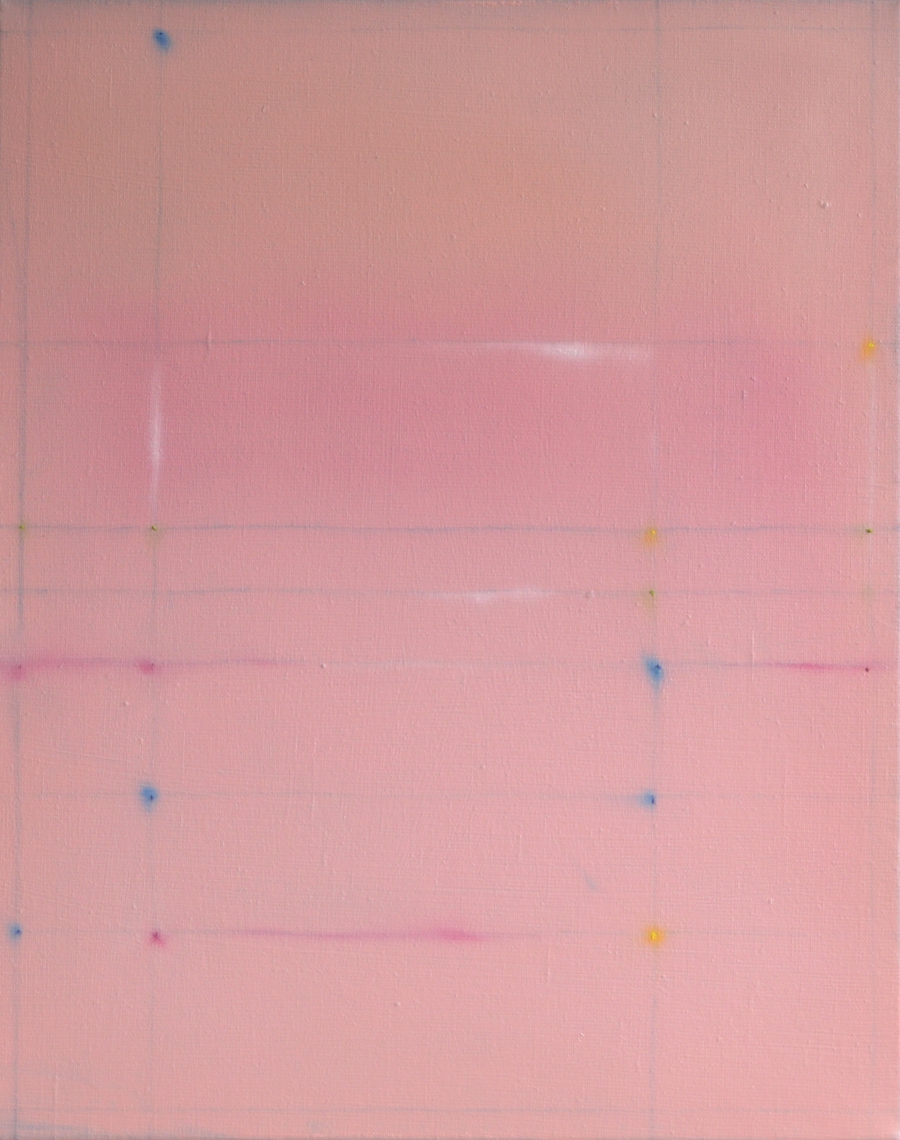 Raf Thys
023-I-0119 (2019)
Olieverf op doek / oil on linen, 50 x 40 cm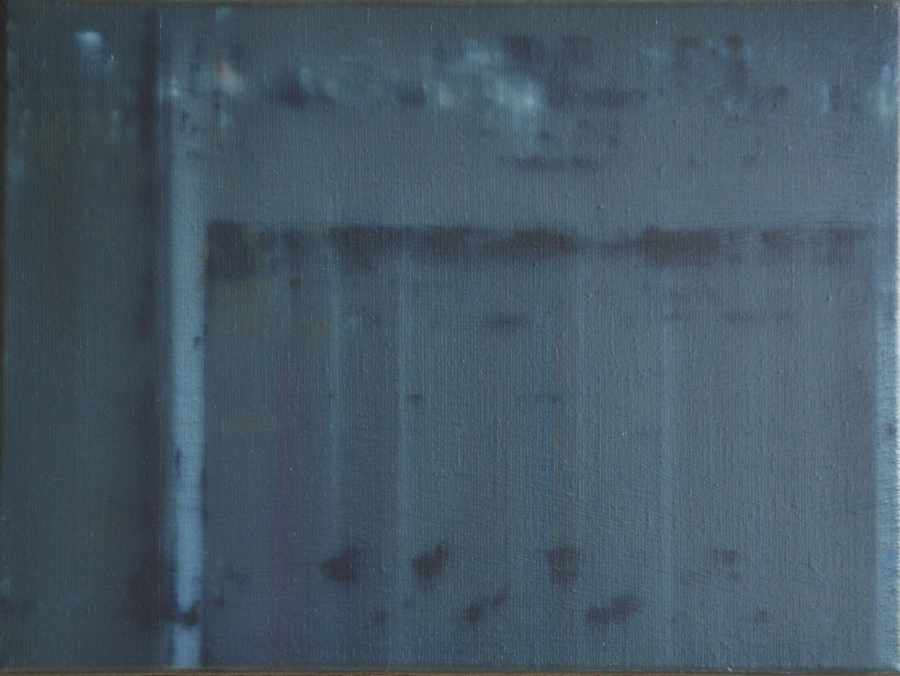 Raf Thys
2013-2019
Olieverf op doek / oil on linen, 40 x 30 cm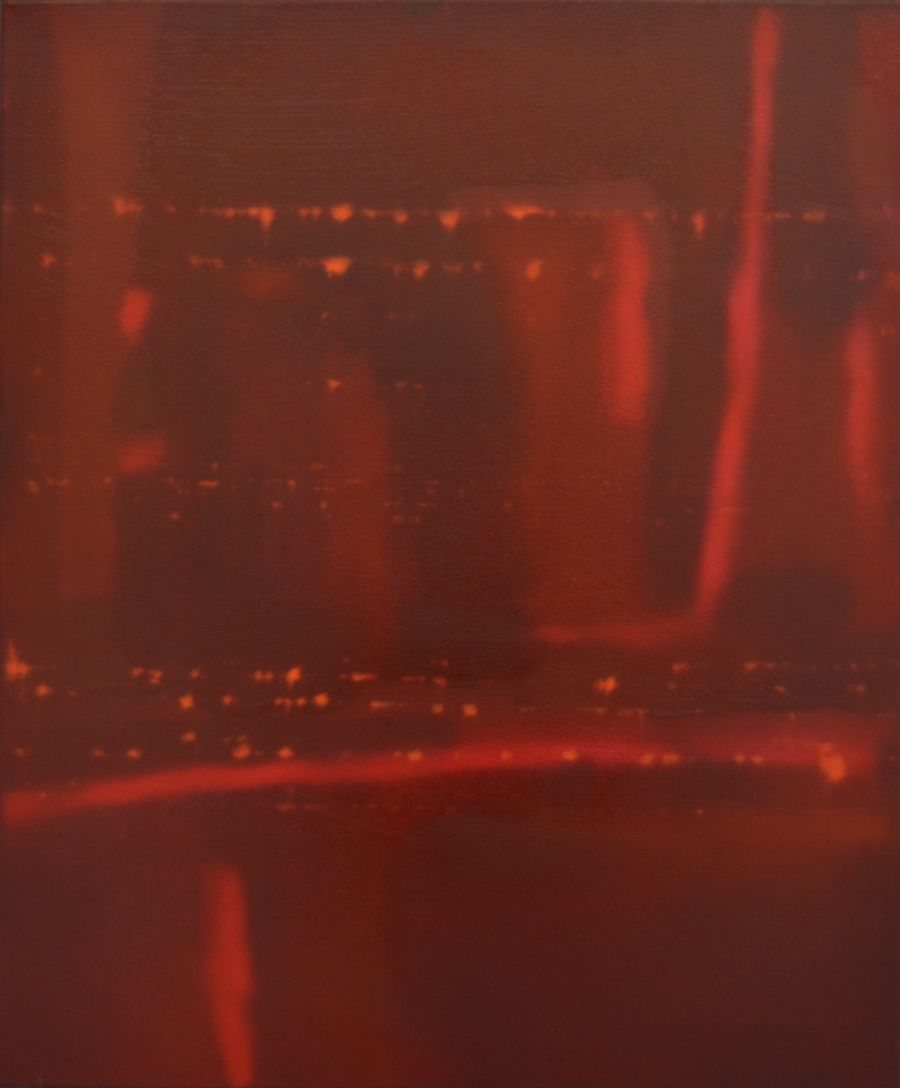 Raf Thys
Zonder titel / untitled (2018 - 2019)
Olieverf op linnen / oil on linen, 60 x 50 cm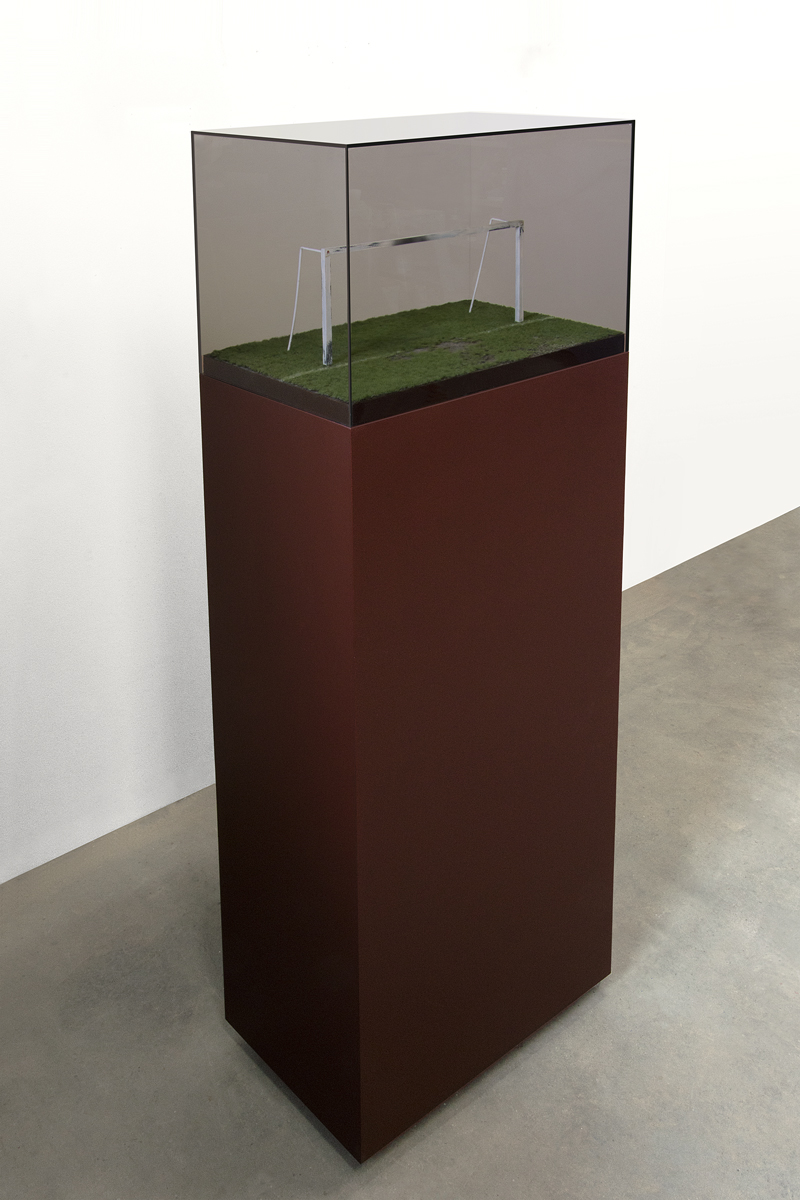 Maurice van Tellingen (NL)
'Goal' (2019)
MDF, kunststof, decoratiemateriaal, alkydverf / MDF, plastic, decoration material, alkyd paint
33 x 49,5 x 31,5 cm (excl sokkel / excl.pedestal)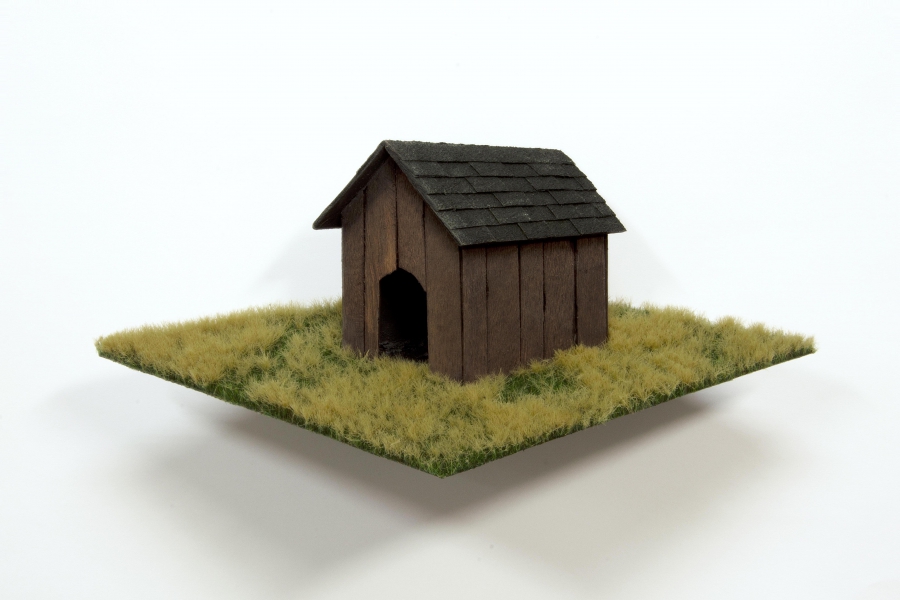 Maurice vanTellingen
'Hondenkot' / 'Dog shed' (2019) Ed. 5
Mdf, alkyd verf, decoratiemateriaal / Mdf, alkyd paint, decoration material, 15 x 35 x 12 cm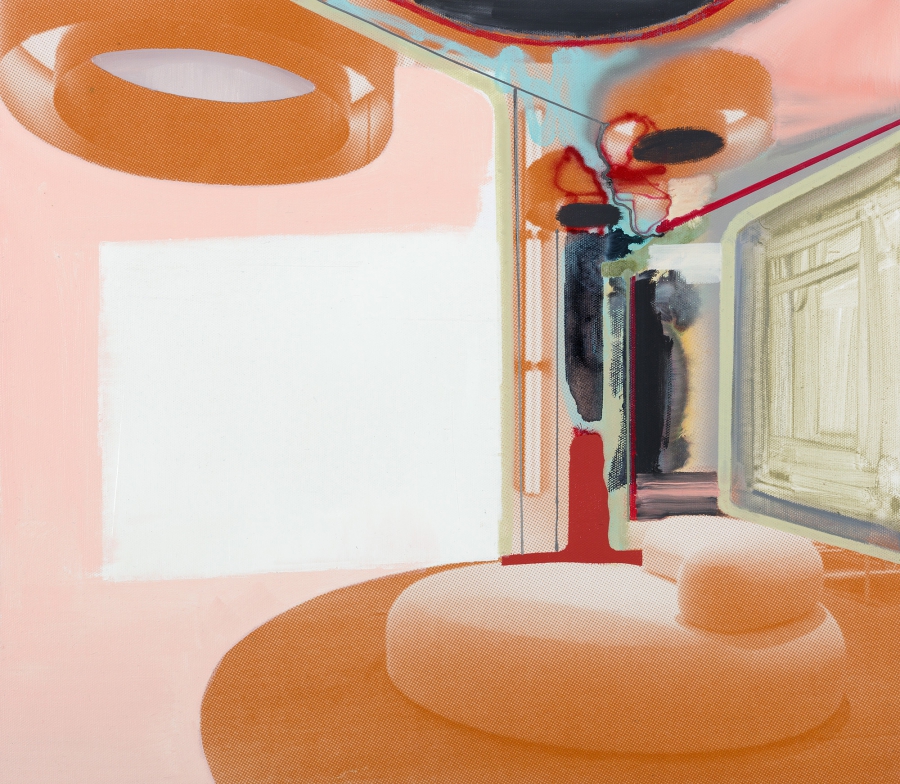 Wolfgang Ellenrieder (DE)
'Soft Cell' (2020)
Pigment, bindmiddel, olieverf en pigmentdruk op doek / pigment, binder, oil paint and pigment print on canvas
41 x 47 cm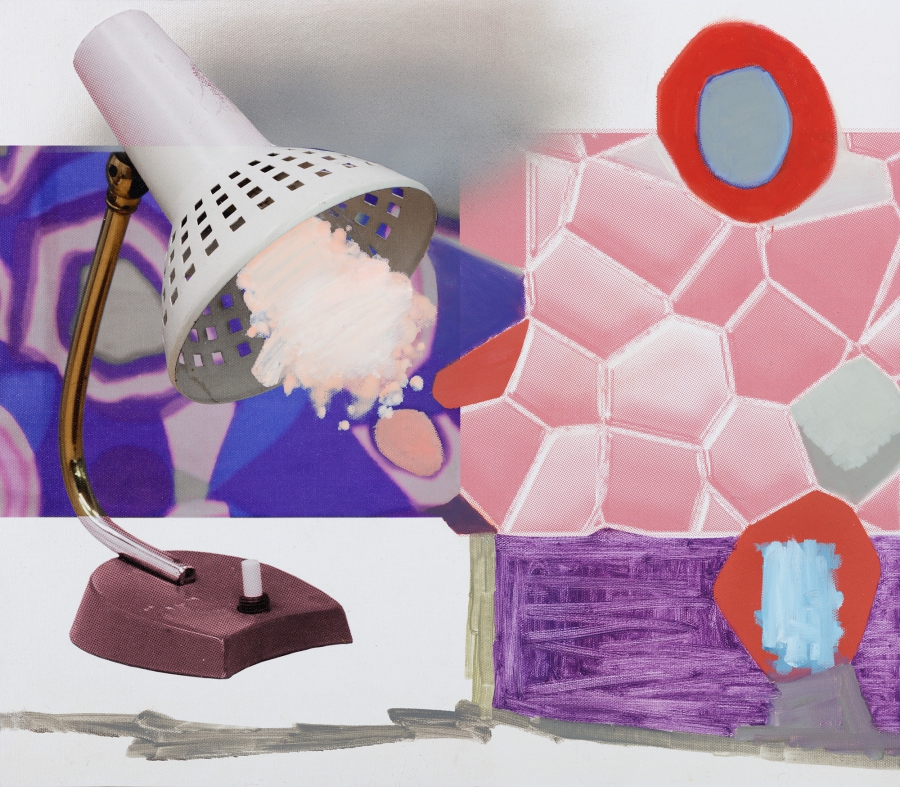 Wolfgang Ellenrieder
'LED' (2020)
Pigment, bindmiddel, olieverf en pigmentdruk op linnen op karton / Pigment, binder, oil and pigmentprint on linen on cardboard
41 x 47 cm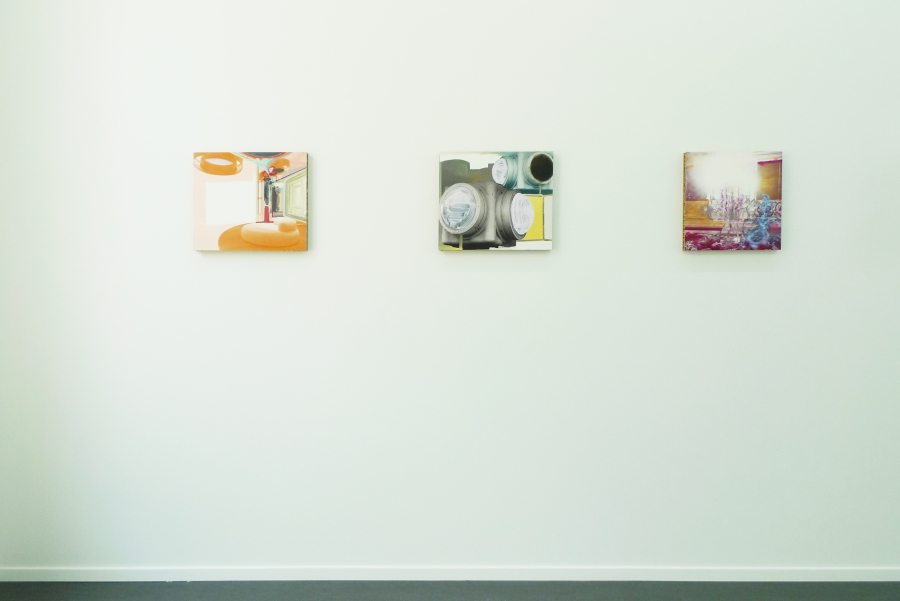 Wolfgang Ellenrieder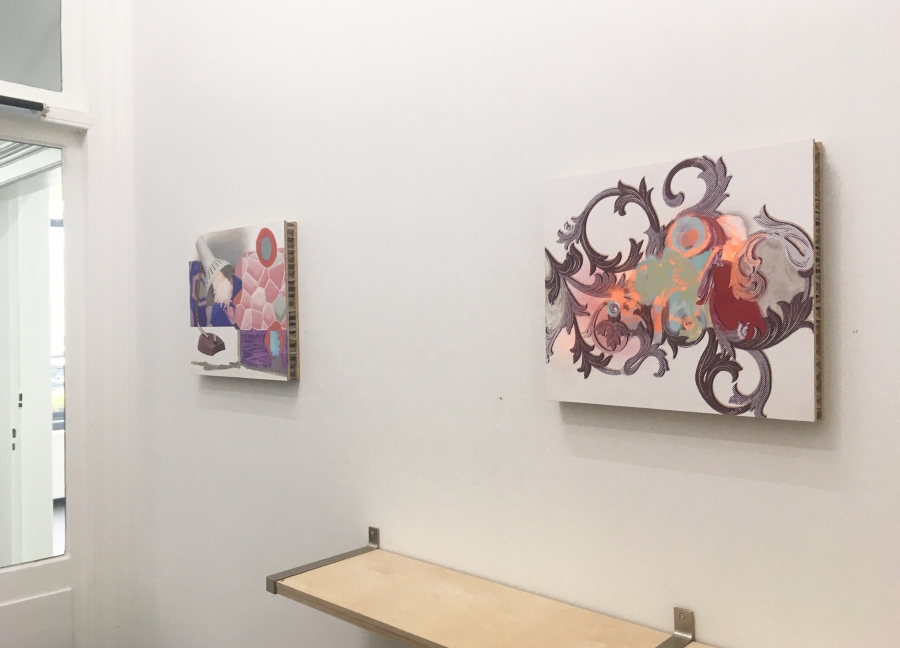 Wolfgang Ellenrieder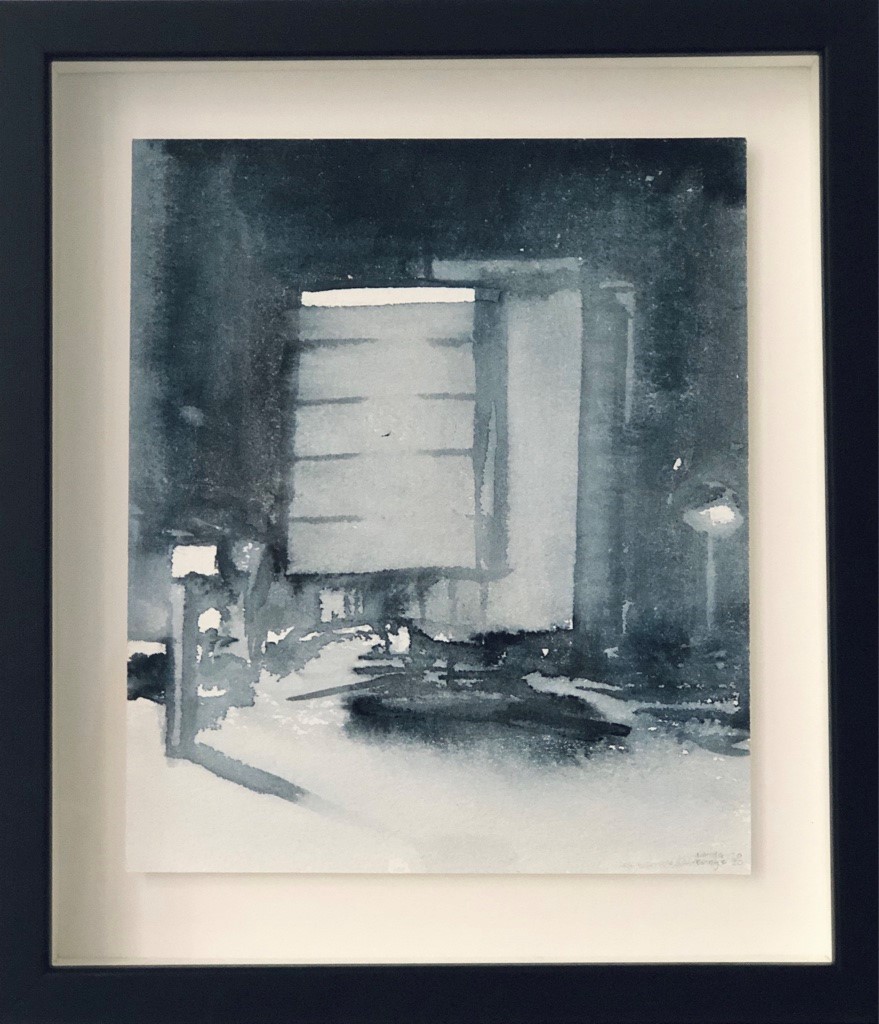 Nanda Runge (NL)
'Nowhere to go # 1' (2020)
Payne's gray aquarel, bladmaat/sheet 22,5 x 19 cm, lijst met museumglas/ frame with museumglass, 30 x 26 cm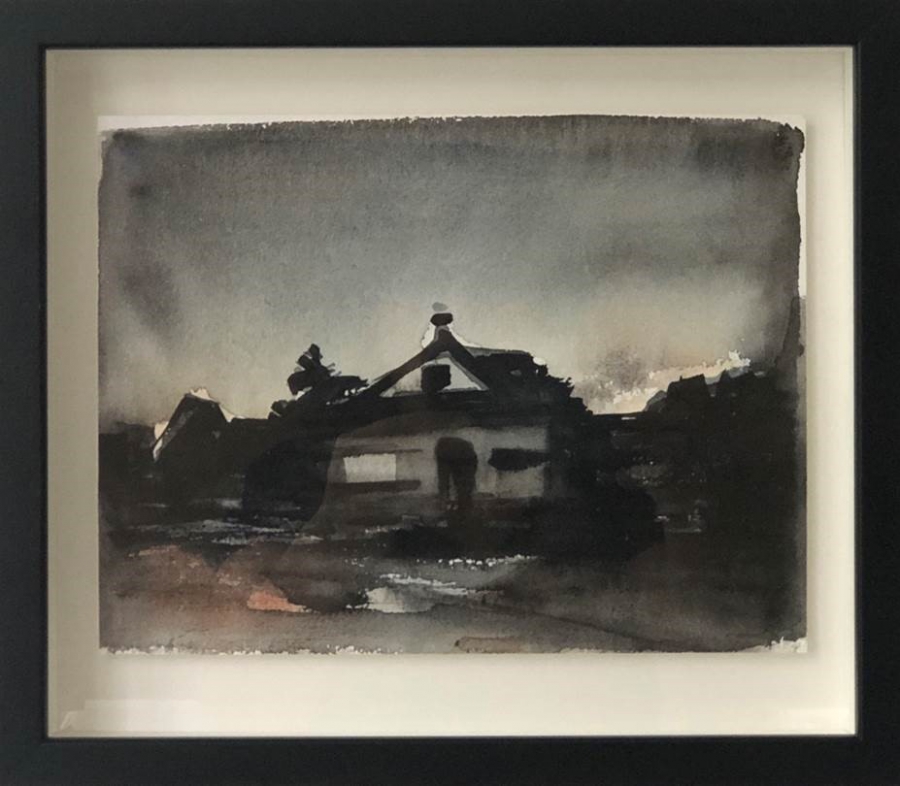 Nanda Runge (NL)
'Nowhere to go # 2 (2020)
Payne's gray aquarel, bladmaat/sheet 19 x 22,5 cm, lijst met museumglas/ frame with museumglass, 26 x 30 cm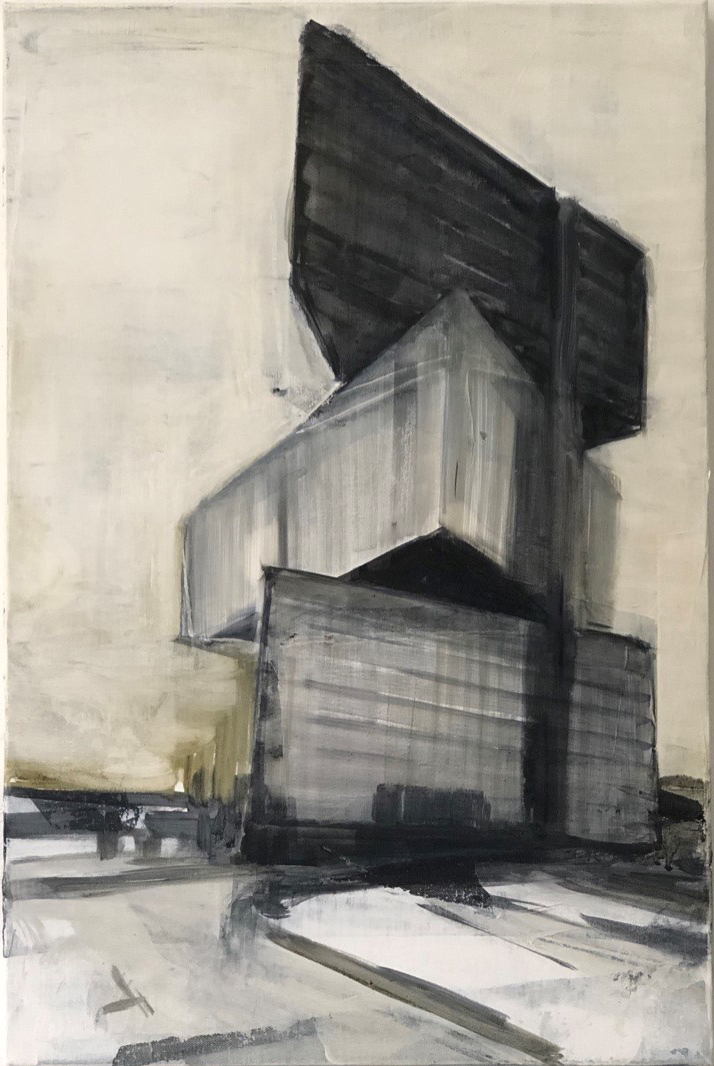 Nanda Runge
'Keep going # 1' (2020)
Olieverf op linnen / oil on linen, 60 x 40 cm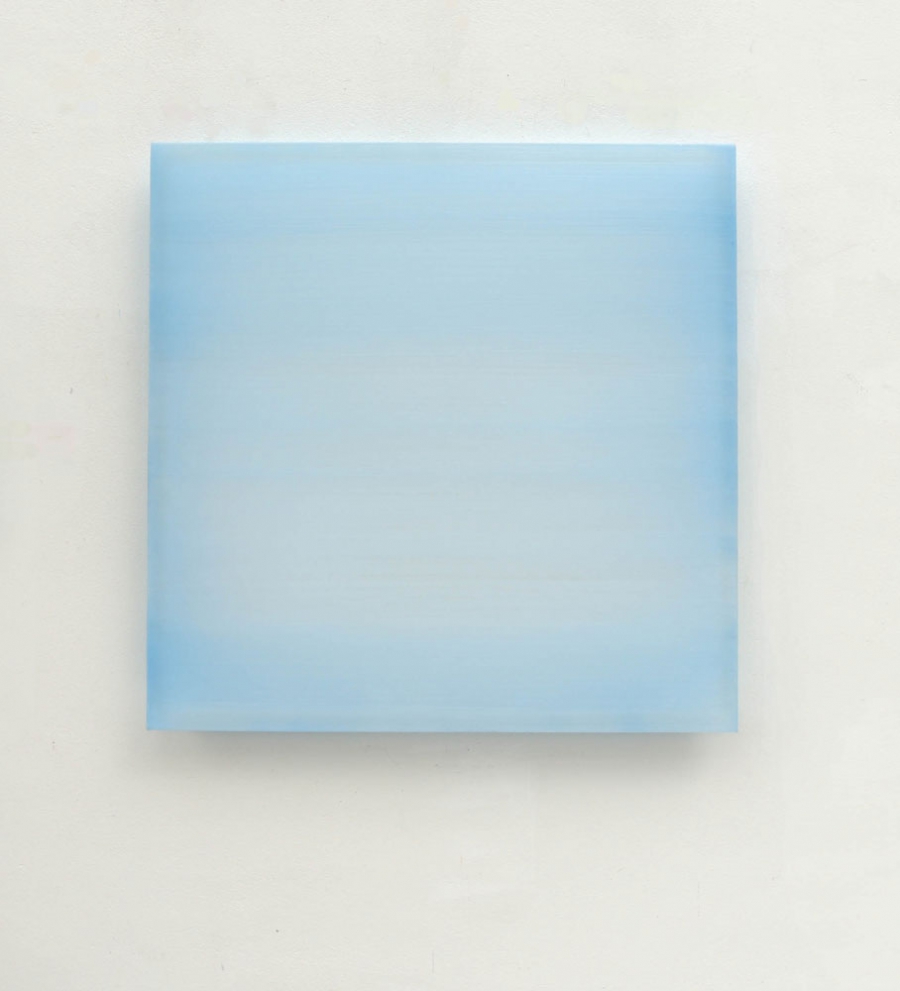 Sybille Pattscheck
Zonder titel [Blauw] / Untitled [Blue] (2020)
Encaustiek op plexiglas / Encaustic on plexiglass, 70 x 70 x 5 cm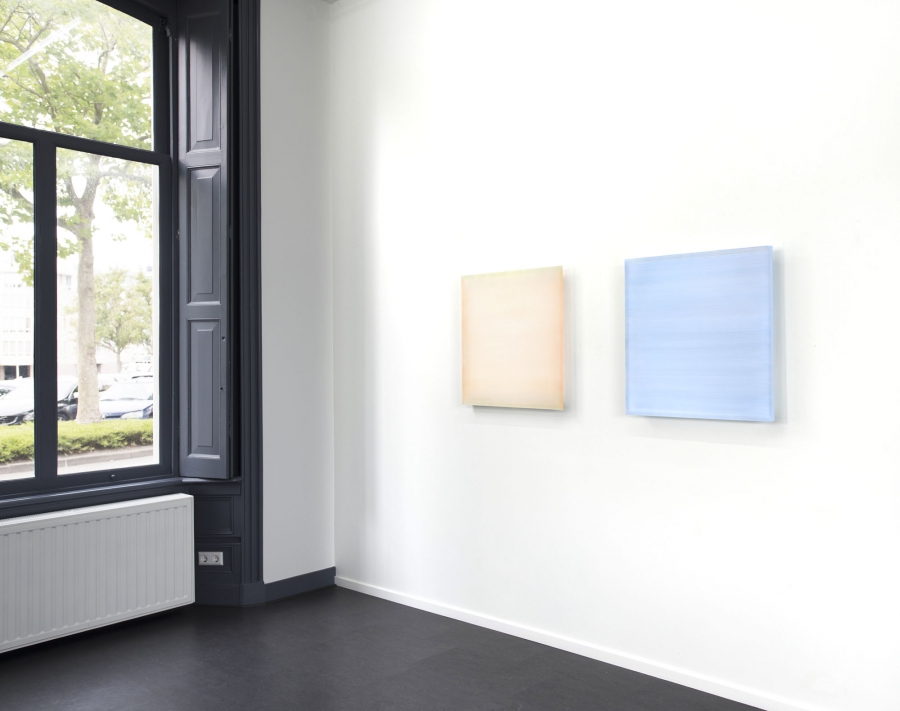 Sybille Pattscheck
(L) 'Inkarnat und turkis' (2020), encaustiek op plexiglas / Encaustic on plexiglass, 50 x 70 x 5 cm
(R) Zonder titel [Blauw] / Untitled [Blue] (2020), encaustiek op plexiglas / Encaustic on plexiglass, 70 x 70 x 5 cm