Nu
NU

/ CURRENT
Frank Halmans (NL)
Roeland Tweelinckx (BE)

Tentoonstelling / exhibition: 07/09 > 12/10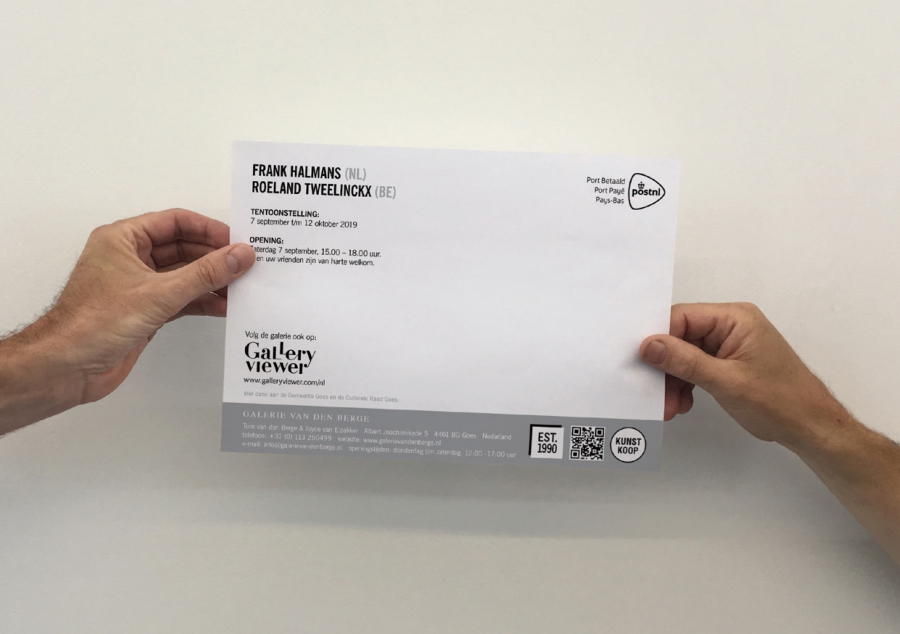 Roeland Tweelinckx (BE -1970) maakt vooral site-specifieke interventies in galerieruimtes of openbare plaatsen. Met zijn interventies – waarvoor hij gebruik maakt van alledagelijkse materialen - speelt hij op subtiele wijze met de omgeving en ons waarnemingsvermogen.
Zijn werk heeft een hoog trompe l'oeil - gehalte, wat voor een licht gevoel van verwarring zorgt bij de toeschouwer, maar tegelijk een uitnodiging is tot een meer geconcentreerde blik op de realiteit.

Roeland Tweelinckx (BE - 1970) is a Belgian artist who mainly makes site-specific interventions in gallery spaces or public places.
With his interventions - for which he uses daily material - he subtly plays with the environment and our perception.
His work has a high trompe l'oeil content, which creates a slight sense of confusion for the spectator, but at the same time is an invitation to a more concentrated view of reality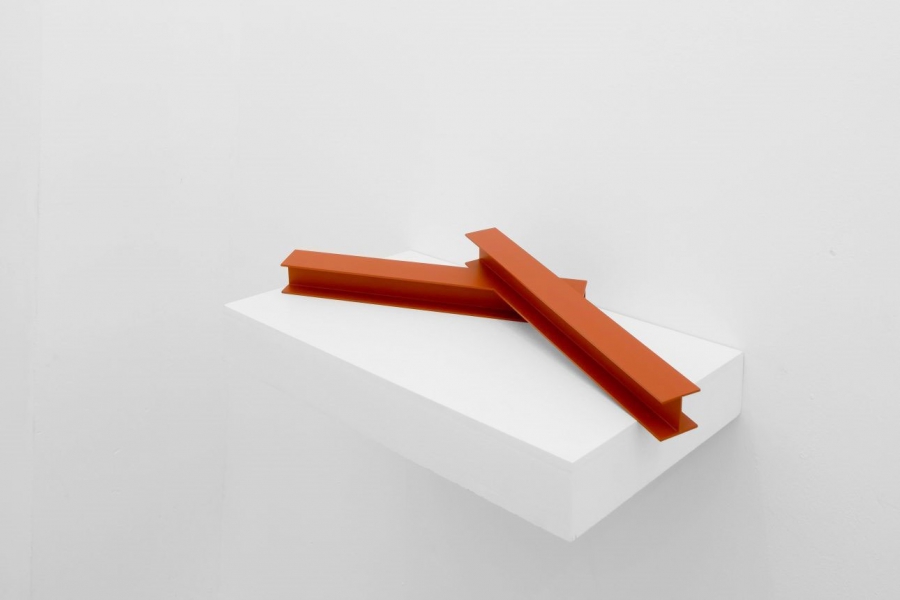 Roeland Tweelinckx
'The mother of all mistakes' (2018)
Hout en verf / wood and paint, 9 x 20 x 50 cm
Editie/Edition 7/7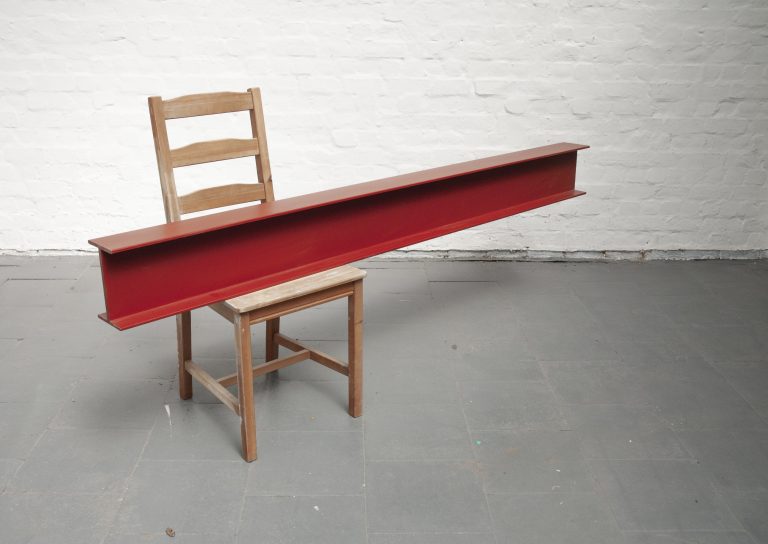 Roeland Tweelinckx
'Beam and Chair' (2018)
hout en verf / wood and paint
74 x 210 x 52 cm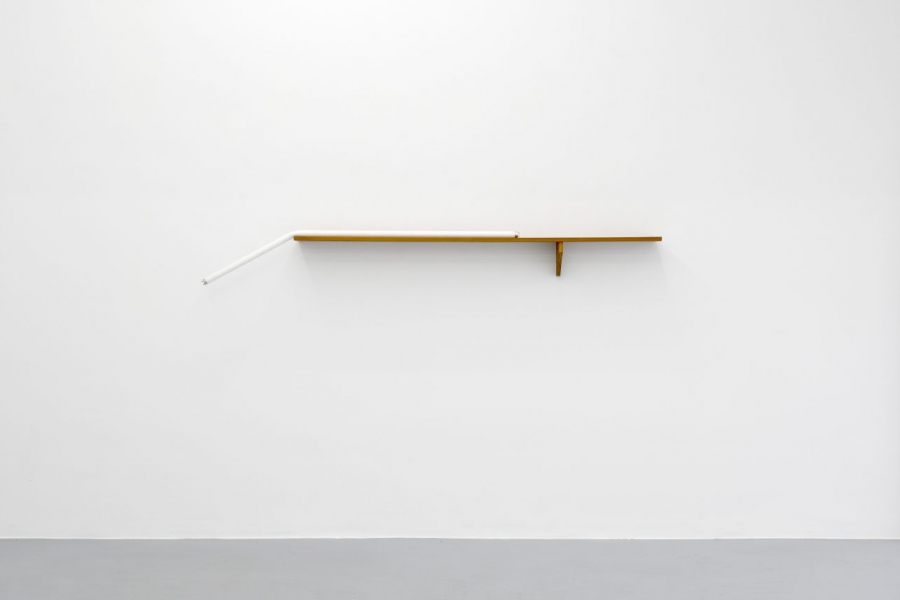 Roeland Tweelinckx
'Shelf and fluorescent lamp' (2019)
Hout en TL lamp / wood and tubelight, 16 x 132 x 14 cm
Het werk van Frank Halmans (NL - 1963) speelt zich af in het grensgebied tussen waken en slapen.
In het sluimergebied van staren, wegdromen en mijmeren. Het is het gebied waar de rijkdom van de ruimte in het hoofd optimaal benut kan worden. In veel van zijn werken komen alledaagse gebruiksvoorwerpen en onderdelen van de architectuur voor.
De functie of de vorm hiervan kan aanleiding zijn tot een overdrijving of betekenisverdraaiing.
Soms nemen de voorwerpen zelfs menselijke eigenschappen over en lijken ze bezield te zijn met een eigen wil.
Ondanks deze thematiek van het vluchtige en ongrijpbare zijn Halmans' beelden soms zeer lijfelijk aanwezig.
Het zijn dan ook concrete vertrekpunten of plekken. Ze zijn het fysieke beginpunt van een mentale omzwerving

The work of Frank Halmans (NL - 1963) takes place in the border area between waking and sleeping.
In the slumber area of ​​staring, dreaming away and musing. It is the area where the richness of the space in the head can be used optimally.In many of his works everyday objects and parts of the architecture occur.
The function or its form can lead to an exaggeration or distortion of meaning.
Sometimes the objects even take on human characteristics and seem to be inspired by their own will.
Despite this theme of the fleeting and elusive, Halmans' images are sometimes very physically present.
They are therefore specific starting points or places. They are the physical starting point of a mental wandering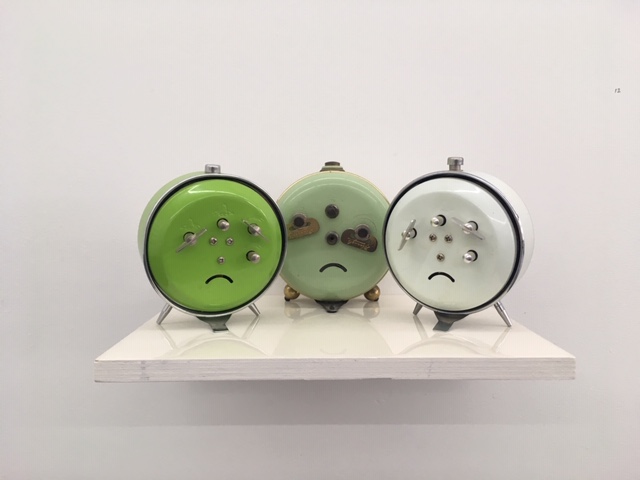 Frank Halmans
'Sad machines # 3' [green]' (2019)
Wekkers, planchet / alarm clocks, shelf, 25 x 30 x 20 cm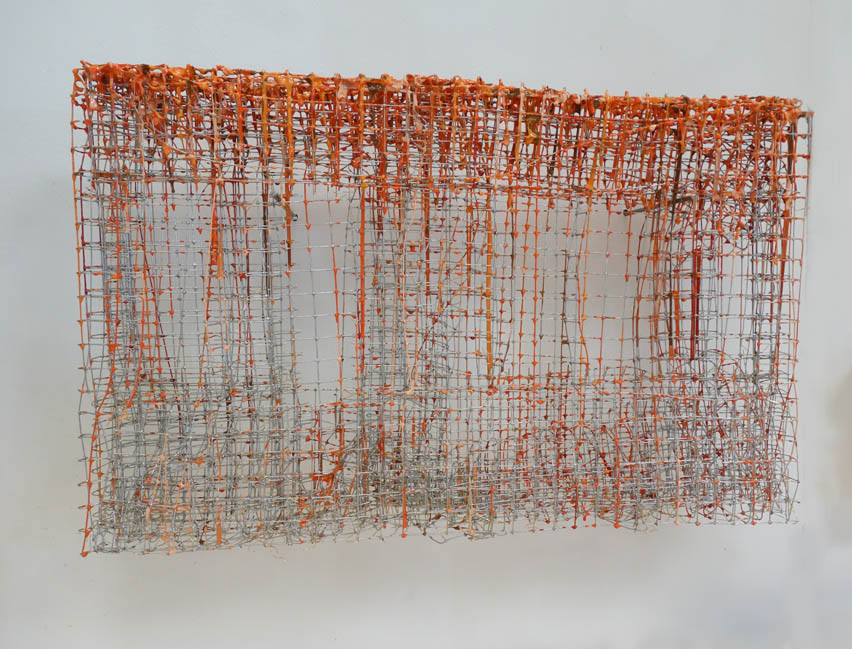 Frank Halmans
'Flatcage # 3 [Single apartment, orange]' (2019)
Volièregaas, messing draad, verf / Wire mesh, brass wire, paint, 26 x 42 x 7 cm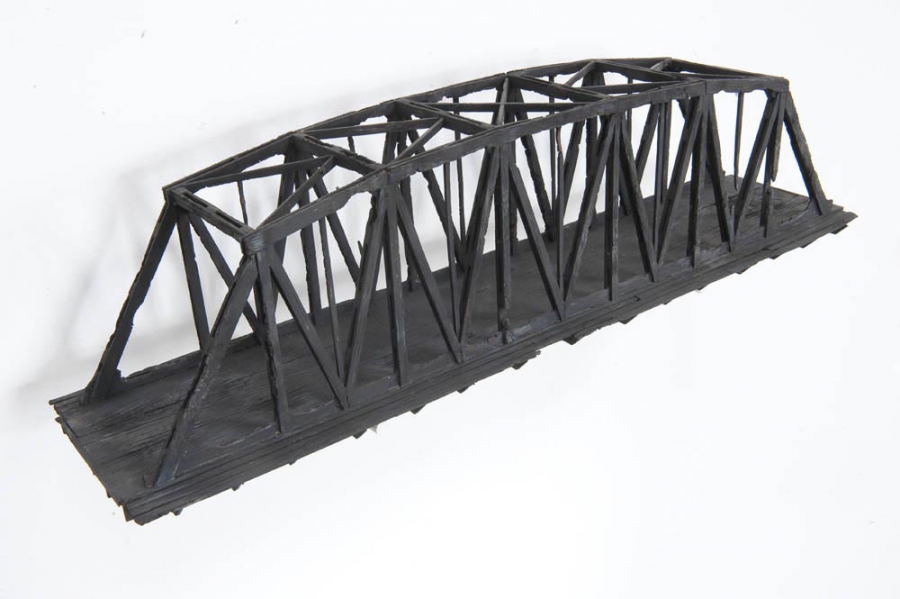 Frank Halmans
'Burning Bridge I' (2010)
Verbrand hout / Burned wood, 61 x 16 x 16 cm
Speciale aanbieding
Op verzoek van de galerie maakten Frank Halmans en Roeland Tweelinckx elk een multiple in een oplage van 10 exemplaren.
Beide multiples zijn te zien in de tentoonstelling en nu al te koop.
De korting van ca. 10% per werk geldt tot het einde van de tentoonstelling (voor zover nog leverbaar).
Voorwaarden:
U kunt slechts één multiple per kunstenaar aanschaffen
Aanwijzing geschiedt op volgorde van binnenkomst van de aanvragen

Special offer
At the request of the gallery, Frank Halmans and Roeland Tweelinckx both made a multiple in an edition of 10 copies.
Both multiples can be seen in the exhibition and are already on sale.
The discount of approximately 10% per work applies until the end of the exhibition (if still available).
Requirements:
You can only purchase one multiple per artist
Designation takes place in the order in which the applications are received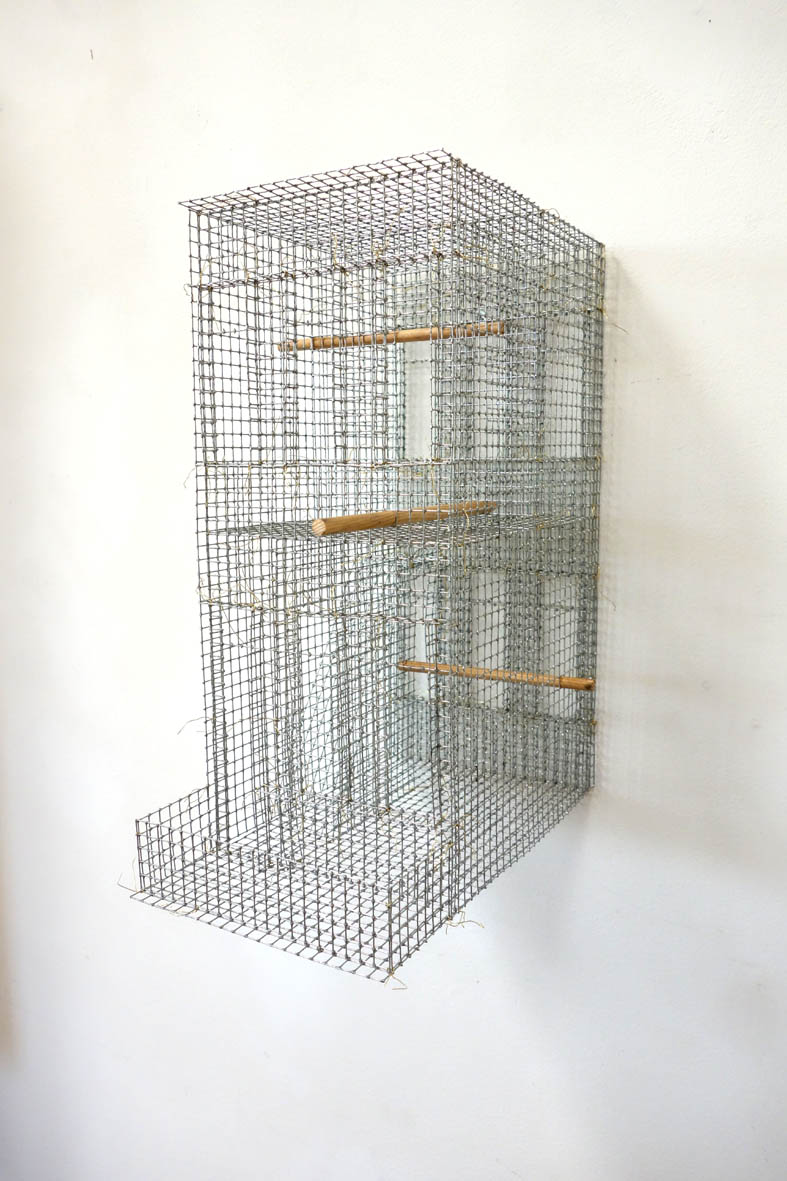 Multiple FH
Frank Halmans
'Very small condocage' (2019)
Muizengaas, messing draad, hout / mouse mesh, brass wire, wood, 29,5 x 13.5 x 22.5 cm
Multiple Ed .10
Speciale prijs / Special price: €. 900,00 incl. BTW / VAT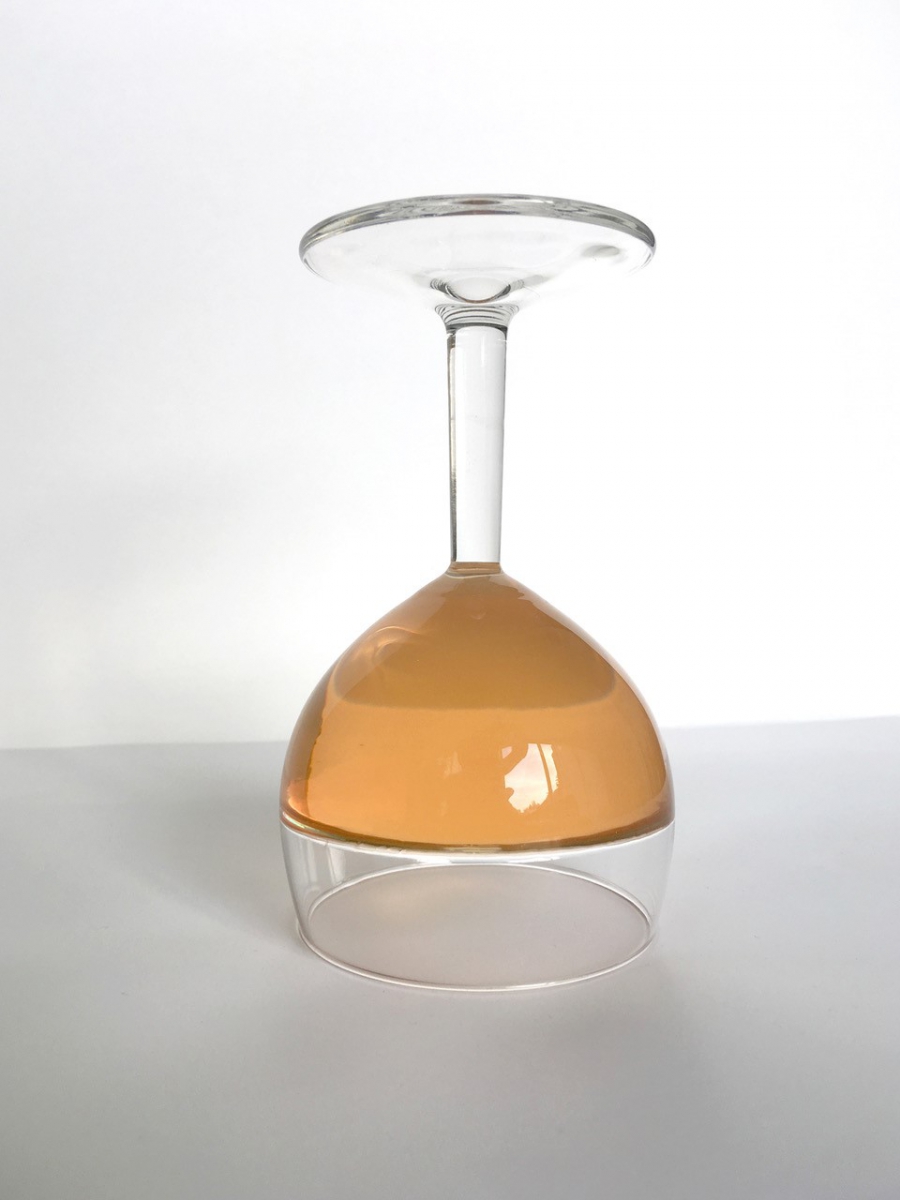 Multiple RT
Roeland Tweelinckx
'Chateau migraine' (2019)
Glas en kunsthars / Glass and synthetic resin
14 x 7,5 x 7,5 cm
Multiple Ed. 10
Special price: €. 600,00 incl. BTW / VAT
Bestel uw multiple(s) via het contactformulier, aan de onderzijde van de contact pagina.
Geef a.u.b. aan FH (Frank Halmans) of RT ((Roeland Twelinckx) - of beide

Order your multiple(s) via the contact form on the contact page.
Please provide FH (Frank Halmans) or RT (Roeland Tweelinckx) - or both