Nieuws
Galerienieuws / Gallery News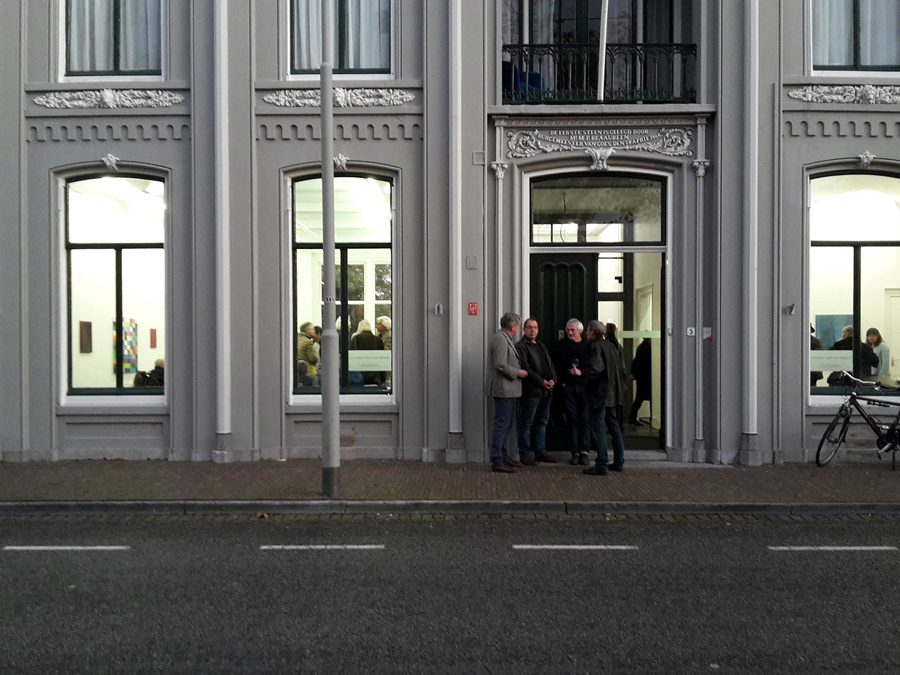 Nu in de galerie / Current
Binnenkort / Upcoming
Overig nieuws / Other news
Elders (presentaties van onze kunstenaars buiten de galerie) / Elsewhere (our artists on other locations)


Nu / Current
De galerie is gesloten tot de opening van de nieuwe tentoonstellingen
The gallery is closed until the opening of the new exhibitions
Binnenkort / Upcoming

4+4
Groepstentoonstelling / Groupshow
Opening:
Zaterdag 22 juni, 15.00 - 18.00 uur / Saturday June 22, 15.00 - 18.00 hrs
U bent van harte welkom / You are cordially invited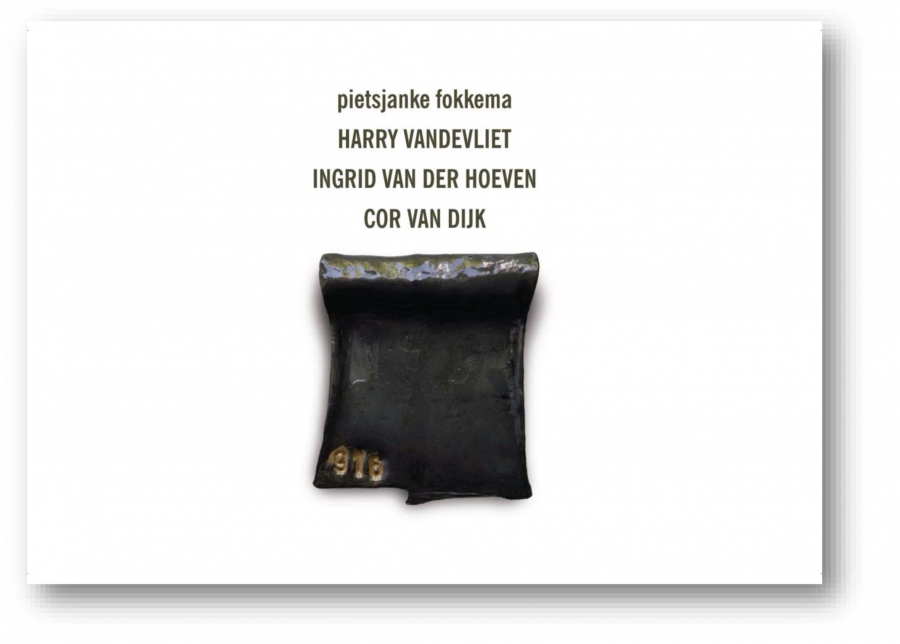 22 juni t/m 20 juli / June 22 - July 20

ZAAL
Cor van Dijk (NL)
Ingrid van der Hoeven (NL)
pietsjanke fokkema (NL)
KABINET
Harry Vandevliet (NL)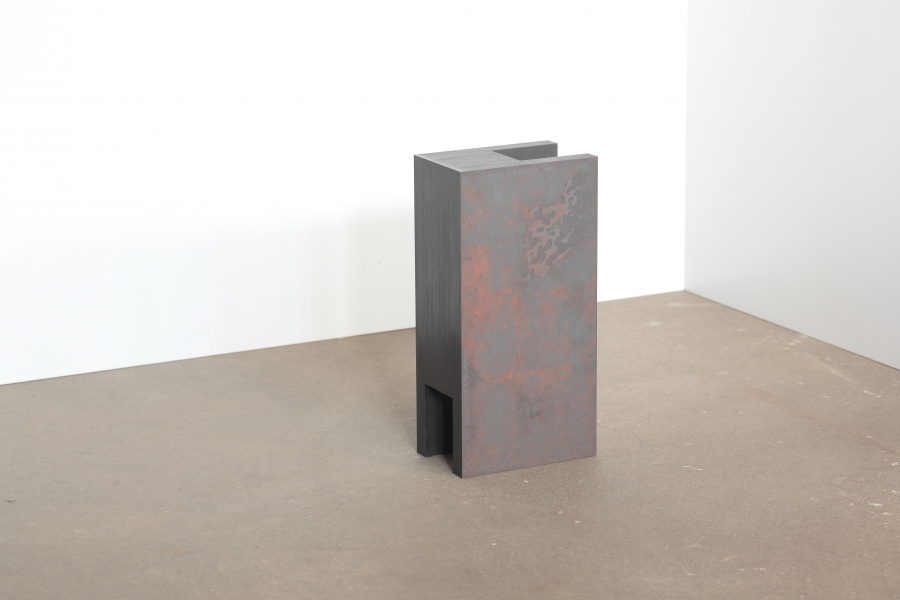 Cor van Dijk
Zonder titel (2014), staal, 32 x 16 x 10 cm
Untitled (2014), steel, 32 x 16 x 10 cm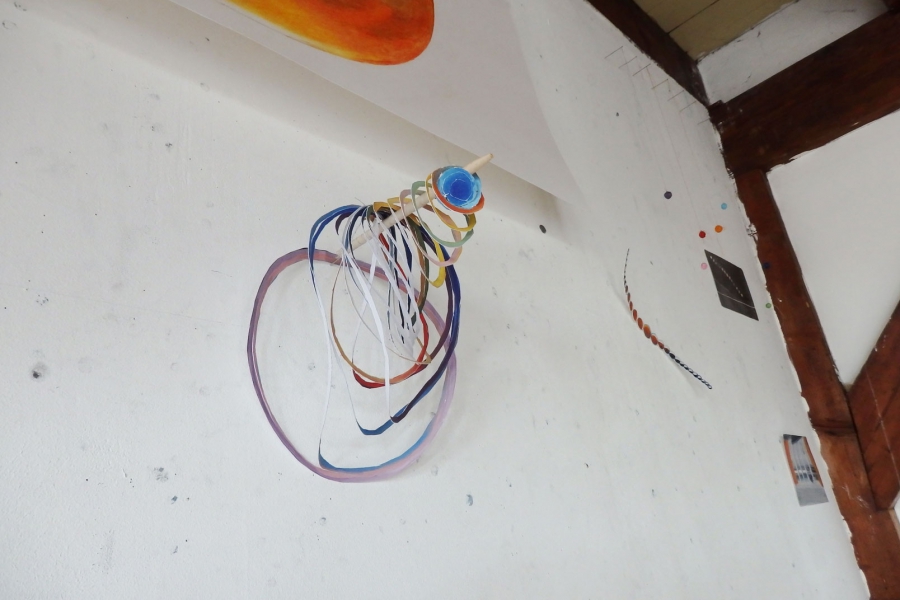 pietsjanke fokkema
'Spiraal' (2018), gouache op papier, 21 x 21 x 19 cm
'Spiral' (2018), gouache on paper, 21 x 12 x 19 cm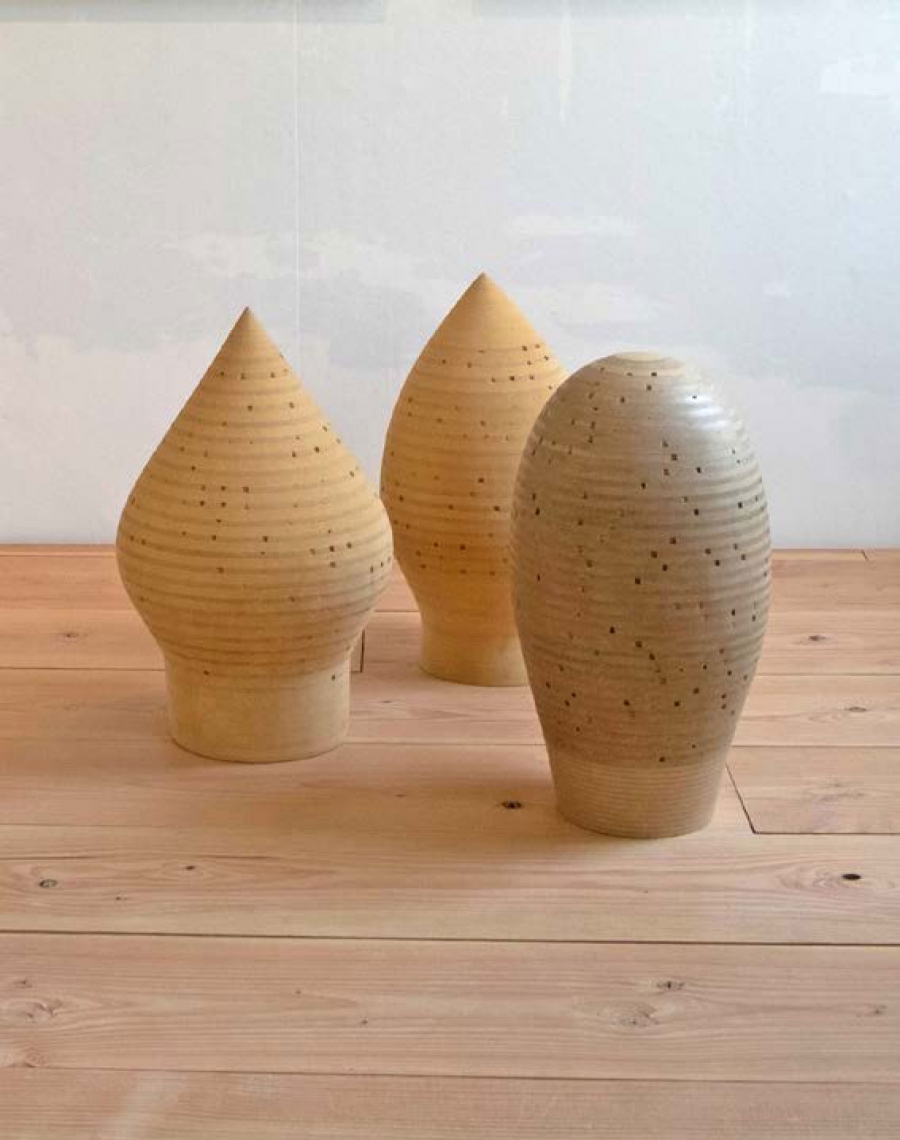 Ingrid van der Hoeven
'Kayon I' (2000), zachtboard, gaatjesboard (softboard, perforated board), 29 x 29 x 52 cm
'Kayon V' (2000), zachtboard, gaatjesboard (softboard, perforated board), 33 x 33 x 52 cm
'Kayon III' (2006) isofloor, hardboard, 28 x 28 x 53 cm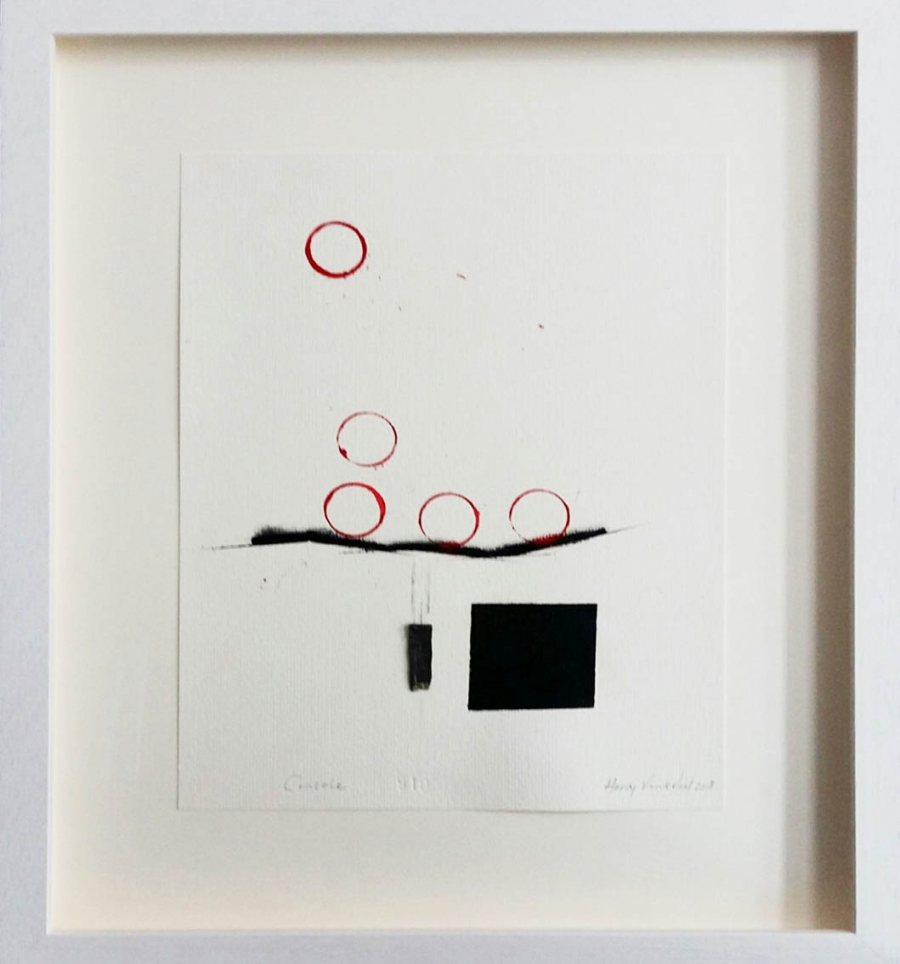 Harry Vandevliet
'Console', mixed media op papier, 48 x 40 cm

KAMER
'SHOWROOM'
stock selectie / stock selection
Dave Meijer, Jus Juchtmans, P.B. Van Rossem & Mary A. Waters


Zomersluiting / Summer closure
21 juli t/m 1 september / July 21 - September 1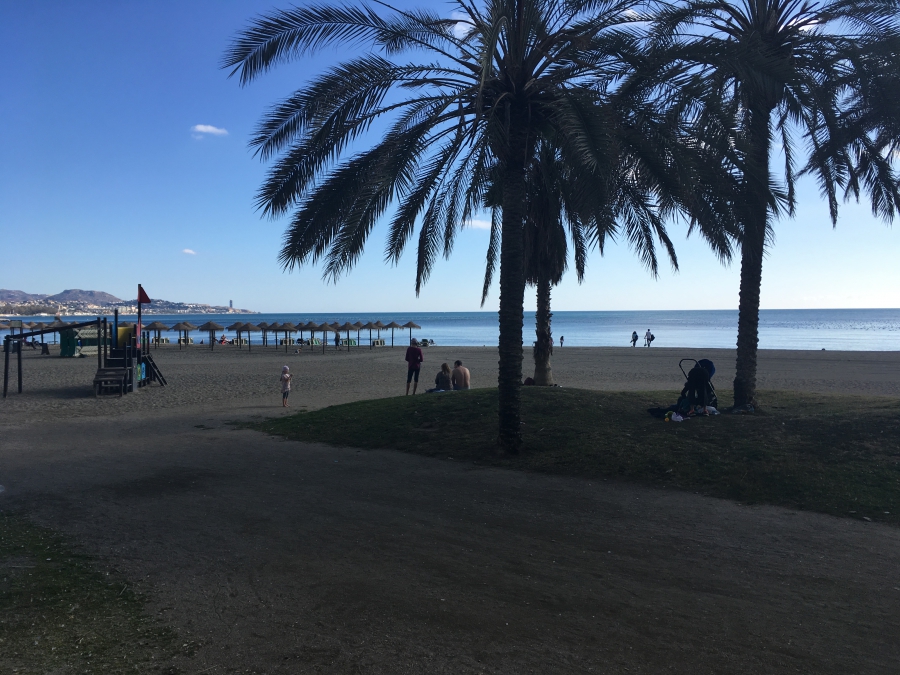 Na de zomer / After the Summer
Frank Halmans (NL)
Roeland Tweelinckx (BE)
7 September – 12 oktober / September 7 - October 12
Shawn Stipling (UK)
Ton van Kints (NL)
19 oktober – 23 november / October 19 - November 23
Overig nieuws / Other news

SPOTLIGHT
Een knop op de menubalk van onze website/ A button on the menu bar of our website

Meerdere keren per maand belichten wij één kunstwerk op de pagina spotlight.
Naast de afbeelding en de prijs geven we ook informatie over het werk en de kunstenaar.
Met de contact button kunt u uw contact opnemen met de galerie en/of het werk reserveren.

In spotlight we highlight one artwork, several times a month
In addition to the image and the price, we provide information about the work and the artist.
With the contact button you can contact the gallery and/or reserve the work

Nu in / now in 'Spotlight' : Jus Juchtmans


Volg de galerie op Gallery Viewer / Follow our gallery on Gallery Viewer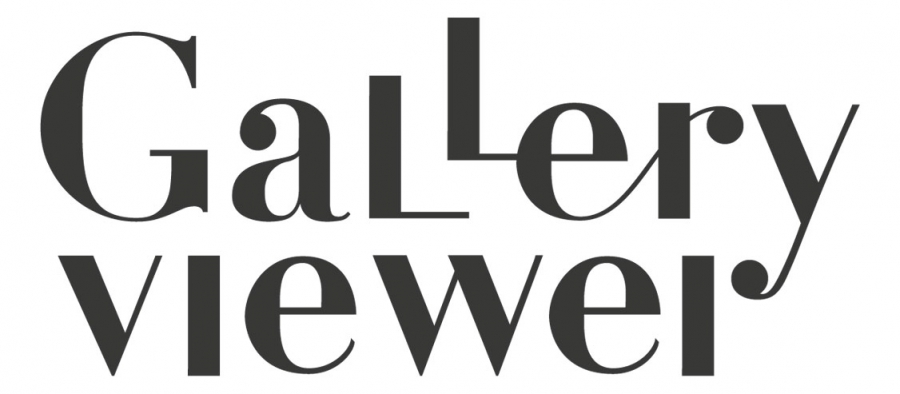 GalleryViewer

Gallery Viewer is het online kunstplatform, waarop kunstcollecties van toonaangevende galeries in Nederland te bezichtigen zijn.
Via Gallery Viewer kunnen kunstliefhebbers eenvoudig tussen 5000+ beschikbare kunstwerken op zoek naar hun favoriete galeries, kunstenaars en kunstwerken. Op Gallery Viewer is informatie te vinden over kunstenaars en kunstwerken, nieuwe galerietentoonstellingen en artikelen over de kunstsector.
Gallery Viewer biedt op deze manier een compleet beeld van wat er in Nederland aan hedendaagse kunst wordt aangeboden.
Gallery Viewer is het platform om nieuwe kunst te ontdekken.
Alle getoonde kunstwerken op Gallery Viewer zijn te koop. Om de koopkeuze te vergemakkelijken is op Gallery Viewer bij ieder kunstwerk de prijsklasse vermeld.
Kunstliefhebbers kunnen via Gallery Viewer direct een afspraak maken met de betreffende galerie om de favoriete kunstwerken te bezichtigen en te kopen.
Find our gallery on Gallery Viewer
Gallery Viewer is the online art platform to discover available artworks from contemporary artists by leading galleries in the Netherlands. Via Gallery Viewer, art lovers can easily browse more then 5000+ available artworks and discover their favorite galleries, artists and works of art.
Gallery Viewer contains information about artists and works of art, new gallery exhibitions and articles about the art sector.
By doing this, Gallery Viewer offers a complete picture of all contemporary art is offered in the Netherlands.
All artworks shown on Gallery Viewer are for sale. In order to facilitate the choice of purchase, the price range is mentioned on Gallery Viewer for each work of art.
Art lovers can make an appointment directly with the gallery in question via Gallery Viewer to view and buy the favorite artworks.


Elders / Elsewhere
Presentaties van onze kunstenaars buiten de galerie / Our artists on other locations

Ton van Kints (NL)
'Haagse Heritage'
Ruim dertig kunstenaars die een verbintenis hebben met Den Haag
More than thirty artists who have a connection with The Hague
HEDEN
Denneweg 14, 2514 CG Den Haag (NL)
24 mei t/m 7 juli / May 24 - July 7
Shawn Stipling (UK)
'Almost nothing'
Witte werken / White works
Mats Bergquist, Achim Bertenburg, Julian Birbrajer, Caudia Doderer, Jeffrey James, Marc Lambrechts, Birgitte Lund, Jakob Roepke,
Rebecca Salter, Shawn Stipling, Tünde Újszászi, Maibritt Ulvedal bBelke, Xiaohua
Galerie Pugliese Levi
Auguststrasse 62, Berlin (DE)
26 april t/m 22 juni / April 26 - June 22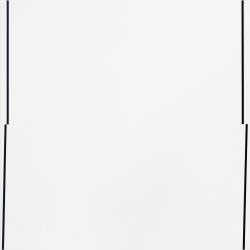 Shawn Stipling, Curve (2013), acrylic on museum board, 70 x 70 cm

Raf Thys (BE)
'EEN GROEP'
Werner Cuvelier, Aaron Daem, Bart De Zutter, Raf Thys, Elke Van Kerckvoorde & Maurice Wyckaert
Galerie De Ziener, Stationsstraat 55, 1730 Asse (BE)
26 mei t/m 23 juni / May 26 - June 23


Clary Stolte (NL)
RASTER BLASTER - HALFTONE
Group show with Studio Onvervalst
Met/with Matthew Allen, Rob Bouwman, Graphic Surgery, Joost Krijnen, Clary Stolte, Vincent Uilenbroek , Marjolein de Wit
Provinciehuis Noord Holland
Paviljoen Welgelegen, Dreef 3, 2012HR Haarlem (NL)
10 mei - 8 juli / May 10 - July 8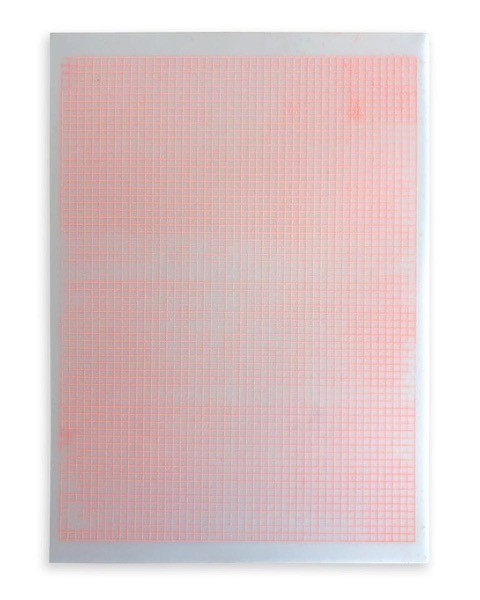 Clary Stolte, pink grid / doubled grid, series of 5, 2019 / screen print on laser foil


Maurice van Tellingen (NL)
'5 jaar Kunstgemaal'
Een tentoonstelling met werk van 100 kunstenaars die in de afgelopen vijf jaar bij Het Kunstgemaal exposeerden
An exhibition with work by 100 artists who have exhibited at Het Kunstgemaal in the past five years
Stichting Het Kunstgemaal
Veerweg 1, 7226 LP Bronkhorst (NL)
26 januari t/m 23 juni / January 26 - June 23

'Kunsttraject / Kunstetalages'
Stichting Kunsttraject
Staadsliedenbuurt, Amsterdam (NL)
28 juni t/m medio augustus


Ditty Ketting (NL)
'Hommage aan Ad Dekkers'
Groepstentoonstelling
Stadhuis, Gorinchem (NL)
25 maart t/m 12 juli / March 25 - July 12

Contemporary Contemplations #5
Groepstentoonstelling
ACEC, Apeldoorn (NL)
11 mei t/m 23 juni / May 11 - June 23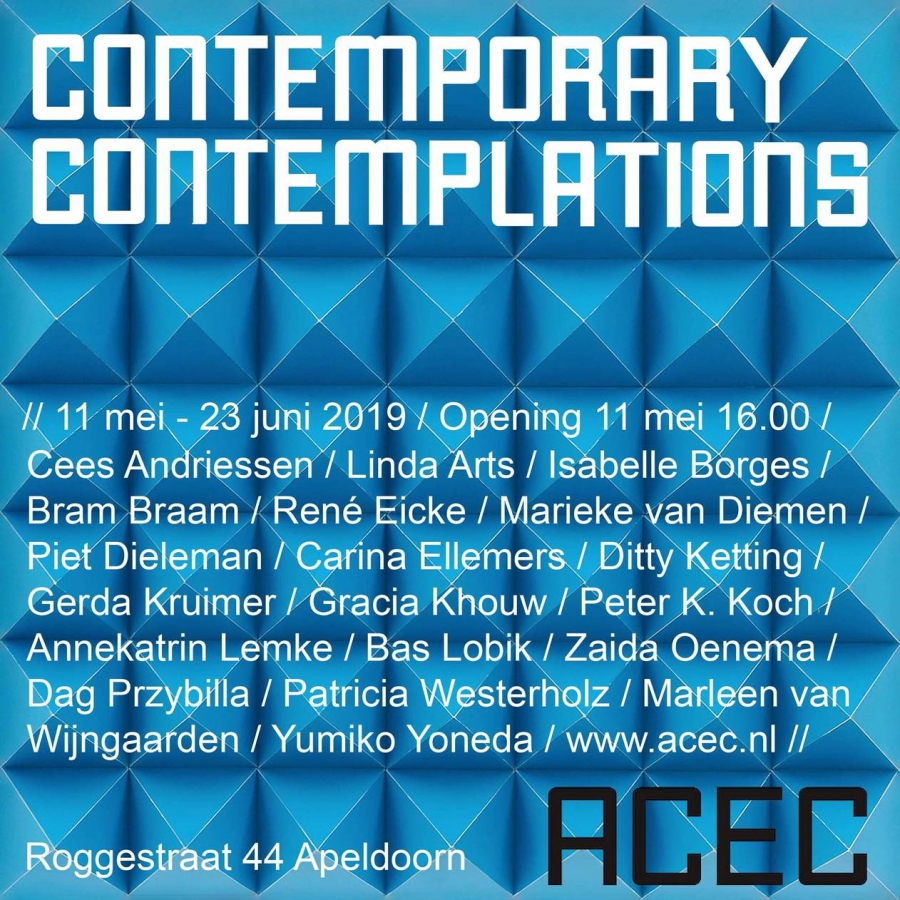 'Intriguing composition'
Groepstentoonstelling/Groupshow
Galerie des Amis, Woudrichem (NL)
Project van / a project by Jan Verhoeven en Jetze van Wijk
Zes kunstenaars uit het boek van Jan Verhoeven (How abstract art changed society, 2018)
8 juni t/m 21 juli / June 8 - July 21

'Move-d'
Groepstentoonstelling/Groupshow
Curator: Hannie van der Made.
Pulchri Studio, Den Haag (NL)
30 juni t/m 21 juli / June 30 - July 21

Jan van Munster (NL)
'Stil'
Groepstentoonstelling
Ketelfactory, Schiedam (NL)
26 januari t/m 15 juli / January 26 - July 14

'IN MOTION 1970 → 2020'
Soloshow
Kröller-Müller Museum, Otterlo (NL)
4 mei t/m 13 oktober / May 4 - October 13
www.krollermuller.nl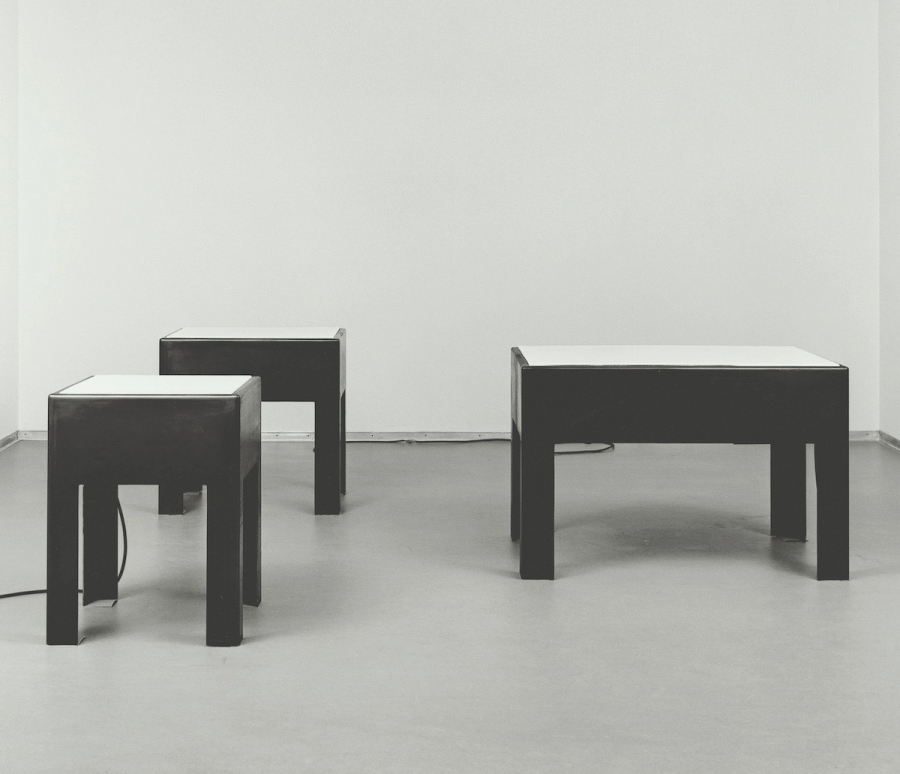 'Ice Tables' (1986), Collection Kröller-Müller Museum - photo Victor E. Nieuwenhuijs


Paul Gees (BE)
Soloshow
LOOM GALLERY
Via Marsala, Milaan (IT)
15 mei t/m 15 september / May 15 - September 15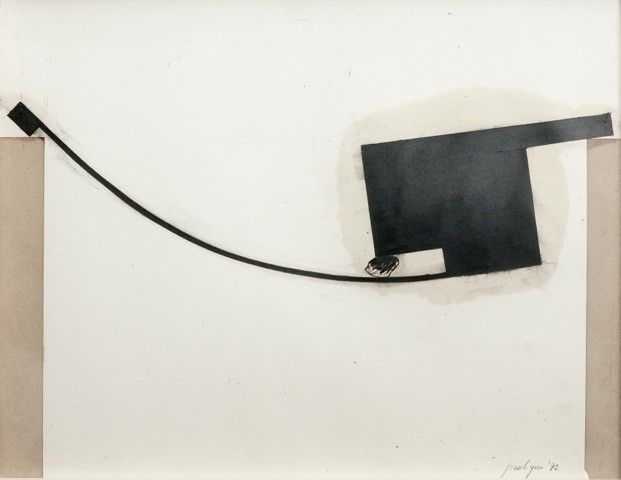 Dave Meijer (NL)
'NULPUNT'
Museum Voorlinden
Buurtweg 90, 2244 AG Wassenaar (NL)

Museum Voorlinden presenteert het werk 'Nulpunt' (2002) van Dave Meijer in de schatkamer.
'Nulpunt' is een sleutelwerk waarin het gehele oeuvre van Meijer samenkomt, maar ook ruimte laat voor wat nog komen gaat.
De serie bestaat uit 450 onderdelen (ontleend aan de vermenigvuldiging van de afmetingen van zijn panelen) min één, opdat het werk nooit helemaal 'af' zou zijn.
Museum Voorlinden presents the work 'Nulpunt ' ['Zero Point'] (2002) by Dave Meijer in the treasure room.
'Zero point' is a key work in which Meijer's entire oeuvre comes together, but also leaves room for what is to come.
The series consists of 450 parts (derived from the multiplication of the dimensions of its panels) minus one, so that the work would never be completely finished.
'De schatkamer' van museum Voorlinden is toegankelijk in combinatie met rondleidingen, de stap-in-tour (elke zaterdag en zondag om 14:30u) en op afspraak.
Mail voor meer informatie naar tour@voorlinden.nl.
Zie ook: http://www.voorlinden.nl/museum/tentoonstellingen/

'The treasury' of the Voorlinden museum is accessible in combination with guided tours, the step-in tour (every Saturday and Sunday at 2:30 pm) and by appointment.
Mail for information tour@voorlinden.nl.
See also: http://www.voorlinden.nl/museum/tentoonstellingen/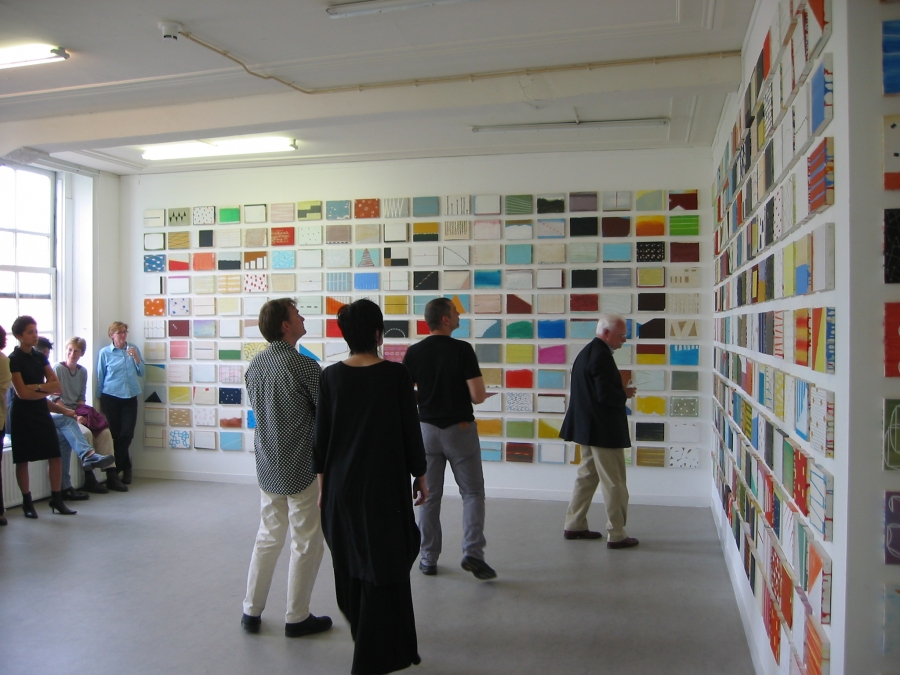 Dave Meijer, 'Nulpunt (2002), presentatie in Galerie van den Berge (Wijngaardstraat) 2 juni t/m 6 juli 2002
450 werken (min 1), elk 18 x 25 cm